Family is not tourism: campaigners ask Dutch government to allow non-EU family visits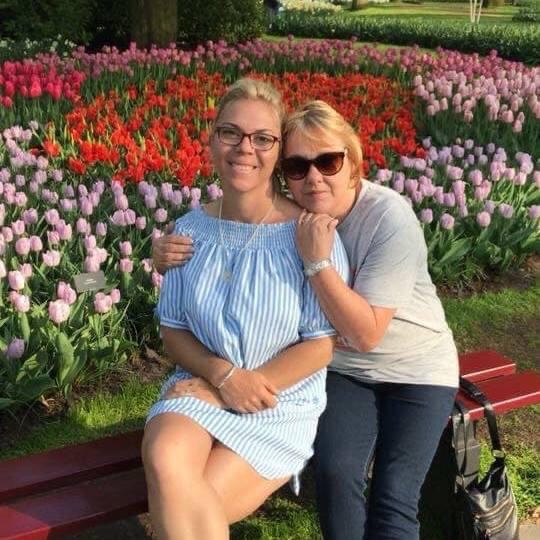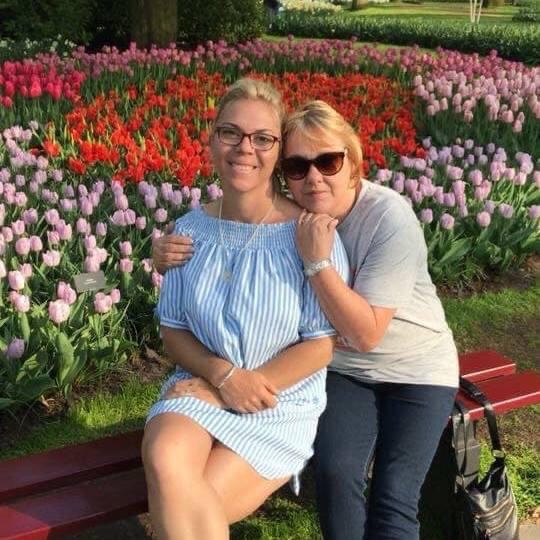 Dutch residents with relatives living outside the EU have made an urgent plea for the government to allow entry to their family, at the very least in extraordinary circumstances.
A group, Family is not tourism, is campaigning on a European level for direct family members to be treated on a par with romantic partners, who are currently permitted a 'sweetheart' visa to enter, despite coronavirus restrictions. The Netherlands is believed to be one of the strictest countries in Europe in denying entry to mothers, fathers, children and grandparents of Dutch residents, say campaigners.
Lorraine Blauw, a Dutch resident of South African origin, has been lobbying the government to recognise the European list of reasons for 'imperative family reasons' for visits, rather than its blanket ban on travel from some countries. She is asking people to share their stories with the #alsjeblieftnederland hashtag, in an attempt to allow exceptional circumstances to be taken into account.
Blauw, 34 and an English teacher based near Leiden, has to have an emergency operation on a tumour next week and is desperate for her mother to be able to visit from South Africa to help her and her two young children during the surgery and recovery. Partly due to coronavirus restrictions on only one visitor to a house per day, she says, it is not possible to find sufficient help from outside the family.
'Laughed at'
'I was diagnosed in May last year with a tumour in my foot, which could cause early heart failure,' she says.' For an operation in December, we were able to have my mother-in-law here, as she has a European passport, but this time she can't come. I asked permission for my mother to come and assist and I was declined. I was actually laughed at by government officials, who told me to adopt a family and [implied] I was a foreigner who didn't belong here.'
Blauw, who moved to the Netherlands three years ago, married a Dutch man and speaks fluent Dutch, said she has spent hours on the phone being passed between government services and in writing letters, but has been advised that her mother would be turned back by border police. One official told her that although the rules are based on EU restrictions, the Dutch government 'has chosen to interpret the recommendations in a very strict way.'
'People have lost their sense of humanity,' says Blauw. 'How can they make an exemption for people in a three-month long distance relationship but not even consider a case for us? My daughter said to me: "If you die when you get operated, maybe grandad and grandma can come." That's what it comes down to. It is heartless.'
Rights
Andrea Morales, a lawyer who lives in Den Bosch, believes that scores of families are being denied their right to a family life, for instance to have their non-EU based parents present when they give birth.
Last November she presented a set of more than 300 children's drawings to the justice ministry in a petition asking for the right to their family life to be respected. 'There are many kids who don't have a father or mother, and their grandparents are very important in their life,' she says. 'I know of an American girl who has not seen her father [for months] because he is not allowed to enter. My petition was denied for a general exemption for first and second degree members, but the government said exceptional cases are covered.
'But in practice, the IND uses just two examples of a funeral or terminally ill person as fixed rules. The visit of a father to a child, visits for a birth or wedding or emergency help in the case of health situations, they refuse. Why are there so many women suffering the birth of their children without help from their families or not being helped by their families due to an operation?'
Morales has filed a complaint with the National Ombudsman, complaining that people's rights are not being respected, although other categories such as students, 'top' sportspeople, cultural professionals, journalists and diplomats from outside the EU are indeed allowed to enter. 'They are denying our right to family life, and one aspect that really bothers me is discrimination,' she adds. 'If you allow EU family members to enter without any restriction apart from quarantine and a PCR-test, then I expect the same for the family members of my kids, who are not EU citizens.'
Love
Kristina Machulskaya-Henry, a Dutch-based campaigner, has gathered almost 13,000 signatures on a petition to the EU to lift the travel ban for non-EU close family, saying they break the letter and spirit of regulation and are inconsistent from one country to another.
'The Netherlands is one of the most strict countries: in some, childbirth or marriage are accepted as a reason,' she said. 'A year ago, people were allowed to go abroad on tourist trips but grandparents or parents weren't allowed to come to the Netherlands even for an illness or an important event. We would like the exemptions to the travel ban to be extended to close family members.
'It's very valid that people in romantic relationships who are living apart can come, but love is not limited to romance. The ties between a parent and child are at least as strong. The treatment should be equal between romantic couples and relatives.'
D66 MP Sjoerd Sjoersdma is understood to be preparing to ask urgent parliamentary questions on the subject. The Dutch justice ministry and the IND referred DutchNews.nl to the information pages on their websites.
Thank you for donating to DutchNews.nl.
We could not provide the Dutch News service, and keep it free of charge, without the generous support of our readers. Your donations allow us to report on issues you tell us matter, and provide you with a summary of the most important Dutch news each day.
Make a donation