'I saw an old couple on a bicycle and I thought, 'this is romantic, this is so Dutch'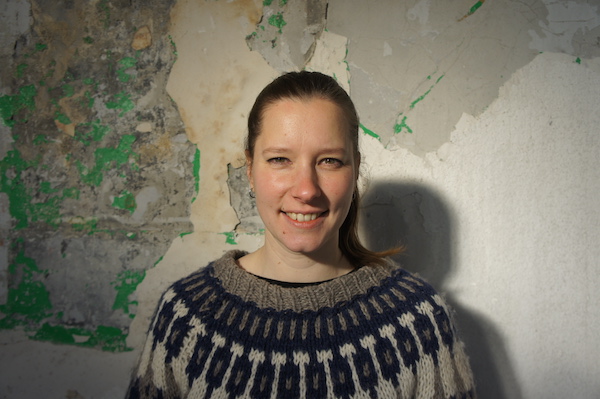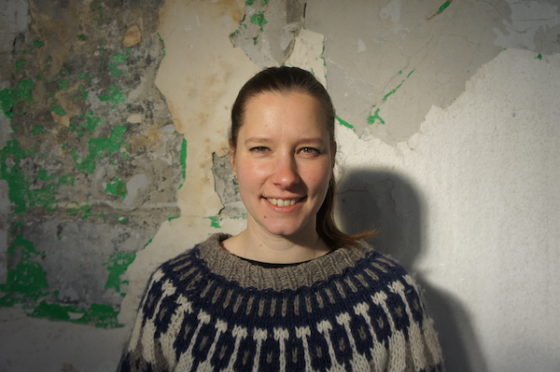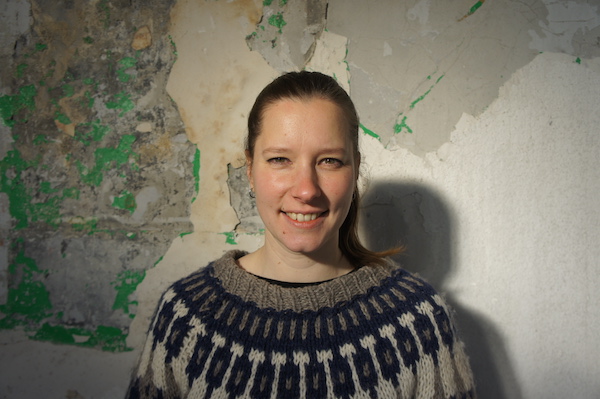 Nanda Milbreta is originally from Riga in Latvia. After spending a summer working in Disneyland Paris, she relocated to the Netherlands. She works as a poet, illustrator, and musician, would like to meet saxophonist Candy Dulfer and would say farewell to the Netherlands with a 24 hour party.
How did you end up in the Netherlands?
I came here to study at the Royal Academy of Art in The Hague. When I came here I already had two Bachelor degrees, but I was still quite young, and I was curious to see how the educational system works in Holland. I was also curious how quickly I could learn the language. Basically, I didn't really know what to do with my life, and I found a programme that would be interesting for me. That was in 2005.
Before I came here, I worked in Disneyland Paris. That was my first connection to the adult world and having a paid job. It was a very distorted view of the real world. In Latvia, I had studied intercultural relations between Latvia and France. French has always been my main foreign language. I saw an ad for summer jobs, I went to the interview, and they took me.
Now I am an artist and a musician. I also wrote a book called Kommunalka Child about growing up in Latvia during the last decade of the Soviet Union. At the end, Latvia becomes free, and I also talk about that.
How do you describe yourself – an expat, lovepat, immigrant, or international?
I was thinking about this question before the interview. I feel like here is home. I was thinking about the people that I care about and how I never think about their nationalities. For me, this 'belonging to one country' doesn't really work.
I can tell you one story. I used to work in a museum as a tour guide and people would hear my accent. They felt like they should comment on it. They would say, 'Oh, you speak Dutch so good, welcome in Holland!' even though I was living here and this was my home. I'm a citizen of the world, but I don't really have a term for it.
How long do you plan to stay?
I'm completely settled here, and we also have a 4-year-old son. He just started going to a school that we really like. I worked out a deal with my boyfriend that, if we moved somewhere, we would always have to see how it works for our son and for both of us because, next to our art, we also do our separate projects.
Ever since my childhood, I've always had the dream of going to America. Unfortunately, with the recent events, that dream kind of crumbled, but I would still love to go there. I think, for now, I'll be staying here for a while. I don't really have plans to move and, also with Covid, you can't really make such plans.
I don't know if America would feel like home, but I would want to experience it for a bit more than just as a tourist. I want to see Hollywood. I can tell you that I come from a filmmaker family. For me, that is always somehow calling me. I'm still dreaming and hoping and imagining that I will be working on a project there. It's just an ambitious dream.
Do you speak Dutch and how did you learn?
I speak Dutch. In the beginning, when I moved here, I tried to learn it by myself. Every time I spoke to people in Dutch, I would get an answer in English, which was very discouraging. After I finished my studies and had lived here for five years, I received a letter from the gemeente [local city government] telling me I could take an intensive Dutch course completely for free.
I joined it, and I did it in 10 months. It was really intensive. It was two classes a week and each class was three hours long. Plus, we would get homework that would take about six more hours. That year, I had a part-time job, so I had a lot of time to spend really studying Dutch grammar. That's how I learned it, which is amazing, and I am fluent.
What's your favourite Dutch thing?
I do love bicycles. I still remember my first day when I came to Holland, landed at Schiphol, and travelled to The Hague. I left my suitcases in a hotel and went for a walk into the city centre. I saw an old couple on a bicycle. The man was biking and his wife was sitting on the back. I thought, 'This is romantic, this is so Dutch.'
How Dutch have you become?
Well, I ride a bicycle quite regularly, and I speak Dutch. Many people don't notice that I'm not Dutch. I sometimes eat a broodje pindakaas [peanut butter sandwiches], which is very Dutch, but I don't really know. I do many things that are not the Dutch way. For example, when it was still possible, we would host big parties in our home.
We would cook a lot of food and our friends would bring food. In the Dutch culture, that's not very common. You usually just have a party with beers and you're lucky if there's any snacks. At our parties, you would have a proper meal and could choose from a lot of food. So I guess I'm not really very Dutch.
Which three Dutch people (dead or alive) would you most like to meet?
Iris van Herpen. She's a fashion designer who makes stunning garments. They're super, super detailed and look so otherworldly. I would love to talk to her and just see how her brain functions and how she comes up with all of this.
Candy Dulfer. I would want to meet her because she's a saxophone player, and I played saxophone when I was a teenager. I kind of looked up to her when I was younger. She has travelled the world and has collaborated with many inspiring musicians.
Carel Struycken. He's an actor. He played the giant in Twin Peaks. I mentioned earlier that I come from a film family, and I really admire the work of David Lynch. Carel Struycken has worked with him, and I would be curious to hear about what it's like to be an actor and how it is to work with David Lynch.
What's your top tourist tip?
It really depends on the person and what they enjoy. The first thing that came to mind was Vlieland. It's a Dutch island where I've been several times because of a festival called Into the Great Wide Open that has featured my work. I love it because it feels completely non-Dutch. It feels so different. Over here, everything is in the city and packed with people, but there you get to see nature. So, if it was someone who really loves nature, I would tell them to go to Vlieland because they would have to take a ferry to get to the island, and it really disconnects you from the world.
But if it's somebody who loves the city, about a year ago I went for the first time to Gouda for an exhibition. It was a light art festival called LichtKunstGouda that took place that December and January. I was surprised that, after just a short train ride from The Hague, we ended up in a town that's so old looking. It's really medieval, and I didn't expect such architecture so close to The Hague. In The Hague there are some older buildings, but it's mostly modern architecture. In Gouda, there's all these old buildings, curvy streets, and a huge church.
Tell us something surprising you've found out about the Netherlands
A thing I really got to discover in Holland was food. I come from Latvia where it's all very much based on the veggies and fruit that we grow in the country. In Holland, there are people from everywhere and because there are people from everywhere there's food from everywhere.
I now know what roti is and recently discovered Baladi, a Lebanese place in The Hague that cooks such delicious food. Through food I get to discover different cultures while still staying in The Hague. That's something that I find amazing.
If you had just 24 hours left in the Netherlands, what would you do?
I would want to see all my friends. The biggest value for me in this country is all the people that I know. I would love to have another party with them. We've had, by the way, New Year's Eve parties that we would do for 24 hours. Unintentionally, but they would just end up like that. There was enough food and enough drinks and it's very cosy in our place. We would just listen to music and chat. So that's what I would do.
Along with her other work, Nanda also collaborates with her partner on sound and light art. You can learn about these projects over at their website, Neon & Landa.
Nanda was talking to Brandon Hartley

Thank you for donating to DutchNews.nl.
We could not provide the Dutch News service, and keep it free of charge, without the generous support of our readers. Your donations allow us to report on issues you tell us matter, and provide you with a summary of the most important Dutch news each day.
Make a donation