Election blog: With 78% of votes counted, Liberals the big winners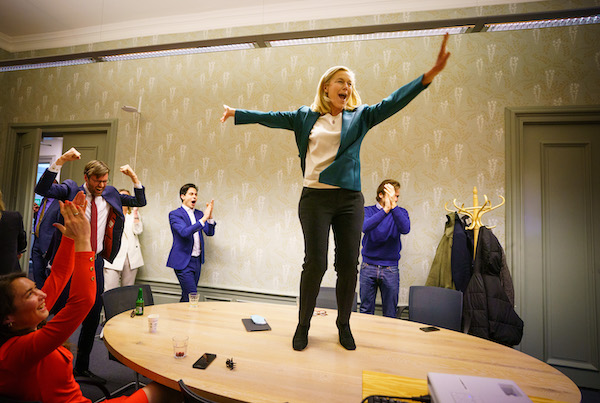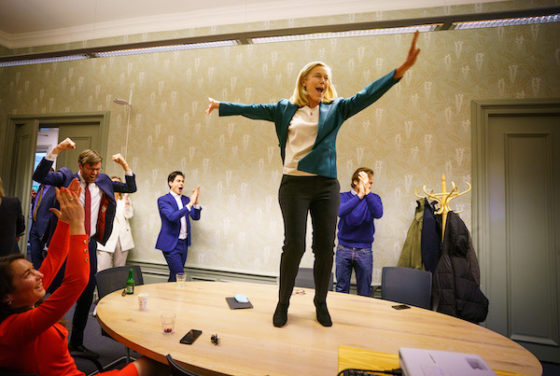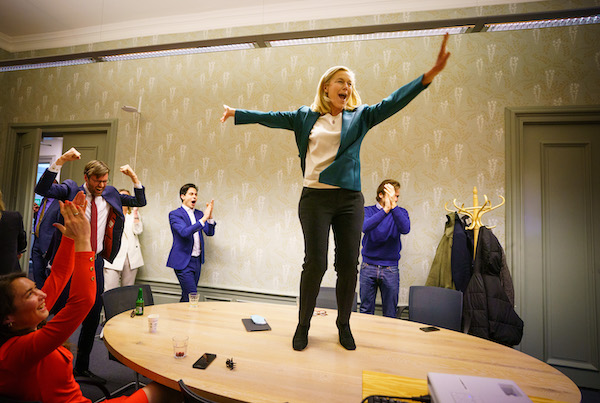 The Netherlands went to the polls to elect 150 MPs for the lower house of parliament on Wednesday. Follow the latest news via our live blog and via Twitter.
Liberal parties VVD and D66 the big winners
In its latest prognosis, with 78% of the votes counted, news agency ANP suggests VVD will win 35 seats in the 150 seat parliament, with D66 in second place on 24 – three down on the exit poll but still an increase of five on the party's result in 2017.
Geert Wilders' far right PVV lost three seats but remains the third biggest party in parliament. Although his party's decline has been offset by a sharp rise in support for Thierry Baudet's far right Forum voor Democratie and the arrival of FvD splinter party JA21, the far right still have less than 20% of the votes – which translates into 29 seats in parliament.
The latest poll suggest there will be 17 parties in parliament, with four newcomers – JA21, Volt, the pro farmers BBB and BIJ1.
Party              2021       2017     change
VVD                 35           33         +2
D66                 24           19         +5
PVV                 17           20         -3
CDA                15           19         -4
PvdA                 9             9          –
GroenLinks        7           14         -7
SP                     9           14         -5
FVD                   8             2        +6
PvdD                 6             5        +1
ChristenUnie      5             5        –
Volt                    3             0        +3
SGP                  3             3         –
JA21                 4             0        +4
DENK                2             3         -1
50PLUS            1             4         -3
BBB                  1             0        +1
BIJ1                  1             0           –
Check out the results map on NOS and on RTL to find out how your home town voted.
There is much work to be done: Mark Rutte
Prime minister Mark Rutte has thanked voters for giving his party its fourth election victory in a row, and sent 'major congratulations' to D66 leader Sigrid Kaag.
'The programme for the months ahead is huge,' he said. 'We need to lead the Netherlands through the current crisis with the present cabinet and make a fresh start as a country.' That, he said, means focus on the middle class, on small firms, on the climate and on housing.
'We want to make sure that the Netherlands is again one of the best performing countries in the world,' he said. 'There is a very, very, very large amount of work to do.'
NL is ready for vision and optimism: Sigrid Kaag
Sigrid Kaag, leader of tonight's big winners D66, has told reporters that the 27 seats her party is set to win show that the people of the Netherlands are ready for optimism and vision.
'I have always believed, and tonight has borne it out, that Dutch people are not extremists, but moderate. They respond to positivity. Our message has resonated with them all,' she said. 'They are busy making their lives a bit better, with friends, neighbours and family.'
The trust of voters is confirmation of D66 as a progressive party which has influence and which has used it, she said. 'Tackling climate change can't wait,' she said. We have to invest in education, good housing and the rule of law.'
Updated exit poll increases VVD lead
The updated NOS poll, published 45 minutes after voting ended, gives 36 seats in parliament to Mark Rutte's ruling VVD, one up on the poll earlier in the evening.
The new exit poll gives the VVD, D66 and CDA – three of the four parties in the current coalition – a narrow majority of 77 in the 150 seat lower house, but they would fall far short in the senate.
It also confirms that it is likely four new parties will be in parliament – JA21, Volt, pro farmers party BBB and BIJ1.
The poll also gives the three far right parties – PVV, FvD and JA21 – 28 seats in parliament, while the left-wing parties – PvdA, GroenLinks, SP and BIJ1 – are on 26.
The revised turnout figure is also up at almost 83%, which would be more than in 2017.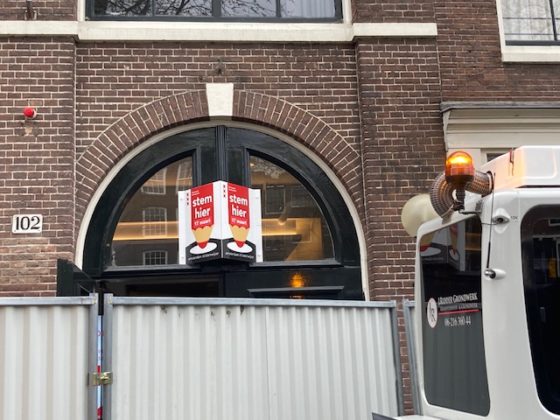 D66 celebrates – but warns about margins for error
'We went mad, but there are big margins of error in the exit poll,' D66 parliamentarian Sjoerd Sjoerdsma told NOS after the poll was published. 'It is a historic result,' he said. If the exit poll becomes reality, it will be the best ever result for the party.
Much of the credit is down to the performance of party leader Sigrid Kaag, he said. 'She stands for new leadership.'
The exit poll gives the VVD, D66 and CDA – three of the four parties in the current coalition – a narrow majority of 76 in the 150 seat lower house.
The poll also gives the three far right parties – PVV, FvD and JA21 – 27 seats in parliament, while the left-wing parties – PvdA, GroenLinks, SP and BIJ1 – are on 26.
Exit poll sees VVD win with big gains for D66
The NOS exit poll puts the VVD on 35 seats in the 150 seat parliament, two up on its 2017 total, with D66 leaping into second place on 27, a rise of eight. The poll, taken by Ipsos, has a margin of error of two seats either way.
Geert Wilders' far right PVV is set to loose three seats to take 17, with the Christian Democrats, led by finance minister Wopke Hoekstra, on 14, also down five.
GroenLinks which won 14 in the last election under Jesse Klaver, is likely to win just eight. Pan European party Volt seems set to win seats in the election – and is forecast to win four in the exit poll.
Thierry Baudet's far right FvD has also done well, and could win seven seats, according to the exit poll.
Turnout put at 81%, almost unchanged from 2017.
If the result is identical to the NOS exit poll, VVD could form a 3-party coalition with D66 and CDA – but wouldn't have a majority in the Senate.
Turnout close to 75% with an hour to go
Turnout appears to be close to the level of the 2017 election, with 74% of voters estimated to have made their choice by 7.45pm.
Just over an hour before the polls closed, the final interim check by research bureau Ipsos said 55% had cast their vote on Wednesday, as well as 19% who voted earlier or by post. Counting of postal votes has already started.
The counting process is expected to take longer than usual because coronavirus restrictions mean fewer venues are suitable to use as counting halls.
In 2017 the final turnout was 81.9%, the highest in a general election since 1986.
Red pencils are in demand
The red pencils used to fill in a ballot form are in big demand this election, and some local authorities are allowing voters to take them home as a souvenir.
Councils were free to order their own pencils and some have gone so far as to have them stamped with 'your vote counts' and 'thank you for voting' or other election or marketing-related slogans.
From Amsterdam to Rotterdam, from cheap and cheerful to Staedtler, Layla de Jong has been collecting red pencil photographs on her Twitter account.
More than 40% have voted by 1.45pm
So far 42% of voters have cast their ballot in the election, according to the second official estimate by research bureau Ipsos.
Around 23% of people are reckoned to have voted since polls opened at 7am on Wednesday, adding to the 19% who voted in person earlier this week or by post.
At the same point in 2017 33% of voters had been to the polling station. Ipsos said the introduction of postal and early voting made comparisons difficult.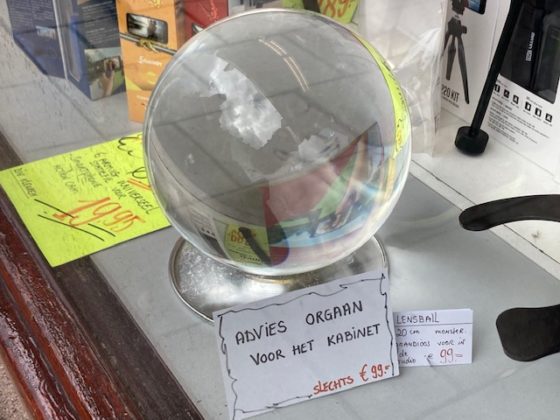 Turnout hits 30% thanks to early voting
Around three in 10 people have voted already, more than at the same stage in previous elections, mainly due to postal and early voting.
Research bureau Ipsos said 11% of voters had cast their ballots by 10.30am on Wednesday morning, in addition to an estimated 12% who voted on Monday and Tuesday and 7% who voted by post.
Postal voting and early voting are both being used for the first time in the Netherlands under measures to limit the risk of spreading coronavirus.
Minister tries to vote with old passport
Health minister Hugo de Jonge was turned away from a drive-in polling station in Rotterdam on Wednesday morning because he had brought an old passport with him instead of valid ID.
'His passport had expired, and holes had already been stamped in it,' the chairman of the polling station at the Kuip football stadium told local broadcaster RTV Rijnmond. Nor did the minister have his driving licence with him.
2.2 million tune in for final election debate
In total, 2.2 million people tuned in for Tuesday evening's debate between the biggest eight parties currently in parliament. According to the Volkskrant, the debate showed that 'the differences between the parties are minor and that 2021 is the year of "hyper-fragmentation".
There are currently 13 parties in parliament but opinion polls suggest there could be as many as 16 after today's vote. The polls also suggest that at least four parties will be needed to form a new coalition government and that the current coalition – VVD, D66, CDA and ChristenUnie – would still have a majority.
The 2021 election: what you need to know
Here's our round-up of useful election resources, including a guide to the main political parties, how the election works and what happens after the votes have been counted. You can also take part in the DutchNews.nl election poll, for everyone who can't vote in the real thing.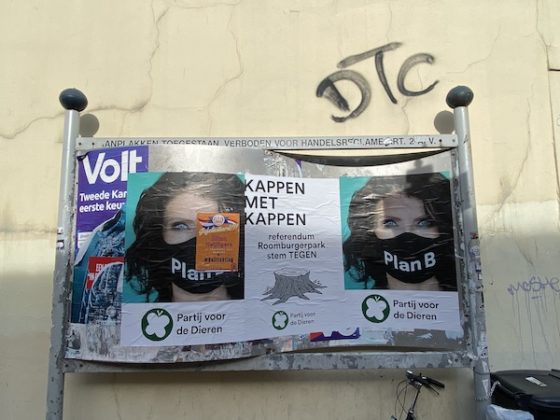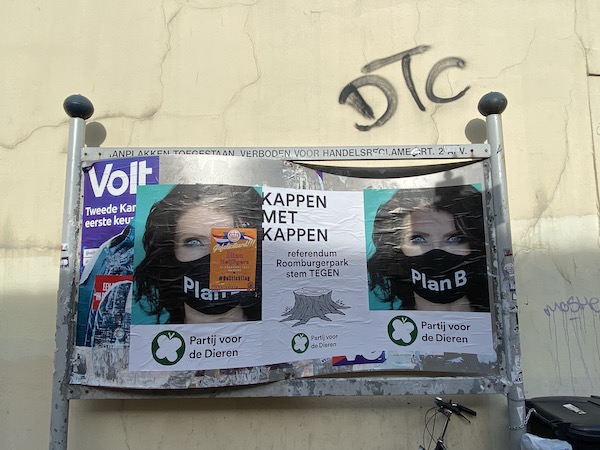 810,000 people can vote for the first time
Some 810,000 first-time voters are eligible to take part in this week's general election. That seems like a substantial number. But just how important is the youth vote to the Dutch elections?
In a country of some 17 million people, new voters make up roughly 5% of the population. In the Netherlands, young voters tend to come out in force. In 2017 during the last parliamentary elections, 76% of the under-25s cast a ballot.
'All parties are fiercely competing for them,' says Wendelmoet Boersema, a political journalist at Dutch daily newspaper Trouw. 'It's a black hole what they'll do, but how you vote your first time, you generally stick to.' Read on
Thank you for donating to DutchNews.nl.
We could not provide the Dutch News service, and keep it free of charge, without the generous support of our readers. Your donations allow us to report on issues you tell us matter, and provide you with a summary of the most important Dutch news each day.
Make a donation