'The Dutch have the ability to tell you straight to your face what they want'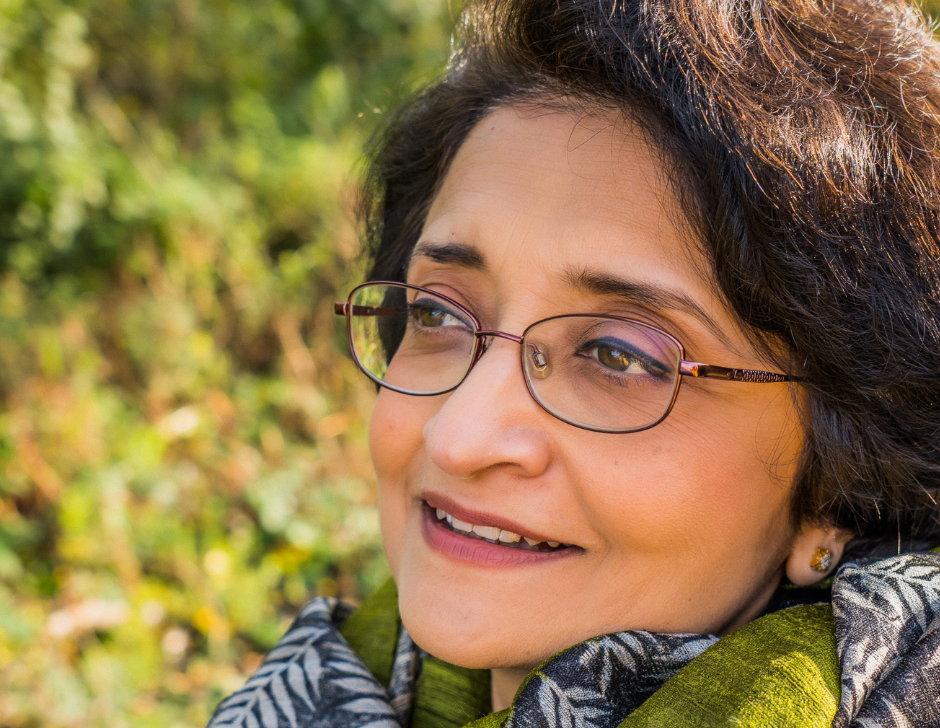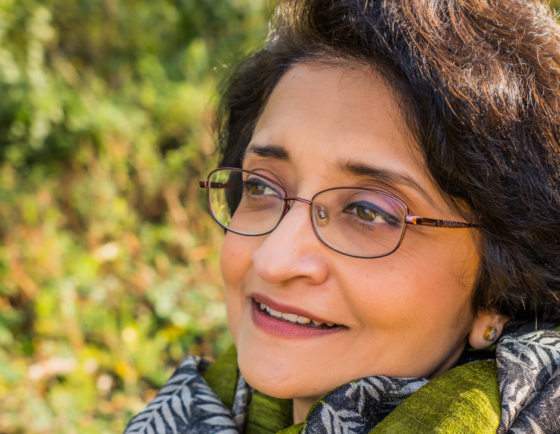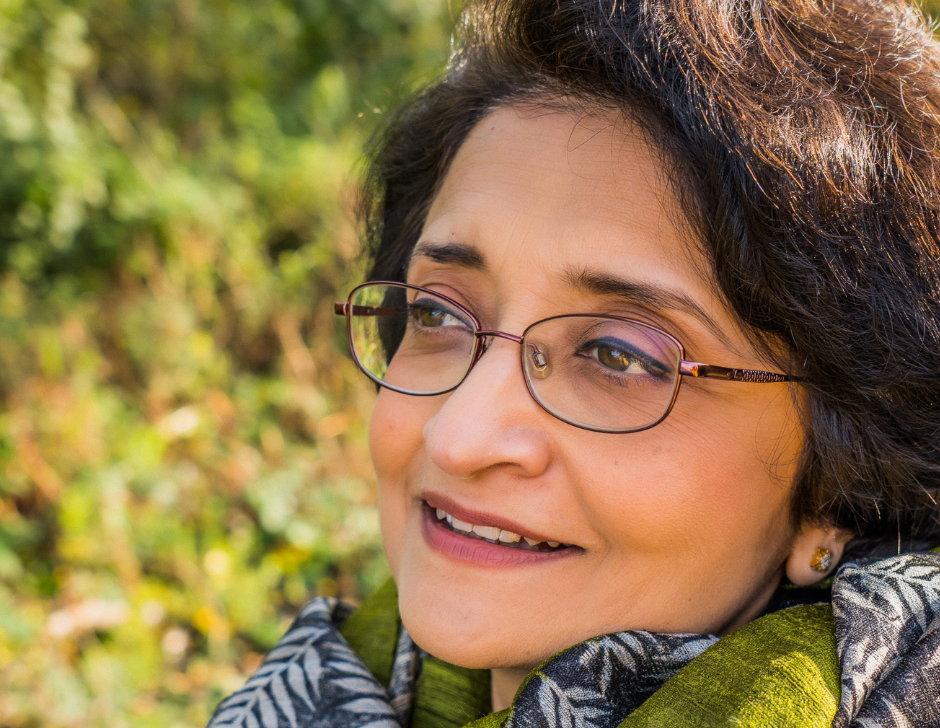 Businesswoman Shayonti Chatterji lived in Russia and Hungary before she moved to Amstelveen. Originally from Delhi, she is a fan of Dutch bluntness, Marco van Basten and coffee, and recommends you visit the little villages along the Amstel river for a different take on the Netherlands. 
How did you end up in the Netherlands?
I came to the Netherlands in 2003. I came with my spouse after he was transferred here. I was happy to follow him and start a new life. However, I was not a housewife or anything like that. I'd just had my first child and taken a sabbatical from work. We moved to Amstelveen and that's where we've been ever since. Before coming to the Netherlands, we lived in Russia and Hungary. This is the third and final stop, I suppose.
How do you describe yourself – an expat, lovepat, immigrant, or international?
I think I started off as an expat here in the Netherlands, and I graduated to international. After so many years, I can't call myself an expat anymore, but I would like to remain an international because lovepat and immigrant don't work for me. I think the character of the country is such that, in some way or another, since I'm not originally a Dutch citizen, that means international would be the best way to describe myself. I still don't quite know where home will be.
For me, an international is somebody who is still willing to move. They don't say, 'this is home, this is where I belong, and this is where I'm going to stay.' I have a problem with something that cements me to a place. In my heart of hearts, I'm a nomad. I'm always looking for, I wouldn't call it greener pastures, but I'm always open to moving and travelling.
I love to adapt to new cultures and new countries. That's how life has been for me. I left home at 19 and have been working and travelling ever since.
I spent 13 years in Russia and that was a huge phase of adapting, I would say. It was a very different lifestyle for me and a very different social and political atmosphere. From there, we moved to Hungary and, again, that was a very different society. Then we moved to the Netherlands. In between all that, I was always travelling. So I see someone who is an international as being like this — someone who is okay and open to going anywhere and trying out life there.
How long do you plan to stay?
Well, I'm looking at it from a long-term perspective. I launched my second venture last year. I would like it to mature before I change where I'm staying. To answer the question, I would say another seven or eight years, or ten maybe.
Do you speak Dutch and how did you learn?
That is such an embarrassing question [laughs]. I do not speak Dutch, but I can understand the language much better when I read it. The only reason why I don't speak it is because I don't get much of an opportunity to practice. Prior to the Netherlands, the countries I lived in were places where you either learned the local language or you perished.
The Netherlands has been so accommodating and everybody here is so skilled in English. Learning Dutch hasn't been a necessity, but I regret not doing so. I have taken a few courses but they were not really good enough to help me have a command of the language.
What's your favourite Dutch thing?
It's a characteristic. I know that many expats are uncomfortable with it or criticise it, but my favourite Dutch thing is the Dutch bluntness. They have the ability to tell you straight to your face what they want, and it's not considered rude. Honestly speaking, I truly admire it. In the culture I come from, people always want to be nice. They sugarcoat things or beat around the bush. In some ways, I've made it a part of my approach to communicating with people.
There is one caveat, though. Sometimes I feel like the Dutch are okay with being direct, but if you are direct back to them, they are not very comfortable. I can't say I'd generalise that about all Dutch people, but I do admire this direct approach. You don't see it in too many other cultures. I think it makes life much easier. You know exactly where you stand with someone. They won't say, 'Oh, that's interesting' and then leave you to figure out what that means. Instead, they'll say, 'You know what? This is crap.' I've learned to imbibe this myself.
How Dutch have you become?
When I moved here, it was very difficult to adapt to the culture, especially at a professional level. There are a lot of norms you have to follow while you're at the office. You have to ask your colleagues how their weekend was or you always have to make small talk. You can't just go and ask your secretary to do your errands. You cannot implement anything new at the workplace without the majority accepting the same.
All of this made it difficult to adapt when I began my first venture with a group of Dutch business partners. As a co-founder and member of the senior management team, I really had to learn to work as a team member. Though it was difficult, I learned a ton of things. We always make jokes about the Dutch and their agendas, but they're always extremely punctual and always direct and honest. They're also never scared to say 'I don't know'.
These are all things I tried to include in my own working life. I really feel like I've improved myself, my skill sets, and how I work with others by acquiring these Dutch skills. So that's where my Dutchiness is right now, besides also loving cheese and coffee and wondering how I would get my supply of cheese if I were to ever leave Holland [laughs]. I'm not a huge fan of Dutch food, but the coffee and cheese are amazing.
Which three Dutch people (dead or alive) would you most like to meet?
Anne Frank. She would be my number one pick, but not because of her hardship, the Holocaust, and everything she went through. To me, her story is an amazing source of inspiration and hope. She was so full of optimism and hope. Funnily enough, when I first went to the Anne Frank Museum, I took my daughter. She was around four or five at the time, and I explained the story to her at her level. Then, in a room full of tourists, she turned around and asked, 'Mommy, where is she hiding?'
Marco van Basten. He is a retired Dutch soccer player, and I was a great fan of him as a young adult when I was still in India. I admired him as a person and as a player. When I came to the Netherlands and we moved to Amstelveen, I learned from some of my colleagues that he lived somewhere nearby. Many people told me that, when they went for walks in the farmlands nearby, they had met him. I'm so heartbroken that I've lived here for over 15 years and I've never seen him.
Queen Beatrix. I'm not a great fan of royalty and monarchy, but Beatrix was on the throne when we first came to the Netherlands. I had some colleagues who had worked with her and their paths had crossed through various organisations. They told me about how much of a down-to-earth, modest queen she was and I was amazed.
I have a Dutch friend who shared the same church with the queen and described how quietly she would come in and sit in the back with two of her attendants. She never made a show about the fact she was there. When she gave the throne to her son, it was really nice and helped redefine how people look at royalty.
What's your top tourist tip?
Whenever someone we know comes here as a tourist, we tell them not to make an itinerary. There's just too much to see and do. I like to take guests for a drive and a walk around Ouderkerk aan de Amstel and the other little villages nearby. There are these amazing lanes and canals. If it's a bright, sunny day, there's people out in their boats. It's such a beautiful sight.
The most amazing part of these areas is that you're so close to the bustling centre of Amsterdam. If you drive for ten minutes, you can be in these very picturesque little villages.
There's also the Delta Works, which not too many people visit and Volendam. There are many, many such places. Unlike Madrid or Paris, there aren't all these famous landmarks you have to tick off a list. Yes, there are the museums, but there is a lot more. Amsterdam and these villages all have a unique character you need to inhale and experience as you walk around.
Tell us something surprising you've found out about the Netherlands
Whether you look at the Dutch people or a Dutch organisation, there's an overzealous attitude to overperform. Take coronavirus, for example. We're wondering why it's going to take until September or October to vaccinate a population of 17 million. I think that they would like to overperform and do it much earlier, but that's always the case. When you ask them how long something is going to take, you always get a response like 'Oh, it's going to take 10 days.' Then, by the sixth or seventh day, it's done.
They also have a tendency to be very, very blinkered. They can't think outside of the box. That is something that surprises me because this country is known for a lot of innovative achievements and entrepreneurship. It can be a paradox. They often overperform, but they also are always about the rules, the process, how things should be done, and the flow charts. This inability to be flexible can be difficult to deal with.
If you had just 24 hours left in the Netherlands, what would you do?
There are three things I would like to do. I live in a part of Amstelveen that borders with Nes aan de Amstel. It's a little village. We often walk through the farmlands and the village, so I would spend a large portion of those 24 hours walking through that area because it's absolutely exhilarating.
Then I would want to take a walk around the Jordaan before ending the day with a coffee and cheesecake at the Grand Café 1e klas. I think it's an amazing 'hidden gem' and so wonderfully romantic. Built in 1889 for a society strictly divided into classes, the grandeur and elegance about the place truly sets it apart. The decor and the cockatoo renders a strange nostalgia and walking down the platform, getting into the cafe, and seeing the trains pass by is like reliving the old world.
Shayonti Chatterji is the founder and director of website Urban Medley, which specialises in organic and sustainable artisanal accessories. She was talking to Brandon Hartley
Thank you for donating to DutchNews.nl.
We could not provide the Dutch News service, and keep it free of charge, without the generous support of our readers. Your donations allow us to report on issues you tell us matter, and provide you with a summary of the most important Dutch news each day.
Make a donation