Partner content
'The benefits of an international education are huge,' says NAISR's new principal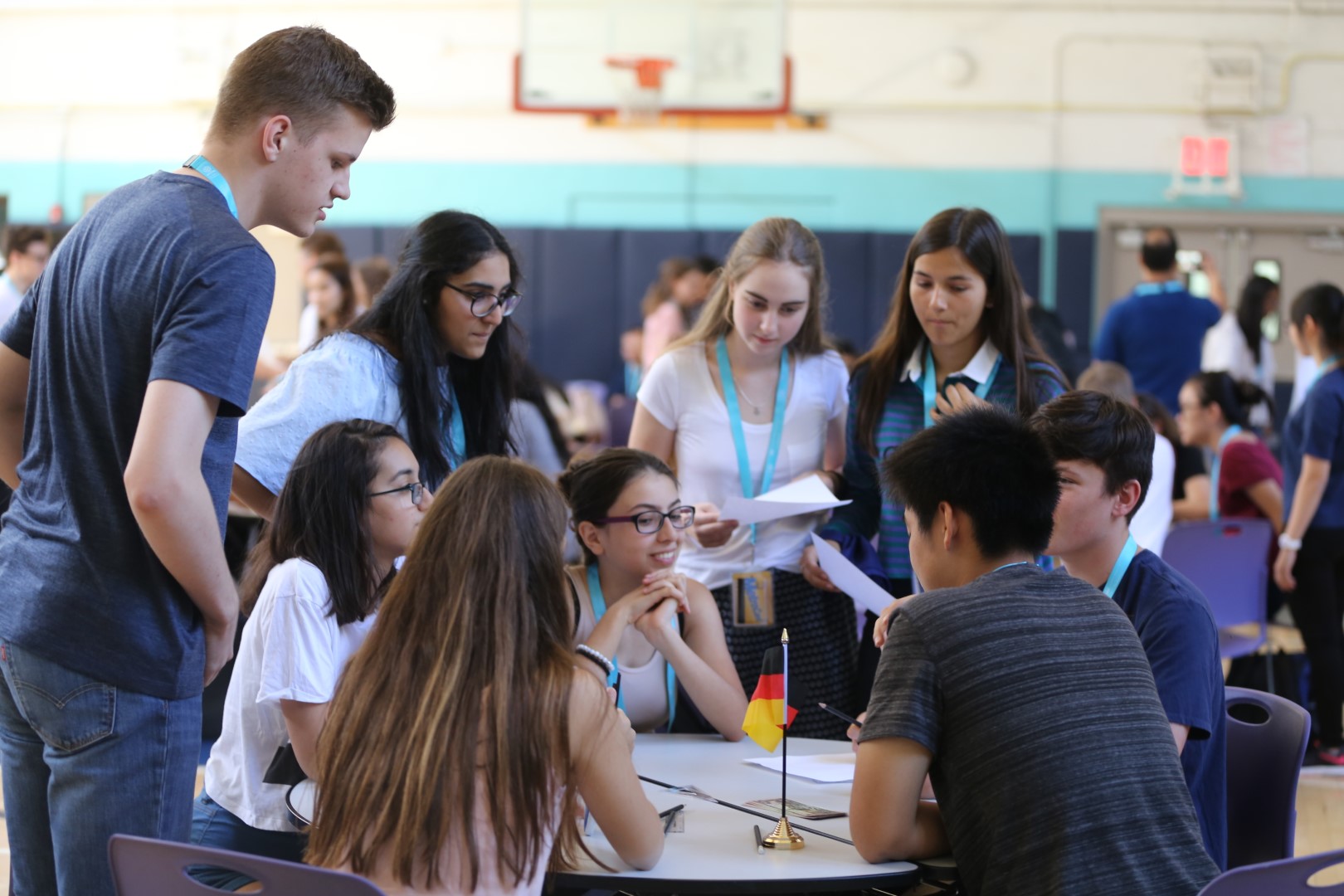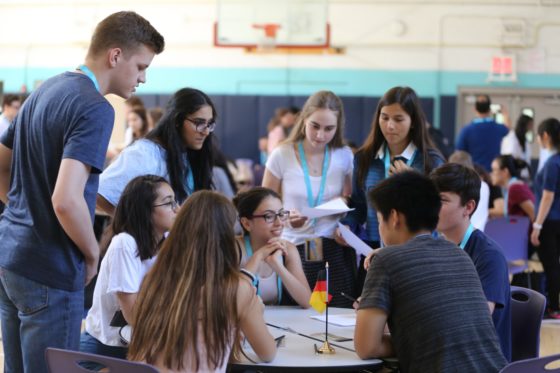 We meet Nord Anglia International School Rotterdam's well-travelled new principal and hear why an international education has much to offer expats and Dutch nationals alike.
Niki Meehan's love of travel and adventure has shaped her extraordinary teaching and leadership career, taking her to Eritrea, Vietnam, Slovakia, Spain, China, and Indonesia. Her latest post as principal of Nord Anglia International School Rotterdam (NAISR), which she took up last August, has brought Niki the closest she's been to her Scottish homeland in almost 30 years of working in international education, but the perennial expat won't be returning just yet.
Global aspirations
Rotterdam's smartly refurbished school, which caters to students aged 3-18, joined the Nord Anglia family of schools in 2018. NAISR has much to gain from Niki's 14 years of leadership experience in Nord Anglia Education. 'I've seen the organisation grow,' she says. 'When I joined NAE, we had seven schools and now we're a family of 69 schools with over 67,000 students in 29 countries.'
Like Niki, NAISR is full of global ambition. 'Our vision is to shape a generation of creative and resilient global citizens − a generation that will change our world for the better − and we live up to that promise,' she says. The globally recognised curricula adopted by the school, including the international baccalaureate programme, says Niki, offer 'a truly holistic education that really prepares young people for the future'.
'We're living in an increasingly globalised world, so when you're looking at children's futures, whatever pathway they choose, we nurture and support them to be ready. Not just to be participants, but to be leaders that actively shape the future,' she says.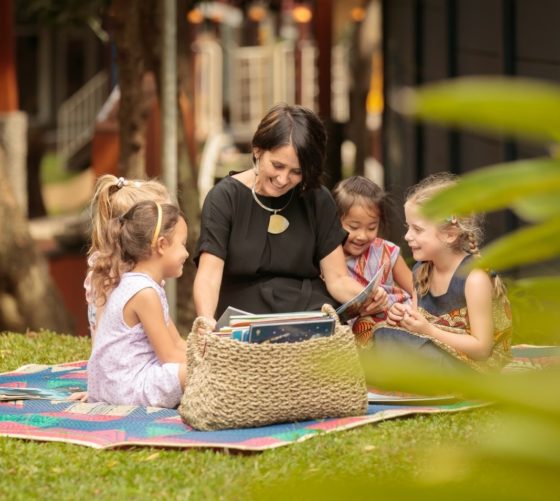 Diversity
Internationalism is not just part of everything Nord Anglia teaches, but is in the school's DNA, with students representing over 40 different nationalities. 'International schools not only actively teach cultural understanding, but the children live and breathe it through their day-to-day life within the community,' explains Niki.
Niki has also noticed the strong communication skills that internationally educated children develop. 'Our children are multi-lingual and are adept at being in an environment where they have to adapt their own language skills and understand communication beyond the verbal,' she says.
NAISR alumni are 'brave young people who are resilient and not fazed by the world,' says Niki, who sees the school's personalised, strength-based curriculum as key to fostering this self-belief. She says: 'They know when to ask for help and they see challenge as an opportunity and not as a threat.'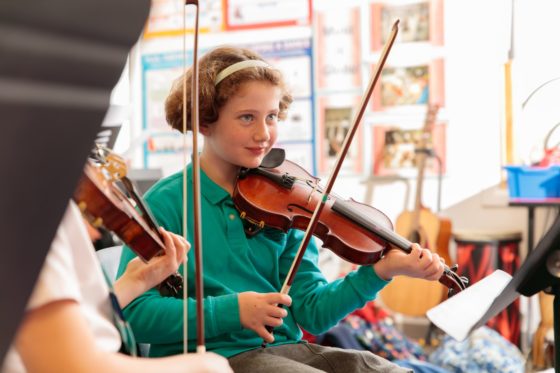 Dutch children
This confidence and curiosity about the world is an important aspect of what Niki describes as Nord Anglia's 'value-added', which coupled with its strong academic record (it was ranked top 3 in the Netherlands for its IB results), gives children a firm foundation for future success and happiness.
Many Dutch families also recognise the value of an international education and now make up about 20% of the school's population. Some love the continuity of an international education which they began overseas, others are seeking fluency in English, but most – says Niki – just want the same things as expat families.
'Dutch young people are going to be working in this globalised world. They also need to have that global-mindedness and the same skills set as the children who move around. An international education gives them an advantage and access to this global network.'
An international network
Cross-national projects with the United Nations, MIT, Apple and others afford NAISR students unique networking opportunities with overseas centres of excellence, while Nord Anglia's Global Campus online network unites 67,000 Nord Anglia students across the globe.
The pandemic has seen this vast network play an unexpected role in supporting families locked down abroad. By enabling displaced families to access lessons − on campus or virtually − in a Nord Anglia school which best matches their current location, this global network of schools has ensured students can continue their education wherever they are.
Career-wise, the school's network is also invaluable. The school's university counsellor, for example, is part of a global network of Nord Anglia counsellors with a huge collective knowledge, capable of opening exciting pathways for students all over the world.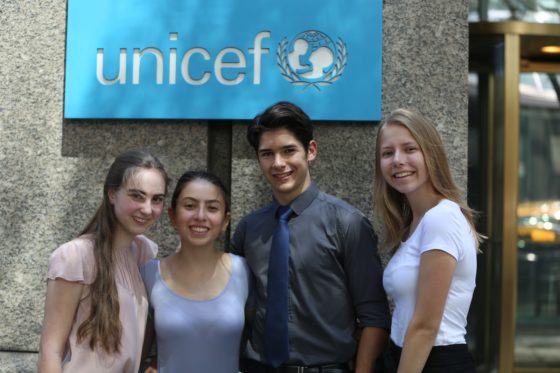 A parent's perspective
Niki has seen the advantage of the global network that an international education brings as a parent of two as well as in her role as a school principal. Her elder daughter, who has attended international schools in four locations, recently travelled across the globe to attend a British University, flat sharing with a student she met in New York at a Nord Anglia United Nations summit. 'Her global network is phenomenal,' says Niki.
As for her younger daughter, who attends NAISR, she had made international and Dutch friends during her international schooling abroad so already has a basic network here. Asked if her daughter was disappointed to be moving to yet another international school and another new country, Niki replies: 'No, the opposite. As a family we love it. We love all the excitement of different places and value the international community that we become part of wherever we are.'
To find out more about the Nord Anglia International School Rotterdam, visit their website or make an appointment for a virtual tour.
Thank you for donating to DutchNews.nl.
We could not provide the Dutch News service, and keep it free of charge, without the generous support of our readers. Your donations allow us to report on issues you tell us matter, and provide you with a summary of the most important Dutch news each day.
Make a donation