A whole host of trouble: Launching a Dutch thriller in English during Covid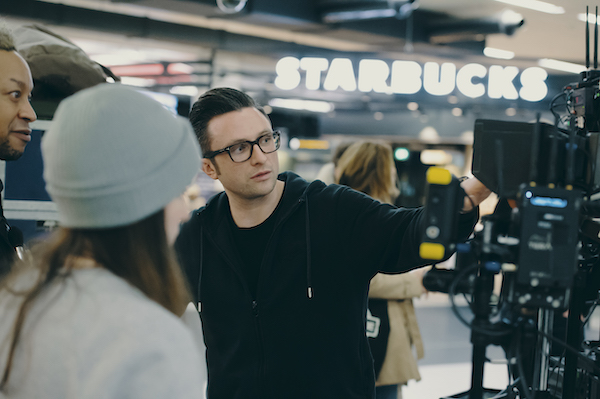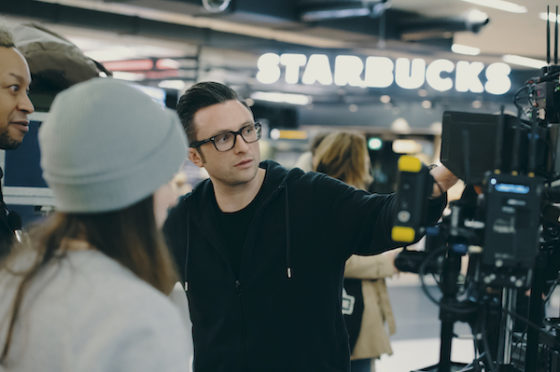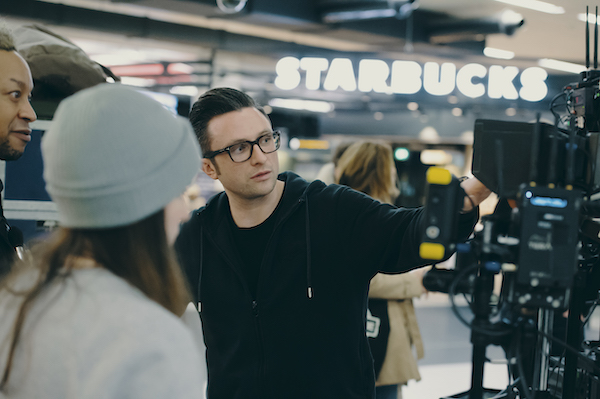 The unfortunate events of 2020 upended the plans The Hague-based producer Zachary Weckstein had in place for his film The Host. Here's how he forged ahead.
How does one distribute and promote a small-budget film in 2020? That's the challenge The Hague-based producer Zachary Weckstein grappled with last year. His film The Host had begun screening in cinemas all across North America last winter as the Coronavirus was becoming a full-blown epidemic.
The crisis upended his plans to expand the film to other international markets while major Hollywood studios began delaying potential blockbusters like No Time to Die and Wonder Woman 1984. It was only the latest setback for the film industry, which over the past several years has struggled to draw audiences away from streaming services like Netflix and back into theatres.
A change of plans
Cinemas may now be open again but their audience numbers have dramatically dropped, with many screenings at the largest Pathe cinemas being attended by a handful of viewers.
Even the high-profile Tenet, the flashy action-thriller directed by Christopher Nolan that was released in theatres around the world last August, earned far less than what it would have at the international box office any other year.
If Nolan couldn't pack them in, what hope did The Host have if it had reached European cinemas? The crime-thriller, which features an international cast and is the first English language Dutch film to be distributed around the world, had a tiny fraction of Tenet's production and marketing budget.
The decision was made to cancel The Host's expanded theatrical release following its debut in the UK last April and move the film over to video-on-demand and streaming services. It became available here in the Netherlands on 13 October.
'At the moment, with the Coronavirus and different countries going through various tiers of lockdowns, it's easier to have the film available for people to watch in the comfort of their home,' Weckstein said.
A slick thriller on a small budget
The Host, not to be confused with the similarly named found-footage horror film Host that was also released this year, is a crime-thriller that punches above its weight and looks like it cost far more than its actual production budget suggests.
Weckstein, who produced the film and helped adapt its screenplay, was able to hire English actors including Derek Jacobi and Mike Beckingham (Simon Pegg's younger brother) along with an international cast featuring Maryam Hassouni, Jeroen Krabbé, and Togo Igawa. All told, the film features nine nationalities.
It's perhaps best viewed while knowing little about its plot beyond that it involves a down-on-his-luck London banker who finds himself entangled in a money-laundering scheme orchestrated by the leader of a powerful Triad gang who sends him to Amsterdam. Cinemaphiles will be pleasantly surprised to see where the plot, which shares more than a little in common with a certain Alfred Hitchcock film, is headed as more and more of its mysteries unfold.
'There are a lot of people of different generations who haven't seen many of Hitchock's older thrillers, heard of them or even of Hitchcock, so the writers and I thought, it's been a while,' said Weckstein. 'Let's see how we can give a modern twist to the flavour Hitchcock brought to the screen.'
Dutch locations
The Host makes skillful use of its real-world filming locations, which include a gorgeous mansion located in central Amsterdam as well as several corners of Schiphol Airport including one of the passport control halls, a remarkable feat for a film with a small budget. Weckstein and his crew also strived to keep the film as realistic as possible.
'For example, the scenario that unfolds between the main character and the Triads in the film is similar to what has gone on in the past and now between the United Kingdom and Amsterdam for the exchange of money and drugs,' he said.
Weckstein says the production went smoothly but it wasn't without its hurdles.
'When you make a film nowadays for less than a million, and you want to have some kind of star factor and talent, you've got to make it quick and have a fast turn-around,' he said. 'It can be a real challenge.'
Looking ahead  
Weckstein's production studio, Pearl Pictures Productions, hopes to help make the Dutch film industry more of an international powerhouse in the years ahead. The Host overcame the language barrier that has held back other films from the Netherlands since many audiences are still fickle when it comes to reading subtitles.
Of the challenges the film's production was confronted with, English wasn't one of them. Weckstein said that the Dutch members of his cast and crew all spoke fluent English, which made communication behind the scenes much easier. It also meant the actors didn't have to spend hours working with language coaches.
The uncertain future Pearl Pictures Productions faces is one that is also daunting film organisations all the way from Hollywood to Bollywood. Nevertheless, Weckstein is remaining optimistic as he mulls over his company's next project.
'Right now, it's a great time for self reflection and to read a lot of scripts and books,' he said. 'At this moment, there's a few things I have my eye on. We'll see what comes and what develops.'
The Host can currently be viewed via UK Amazon, iTunes, and Google Play.
Thank you for donating to DutchNews.nl.
We could not provide the Dutch News service, and keep it free of charge, without the generous support of our readers. Your donations allow us to report on issues you tell us matter, and provide you with a summary of the most important Dutch news each day.
Make a donation