'The whole concept of layering clothing is surely something the Dutch invented'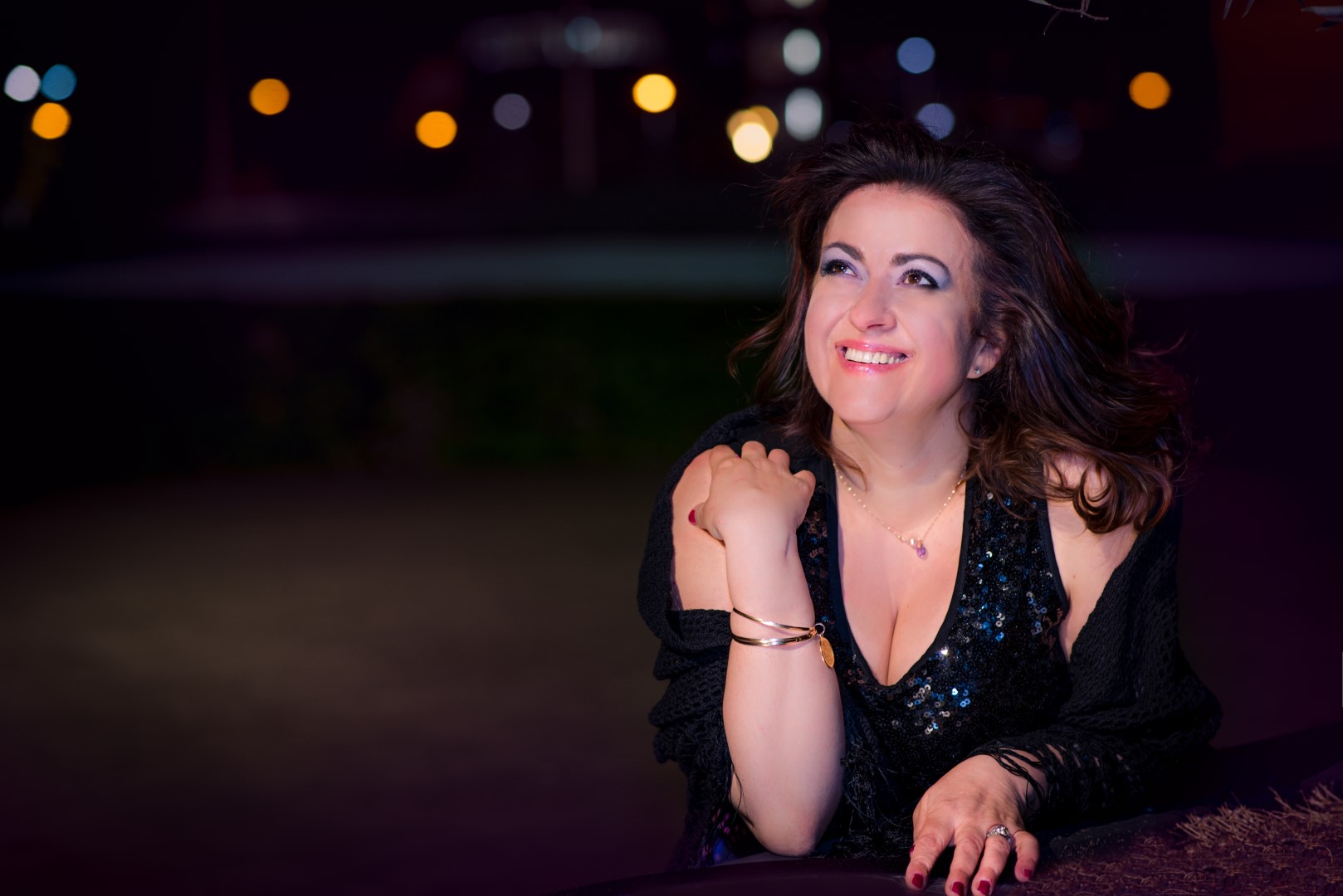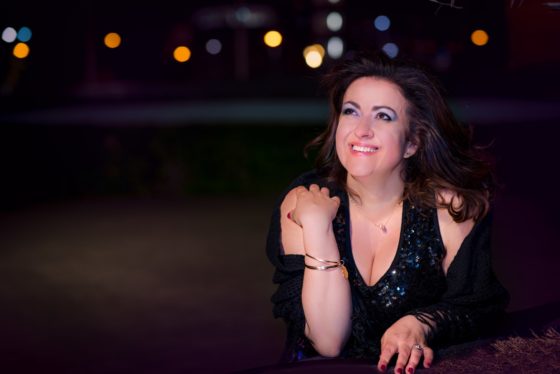 Italian theatre maker and opera singer Carla Regina (51) performs all over the world but has made Amsterdam her base for the last 20 years. Though used to being the prima donna onstage, offstage she loves the Dutch refusal to make a melodrama over small things but does think they could dress up a bit more for special occasions.
How did you end up in the Netherlands?
I came here for two reasons. I finished my studies in at the Milan Conservatory and then I got an opportunity to perform classical contemporary music in Maastricht. I came and signed a three-month contract, living in Amsterdam and going back and forth between the two cities.
Meanwhile, I met someone, and the combination of the work and the relationship I was in at the time, inspired me to come and live here. I worked in Amsterdam all the time, so I decided to stay there even when the relationship ended, and I've been here ever since. I'm now married and have a ten-year-old daughter, but that's another story!
I stayed because I thought this was the place to be for me. If I had stayed in Italy, I probably would have had a nice career as an opera singer, performing from theatre to theatre, but I really wanted to create theatre and do something else with my life as well as singing. I liked the fact that, as an artist and someone who wants to create, there were lots of possibilities to be an entrepreneur here compared to Italy. People with ideas and things to say are given the means to express themselves. There are many Arts funds to facilitate creative projects and, to me, coming from Italy, I found that very refreshing and exciting.
How do you describe yourself?

I feel that I am a nomad, actually. I don't see myself as a resident of a place, which is difficult to argue when you've been somewhere for 20 years! I travel a lot, do art residencies, so I am a migrant. Yes, that would be the best definition, in the latin sense of the word: someone who moves from place to place.
How long do you plan to stay?
I don't know. I see myself shifting more and more to a bi-residence situation between here and Italy. My husband is South African so there is a good possibility that we'll spend time in our house there, too. For now, I'll stay until my daughter has finished her studies.
Do you speak Dutch and how did you learn?
Yes. I learnt it by myself, watching movies. For the first 12-13 years, I would communicate in English because all my friends were international people and my Dutch friends could speak English. I didn't find it necessary for my work or my social life to speak the language. After 13 years, I realised that if I wanted to connect with the audience in the way that I wanted, telling musical stories, I needed to speak the language properly. So I watched lots of movies and started to pick up the words and then enrolled in the official course and got my NT2 diploma.
What's your favourite Dutch thing?
My favourite Dutch thing is the canals – or any place with water. For example, in Amsterdam you have the beautiful scenery of the Marineterrein, with the Scheepvaart Museum and the water everywhere. I find that really beautiful how water is integrated into every part of Dutch life. I also absolutely love Dutch architecture and the houses from the Renaissance period.
I also find quite refreshing Dutch people's cathartic need to relativeren  – to give the right importance to anything. Not too much, not to exaggerate, just the way it is. Being Italian and being an opera singer with a tendency for melodrama, I find that quite fascinating!
How Dutch have you become?
Quite a lot, I have to say. I notice it when I go to Italy and I see how much I differ from my peers. I am very practical, matter of fact, and sometimes a bit bold in my answers or reactions.
However, the Dutch are not so flexible when it comes to planning or adjusting to hiccups in a project, while Italians are used to the chaos! Maybe it's something we can learn from each other. In my work as a theatre maker, I strongly believe in integration. I tell stories of people trying to find what brings us together, and not what separates us, so that we can understand each other better.
Which three Dutch people (dead or alive) would you most like to meet?
Van Gogh. That's such a typical answer that you will get from millions of people, but it's true. I'm fascinated by his thinking process.
Then I would like to meet [theatrical producer and co-founder of TV company Endemol] Joop van den Ende. I am interested in the way he created this empire from scratch and I would like to learn that from him.
I would also like to meet the Golden Age composer Jan Pieterszoon Sweelinck, who is considered as one of the most prominent Dutch baroque musicians. Baroque music is huge in the Netherlands. I would love to work with him, but I can't because he's been dead 400 years!
What's your top tourist tip?
From a nature point of view, my personal choice is the Wadden Islands, such as Texel and Terschelling. They are beautiful and there's a lot of calm and water and beautiful landscapes.
If I had to choose from more of an arts perspective, I would say go to the Kröller Müller Museum near Arnhem. Of course, it's a beautiful museum full of paintings, but to me, the fascination is outside. That's the most beautiful thing because all around the museum you are walking in this park and the woods [the Hoge Veluwe] and there's art work all over. It's like an open air museum.
I also want to mention one more thing. I am in love with light. My favourite part of a theatre show is always the lighting. Even on an empty stage, if you have the right light, you can create a world of illusion and fantasy – and for me it's just dreamy. So, I would totally recommend Amsterdam Light Festival because it's a spectacular play of artwork made with light. You can walk through the whole thing or go on a boat and look at all the artwork along the canals.
Tell us something surprising you've found out about the Netherlands.
How good the Dutch are at dressing according to the weather. The whole concept of layering is surely something the Dutch invented. With the Dutch weather, you need to be prepared. You see people with a raincoat and open sandals, or then a skirt with rain trousers underneath! I feel that the weather influences their sense of style very heavily.
OK, sometimes this means you see ugly things, too. I remember at our dinner at our wedding, which was in Italy, it was very hot. I mean, some Dutch guests came down in shorts and flip-flops! And for us, that's a big no-no.
The Dutch are also very sensitive with money. They don't say 'let's go Dutch' for no reason, right? If you see how flourishing the second-hand market is here – just think of Koningsdag – it's a socially accepted thing; it's understood that you are not going to spend a lot of budget on your clothes. In Italy, we're not there yet with that.
If you had just 24 hours left in the Netherlands, what would you do?
I would walk the grachten in Amsterdam – the Prinsengracht, the Keizersgracht, the Herengracht – I'd do all three! That's for me the poster of Amsterdam. And then I would go to the dykes up north and see the ocean. And then I'd have a broodje haring to finish it all off. With pickles, but without onions. It's a professional thing. You don't want to sing and breathe onions all over the place.
You can learn more about Carla's foundation Voice Actually here or follow her on Facebook to find out about forthcoming performances such as Naked and the Opera Viva Festival.
Carla was talking to Deborah Nicholls-Lee.
Thank you for donating to DutchNews.nl.
We could not provide the Dutch News service, and keep it free of charge, without the generous support of our readers. Your donations allow us to report on issues you tell us matter, and provide you with a summary of the most important Dutch news each day.
Make a donation