Meet the expat over-60s grappling with a new life in the Netherlands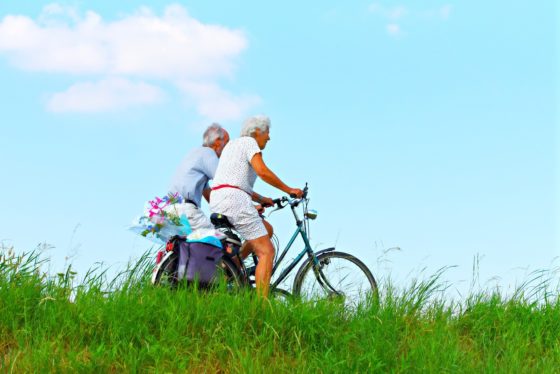 'I seem to be always reading about young people relocating to the Netherlands, but I feel like us over 60s are not around,' a reader told DutchNews.nl earlier this year. 'Does anyone relocate this late in life?' we wondered, and decided to find out.
'I feel like I'm a rare breed,' Debbie Akkerdaas wrote in October. The 64-year-old moved to Zeeland from the US in 2014 to seek cancer treatment for her Dutch husband. She describes the Netherlands as 'a very lovely country' but still feels like an outsider here.
The couple, who run an American diner in the seaside resort of Domburg, meet plenty of tourists passing through, but Debbie is finding it hard to build connections with like-minded people. 'Sometimes you just want somebody that is close to your own age that you can speak to,' she says. 'I just think: am I the only person who moved here when they're older?'
Building a network
Zeeland's central peninsula, she says, has a bit of an island mentality, which can make it a challenge for a newcomer. After six years, Debbie is still known as 'the American'. 'They are not very forgiving when I'm trying to speak Dutch,' she says. 'In a way, I think they forget how old I am.'
'Building a network in later life is harder,' she says. 'I know some older people that have lived here for 30-something years. They have family here, grandchildren here. That's a whole different thing … So far, the two or three people that I knew that were a little bit older that were here have run back to America. They couldn't get back there fast enough.'
It's likely that Debbie and her partner will do the same at some point. 'I'm fortunate that I have a Dutch-American partner who is very open to moving,' she says, advising people to be cautious about expatriating as a couple if one person has a strong attachment to another country.
Debbie feels that starting a new life in the big cities is probably 'much easier'. 'You have things socially in Amsterdam that a lot of people take for granted,' she says, giving the example of plays and classes in English. 'If you are a social person, I think you need to check out the town you're in to see if you have that support,' she says.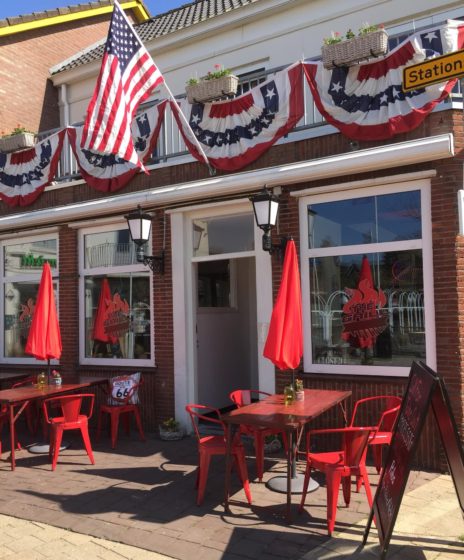 Administration
But an anonymous British contributor, who moved to Amsterdam in 2017 and is still finding her feet, believes the reverse may be true. 'I suspect if I lived in a small village or town it might be easier,' she says.
Despite having taken Dutch lessons, she is still battling with the language. 'When people realise I am English they do one of two things: they start speaking in English or they speak fluent Dutch and I can't understand it.' The hardest things are the doctor's surgery, telephone calls, and paperwork, she says. 'I have found I dread letters from government departments because Google Translate is not accurate enough.'
'A person's age is put on everything here. It is often the first question a person gets asked,' she points out, even though it is a sensitive subject for some. 'There seems little or no regard for a person's privacy. I do not find this is the case in countries like Australia and the UK.' Her concerns about the negative stereotyping of older people were recently compounded when she was refused credit on the grounds of her age.
Community
Rebecca Albrecht (70) and Paul Larrabee (69) have also been in the Netherlands for just three years, but their experience has been quite different. Enthusiastic cyclists, the couple took advantage of the American Friendship Treaty to move from Boston to Utrecht to set up their guesthouse, The Bike Inn. 'The Netherlands is the best country in the world for bicycling so that's why we chose to live here,' Rebecca says. 'Biking makes us happier, healthier and – we hope – will allow us to live longer.'
Moving to a 'living street' – a space where pedestrians and cyclists have priority and there's a strong sense of community – the couple quickly felt accepted. 'The transition has been easy,' says Rebecca, who had visited the country many times to visit Dutch relatives. Unlike some other contributors, the couple felt supported in their integration into Dutch life. 'Dutch people have been patient and helpful with our efforts in learning Dutch,' Rebecca says.
Paul acknowledges that not speaking the language was initially the biggest challenge, but is quick to reel off all the things he loves about the country, starting with cycling – of course –  and including 'the old buildings', 'the pretty environment' and the peacefulness. His bicycle repair business, which attracts a lot of customers from the neighbourhood, has been a great way to build a local network.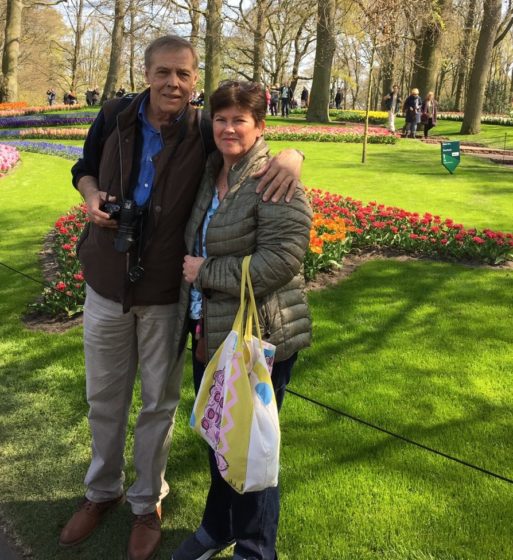 Positivity
South African care worker Valerie van der Steeg (62), who lives with her Dutch husband in Putten in Gelderland, is also delighted to have relocated to the Netherlands in later life. 'I love everything about it,' she says. 'The air's clean, the people are friendly, it's safe…' Valerie even likes the food: 'The stroopwafels, oh my god, they're on each hip – left and right,' she laughs.
Valerie lost a lot of money on the exchange rate when they moved, has found the cost of living here more expensive than expected, and finds her Afrikaans more of a hindrance than a help with Dutch. But, she says, none of it matters. 'The best thing I did was leave and move and I'm very happy.'
According to Valerie, the key to settling in quickly in your 60s is having a positive and outgoing attitude. 'If you are coming into a foreign country, you are the one that's got to make the effort. They're not waiting for you to arrive. They're in their groove,' she says. 'You've got to make the effort to get out and meet people and do things. That's to me the most important thing.'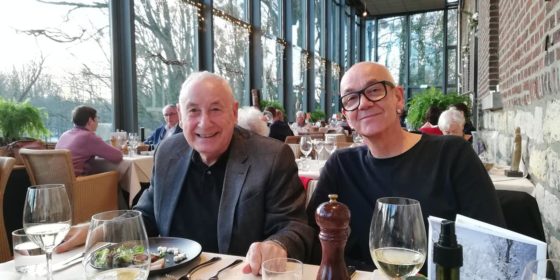 Adventurous
Welshman Elwyn Jones (82), who moved to Heerlen in Limburg in 2001, would probably agree. He attends painting classes, works out at the local gym, and has even joined a Dutch political party. 'I found it easy because I was coming to live with my (Welsh) partner and nearly all his friends spoke sufficient English to make me feel at home,' he says. 'He inducted me into the lifestyle here.'
In 2003, a heart bypass operation here saved his life. He sees 'the magnificent health service' in the Netherlands as a real advantage for pensioners, who also pay a smaller contribution towards health care. And his age gives him another advantage over his 60-year-old partner: foreigners aged 65+ who have lived here for at least 15 years can apply for Dutch citizenship. Earlier this year, frustrated by Brexit, he took the plunge.
Elwyn was undaunted by the idea of starting a new life in the Netherlands, having already made the move from the Welsh valleys to London during his career as a teacher. 'I am resilient,' he says. 'I settle in new places very quickly.' He quickly got used to driving on the other side of the road and set to work on his Dutch, keen to participate more fully in the politics here.
This inquisitive, forward-looking mentality is perhaps the secret to making the move work at his age. 'You have to be prepared to change and not be stuck in the past,' he says. 'And you have to have a bit of an adventurous spirit.'
Thank you for donating to DutchNews.nl.
We could not provide the Dutch News service, and keep it free of charge, without the generous support of our readers. Your donations allow us to report on issues you tell us matter, and provide you with a summary of the most important Dutch news each day.
Make a donation