Partner content
How to get the best and cheapest health insurance: 7 tips for 2021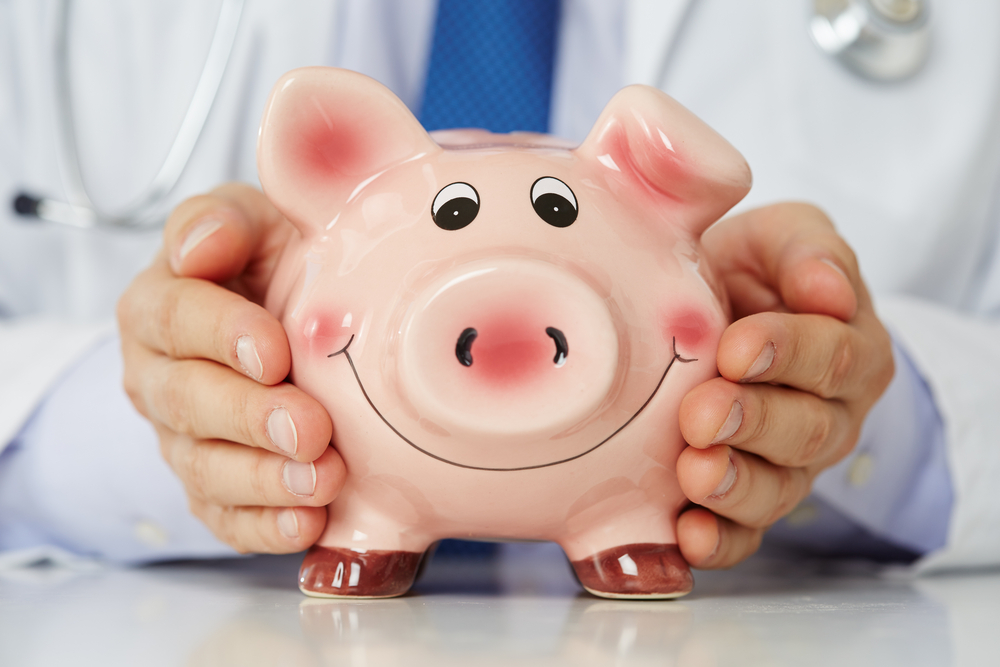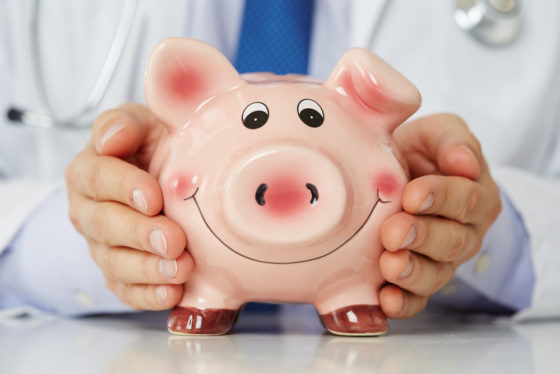 The six week window for choosing a new health insurance provider is almost at an end. If you live in the Netherlands you have until December 31 to pick and switch to a new insurer.

Analysis by Zorgwijzer shows that around half a million people change their health insurance company in the last few days of the year. So, if you still haven't made your mind up what to do, here are seven key tips to make sure you get the best insurance plan for the lowest price.
1 Do a separate comparison for family members
This could very well be the best tip in the book. Many families have an identical basic and supplemental insurance with the same insurance company, which is often a very bad idea.
Here's why.
The basic health insurance policies may be roughly the same, but supplemental benefits in particular can all be tailored to your personal requirements and wishes. Chances are high that you and your partner (and children) have very different needs. You may need dental treatment, while your partner requires a lot of physiotherapy, and different health insurers may offer better deals.
It is precisely for this reason that it is wiser to insure yourselves separately.There is no upside to being insured with the same company, while doing a separate comparison per family member may end up saving you hundreds of euros.
2 Look at the customer reviews
Price is important, but so is the service from your insurance company. The only way to really see what the insurance provider is like, is to read the actual reviews and look at the overall customer rating.
Zorgwijzer shows the customer satisfaction rating for each and every insurer, based on almost 15,000 reviews. Among the best rated health insurance companies in 2020 are DSW, Ditzo, Pro Life, ONVZ, OHRA, Just, CZdirect and Univé.
3 Beware of hospital coverage pitfalls

There are a few basic health insurance plans which offer more limited hospital coverage. These plans offer a restricted choice for non-urgent healthcare, such as an appointment with a dermatologist, a knee operation or cataract surgery. You will end up paying extra if you choose a hospital outside the insurer's network.
These are the four plans in 2021 with limited hospital coverage:
ZEKUR – Gewoon ZEKUR Zorg
ZieZo – Selectief
Zilveren Kruis – Basis Budget
Pro Life – Principe Polis Budget
Opting for a policy with limited choice can be interesting because of the lower fees, but be aware of the side effects.
Good to know: For urgent medical care and treatments that can only be done at a specific hospital, it does not matter what type of basic insurance policy you have.
4 Don't focus solely on a collective plan
You may have had a seemingly interesting offer via your employer, sports club or other another organisation you are a member of. But try not to focus too much on this. The discount is currently a maximum of 5%, and it could well be that another insurance company has a much better deal for you without it.
Check prices for all individual plans here
Analysis by Radar and Zorgwijzer has shown that collective insurance discounts are paid mainly out of your own pocket. See them as a marketing tool to lure new customers.
5 Increase your deductible excess (eigen risico)

This tip may be a gamble. However, many people never end up picking up the full own risk payment of €385 euro per year. If you are in this category, it could be interesting to increase the excess amount to €885 euro in 2021. This will, in turn, give you an annual premium discount of €300, which means €25 extra per month in your pocket, if nothing bad happens.
Keep in mind that increasing your deductible isn't very smart if you are using a lot of (expensive) medication or if you frequently visit a specialist.
Good to know: The eigen risico applies to most types of basic healthcare, such as hospital care, medication and blood analysis, but not to consulting your GP,  giving birth or for healthcare covered through your supplemental package. Children below 18 are also exempt from paying the deductible excess.
6 Pay your premium in one go
Paying your health insurance premium for the whole year in one go gives you an interesting discount of 1% or 2%. Let's say you and your partner's yearly premium is €3,000 euro (€ 125 per month each). Then paying per year could result in a €60 discount for the both of you.
And there is another advantage. Because you are paying the money up front, the money won't be subject to wealth taxes either.
7 Make the most of  promotions and discounts
Many insurance companies offer special promotions and discounts. It is good to be aware of them, especially when the price difference between providers is low.
Zorgwijzer found these insurers to have the best promotions for 2021:
Ditzo and De Amersfoortse: 4 months a.s.r. Vitality for free
With a.s.r. Vitality you can save points by living health and exercising. The points can be traded for cash back on your supplemental insurance and on bol.com gift cards. Your benefit could reach €100 per year or more, depending on personal circumstances.
Hema: 10% discount card
If you end up with a Hema health insurance next year you will get a free discount card that gives you a 10% discount on most Hema products. That could be extremely useful if you are a Hema fan.
Zilveren Kruis & ZieZo: Silver discount
All Zilveren Kruis and ZieZo customers get up to 30% discount on various products and services, such as
Bedding and mattresses from Allergy Care
Specsavers glasses or lenses
Laser eye surgery at Bergman Clinics
Many insurance companies also offer free dental accident insurance offering coverage up to €10,000. Be sure to compare all deals online.
Thank you for donating to DutchNews.nl.
We could not provide the Dutch News service, and keep it free of charge, without the generous support of our readers. Your donations allow us to report on issues you tell us matter, and provide you with a summary of the most important Dutch news each day.
Make a donation