From castles to ballet in your sitting room: 14 great things to do in December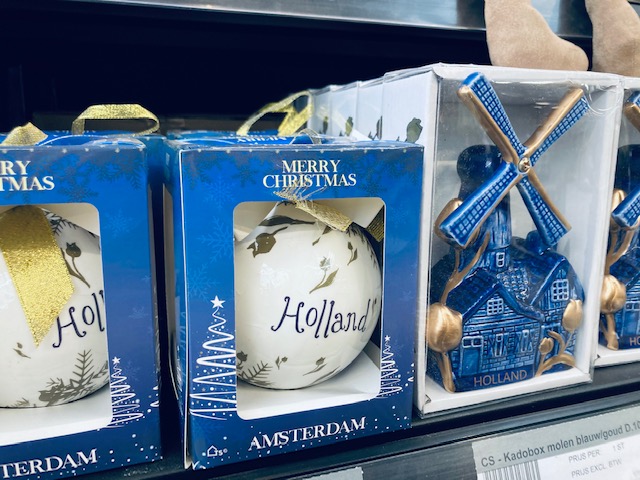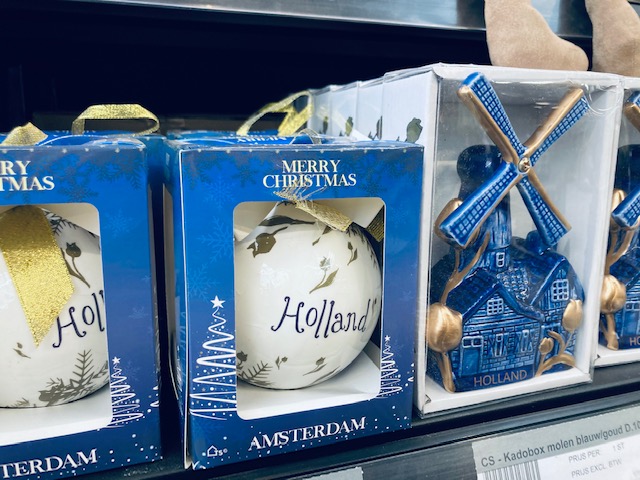 There are plenty of Christmassy things to see and do this month, despite coronavirus. Here's a list of suggestions.
Listen in on an online relationship talk
You could be forgiven for thinking that The Churchill Complex is what has been ailing Boris Johnson but it is, in fact, the title of Dutch historian Ian Buruma's new book. The John Adams Institute has invited him to give a talk about the Special Relationship which sprung up between America and Great Britain after the war and what is left of it. Spoiler: not much. The talk, in English, is online so anyone can have a listen. December 1. Website
Take in a Dutch film
Dutch films take centre stage at  27 cinemas across the country in a series called Kijk Ons (Look at us). The first film, based on a book by Flemish author Griet Op de Beeck, is Kom Hier Dat Ik U Kus (Come here so I can kiss you) directed by Niels van Koevorden and Sabine Lubbe Bakker. It's the story of a small child who forgets her own needs to keep the family together and repeats the pattern in her adult life. From December 4. Website
Call Sinterklaas
The Catharijneconvent in Utrecht is usually Sinterklaas' temporary home when he comes on his annual visit and the place where he meets his fans. This year, children aged between three and seven can give him a ring on 030-3071028 and hear all sorts of weird and wonderful things, such as why we are all eating chocolate money on his birthday (and long before that, let's be honest).  Until December 5. Website
Enjoy ballet classics live
Back to Classic, a programme of classical ballet favourites such as Le Corsaire, Swan Lake and Paquita, has extended its run to include three live stream performances in December. Performed by a different Opera Ballet cast each time, you can enjoy this live event for €12.50  from the safety of your living room. December 4, 9, and 12. Website
Watch paint dry with Bob Ross
Those who think Bob Ross's paintings are just a load of Van Dyke brown may have a point but he has definitely become an icon of ironic art. Museum for modern realism MORE in Gorssel (Gelderland) has gathered together 40 paintings by Ross, each done in the space of 26 minutes, or the duration of an episode of his hugely successful series The Joy of Painting. Prepare for lots of firs, mountains, brooks and more firs. Happy Painting is on until April 11. Website
Have a bit of duck for Christmas
The Badhuis Theatre in Amsterdam is presenting a mix of their Christmas show The Duck followed by all the trimmings in the shape of comedy sketches and music satire. December 11 and 12 . Also at the Badhuis, Alex Baggett plays John Brown's body, a tragicomic indictment of slavery in the United States and how black lives did not matter then and now. December 18.  Website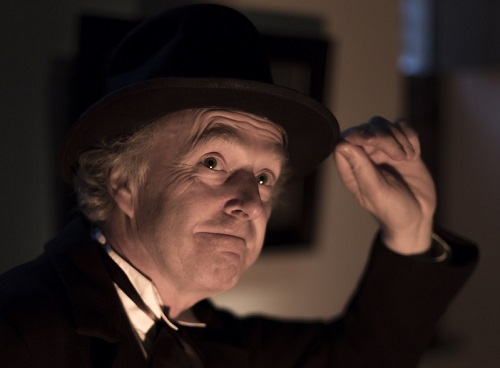 Shed a tear for Tiny Tim
The English Theatre is forging bravely ahead with Dickens' A Christmas Carol' at the Muiderslot, Leiden and The Hague. Ashley Ramsden has come back for the 15th year in succession to tell the story of miserly old Scrooge and his transformation into a genial and generous uncle. The Plum Pudding Singers a capella singing ensemble will be on hand to render some jolly Christmas carols. So 'Happy Christmas to us all; God bless us every one!' December 15- 20. Website
Come to the castle for Christmas
The Covid Grinch is not stealing all Christmas cheer this year: Slot Loevestein near Zaltbommel has reopened its doors to visitors who will be regaled with tales of knights in armour and Hugo de Groot and his book chest. There's candle light, hot cocoa for the children and glühwein for mum and dad. It may even snow. From December 19 to January 3. Website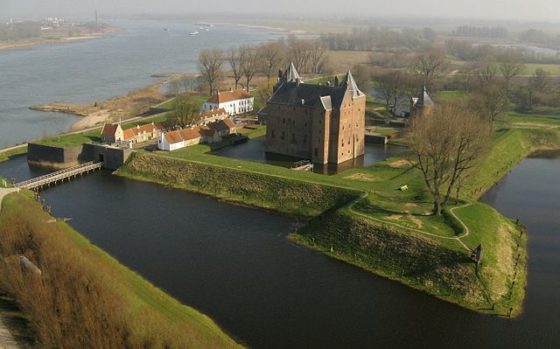 Look at the pretty pictures
Why can't it just be pretty? the Frans Hals Museum in Haarlem asks somewhat plaintively. Why does it always have to be experimental and innovative and just plain difficult? Pretty pictures it is at the museum, of cats and things, by Haarlem impressionist and realist painters Kees Verwey, Jacobus van Looy, Otto B. de Kat, Coba Ritsema  and Jaap Ploos van Amstel. Mag het ook mooi zijn? is on until January 10. Website
Pick a performance
If it's experimental and innovative you're after look no further than the Stedelijk Museum in Amsterdam. It is presenting a retrospective of the Amsterdam-based performance and body artist Frank Uwe Laysiepen (1943–2020) or Ulay. Ulay was one the first to use polaroid photography and use his body as a means to express his views on issues like gender identity.
His collaboration with Marina Abramović made for new heights of confrontational body art. Standing close together in a museum doorway while naked forcing visitors to wriggle their embarassed or amused way in is just one of the performances in which the two artists showed their physical courage in the service of art. There are free introductory lectures from December 5. Ulay was here is on until April 18. Website
Prepare for the Elfstedentocht
Skating rinks have been given the go ahead to open again, a great opportunity for children and adults to be active in the open air during the Christmas break (which may be longer than usual).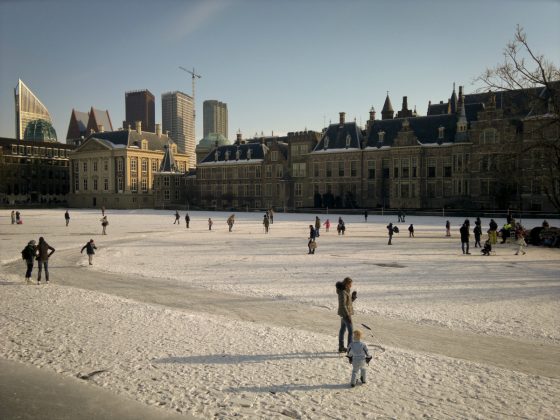 There are skating lessons at the Jaap Edenbaan in Amsterdam and the Uithof in The Hague, curling classes at Rotterdam skating rink and unorganised messing about and falling on your bum at all three. Make sure you reserve your slot online. If you are more comfortable on solid ground but still want to be outdoors, try one of Staatsbosbeheer's Christmas walks. Website
Come to Figaro's wedding
The premiere of  Le Nozze di Figaro which, at the last minute, could not go ahead in the theatre can now be seen online. It will cost you just €2.95 to enjoy Mozart's comic opera about upstairs downstairs shenanigans, disguises and intrigue. The performance will remain online for the whole of the month of December. Website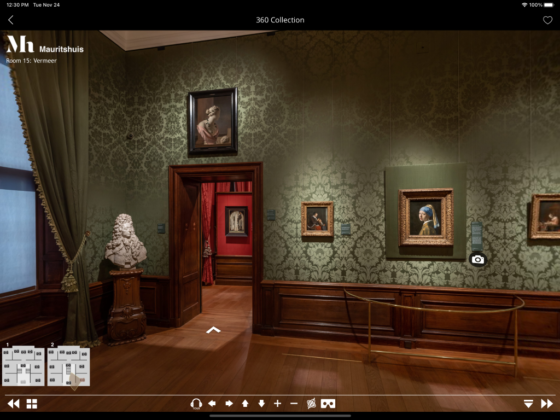 Zoom in on your favourite painting
The Mauritshuis in The Hague has just earned itself the title of 'first gigapixel museum in the world'. It is putting its entire collection online, with high resolution photographs showing every tiny detail. More paintings will be added in the coming months. Website
See 2020 out with a sparkle, not a bang
The last agenda of the year usually ends with a list of public firework displays but unfortunately not this year (and we think carbidschieten is not as fun to watch). Not all is lost because Rotterdam has opted for a 'spectacle of light' to the tones of the Rotterdam Philharmonic Orchestra which can be enjoyed online.
The orchestra is also playing all nine symphonies of Beethoven this month for viewers and listeners at home as a prelude to the Grand Finale on New Year's Eve –
Beethoven's Ninth, played by the full orchestra with chorus and soloists. All nine symphonies can be watched and heard free of charge on the orchestra's website.
Amsterdam is having an organised online countdown from the Museumplein but is keeping the entertainment under wraps. Other cities may follow suit. And you can, of course, get your sterretjes out and make your own safe display. Happy 2021 everyone.
Thank you for donating to DutchNews.nl.
We could not provide the Dutch News service, and keep it free of charge, without the generous support of our readers. Your donations allow us to report on issues you tell us matter, and provide you with a summary of the most important Dutch news each day.
Make a donation