'By chance, I ended up in one of the most advanced and safest countries in the world'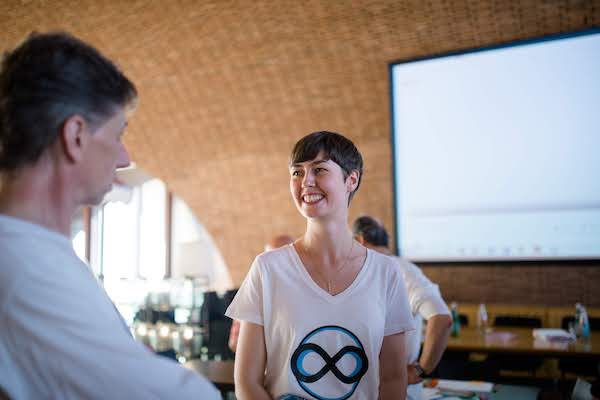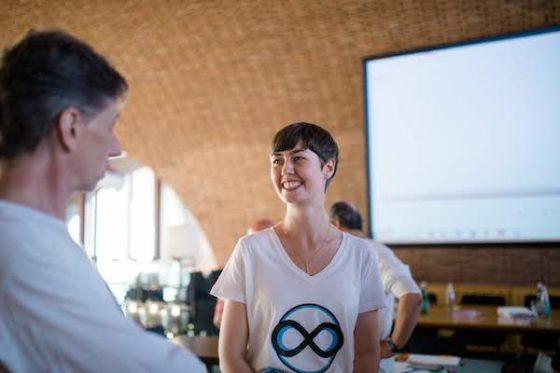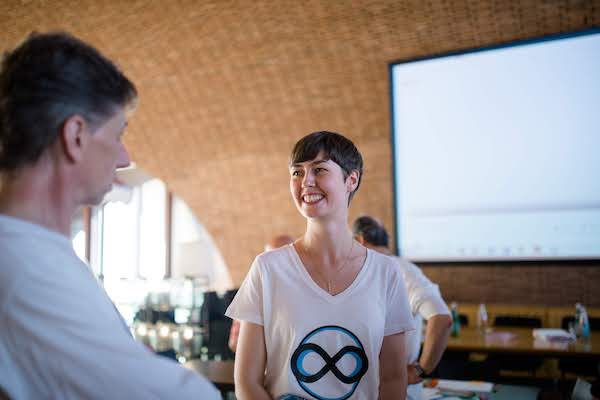 Julia Skupchenko grew up in Russia and first came to the Netherlands to work for Shell. She now manages a non-profit, enjoys performing live music, and would like to one day meet queen Maxima.
How did you end up in the Netherlands?
Eight years ago, at an international conference in Norway where I was presenting my master's research on oil and gas development in the Arctic, I was scouted by Shell to work on communications and third-party advocacy for their Arctic campaign. That was the start of my life in the Netherlands. Originally, I come from the Arctic region of Russia in the Komi Republic.
How do you describe yourself – an expat, lovepat, immigrant, international?
I think of myself as an entrepreneur, actually. I think it's difficult to live in the Netherlands and not become one. Of course, that term goes beyond geographical borders. In many places, when you meet people, they usually do a 9 to 5 job. Here in the Netherlands, every other person I meet is an entrepreneur. After a while, you think to yourself 'why is that and why am I still working a 9 to 5? They seem so much happier.'
How long do you plan to stay?
I came to the Netherlands right after my university graduation. I was only 22 at the time. Here I got my first job, learnt the ways of the working life, started my business, and built my network. Back when I arrived here, I knew very little about the Netherlands. But by chance, I ended up in one of the best, most advanced, and safest countries in the world. Now why would I want to leave?
Do you speak Dutch?
Yes, I do. Technically at B2 level, but I don't have much chance to practice it, especially now with the lockdowns and social distancing. For two years I studied Dutch at the ROC Mondriaan college.
Initially, when I was working at Shell in The Hague, there was not much need to learn Dutch as everything was done in English. But once I became an entrepreneur and lived a couple of years in Groningen, I realised that if I was serious about staying in the country I needed to speak Dutch. The language is the mirror to the culture. It is the only way to really understand it.
What's your favourite Dutch thing?
The spirit of entrepreneurship. I was always hoping I'd have my own business one day. Somewhere else I might not have dared to. But here in the Netherlands, the government made it so easy to start and be a ZZP, or self-employed. The registration, changes, and tax submissions are all done digitally. The whole system is incredibly efficient and simple. Most of the helping materials and even official portals are both in Dutch and English. Compared to what I know of other countries, it is as if we are in a sci-fi movie about the far, far future.
But it is not just that, it is the spirit Dutch people have of finding opportunities, creating collaborations, and cherishing hands-on practical experience over academic knowledge. To be an entrepreneur, it's very important to live in a society where it's supported and encouraged.
How Dutch have you become?
I have noticed that Dutch people don't stay long in one city. So me too, I have lived in The Hague, Groningen, then again The Hague, and now Amsterdam. I am very direct. I enjoy the Prinsjesdag festivities and waving back at the royal family. I like Sinterklaas time because you can get pepernoten everywhere. I like to watch movies in Dutch and recognise the places where they were filmed. The lockdown this year did not allow me to go to the Keukenhof tulip garden. But when I have a chance, I really enjoy it, both the garden and cycling in the tulip fields.
Which three Dutch people (dead or alive) would you most like to meet?
Queen Maxima. I saw her once when she was visiting our language school and I would love to meet her. All the students who were in the building that day were informed that she would be passing by in the lobby. We all gathered there, and it was the closest I've ever gotten to royalty. She's a fascinating figure with a very interesting story and who wouldn't want to meet a real queen?
Prince Constantijn. He is a big supporter of entrepreneurship and innovation and is also the youngest son of former queen Beatrix. He was one of the initiators of Startup Fest Europe, a five-day festival of events throughout the Netherlands. Also, together with Princess Laurentien, he set up the Number 5 Foundation, a charity which is working on innovatory initiatives to address a range of social issues.
John de Mol. I admire how The Voice became a worldwide project and is loved in every country where it is shown. I'm a singer and I play piano so, naturally, I have an interest in shows like The Voice. I would like to ask him how he came up with such a captivating concept.
What's your top tourist tip?
For many people who are new to the Netherlands and The Hague, the real discovery is Scheveningen. I used to live there, and it was such a joy to go to the beach every morning. Not to swim, of course, but to look at it and feel the seaside atmosphere. I used to tell all my friends about the little niceties of Scheveningen like my favourite chocolaterie, my favourite beach bar, and the best place to see the sunset from.
There is another favourite spot of mine, still in The Hague but a bit more into downtown. It is a jazz bar named Murphy's Law. It's tiny but very cosy. It has a wonderful atmosphere, great jazz music, and the people who run it are very friendly. Back when I just moved to The Hague, they used to let me perform there on Mondays before the main band went on. When you are new in the country and are yet to find friends that support means a lot.
Tell us something surprising you've found out about the Netherlands.
If you have the energy and entrepreneurial spirit, any idea can come true in the Netherlands. I have been an entrepreneur for five years now and, until the pandemic, my business was going well. But with the lockdown, my clients had cancelled, and I had to decide what to do next. Maybe if I lived somewhere else, I would have called it a day and looked for a job. But in Amsterdam, the entrepreneurial capital of Europe, there are always opportunities in the air.
So that's how in May 2020 I started Lockdown Economy, a non-profit initiative to help small business owners and self-employed professionals overcome the challenges of the COVID-19 pandemic. It is only possible here, that from an idea and a laptop, it grew to a team of 20 volunteers, helped over 8,000 entrepreneurs worldwide, and got recognised by the United Nations as Acceleration Action for SDGs. Last week, our team got the Gold award in the category 'Hero of the Year: Helping others during COVID-19'.
If you had just 24 hours left in the Netherlands, what would you do?
I would go to Scheveningen, have the best chocolate cake for breakfast on the Keizerstraat, have a nice walk along that endless beachline, have a high-tea at the Kurhaus, walk on the pier, have dinner at Fat Mermaid, and enjoy the live music at Crazy Pianos.
You can find out more about Lockdown Economy via this link.
Julia Skupchenko was talking to Brandon Hartley
Thank you for donating to DutchNews.nl.
We could not provide the Dutch News service, and keep it free of charge, without the generous support of our readers. Your donations allow us to report on issues you tell us matter, and provide you with a summary of the most important Dutch news each day.
Make a donation