Yes, children do spread the coronavirus. Here's how I know.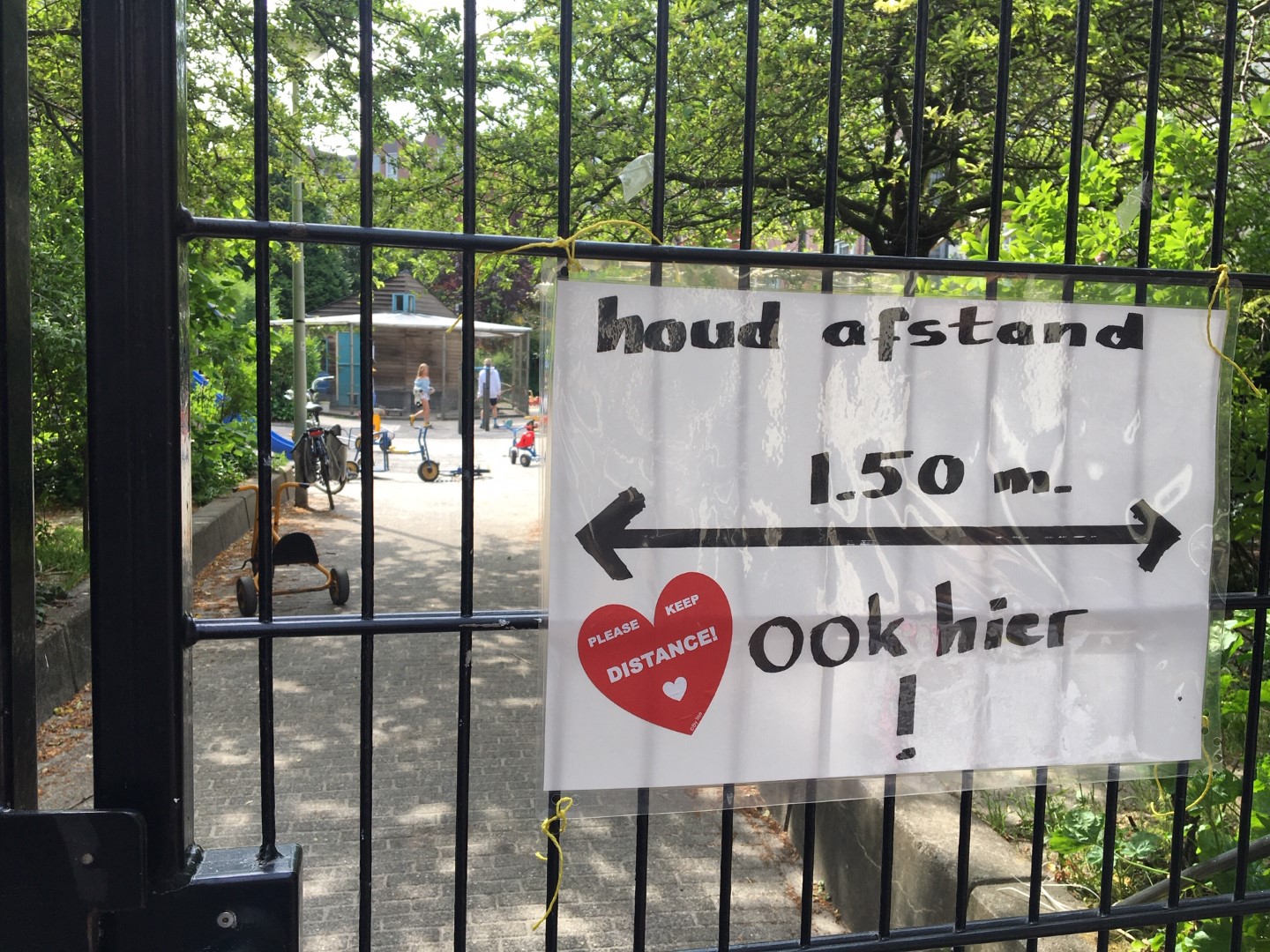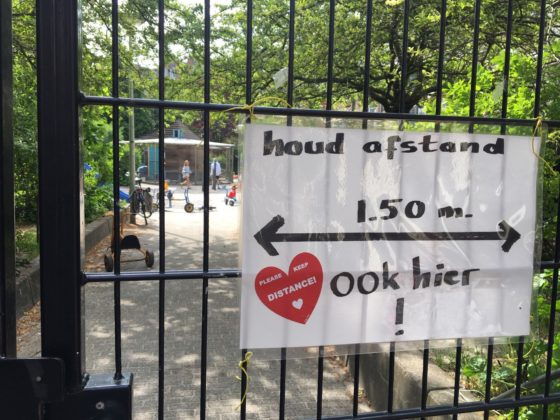 The official line is that children are unlikely to spread the coronavirus and schools must stay open. But stories are emerging that may suggest otherwise. Deborah Nicholls-Lee shares her experience.
When my daughter's primary school in Amsterdam emailed to say that her Group 5 teacher had Covid, I felt slightly uneasy. Coronavirus was something you heard about on the news, but now it had broken through the school gates and was creeping into the classroom. Still, the teacher was at home, she felt fine, and the children were safe. I thought no more about it.
The following Tuesday, my husband and I receive another email from the school. A pupil in the class had tested positive for coronavirus.
Nevertheless, the next day, most children queue up for class as usual. Afterwards, some head off to hockey practice and others arrange afternoon playdates. Children are unlikely to infect others, we are told. That afternoon, a second child in the class tests positive.
No substitute teacher can be found for the class for the rest of the week. All the children work from home, averting any debate about whether the class should stay open.
Testing
When a third child reports a positive result on Thursday, I try to book a test for my eight-year-old, who has developed a cough. There's no need to test under 10s with colds, the local health board (GGD) tells me, as they don't tend to catch or spread the virus. I mention that three children and the teacher have coronavirus, but they stick to the party line.
I'm perplexed. The children who had tested positive also had the mildest of symptoms: a runny nose, a light cold or a headache. How had they then managed to get tests? With a little exaggeration, one mother confided.
Armed with this advice, I secure a test for my daughter. It's not her first and she knows what's coming. When the throat scrape is over, she holds her hands over her nose and starts shaking her head. It's terrible to watch. I remind her of the sweets I'd promised her after the test and the hands slowly descend; the health care worker probes the cotton swab deep into her nasal cavity and then it's all over.
The next day, the GGD telephone as part of their contact tracing. Are my daughter's test results in? Yes: she tested negative. 'You sound relieved,' the voice at the end of the phone says. A minute later, they call back. 'Sorry – that was the test she did in August.' I'm back to biting my nails.
Outbreak
For the remainder of the week, my heart quickens with each notification on the class app, as – ding, ding, ding – more kids join the coronavirus club. I keep a tally on the back of an envelope. By Sunday, we are up to 10 cases in the class and the tentacles are reaching ever further: brothers, sisters and parents were starting to get it and it had spread to my other child's class.
As the virus slipped phantom-like through the community, there was no understanding its gameplay. There were whole families with Covid, families who had been spared, and families where it was half and half.
Rumours circulated that a shared beaker by the classroom sink had played a role, and there was speculation that the teacher might be a so-called 'superspreader'. Some parents reminisced about a time when the only outbreak we had to contend with was head lice.
On Monday, the school remains open, but our class of 27 − and their siblings − stay home. I spend the whole day cancelling appointments and wrenching the children off YouTube. Suddenly, there's tapping on our window. Two heroic parents have piled the children's workbooks into a cargo bike and are delivering them door to door.
My daughter was, I believe, the eleventh child to test positive. We were locked down with her, caged in the lion's den. The virus had finally come knocking and I felt my chest tighten with anxiety.
I of course mistook this shortness of breath for corona, but I had no further symptoms and the rest of the household tested negative – twice in the case of my husband, who was convinced he had Covid, but had somehow managed to get a different flu that week.
As for my youngest, we sidestepped around her and aired the rooms until the chill gave us goosebumps. She, meanwhile, did dance routines and practised handstands in derision of her diagnosis.
Support
People were very kind during our quarantine. Our risk-averse neighbour upstairs literally threw a loaf of bread at us, and a few days later sent his children down in face masks with a plate of homemade cookies. We received a bouquet of flowers, stickers for the children, and one afternoon, some cakes and a bottle of wine appeared on the doorstep with a scribbled note from 'Piet'.
The GGD emailed us information booklets in English all about the virus and coping with lockdown, and they rang numerous times to check in on us and confirm the isolation period. At the end of the week, they livestreamed a question and answer session for parents and teachers at the school.
When the class Covid count had ratcheted up to 16, and 11 days had been spent at home, our children were welcomed back to school. My husband and I have another week's isolation to do, but are granted the freedom to mask up and do the school run – a chore which now feels like a prison break.
A couple of days later, I check my daughters' hair for lice. Children pass things on to each other easily, after all.
Thank you for donating to DutchNews.nl.
We could not provide the Dutch News service, and keep it free of charge, without the generous support of our readers. Your donations allow us to report on issues you tell us matter, and provide you with a summary of the most important Dutch news each day.
Make a donation