'The show must go on!' English language performance groups raise alarm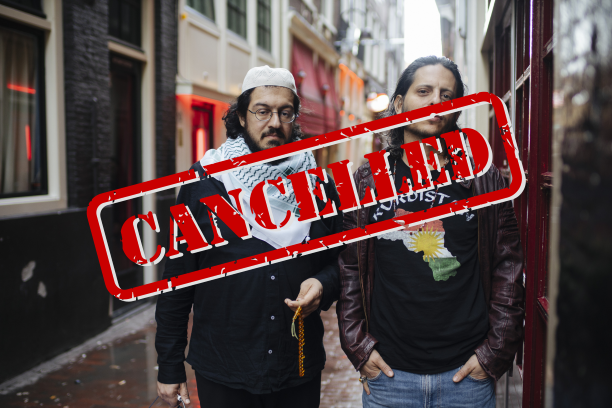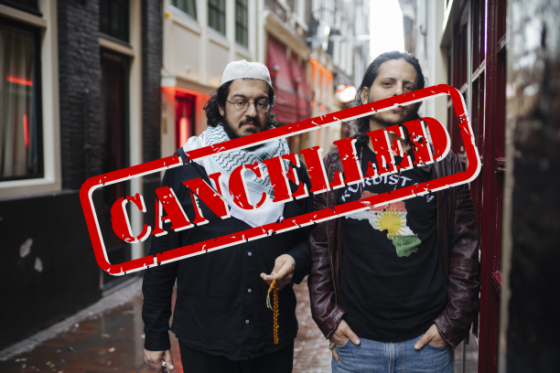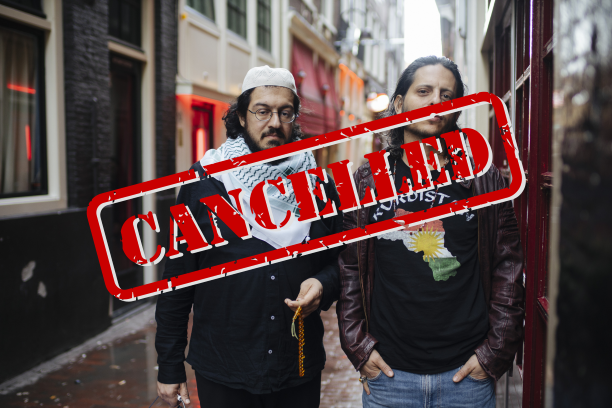 English language theatres and performance groups have raised the alarm that their continued existence could be under threat because of coronavirus restrictions.
Following an announcement by the Dutch government that cultural institutions in general would be receiving extra support, many of these groups have told DutchNews.nl they do not know whether they will be eligible for technical reasons and because they are not always considered part of the mainstream arts world.
However these organisations, which put on theatre, comedy and events for international audiences in the English language, are campaigning hard for extra support from public and private sources – and are determined that 'the show must go on'.
STET, The English Theatre, based in The Hague does have a municipal subsidy and has qualified for the city's extra corona fund, but was excluded from national aid packages because its fixed costs such as rent are not high enough.
'Financially it is tough because everything is so very uncertain,' said a spokeswoman, who added that luckily no shows were scheduled during the current two-week shutdown.
'We sometimes feel rather down having had to cancel, reschedule and cancel again. But the team has proved to be very resilient in adversity. Every time something fell flat, we found ways to create new openings and have not given up. There is such a need for theatre particularly now so we feel that we cannot let down our audiences nor our performers. Literally, the show must go on!'
The theatre raised extra funding from private foundations to cover its costs this year and has several funding applications outstanding, but it has been suffering financially due to restrictions of 100 people on its outside open-air shows and 30 indoors earlier this year.
Even when doing two shows a night, total income is far lower than usual, and the group is committed to paying its performers fairly for more work if they go on stage twice. Another ongoing challenge is the inability to receive international performers and companies due to quarantine rules.
Profile
Smaller groups are trying to raise their profile in order to win desperately needed support. The Orange Theatre Company, a young Amsterdam-based English language group, raised money itself to cover a €6,000 loss in seating capacity for its 2020 show, The Last Five Years, but this has now been postponed again to 2021.
'The challenge with this kind of [government] funding is that it's geared towards the big, established institutions,' said directors Sairah Erens and Elyse O'Shaughnessey. 'But hopefully something will trickle over for the smaller, up and coming theatre groups like OTC. Our most likely ally has been, thus far, het AFK (the arts fund of the council of Amsterdam).'
Meanwhile, they said, the theatre has spent the past seven months livestreaming performances, launching free online acting classes for kids and a youth theatre, fundraising and producing a short film.
No joke
Some companies which have never had public support have had to reach out for funds for the first time. Boom Chicaco, the comedy club and performing arts theatre in Amsterdam which has been putting on shows to packed houses for 27 years, is in conversations to receive as much support as possible.
'We had never had subsidies before but now of course we are in the category of culture, theatre and horeca [bars and restaurants] and have been applying for support,' chief executive Saskia Maas told DutchNews.nl.
'We are closed right now for two weeks and performing for 30 people we cannot make work financially, although we do want our actors to be able to work and perform. Our only focus is to make it through.'
She added, however, that even though comedy needs audience interaction, the company has been surprised to find that smaller audiences are just as enthusiastic, while they have been busy with other projects such as creating a Covid pub quiz for one company, doing digital workshops and staying optimistic.
Plea
The picture is bleaker for Mike's Badhuistheater, a 100-seat theatre for amateur dramatics and community initiatives in Amsterdam, which has seen an 80% fall in ticket sales that normally make up almost all of its funds.
'Ninety-five percent of the art budgets go to the big venues,' said artistic director Mike Manicardi. 'The dilemma for the good English-speaking amateur companies in Amsterdam is that the rent prices of the theatres are too high so, with only 30 seats to sell, they will all lose money.'
At the start of next month, he will be making an urgent plea to Amsterdam council for more funds, with a petition arguing that smaller institutions like his may easily be overlooked – especially if they rely on ticket sales rather than subsidies. He points out that there are a huge number of English language speakers in the city, from all kinds of origins, who access such cultural pressure valves.
'The people running theatres are almost religious in their care for their public,' he added. 'We are normally open 365 days a year, day in, day out. Theatres have a social function too.'
2021
In the current partial lockdown, the Queen's English Theatre Company in Amsterdam has had to move its current production of Alan Bennett's Talking Heads to March 17-21 2021 even though it had decided to go ahead at a loss at the CC Amstel.
Mark Winstanley, artistic director and actor, said that they had been struggling to get across the message that theatres have been able to open with limited numbers. 'We won't qualify for help under the SME scheme,' he told DutchNews.nl. 'Fortunately we have got [local] buurtbudget funding, but realising that confidence [for people] to return to the theatre will take time and we will need to spread this over 2021. We also think that it will be harder to get sponsorship if business sales are shrinking.'
All of these bodies are watching attentively for the national government to present more detailed plans on how to support cultural institutions large and small. Some could also be helped by a separate motion to Amsterdam city council urging it to reserve more money for (small) cultural outlets which have been hugely affected by the corona crisis, partly by deducting from Amsterdam&partners city promotional budgets for next year.
Meanwhile, the theatre makers and performers are determined to make sense of the current crisis through their art. 'This is also good comedy material,' says Saskia Maas of Boom Chicago, darkly. 'But I would rather make jokes about something else.'
Thank you for donating to DutchNews.nl.
We could not provide the Dutch News service, and keep it free of charge, without the generous support of our readers. Your donations allow us to report on issues you tell us matter, and provide you with a summary of the most important Dutch news each day.
Make a donation