'One thing that brings magic in my life is the time I spend in Limburg'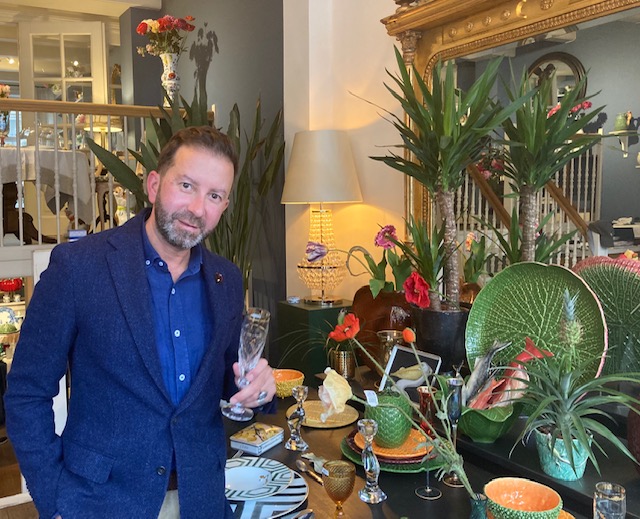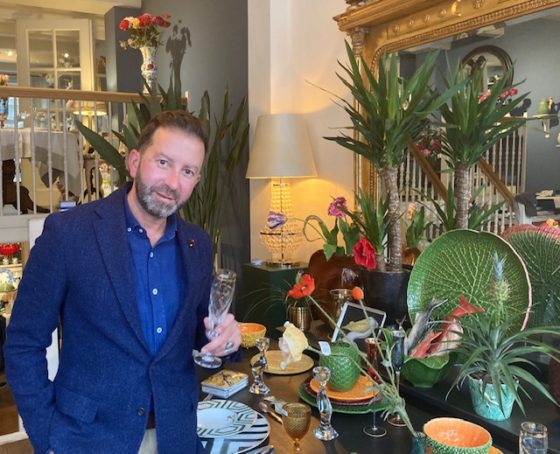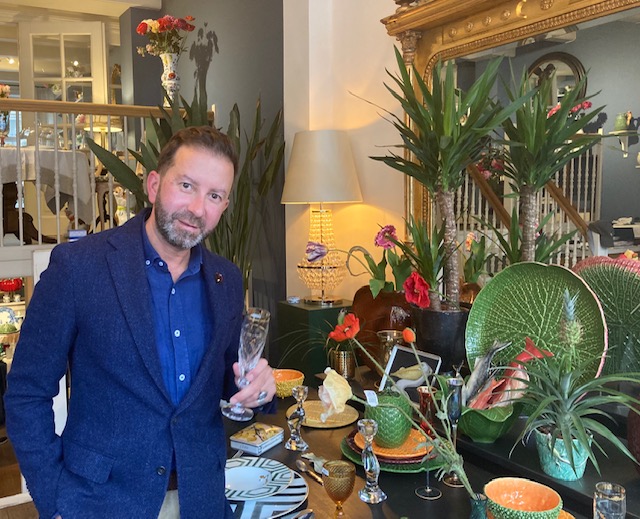 Miguel Angelo Rebello moved to the Netherlands from his native Portugal 11 years ago, to work for a French company which was building a power station in Lelystad. A keen cook, Miguel misses hot lunches and would like to meet queen Maxima, preferably in his shop in Amsterdam's Jordaan.
How did you end up in the Netherlands?
I was living in Lisbon and I wanted to do something different, outside Portugal, I wanted to experience something new. So I started looking around and I heard about a French company that was looking for a Portuguese person to work on a project here. I got the job and came here to work in finance on a project to build a power plant in Lelystad.
After that project was over they asked me to go on to another in South Africa but by that time I knew I was a little bit in love with the Netherlands, with the Jordaan [district in Amsterdam]. So I decided to stay.
Then came my birthday when I was planning to have a dinner with friends, but in the end I decided to have dinner on my own – which is something I like to do. And at a bar afterwards, I met my partner. I did not know then we were going to be partners but I knew I had met a very special person. He's Irish and has lived here for 27 years.
So I suppose you could say I came for work, and I stayed for love.
How do you describe yourself – an expat, lovepat, immigrant, international?
I understand these terms and why people use them, but I would call myself a European citizen. The world has to be organised at that level and I understand the labels but in the end we are all citizens of the world.
How long do you plan to stay?
I don't plan to go anywhere else. I am very happy here but I can't say I never think about it. My partner likes Portugal and my family very much, and he really enjoys being there. But I am so happy here. And of course, coronavirus has made it more complicated, you want to see your family and your friends. Sometimes I feel, I should be in Portugal. But you know, when it is pure love, time does not matter. You can see friends now or in a year's time and it will still be like you were together yesterday.

Do you speak Dutch?
My Dutch is not good. I understand words and I can speak a little and follow a conversation but I cannot join in. When I first came here, just for that temporary job, I decided to take the opportunity to learn another language and I bought some books, and was trying to learn… but my colleagues laughed at me because I did not know how to pronounce the words. French and Italian I spoke a lot in the past, with my first job, and I like to speak Spanish, and then of course my partner and I speak English. But I do still plan to learn by taking an intensive course.

What's your favourite Dutch thing?
I love the architecture, the old and the modern. I cycle to get from one place to another. But I love to walk around and look at it all. And even if I go down the same street all the time, I always find some detail that I had missed the week before.

How Dutch have you become?
I don't think I have become Dutch but I do feel I am home. And when I go to Portugal I feel more Dutch, because I don't tell stories anymore the way Portuguese people do, with all the details. And I have become defensive about the Netherlands too. I don't like it when people come into the shop and start complaining about the Dutch, I wonder 'what are you doing here. Why don't you go home?'. You take the good with the bad.

Which three Dutch people (dead or alive) would you most like to meet?
To be direct, I would like to meet queen Maxima, preferably in my shop. Having her here would be great marketing. But seriously, I would like to meet her because she is a beautiful, elegant lady and we could speak Spanish together. But more than that, she has impact, and I would like to know more about what more she can do for all of us.
I'd also like to meet the prime minister Mark Rutte because he too has a lot of impact on society. And my third choice, would be the previous mayor Eberhard van der Laan. I want to meet people I can learn things from. I'm not here to change the world, but I would like to have a better understanding of the people who actually do rule the world.
What's your top tourist tip?
One thing that brings magic in my life is the time I spend in Limburg. Limburg has so much to offer, the light, the landscapes, the people, the old villages. I need the movement of the city, and I need the contact with people you get in a city. But I am happy to have time to be quiet and Limburg is beautiful.

Tell us something surprising you've found out about the Netherlands
Some people might do it, I suppose, but in general, I've realised no one cooks for lunch. It was so strange. You get used to it, but at certain moments…
I'm always expecting someone to open a restaurant in which you can have lunch, a starter and a main course – a nice stew,  piece of fish. But no, it is always a sandwich.

If you had just 24 hours left in the Netherlands, what would you do?
If I think about all the things I would like to do, I would need another life here.  But if I have just 24 hours, I'd love to have a big dinner with some of my customers and a few friends. I love to cook, and we would all sit at a table together. That would be the social part.
But I also need time for myself. During the day, I would sit on my own, next to a canal with a coffee and breath in the city, and if I can smoke a cigarette without annoying anyone, then I would be enjoying my last day to the full.

Miguel's shop Mar decor specialises in elegant and quirky tableware and home decor, and is on the Westerstraat in Amsterdam.
Miguel was talking to Robin Pascoe
Thank you for donating to DutchNews.nl.
We could not provide the Dutch News service, and keep it free of charge, without the generous support of our readers. Your donations allow us to report on issues you tell us matter, and provide you with a summary of the most important Dutch news each day.
Make a donation