Leiden microscopic Star Trek spaceship could have a huge impact on health science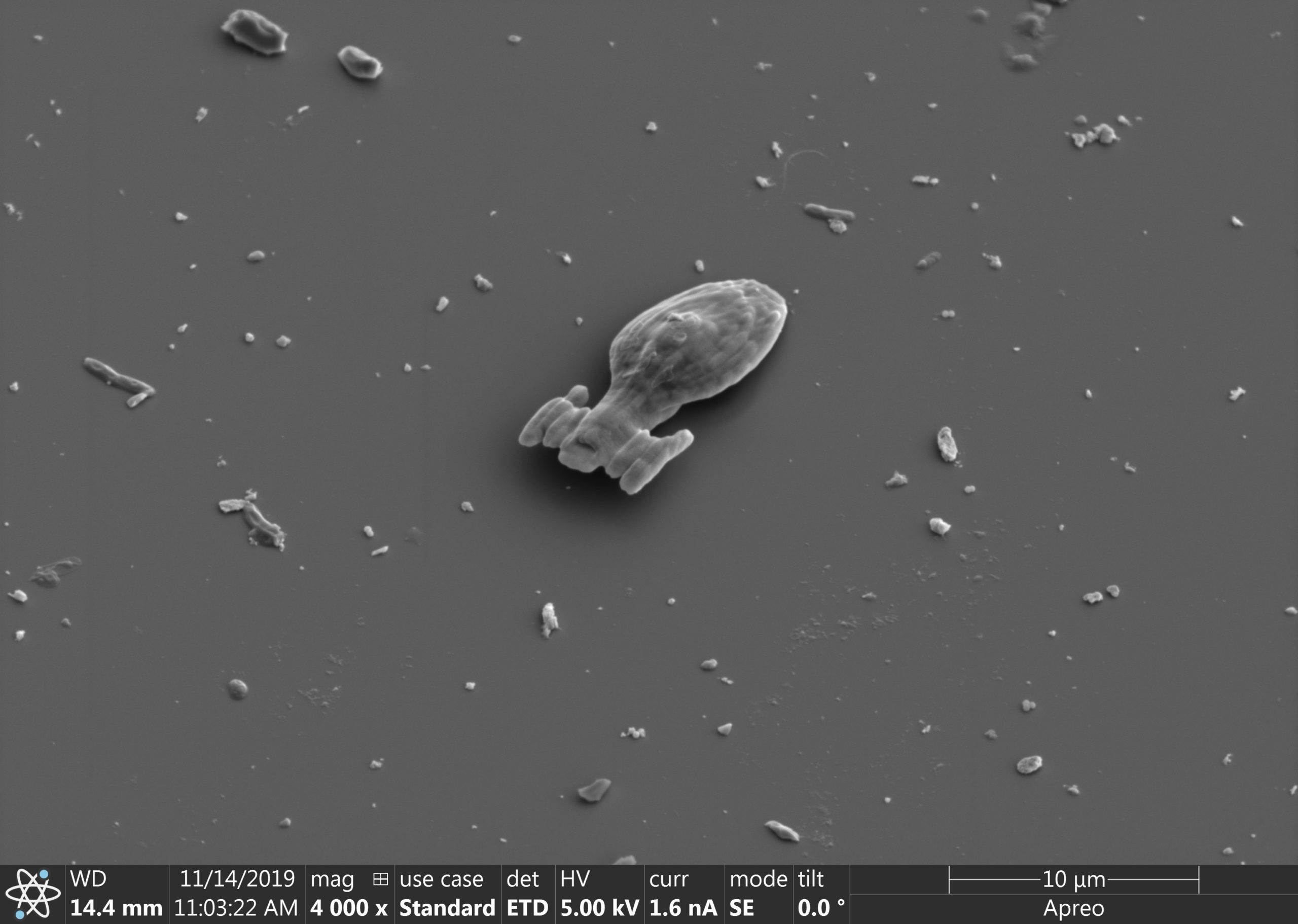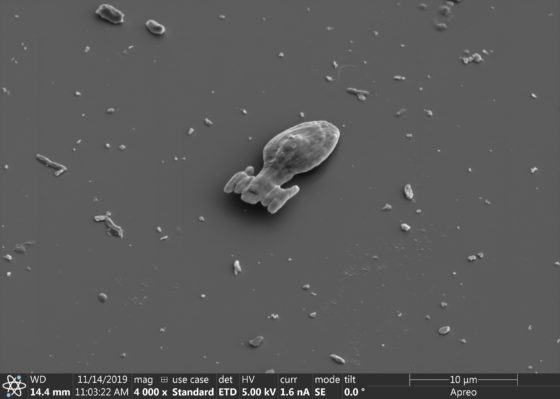 A group of researchers at Leiden University have been determined to boldly go where no researchers had quite gone before by using a cutting-edge 3D printer to make an incredibly tiny Star Trek ship.
The somewhat out-of-this-world project was part of a study led by Daniela Kraft to observe how shape impacts the motion and interactions of 'microswimmers', the results of which were recently published in the scientific journal Soft Matter.
Microswimmers are incredibly small objects that are capable of moving through liquid on their own by interacting with their surroundings and through various chemical reactions.
When Dr Kraft's team came to decide which designs to use, various ideas were considered. One of them was the USS Voyager, the intrepid-class starship featured on Star Trek: Voyager.
Suitability
'A lot of scientists are Star Trek fans, myself not included,' said Samia Ouhajji, one of the study's authors. 'We did consider printing the Enterprise. If I remember correctly, that was the first ship my former student Jonas suggested. However, in the end, we chose Voyager as a matter of convenience.'
The problem with the more iconic Starship Enterprise and its various incarnations is that their structures weren't suitable to be used in microswimmers. Dr Ouhajji and her colleagues were worried that they couldn't handle the amount of platinum required to make them 'swim'.
The more streamlined Voyager, helmed by Kathryn Janeway, Star Trek's first female captain, proved more practical. The researchers also used a few other designs including a boat that has since been declared the smallest one in the world.
'We have looked at several designs so far,' said co-author Rachel Doherty. 'The boat and Voyager were used to test the limits of our 3D printer and to show its capability to create complex structures and also because it's fun. We're also investigating more conventional and practical shapes, such as helixes, ellipsoids, and trimers.'
Practical?
The study is just one of the initial steps towards the development of self-propelled microswimmers that could one day be used by doctors to deliver life-saving drugs to specific parts of the body.
'They could also potentially be used for cargo delivery, environmental remediation, lab-on-a chip, and other micromachine applications,' Doherty said.
One the hurdles researchers currently face in using microswimmers in drug treatment is their size. The team at Leiden University had to make ones that were big enough to visualise and observe with optical microscopes. The Voyager was 15 micrometres (0.015 millimetres). While that's microscopic, it's still too big for medical purposes.
Logical
They'll also need to eventually determine the most logical design, and it's unlikely to be one based on a fictional spaceship. Despite these complications, resistance to this gradually emerging technology could prove futile, as the Borg Queen from Star Trek might put it.
'It is difficult to predict when doctors could actually use self-propelled microswimmers, but I hope to see the first drug delivery microrobots in the next decade,' Dr. Ouhajji said.
From here, researchers involved with the study will continue working with microswimmers. Dr Kraft recently received a VIDI grant of €800,000 to investigate how their shape and flexibility influences their motion. Dr Ouhajji will be turning her attention to 3D printed trimers that theoretically can move around autonomously in certain liquids.
Thank you for donating to DutchNews.nl.
We could not provide the Dutch News service, and keep it free of charge, without the generous support of our readers. Your donations allow us to report on issues you tell us matter, and provide you with a summary of the most important Dutch news each day.
Make a donation