Full steam ahead: Utrecht train depot is now a hotbed of sustainability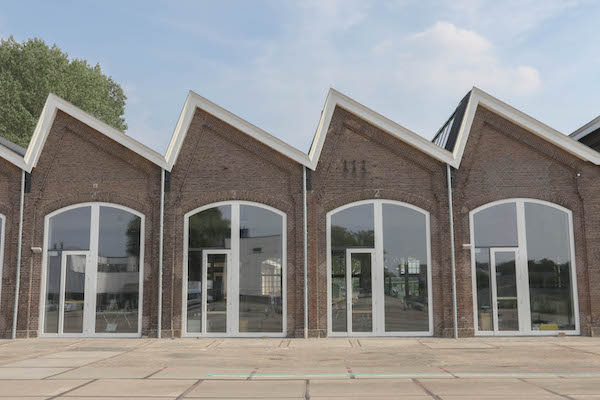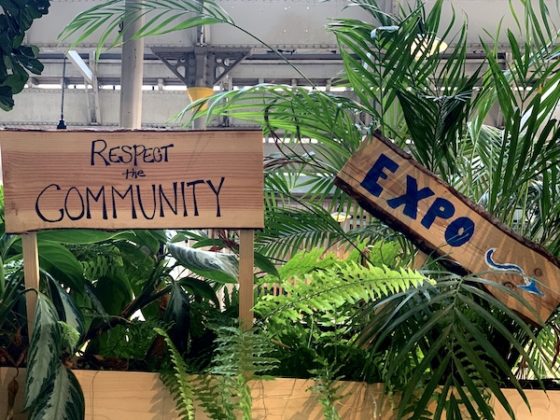 Recycling old buildings and industrial heritage, and giving them new life, is a key part of efforts in the Netherlands to make the most of the available space. A former train repair workshop in Utrecht is home to 25 companies focused, appropriately enough, on sustainability.
The Utrecht Community (UCo), as the project is known, is home to some 25 companies that employ close to 200 people, all focused on sustainability. Advisors and lawyers specialised in biodiversity, renewable energy, and waste management sit next to architects and product designers. The diversity reflects the community's ambition to establish itself as a national sustainability hub
'The idea is that if anybody has a question about sustainability, they can get an answer in UCo,' says Jeroen van der Vlist, one of UCo's board members.
The spectrum of companies based in UCo is huge. BLIX Consultancy works towards expanding the wind and solar energy sectors. Their worldwide projects include assisting the state of New York in transitioning towards wind energy, a course on offshore wind farm development in Japan, and, closer to home, boosting the a project to develop 19 wind turbines in the province of Zuid-Holland.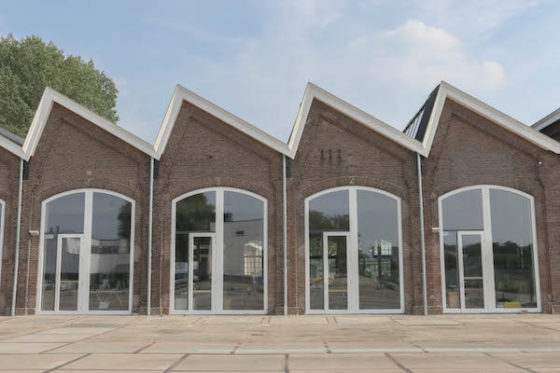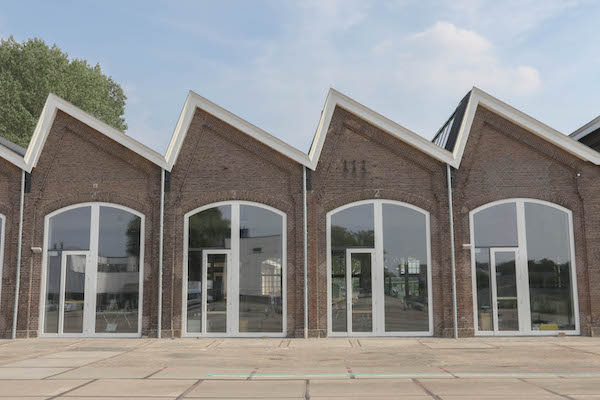 ReBottled, is more of a traditional recycling firm, upcycling wine bottles into elegant products. So far, the company collected 79,328 bottles and transformed them into glasses, lamps, or candles. Both socially and environmentally sustainable, ReBottled also offers work to people who find it difficult to function in a regular working environment.
The complex is also home to the Recycling Netwerk which campaigns for better recycling facilities and is behind the Statiegeld Alliantie, which pushed for change in Dutch and Belgian recycling regulations. In 2021, both countries will introduce a deposit on small plastic bottles.
Culture, with its social and cultural importance, is an integral part of sustainability, too. The Missing Link provides advice  about making the most of heritage and archaeological sites.
The centre itself is the brainchild of Except Integrated Sustainability, a consultancy and design agency. Its past projects include a design for a food system that entirely runs on salt water and solar energy in the Saudi Arabian desert and a roadmap for the sustainable transformation of an IKEA catalogue.
'We wanted to visualise our ambitions in the office space,' says Except's director Tom Bosschaert. The result is an energy-efficient building that, once the planned rooftop solar panels have been installed, will be the world's first energy-neutral listed heritage office.
Bosschaert came across the space while searching for a location to scale up his initial undertaking, a Rotterdam community of entrepreneurs.
Transforming the former railway repair shop was made possible by an unusual, win-win business deal. Except offered to pay four times the rent the owner had asked for,  on the condition that the owner supported and executed the renovation.
For people and the planet 
The most sustainable products are said to be those which have already been produced, and UCo's architects took the motto seriously. Much of the interior was put together using materials gathered during renovation of the space itself – old industrial shelving was turned into a staircase, for example. The walls of the phone booths came from buildings on the demolition list.
Except's architects focused on making sure Uco was a comfortable and healthy place to work, which involved letting in as much natural light in as possible, planting many air-filtering plants, and avoiding using toxic materials in the reconstruction. The space also hosts a garden and a beehive.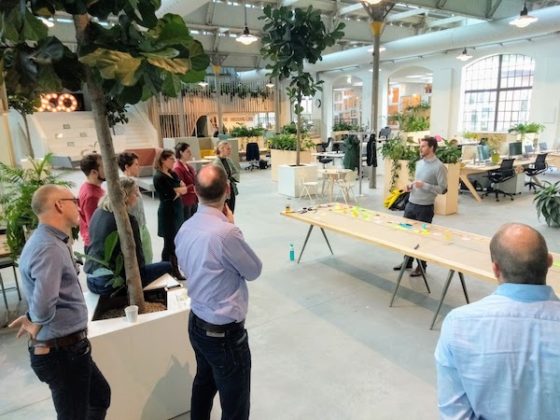 The architects' efforts show. 'People love to come and work here. Even customers or business partners often ask us if they can work here for a while. It relaxes and inspires them,' says Bosschaert.
'As an architect, my main job is looking for space-related solutions. My head is very busy,' says Sonja Muller from Blauw Architecten. 'Working in a green space with a lot of daylight, seeing and hearing my colleagues helps clear my mind. Maybe this is because the UCo space is a bit like our natural environment?''
Since the opening in 2017, UCo's income has come from community member fees, renting conference rooms to non-UCo members, and community based consultancy work.
Eyes on one goal 
Building a community and network is a key part of the concept. 'When you build a community, you have some design choices to make,' points out Van der Vlist. With almost no walls, only cupboards with air-filtering plants on top separate the companies.
'You don't have to knock on people's doors to share an idea,' he says. The lack of commercial identities is deliberate, emphasising the feeling of togetherness.
'To have the most significant impact,' says Bosschaert, 'we need to work together: disciplines, ages, levels of experience, humanities, and sciences.'
Thank you for donating to DutchNews.nl.
We could not provide the Dutch News service, and keep it free of charge, without the generous support of our readers. Your donations allow us to report on issues you tell us matter, and provide you with a summary of the most important Dutch news each day.
Make a donation