'Fresh flowers are so available and so cheap, you can have them all the time'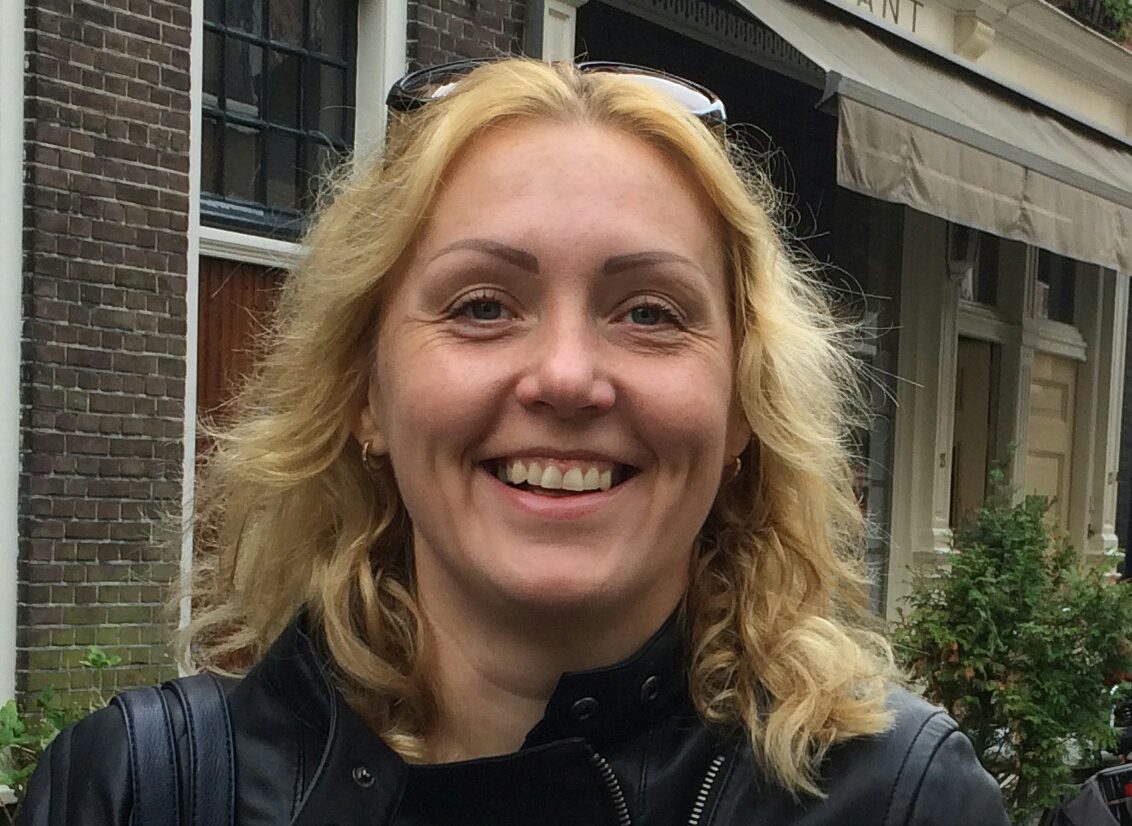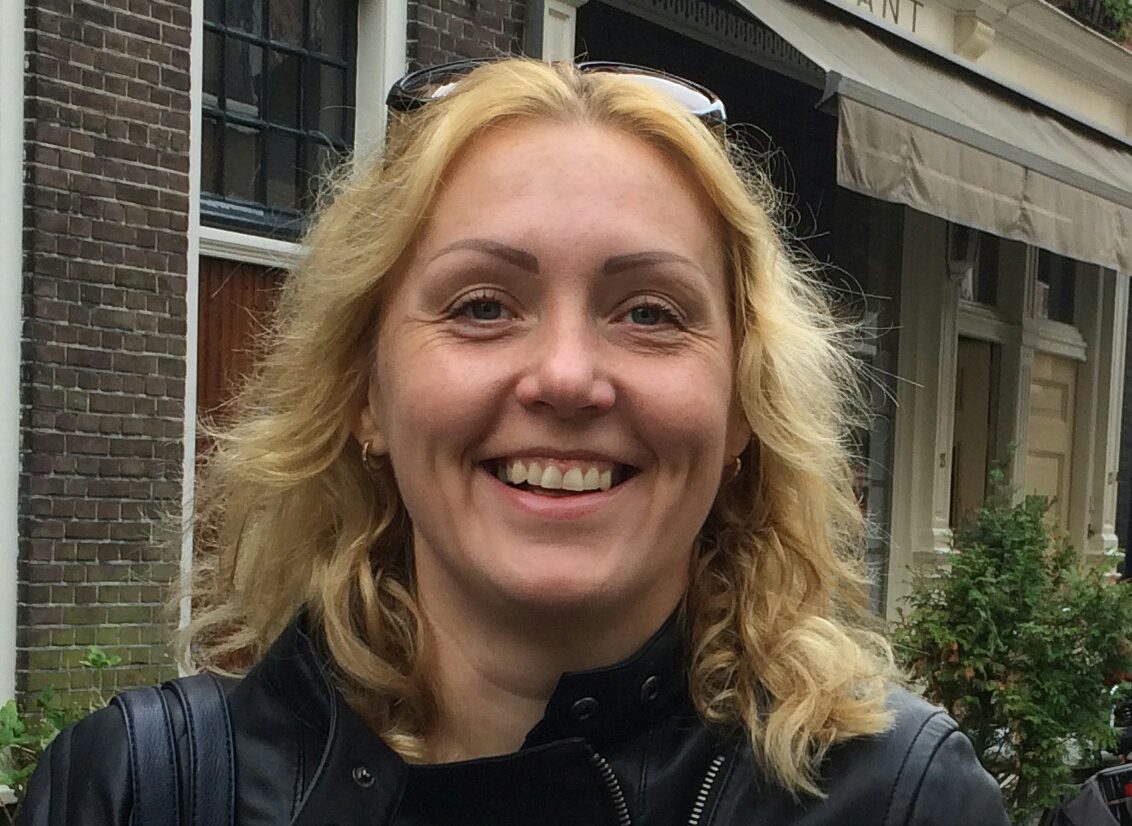 Latvian-national Kristine Racina is the director of the Expatriate Archive Centre and moved to the Netherlands with her Dutch husband nearly 10 years ago. While she speaks Dutch and loves stroopwafels, she still cannot ride a bike. 
How did you end up in the Netherlands?
In 2005, I was working for the Ministry of Economics in Latvia and I traveled to China for an EU-Asia trade event. There, I met one of the members of the Dutch delegation, who would later become my husband.
We saw one another long-distance but he was being transferred to Yemen and he didn't think we'd be able to continue the relationship while he was there. We said our goodbyes when he moved to Sana'a, but two days after he got off the plane, he called me up and asked me to meet up with him while he was on a work trip in New York. It snowballed from there and in 2006, I joined him.
We lived in Yemen and then on Bonaire before moving to the Netherlands in 2010. Work brought him back here and we wanted to be closer to family. Ironically, a few months before I met my husband, I stayed in Noordwijkerhout for a few weeks for training. The weather was miserable, it rained the entire time and I said afterward I would never come back.
How do you describe yourself – an expat, lovepat, immigrant, international etc
I suppose technically I am a lovepat as I came here for love but I am aware of the discussion around the term expat (and its derivatives.) I don't have any intention to leave so I think the best term that describes me is immigrant.
How long do you plan to stay?
I have no plans to leave. I grew up moving around a lot. My father's work moved him frequently and then I did the same with my husband for a while. Now I am enjoying staying in one place for a change.
Do you speak Dutch and how did you learn?
I do. Speaking is no problem, but my writing isn't as good. I work in Dutch, go to the doctor's office, go about daily life, that's all fine.
I had a private tutor when we were living on Bonaire and then when I first moved here, the local government in The Hague was offering language classes so I took those. My husband and I speak English with each other and I speak Latvian with our son while my husband speaks Dutch with him.
What is your favourite Dutch thing? 
I wanted to say stroopwafels but everyone says stroopwafels, so I am going to say flowers. By which I mean, the access to fresh flowers you have in the Netherlands. Here, fresh flowers are so widely available and so inexpensive you can just have them all the time. I always have fresh flowers in the house.
Having fresh flowers around always cheers me up. There's something about the beauty of them. Both of my grandparents had farms and I spent a lot of time in the countryside as a child, so I think some of my enjoyment of flowers comes from a reminder of childhood.
How Dutch have you become?
I don't think I've become that Dutch. I don't know how to ride a bike. It is my Dutch husband's greatest shame. I tried to learn how to bike, but an injury from a car accident made it more difficult and I live in The Hague where the public transit is so good, I never needed it.
I still have a long way to go in being more direct as well. I'm more of a person to observe than to speak out immediately, though I have gotten better with Dutch doctors.
Which three Dutch people (dead or alive) would you most like to meet?
I really love the work of [Dutch painter] Johannes Vermeer. Sometimes I look at the sky and think 'Yeah those are exactly like the clouds I see in a Vermeer painting'.  I would love to talk to him about his process and how he observes places. I would want to know why he picked certain places and not others to paint.
I would love to meet the physician and feminist Aletta Jacobs. I went on a tour of the archive in Amsterdam for work and we learned about her work and her life. She was the first woman to attend university in the Netherlands, she was one of the first female doctors here and she founded the world's first birth control clinic. I want to know how she did it, how she achieved all of this and how she became such an icon.
Finally, because I am reading her books to my son, I would want to meet Annie M G Schmidt. She's known as the queen of Dutch children's literature and authored the Jip and Janneke books. She writes these amazing street scenes and has an excellent ability to get to the story behind the story.
What's your top tourist tip?
The Rijskmuseum, the Mauritishaus, those museums are all great but I would encourage people to go to the smaller museums. Many regional and local museums here have great collections and you can really get to know a city or an area by visiting them.
I would also tell people to go to Open Monument Day, the annual holiday where many listed buildings are free to the public and places which aren't usually open let people visit. We went to Dordrecht last year and went to a few different locations. It was a lot of fun and really interesting.
Tell us something surprising you've found out about the Netherlands
Just how much influence the Dutch have had on the world. That wasn't a thing I really discovered here though. When my husband came to visit my hometown of Riga, in Latvia, we found out that all of the paving stones in Riga are originally Dutch. That's because Dutch ships used to go there to get timber, but they needed something to balance the ships on the way, so they brought paving stones. And of course, being Dutch, they sold them when they arrived. You can see this in other places as well, even Sint Eustatius in the Caribbean.
The Dutch have this incredibly long history of worldwide trade that has had both a positive and negative influence nearly everywhere and you can still see a lot of those influences today.
If you had just 24 hours left in the Netherlands, what would you do?
Go to the beach. My husband is a forest person but I am a beach person. You can walk to the beach from my house. I am always looking for a place that I can find that moment of peace. It's so serene to walk along the beach and the beaches across the country are really beautiful.
To preserve material describing the historic Covid-19 crisis through the eyes of expatriates around the world, the Expatriate Archive Centre launched the 'Expatriate Life in the Time of the COVID-19 Pandemic' Initiative. If you are an expatriate or have moved back home — regardless of country of origin or residence — and you have written about any topic related to the COVID-19 pandemic, the Centre is interested in preserving your story. You can read more about the project on their website. 
Kristine Racina was talking to Molly Quell
Thank you for donating to DutchNews.nl.
We could not provide the Dutch News service, and keep it free of charge, without the generous support of our readers. Your donations allow us to report on issues you tell us matter, and provide you with a summary of the most important Dutch news each day.
Make a donation