Mixed marksheet for Dutch schools from international parents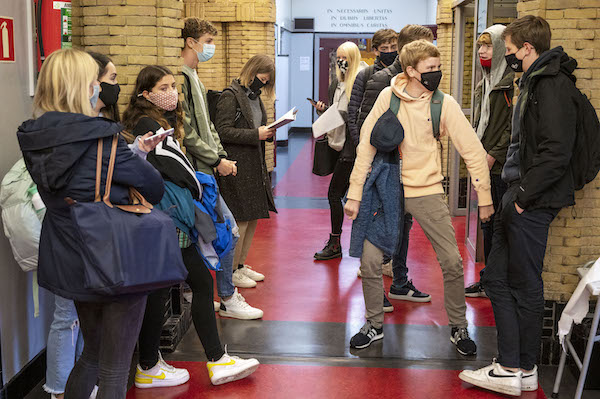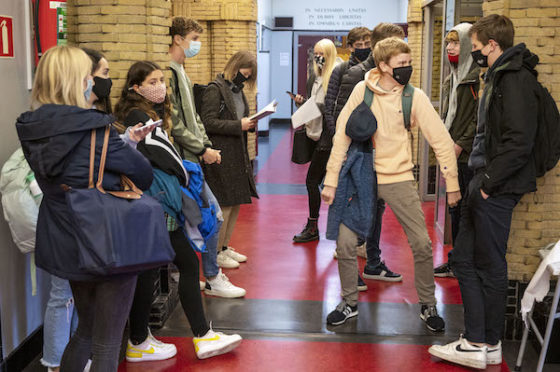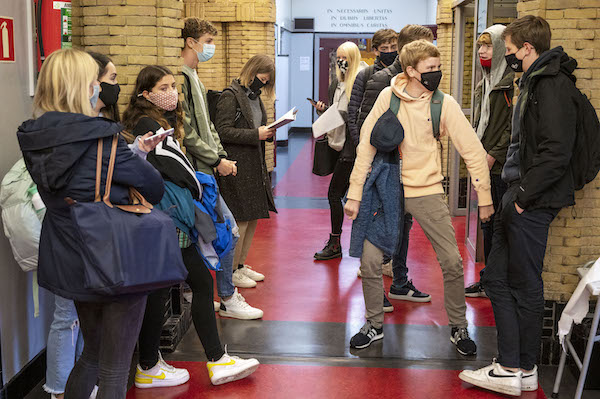 International parents of children at schools and after-school care organisations have mixed experiences of how the Netherlands is dealing with the coronavirus pandemic.
Some readers of DutchNews.nl are deeply worried and even considering leaving, while others compare the situation favourably with what is happening in their home country.
Silvia D'Ascoli, whose son attends a primary school in The Hague, said that she and other parents there are 'very concerned about the current policy by public authorities that does not require teachers to test negative before returning to school' after a coronavirus infection.
She was worried that if staff return to school without official negative tests, this could expose other staff and children. 'To make sure that teachers who previously contracted COVID-19 are not contagious any more upon returning to school is a regular practice in many other countries (European and non-European), where people in crucial professions like teachers, medical personnel, and carers in various sectors, are required to test negative to COVID-19 before being allowed back to their workplace,' she said.
She added that different practices followed by after-school care organisations and schools result in a 'very confusing' situation for parents where classes could be sent home from school but apparently allowed to attend after-school care. 'If the rules in schools are not tightened, the risk is that our children come back home bringing the coronavirus and, while the children may not display symptoms or have a very quick illness, they are likely to make their parents and the rest of their families (very) sick,' she added. 'I believe that, if no national approach is taken on these issues, and if more is not invested into prevention and risk-management, the Netherlands won't come out of this pandemic very easily, and many people will pay…either with their jobs or with their health.'
Concerns
Her concerns are shared by Andrei, a software engineer based in Amsterdam. He compares the situation in the Netherlands unfavourably with his home country, Romania, where he believes there is more online learning and a more responsible attitude to infections in young people. 'They treat children as if they were immune [here], but they're not,' he says.
'Recent studies show children play a significant role in transmission, and some can get very sick. They force parents to expose their children to the virus and bring it home. If parents want to keep their children home, they face large fines and court action. We're considering leaving the county, in part because of this.'
Alessandro Nati, who has a two-year-old at daycare in Rotterdam, said that privacy rules seem to mean that parents may not be given full information about the risk level their child faces and the level of contact with people who have tested positive. 'Last week I went to pick up my son and I was greeted by one of his teachers who had been absent for a bit and she told me how great it was after she was healed from coronavirus,' he told DutchNews.nl. 'I have tested negative, so it is a happy ending, but to be honest we were quite disappointed.'
Doing better
For some expat parents, the Dutch situation is better than in their home country.  Carole Glaubitz, who recently moved to Den Bosch with her two children of 9 and 10 after experiencing the early lockdown in the UK, said she is pleased that schools and sporting facilities are still open. 'We adhere to a strict hygiene routine, the children remove their shoes, wash their hands on entering the house and all clothes are washed on a daily basis and children have a daily bath,' she said. 'Both my children have been wearing masks to and from school for the past couple of weeks.'
Some DutchNews.nl readers felt more neutral. Jennette René de Vreede, who lives in Sweden but is visiting family in Belgium, pointed out that there is more support in Sweden for families that have to quarantine: 'I don't see big differences between these three countries,' she told DutchNews.nl. 'I'm very happy with the decisions in Sweden…that younger children could go to school and continue their leisure activities, but with clear directions. The provisions in Sweden also mean that parents have sick pay to stay home and care for sick children, and the first unpaid sick day has been waived.'
She added that she does, however, see a lot of sloppy mask wearing in Belgium and notices people keeping less of a distance when wearing them. 'Everyone over the age of 15 is responsible for ensuring we don't have a second wave, although children under 15 know about it but are not made responsible,' she added. 'I'm glad about that.'
Thank you for donating to DutchNews.nl.
We could not provide the Dutch News service, and keep it free of charge, without the generous support of our readers. Your donations allow us to report on issues you tell us matter, and provide you with a summary of the most important Dutch news each day.
Make a donation