Home, not-so-sweet home. Expats leaving NL share their stories of reverse culture shock.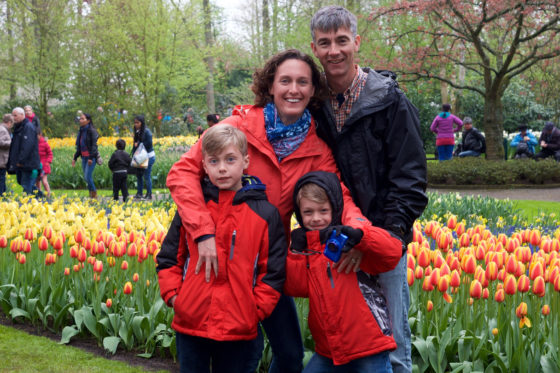 Many DutchNews.nl readers are former expatriates who have returned to their country of origin but maintain a connection with the Netherlands. For some, this homecoming was accompanied by an acute culture shock. What does this confusion about 'home' feel like and what is reverse culture shock? DutchNews.nl finds out.
'It was like a case of mistaken identity or something,' says Irish national Mary Queally (40), who in 2018 moved from Amsterdam back to the picturesque west coast of Ireland where she grew up, but soon experienced a gnawing homesickness for the Netherlands.
Shockingly common
'I never expected that I wouldn't fit in any more,' Mary told DutchNews.nl. But returning as a family of four, in what she describes as 'a different phase of my life', was a far cry from the carefree youth she had enjoyed by the sea. 'It was hugely upsetting and there was a lot of disappointment… Everything seemed to go wrong. With all the stress and worry, I became anxious and depressed.'
The challenges of expatriation are expected, but it can come as a surprise to discover that returning home can be even harder. 'Reverse culture shock', the psychological distress felt when struggling to re-enter a culture you once belonged to, affects 85% of returnees according to the University of California, Santa Barbara.
The shock takes many forms, but a useful model is Craig Storti's 1997 rollercoaster ride through four phases: (i) criticism of the native culture; (ii) tension between the new and old you; (iii) exhaustion from the work required to re-adapt; and, if adaptation is unsuccessful, (iv) either withdrawal or escape.
Mobility
Mary, for her part, was certainly critical of Ireland. In contrast to the Netherlands where, she says, 'everything just works really smoothly', she was frustrated by the bureaucratic hurdles to settling back into Irish life. It proved almost impossible to get car insurance, for example, as the couple only had Dutch driving licences, and this lack of mobility and dependence on others compared miserably with the freedom of the cycling infrastructure in the Netherlands, increasing her sense of isolation.
Iranian Pantea Parsapur (36) also missed the bike culture when she returned to her home country in 2012. 'In Iran, riding a bicycle is banned for women except for special parks that only women have access to,' she says. 'So every time I wanted to go out with my friends or go to work, I had to take the public transport, which is separated by gender… There is a smaller space dedicated to women than men, so it is cramped, crowded and not convenient.'
Health
Pantea found it impossible to re-adapt to Iran's restrictive culture after studying in Deventer and working in Amsterdam, where she had her own apartment and her own schedule. The requirement to move back in with her parents [customary for unmarried women], dress modestly, and keep to a curfew eventually brought on a depression. 'My life got smaller and smaller, monotonous, and boring,' she explains. Today, Pantea lives in Italy, although the Netherlands is still her favourite country.
British teacher Vicci-Lee Pearson (39), who lived in Haarlem for two years, also saw a change in her health during an 'incredibly difficult' repatriation experience which, she says, 'disrupted my sense of self and cultural identity' and left her feeling 'misunderstood and trapped'. 'I have had to work so much harder to stay as physically and mentally fit in the UK,' she told DutchNews.nl. 'In the Netherlands, I feel these are part of the fabric of life.'
For ramp worker Brian Hannah (43), who moved back to South Carolina in 2016, the large portion sizes in the US, coupled with his reliance on the car, led him to put on weight, and – mentally – he found it hard to adjust to life back home.
'I was depressed for several months,' he says. 'I missed what was familiar to me in Holland.' With paid leave down from 25 to 10 days a year, the work-life balance felt skewed, and as for the medical system, ('don't get me started on this'), he believes that the Dutch have no idea how good they have it. Brian was also taken aback by the gun violence and racial discord he saw on his return. 'As an African American, it was a shock to have to deal with that tension again,' he says.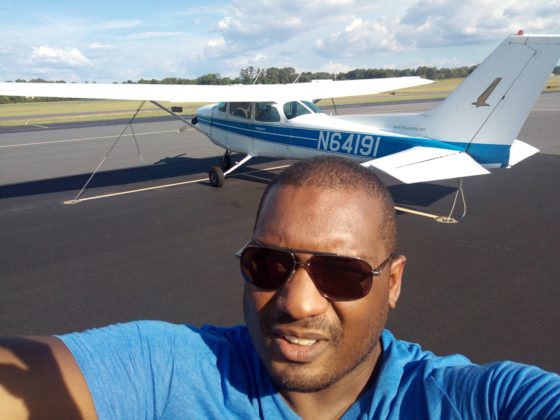 Back in the USA
For many other Americans who contacted DutchNews.nl, it was the change of presidency and the frenzied political climate which they found most confronting on their return. 'At times it can be all-encompassing,' said Meghan Moorhouse (40), who returned to Virginia in 2017 after two years in Maastricht.
Her son Emmett (14) also found the transition a challenge. 'I expected it to be the same as when we left,' he explains. 'I had an idea of what people did and what my friends were like, and I came back and of course everyone had changed.'
Younger brother Colin (11) agrees that it was not easy to slot back in. He was the only one at school who did not know the Pledge of Allegiance, for example, and the only one writing in cursive. 'I feel like I'm an American kid that lived in the Netherlands,' he says. 'But I really want to be a Dutch kid that has been to America.' Meanwhile, Emmett has been busy researching how to get Dutch citizenship and whether he can attend a university here.
Expectations
Kate Berger, child relocation psychologist and founder of The Expat Kids Club, is used to working with young people like Emmett and Colin and recommends building a foundation for talking about the inherent challenges of the relocation process as early as possible.
She says: 'The tricky thing with repatriation is the expectations that 'I'm going back and I'm going to fit in and have a sense of belonging', which is not necessarily the case because you've been out doing all these things in the world and exposed to different cultures and ideas and then you come back and you realise that 'I'm not who I was' … The grief and loss of identity can be really, really tough.'
And the same applies to adults. '[After 25 years in the Netherlands], I'd become Dutch/English and didn't fit in to English society,' Jon Anderson (57) told DutchNews.nl, describing himself as 'a lost soul' until he found a place that felt like home on the Scottish Isle of Arran. Other British contributors talked of seeing the country 'afresh' and struggling with its island mentality which they saw as compounded by Brexit.
'You see things through a different lens,' agrees Meghan, whose time in Europe, followed by a year's backpacking around the world, has changed their family's perspective on their home country. 'The children think a little more globally. They've been to the places in their text books,' she says.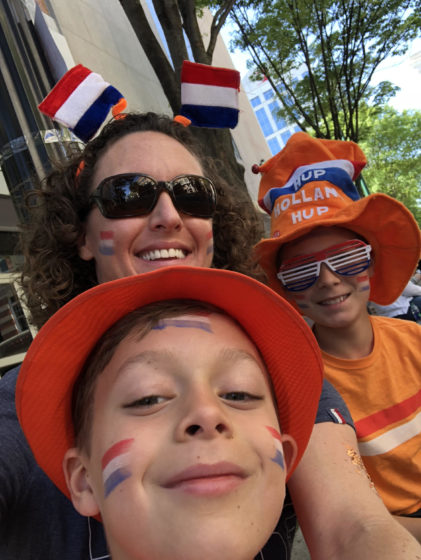 Merging cultures
But Meghan is aware that talking about your overseas experiences can turn others off. 'A lot of times, I temper what I say,' she says. As former journalist Pam Domittner (51) from Connecticut put it to DutchNews.nl: 'No one cared about my stories of Keukenhof or Gouda bij Kaarslicht.'
And there are social implications for children, too. 'The excitement, the adventure, the opportunity that comes with living abroad,… maybe that's something that the other kids don't want to hear about and can seem like bragging,' says Kate Berger. 'So that's really confusing. It's like this whole part of our identity that we can't share with the people that are around us… [But] it's super important to give it a place, to create some space in the family to acknowledge the life we used to have.' Kate recommends keeping up the Dutch language and Dutch rituals, and giving space to objects that trigger significant memories.
Rebecca Wallin (43) returned to live with her parents in Yorkshire (UK) in 2020 when her cancer team told her she had just weeks to live. To stay connected to the life in the Netherlands that she has left behind, Rececca receives weekly flower deliveries from Noordwijk, has found herself a Dutch cancer nurse based in the UK ('she understands how the UK system differs from what I'm used to'), and rides around on a Van Moof bike. She has even renamed her parents' house 'Brouwersgracht'. 'If things were different for me health-wise, I'd move back to Amsterdam in a heartbeat,' she told DutchNews.nl.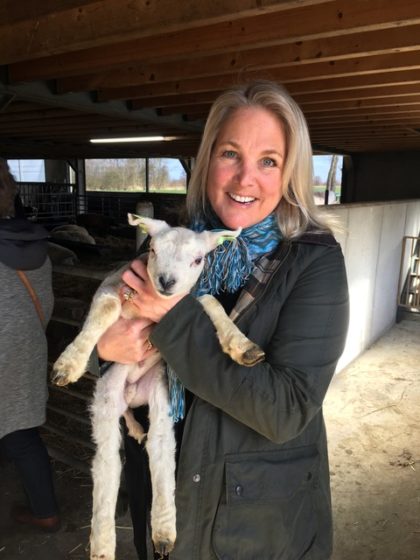 Green grass
In the case of Mary Queally, rapidly declining mental health led her to tackle her reverse culture shock with Craig Storti's 'escape' option, returning to Amsterdam just four months after she left. But it was no immediate cure. 'It got worse before it got better,' she says. 'I had to process what had happened, and all the disappointment.' Also hard to bear was the resentment of her family back in Ireland, who struggled to understand this rejection of their home country. But she has no regrets. 'I feel at home here now more than ever,' she says.
For Meghan and her family, their time in their native country may also be coming to an end. 'I would say that I'm definitely getting the itch to leave again,' she told DutchNews.nl. 'That pull abroad has always been strong for me and now, being back, it's gotten stronger.'
Brian Hannah is staying put, having found a path through the tough times. 'It took 6 to 12 months to feel OK,' he says. 'I had to start rebuilding a life here in the US. Meeting new people. Finding out what the fun things were to do in my area. You have to make yourself comfortable when you are not comfortable … Life is a lot easier now.'
And Pam Domittner, who left Wassenaar with a heavy heart when her husband lost his job, is still missing an audience for her tulip-tinted stories of Dutch life as election fever grips the US, although she has found some comfort and common ground in the international community.
'I am living among my countrymen once again, but seeking out the companionship of expats,' she told DutchNews.nl. But she admits she is still 'bitterly jealous' of her friends in Europe. 'The grass is always greener on the other side of the fence,' she says. 'And the problem is that Dutch grass is very, very green…'
Thank you for donating to DutchNews.nl.
We could not provide the Dutch News service, and keep it free of charge, without the generous support of our readers. Your donations allow us to report on issues you tell us matter, and provide you with a summary of the most important Dutch news each day.
Make a donation