Heal the eel: Dutch organisations launch petition to save the threatened fish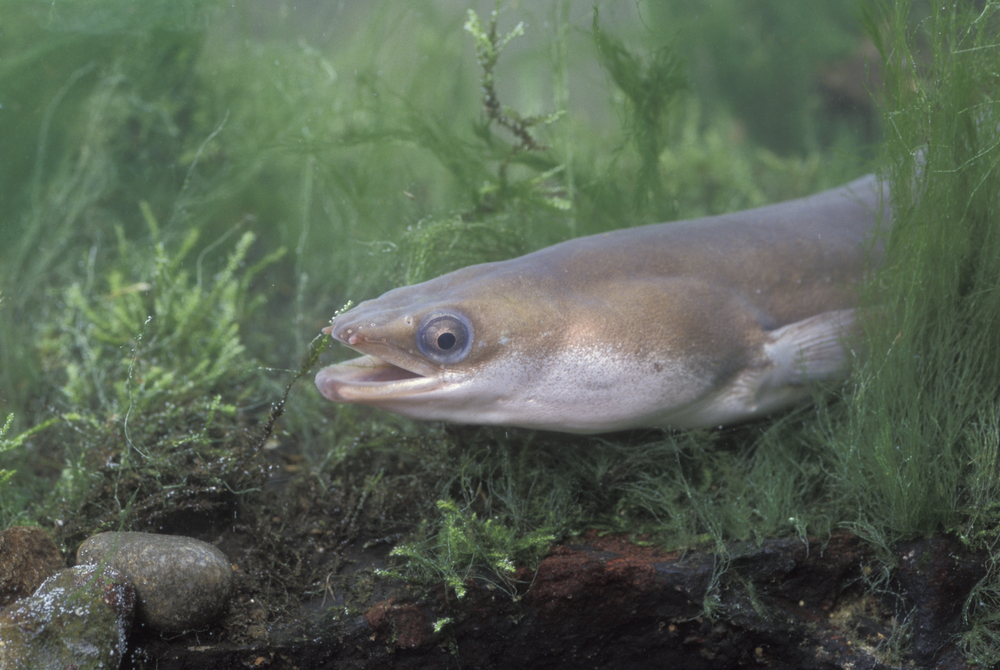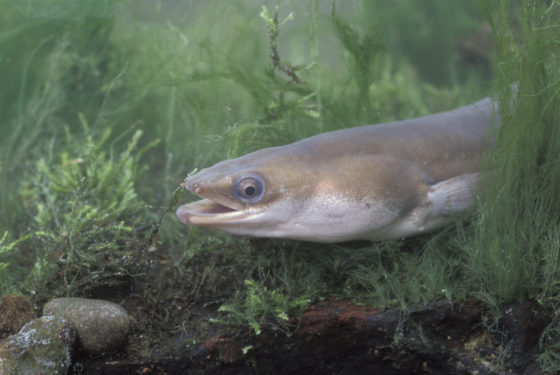 Dutch fishing organisations have launched a petition to draw more attention to the plight of the eel.
Thanks to climate change, pollution, illegal fishing and more than a million locks and water management systems which threaten their long migration, European eels are now on the IUCN red list of critically endangered species.
Now fish and reptiles organisation Ravon and Good Fish are asking people to sign a petition and join the campaign 'Power to the Paling' (Dutch for 'eel'). 'The eel is more seriously threatened than the koala, but it's a lot less cuddly,' the petition points out. 'Nobody wants to cuddle an eel. This is why it needs a bit of power.'
Although there are European agreements and a Europe-wide management plan to protect the species, campaigners say that this is not always followed. EU countries that catch glass eels, juveniles that are less than 12cm long, should keep 60% of their catches to restock the rivers.
But campaigners say that since the 'street value of glass eels is higher than cocaine…they are incredibly appealing to poachers and smugglers'. Europol reports that almost 5.8 tonnes of the fish were intercepted by police and customs in 2019.
'We have done some research and in general people are surprised, and don't know much about what's going on with eels,' said Jeroen van Riet, spokesman for Ravon. 'But when they find out, they do agree that something has to happen. We want to build up some political pressure with this campaign.'
Eels, a delicacy in many cuisines, are fished at all stages of life but then do not have the chance to breed; farmed eels are caught as juveniles in the wild and grown to maturity because they cannot be bred in captivity. European eels breed in the Sargasso Sea, their young make a 6,000 km swim to Europe's freshwater and then return to the ocean to spawn and die.
Extinction
Maud Veraar, director of the Good Fish Foundation– which encourages people to eat responsibly sourced fish – said that the 'extrordinary' species is one step away from extinction.
'If we want to ensure that the European eel does not disappear, we must act now,' she told DutchNews.nl. 'Eel stock has declined by 90% in the last 50 years and eel also play an important role in the ecosystem as scavengers but also prey for other animals.'
She said that EU member states need to enforce their agreements to help the species recover and make 1.3million barriers, locks and dams more passable.  As well as raising awareness in Brussels, the Dutch organisations are talking to water bodies about creating sanctuaries for the eels, and want more fishways created so that the creatures can cross the thousands of Dutch locks.
History
The Dutch have a long history with eel. In Amsterdam, locals famously started a minor uprising in 1886 after police tried to crack down on the local game of trying to pull apart an eel hanging from a bridge, while standing on a boat. Smoked eel (which used to be smoked and sold direct from fishing boats) is still a delicacy.
'We do not want to lose the eel, as it is a part of our Dutch culture,' says Veraar. 'As children we always ate eel on toast at Christmas.'
However, now she and the other campaigners are encouraging people to choose responsibly-fished options. 'It would be better if they were not fished: that would be the quickest way to save them,' said Van Riet. 'However we want to work together with fishers, encourage people to only eat sustainable fish, and stand up for the eel.'
Thank you for donating to DutchNews.nl.
We could not provide the Dutch News service, and keep it free of charge, without the generous support of our readers. Your donations allow us to report on issues you tell us matter, and provide you with a summary of the most important Dutch news each day.
Make a donation