Partner content
Spoiled for choice? Over 100 television and internet packages to choose from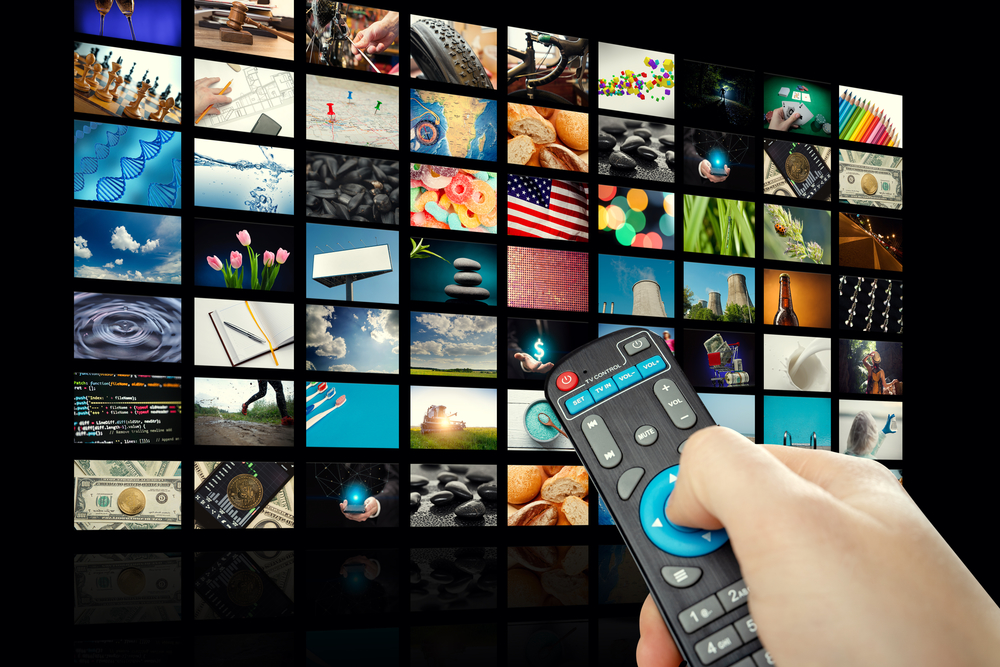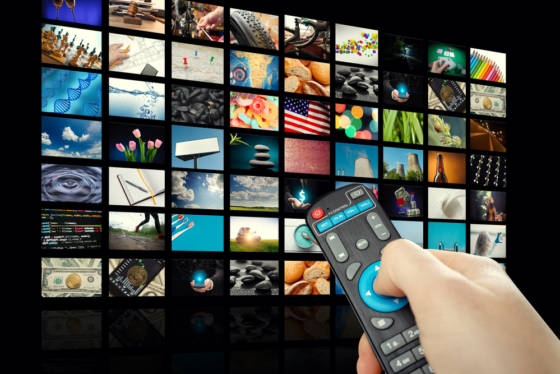 The Netherlands is home to dozens of television stations and a myriad of internet service providers. So how do you find the internet and tv subscription service that best meets your needs?
According to the Business of Cities, a London based think-tank which specialises in urban development, the Netherlands is one of the best connected countries in the world. Not only do most households have internet, but they have fast internet – according to the Dutch government, 96% of Dutch households now have access to internet with a minimal speed of 100 Mb per second or more – even if most of them don't yet use it.
So when it comes to internet and television services, where to start? There are at least 10 companies offering internet services in the Netherlands and in terms of television, the choice is staggering – one Ziggo deal will give you 77 different channels.
Checks
The first thing to do is to check what is available at your address. Only parts of the Netherlands have fibre optic cable, for example. A website comparison service where you can internet en tv vergelijken to say it in Dutch, will start narrowing down your options by checking what is available where you are.
There are a few other issues which can make choosing easier. Subscriptions with an ADSL or a VDSL connection are connected to the telephone landline, and are generally cheaper. Glass fibre and cable are faster, but more expensive, and they are not available in every part of the country.
In addition, if you live in a densely populated part of town with dozens of internet connections around you, cable may offer a more stable service. Check the speeds on offer at your address using a comparison website, and make sure you are not paying for something that cannot be delivered.
Market
The Dutch market is dominated by Ziggo and KPN (including its premium label XS4All, which was launched in 1993 by four students after they lost access to the university internet network.)
Together they control some 84% of the Dutch broadband market – a position which is largely due to their origins as the state telephone and local authority cable tv providers. But there is still room for price fighters like Tele2, Online and Budget, who offer subscriptions of between €22 and €30 a month.
Combi television and internet deals often offer the best value for money and require less organisation to set up – so if you are after the easy route, go for an all-in-one offer.
When it comes to television, you should also consider if you need the full spectrum of channels. Be realistic when deciding what packages of channels you want to include in your deal. Is all that kids television really necessary?
Language
Teachers say watching Dutch tv is a great way to pick up the language, so don't raise an eyebrow about incorporating Dutch channels if you don't yet speak it. And, of course, Dutch broadcasters subtitle rather than dub foreign television output… so if you speak Swedish, you can watch your Scandi crime in your native language.
There are eight main Dutch public television companies which divide up the airtime across three main channels – NPO1, 2 and 3 – between them, depending on how many members they have. NOS is the main public sector news provider, with the nightly news programme NOS Journaal and Studio Sport.
Each Dutch province has its own public broadcasting channel as well, to focus on local issues. Amsterdam also has its own city station, AT5.
Commercial tv
Commercial television came to the Netherlands in 1989 with RTL Veronique, which broadcast from abroad until 1992 when the law was changed to allow domestic commercial broadcasting.
Today RTL and SBS operate eight different channels between them – RTL 4 to 8 (so named to follow on from NPO 3). SBS's Net5, and SBS6 and SBS9 use the same trick, while Veronica takes its name from an old pirate radio station.
Then, of course, you have the international companies to add to the mix, such as Nickelodeon, FoxNL, Discovery and National Geographic. And on top of that, come the British, Belgian, French, German and Italian public broadcasters. Using a satellite will, of course, give you access to even more, but check with your landlord if you are allowed to hang one up – many are not keen.
Premium
Premium channels, such as Film1 or Eredivisie Live (football) will give you specialist services, but often for an additional fee. Fox Sports, however, has been striking deals with a number of television providers and this year its Fox Sports 1 channel has been incorporated into an increasing number of basic packages, including Ziggo.
'We want to keep the clubs and the fans happy and make sure that everyone can enjoy the Dutch league competitions when they start,' a spokesman said.
As regards the cost – it very much depends on what you want to watch and your likely internet demand. Ziggo, for example, is offering its cable-based Internet Max and TV Start Next package, which includes 77 television channels and 600Mb internet, for €87.12 a month. But you will also find on Breedbandwinkel.nl, a Youfone deal costing €24 a month which includes 43 television channels and 50Mb internet.
Not for you? Check out the website. They have a further 115 offers online to choose from.
Thank you for donating to DutchNews.nl.
We could not provide the Dutch News service, and keep it free of charge, without the generous support of our readers. Your donations allow us to report on issues you tell us matter, and provide you with a summary of the most important Dutch news each day.
Make a donation