Gargoyles and the world's most beautiful painting: 13 great things to do in September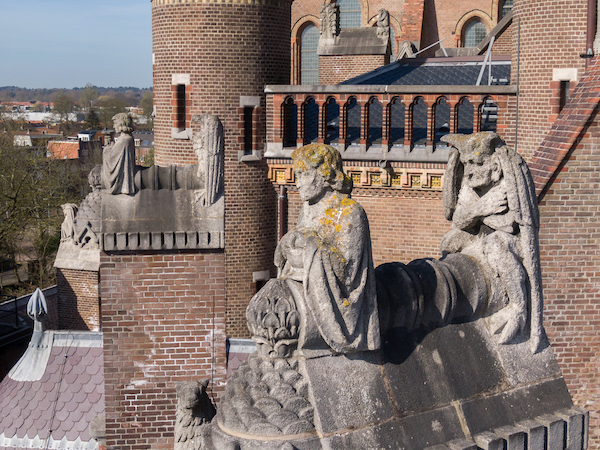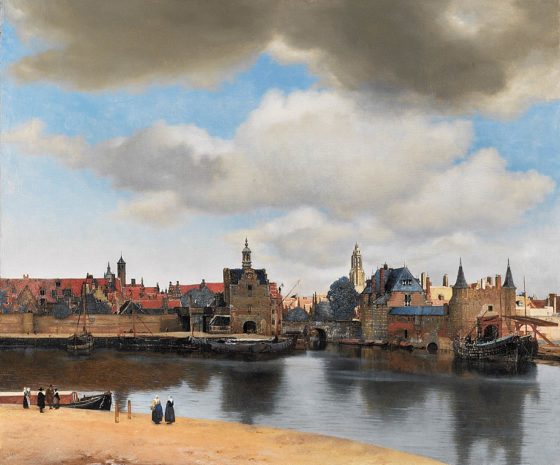 We've a very varied package of suggestions to keep you entertained this September, from Shakespeare to moonlight walks, Syrian artists and gargoyles.
Take an art break at Schiphol
Anyone having to linger at Schiphol airport could do worse than to banish thoughts of coronavirus by visiting the small annex of the Amsterdam Rijksmuseum there. Among the restful offerings to meet the anxious travellers' eye are the atmospheric land and cityscapes of Dutch 19th century realists such as Jozef Israël, Anton Mauve and Willem Witsen. From September 4.
Get on your bike to see cycling Shakespeare
STET is back with a production of Shakespeare's A Midsummer Night's Dream performed by the Handlebards, the cycling Shakespeare & outdoor touring company.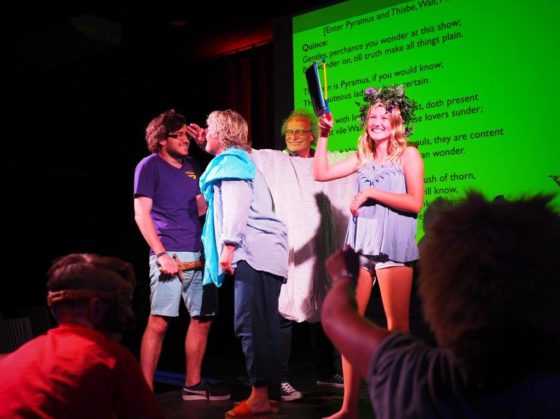 The performances take place in the dreamy grounds of Raadhuis De Paauw in Wassenaar where you can enjoy the show while dipping into your picnic basket, which you are allowed to bring. Rain and cold are not going to stop play so bring warm clothes and a brolly. September 4 and 5. Website
Swap your stuff
If you are tired of your working-from-home joggers and other lockdown clobber here's your chance to update your wardrobe and learn something about the rag trade at the same time. The Eindhoven-based eco-minded people behind the Kaneel Clothing Swap & Kilo sale invite you to get rid of your stuff sustainably, and you can even buy a one-off piece by a local artist that nobody else but you will ever have. Until you swap it of course.  September 5 and 6. Website
Howl to the moon
Staatsbosbeheer is organising a number of guided walks under the light of the full moon, with a campfire and toasted marshmallows thrown in and lots of information about the night creatures that rustle and squeak in the undergrowth. Great fun for the whole family.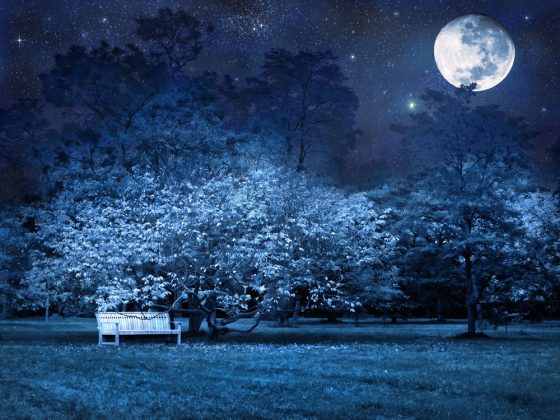 There are full moon walks on September 2 in Ommen, De Groote Peel, Drents-Friese Wold, Grevelingen and Sallandse Heuvelrug, on September 3 in Vlieland and on September 5 in Almeerderhout. Website
Say bollox to Brexit
The Forum on European culture kicks off this month (September 17 to September 20) with a variety of lectures, discussions and exhibitions in venues around Amsterdam. Foam is hosting Afropean by British artist Johny Pitts who travelled to black communities in many European cities, including Amsterdam, to capture in pictures the Afropean identity. His journeys took him to places as disparate as Rinkeby, an area in Stockholm that is eighty percent Muslim and Moscow where Cold War ties are still attracting West African students. From September 18. Website
Mind you don't fall in
The Kröller-Müller is going back to the 60s with Paint it Black, an exhibition featuring artists like Jo Naer, Ad Reinhardt, Richard Serra and Louise Nevelson. 'Black' is the prevailing theme – an expression, the museum says, of the discontent of that generation. The focal point of the exhibition is a conceptual work by Dutch artist Armando (1929-2018) called 'Black water' ( 1964) a basin full of water in a darkened room so mind how you go. From September 19. Website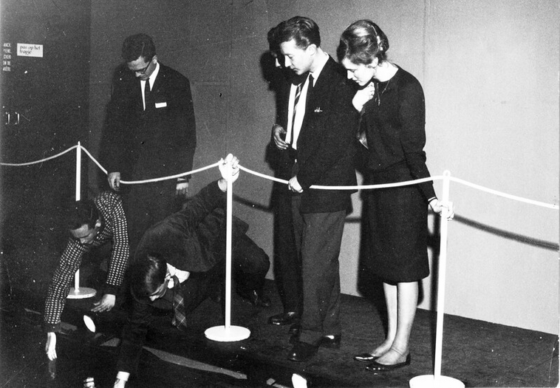 See the landscape through their eyes
The Eye film museum presents a group show of the work of  prominent film and video artists from Lebanon, Palestine, Egypt, Syria and Iraq and their take on the landscape of their countries.
How has the landscape incorporated what it has been subjected to through war and colonialism? And how does it reflect culture, beauty and home? The Trembling Landscapes features work by Basel Abbas & Ruanne Abou Rahme, Heba Y. Amin, Jananne Al-Ani, Ali Cherri, Joana Hadjithomas & Khalil Joreige, Mohamad Hafeda, Larissa Sansour, Hrair Sarkissian, and Wael Shawky. September 19. Website
Go back to being endlessly free, or almost
The Nederlands Danstheater is celebrating its return to its The Hague theatre with Endlessly Free, consisting of two works by French choreographer Mehdi Walerski, one of which is his acclaimed SOON. His other piece is one created especially for the times, reflecting hope, love and loss.  Canadian choreographer Crystal Pite's The Other You completes the triple bill.
At the moment of writing tickets for the performances of September 22 and onwards were still available but a ballet starved public is busy buying and seats are literally few and far between so get a move on. If you are too late there is also a livestream. Website
Enjoy a private audience with Vermeer
Proust called it 'le plus beau tableau du monde' and had one of his characters wax lyrical about 'un petit pan de mur jaune' in the painting which has art buffs arguing to this day about which patch of yellow was meant.
The painting in question is Vermeer's View of Delft which the Mauritshuis is putting up for show just for you (or a very small group).  Perfect lighting, no noise or other distractions, it's just you and the most beautiful painting in the world. Look at it long enough and you may even identify the yellow patch. September 26 to January 3. Website
Stay forever young with Suske en Wiske
Bob et Bobette, Spike and Suzy, Finn och Fiffi or simply Suske en Wiske, as the popular Belgian cartoon characters are known in the Netherlands, are 75! How time flies. With their pals Lambiek, tante Sidonia and Jerommeke they have spawned numerous alliterative titles and gone through many transformations (not always successfully). The exhibition at Storyworld, the very worthwhile animation, cartoon and games museum in Groningen, features original drawings and concentrates on the pair's adventures in the Netherlands. Until September 27. Website
Meet the creatures of the cathedral
Apart from a mishmash of styles from neo-gothic to Amsterdamse School, the KoepelKathedraal in Haarlem, like cathedrals everywhere, is home to lots church dwelling creatures. Gargoyles, a 'dwarf gallery', the cathedral has its share of grotesques which can now be admired in a special exhibition.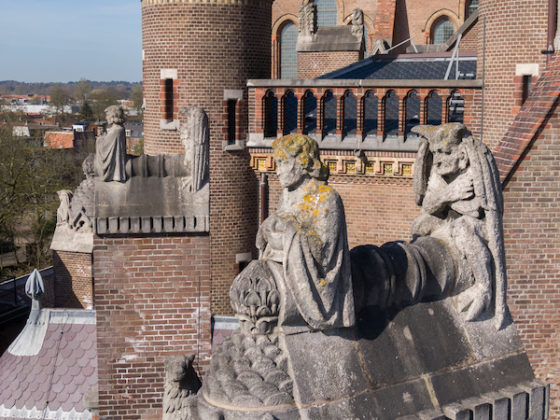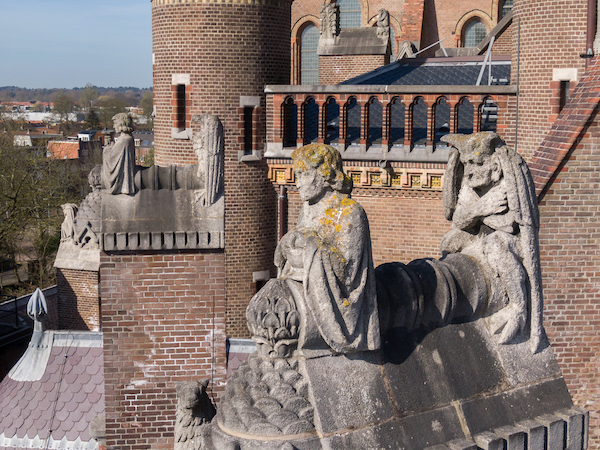 Climb up 20 metres and you can admire them there. Descend to the crypt and get close to 3D printed replicas of the less accessible pieces, the huge bat and the devil among them. Until October 25. Website
Spot a fake
The name of the museum is a bit of a giveaway but see if you can spot the differences between the real and the fake thing at the Museum Valse Kunst, or fake art museum. It's home to a worthless collection of works by 'Matisse', 'Picasso', and 'Van Gogh' impounded by police art sleuths.
There are many more examples of fake art thanks to donations from out-of-pocket buyers and auction houses. It is against the law to trade in fake art so much of it ends up in the museum in Vledder (Drenthe), the only one of its kind in Europe. Until September 27. Website
Last chance
Artwear, an exhibition on highly desirable (although the chicken leg with the painted nails may raise eyebrows) modern jewellery at the Vishal in Haarlem. Until September 6. Website
Thank you for donating to DutchNews.nl.
We could not provide the Dutch News service, and keep it free of charge, without the generous support of our readers. Your donations allow us to report on issues you tell us matter, and provide you with a summary of the most important Dutch news each day.
Make a donation