From Barbie to dinosaurs – here are 14 great things to do in October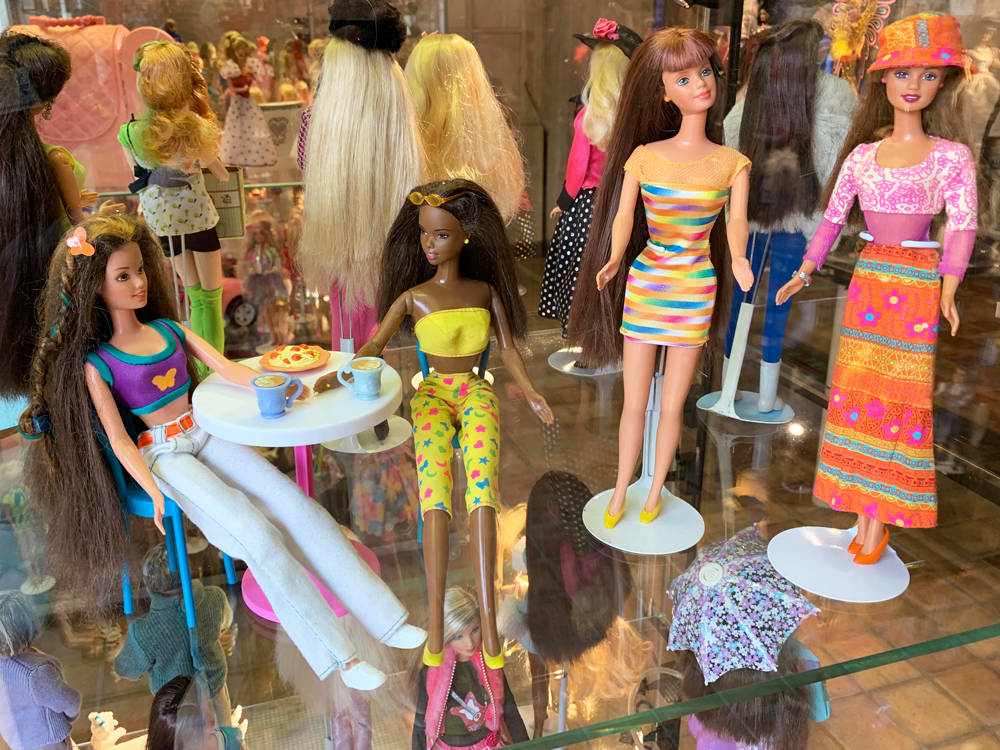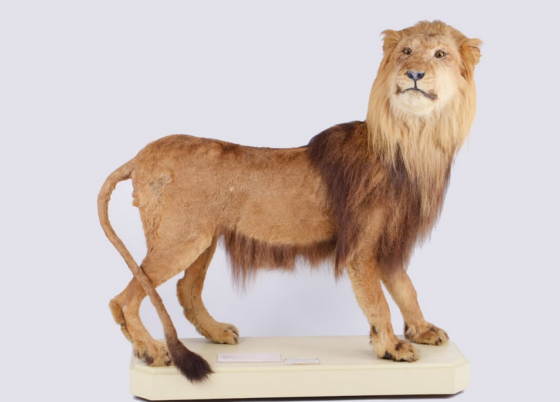 Barbies, an extinct lion, Constable's skies and even the odd dinosaur – there is a lot to see in the Netherlands this October.
Celebrate two centuries of Naturalis
Naturalis natural history museum in Leiden is celebrating its 200th birthday and has put together a special exhibition of 25 of its most valued possessions. You have 200 days to see the extinct Cape lion, Darwin's finches, the En Tibi (the oldest herbarium in the world) and many other of the weird and wonderful things that have shaped the museum in those two centuries. Until April 17. Website
Choose your Barbie
600 (!) Barbies are on show at the Almelo city museum, from sophisticated and presumably married to rich Ken Barbie to jolly well emancipated Barbie doing lots of different jobs. The exhibition shows how Barbie's shape and colour have changed to offer a more realistic and inclusive reflection of society.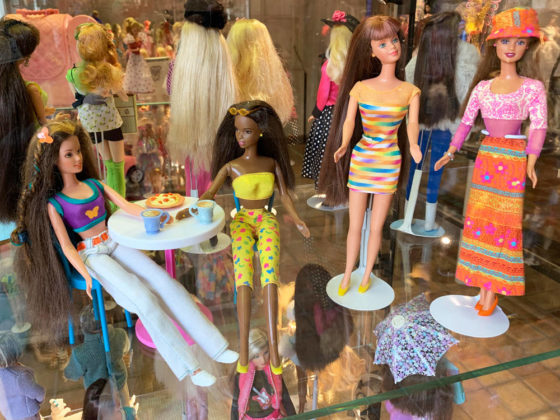 Although now in her early 60s Menopausal Barbie (complete with pink fan and shapewear) has not yet put in an appearance and somehow we don't think she ever will. Until February 2021   Website
Journey with Diepraam
Photographer Willem Diepraam (1944), chronicler of Suriname on the cusp of independence and other main events in the Netherlands of the 1970s and 1980s  gave his early work to the Rijksmuseum which is now hosting an exhibition. South America and Africa were fertile grounds for Diepraam's rapportage style, with stories of dire misery alternating with moments of joy. From October 9. Website
Count your blessings
The message from Dutch-American comedian and Trump impersonator Greg Shapiro's Leaving Trumpland is 'be very grateful you're here and not there'. His relatives have stopped asking when he'll be back and are now begging him to give up his spare room to them. It's not as if he didn't warn them.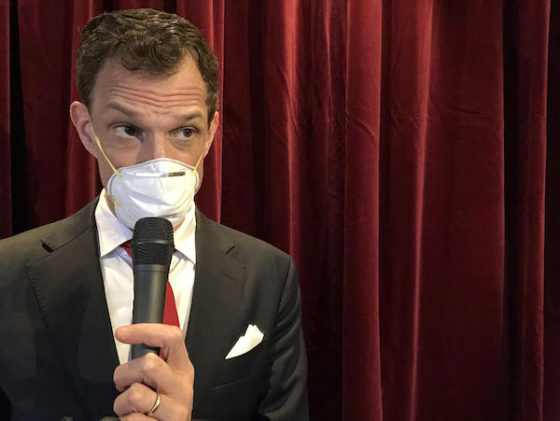 Shapiro's new tour- an election special- starts on October 9 and, with a slight pause between October 31 and November 4, continues until December 18. Whatever the outcome, Shapiro will be man enough to congratulate the winner: Vladimir Putin. The show is in English with some Dutch. Website
Enjoy some sea and sculpture
The Beelden aan Zee museum near The Hague has scoured its network of sculpture owning collectors and cornered them into parting with some 75 works for a 'sculptural spectacle'. Mark Quinn, Yinka Shonibare, Herman de Vries, Marino Marini, Ossip Zadkine, Niki de St. Phalle, Matthew Day Jackson, Mari Andriessen and Wessel Couzijn are all here representing the various movements in modern sculpture, as well as a number of unknown artists.  Until March 7. Website
See the Sons of Abraham
Amil and Sami, two Kurdish brothers who are planning to go home to Iraq to bury their mother are doing their last shift as cleaners at a brothel in Amsterdam's Red Light district. They have been living in the country illegally for five years and both brothers have gone through a different journey.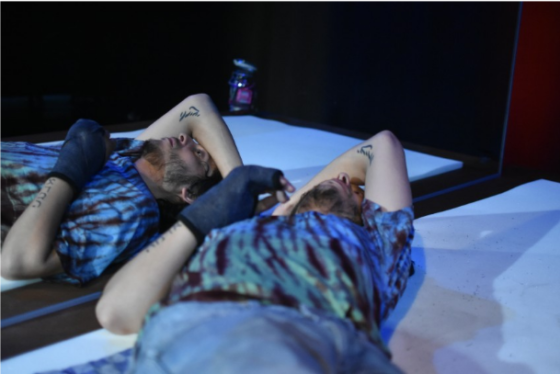 Sami has taken to the freedoms of Western life and Adil has been turning to the religion of his country. Against a backdrop of seeming tolerance and corruption, the brothers discuss their flight and the inner conflicts this has brought them. Sons of Abraham, performed by Raphael Rodan  and Sahand Sahebdivani, is presented by STET in The Hague on October 9, 10 and 11. Website
Gaze at Constable's clouds
The Teylers Museum in Haarlem has just what the doctor ordered to soothe ruffled spirits: a comprehensive look at the drawings, water colours and paintings of John Constable (1776-1837). Like the Dutch masters he admired, Constable loved to paint the sky. His landscapes were very often those of the east coast of England where he grew up. Until January 31. Website
Feed them to the dinosaurs
It's the autumn school break this month and luckily for parents the World of Dinos exhibition in the Jaarbeurs in Utrecht has been extended to take in all the different holiday dates in the country. Until October 25. Website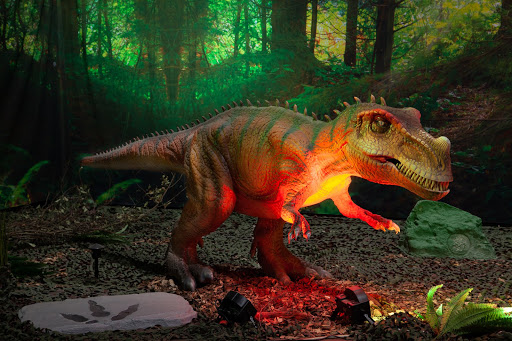 Find your fashion colour
Colour in fashion has its own symbolic meaning and in times of gloom, such as now, designers often go for the brightest colours in palette. At least, that is what the experts at the Kunstmuseum in The Hague tell us. Next spring we will be mainly wearing green, the colour of hope.
On show are creations by Comme des Garçons, Chanel, Alaïa, Dries van Noten, Louis Vuitton, Walter van Beirendonck, Vivienne Westwood, Gianni Versace, Thierry Mugler, and many more, plus a sprinkling of colourful 18th century fashion. Mode in Kleur! is on until February 28. Website
Root for the Angels of the Sea
The Belgian IBIS maritime institute has been a haven for children from problem families for many years. The kids – between six and 16-  are offered a home and training there, and, hopefully, a chance at a better future than they might otherwise have had. Photographer Stephan Vanfleteren portrayed them in their traditional sailor suits and the result is heart breaking and joyful at the same time. 'Angels of the Sea' is on at the Maritime Museum in Amsterdam. Until April 5. Website
Go crazy with Van der Elsken
Also at the Rijksmuseum another Dutch photographer and film maker: Ed van der Elsken (1925-1990) whose exuberance and delight in people is evident from every photograph whether taken in Tokyo or Amsterdam. The exhibition – called Crazy World – focuses on Van der Elsken's work processes and his experiments, with designs for his books, contact sheets and of course the finished products. From October 30. Website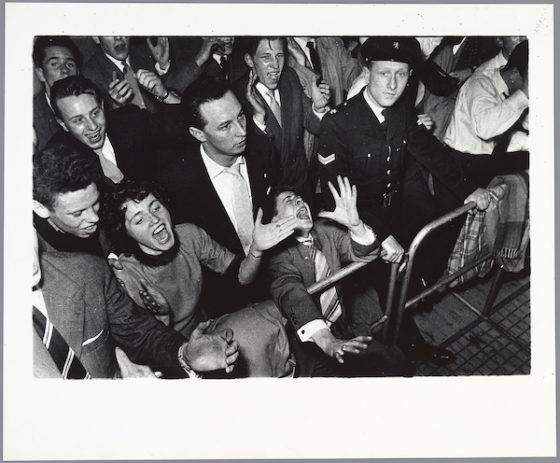 Discover religious body language
The Catharijneconvent museum in Utrecht has mounted yet another fascinating exhibition, this time about the importance of the body in medieval religious art, from Christ's wound in his side depicted as a vagina to milk spurting breasts. Art in the Middle Ages became 'more explicit, hairier and more sorrowful', the museum says and while some modern visitors may be a bit embarrassed at the explicitness it all had a profoundly religious meaning. Body Language is on until January 17. Website
Tackle Trump
The American election is almost upon us, which is why Kunsthal KAdE in Amersfoort invited some 40 American artists to give their view on the what is happening to their increasingly polarised country. They tell of identity, urban life and climate change in times of Trump in paintings, photos, murals and installations. This is America/Art USA Today is on until January 3. Website
Dance with a distance
The Amsterdam Dance Event is going ahead this year, but in a new and unimproved Covid version. Electronic music fans will be happy to hear that a number of venues in the capital, the Bimhuis, Melkweg, Paradiso and Paradiso Noord among them, have signed up with more to follow. A special platform will feature virtual master classes, DJ sets and studio tours. October 21 to 25. Keep abreast of the latest information on the ADE website.
Thank you for donating to DutchNews.nl.
We could not provide the Dutch News service, and keep it free of charge, without the generous support of our readers. Your donations allow us to report on issues you tell us matter, and provide you with a summary of the most important Dutch news each day.
Make a donation