Dutch divided on new EU migration pact, and the election will heighten divisions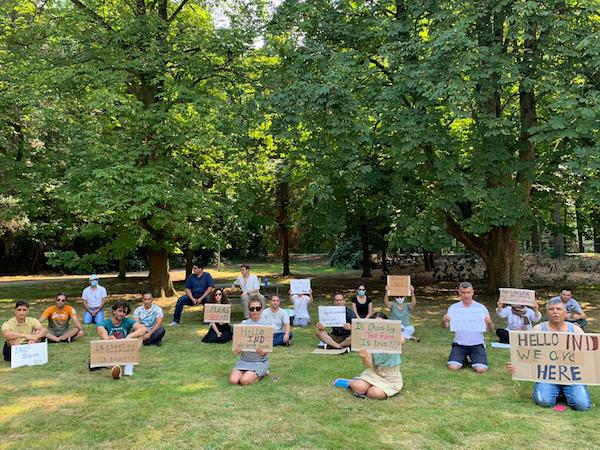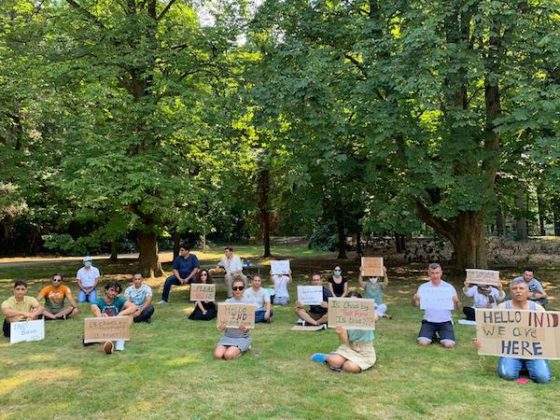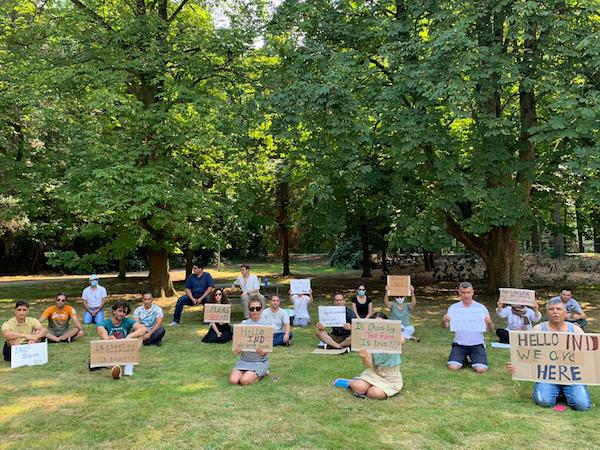 The European Union's long-awaited migration pact is broadly in line with the Dutch government's wishes, the NRC said in an analysis on Thursday.
The new pact aims to streamline the asylum process and EU officials hope it will create faster border screening at the bloc's external borders while allowing members states to opt out of taking refugees.
The EU's 27 states have long been divided about how to deal with refugees and migrants. The issue came to a head in 2015, when over a million people came to Europe, mainly via Greece and Italy.
The European Commission now proposes compulsory pre-entry screening, to be followed by a border asylum process which would take no more than 12 weeks. Failed applicants would be returned more swiftly.
Member states will have flexible options for involvement so countries like Hungary and Poland, which have refused to take in refugees, would be required to help by providing operational support and sponsoring returns.
Borders
The NRC says the decision to carry out checks at the EU's external borders meets current Dutch demands. But the current unity within the coalition is likely to be disturbed in the campaign for the March 2021 general election, and migration will have a key role.
'Although the four-party coalition speaks with one voice, there are major ideological divisions,' the paper said. 'The VVD is the toughest and wants to limit migration through asylum as much as possible. In March, the party will be competing with the PVV and FVD, which both want to close the borders to immigrants altogether.'
'The CDA is equally tough, but the party has a large group who favour a more generous position. D66 and the ChristenUnie would both rather bring in more people, including from the Moria camp in Greece which burned to the ground.'
MEPs
Dutch MEPs are equally divided on the issue. PvdA MEP Kati Piri said solidarity is not just about supporting member states, but also helping the people in desperate need of protection. 'We cannot turn our back on vulnerable people and we need member states to take responsibility,' Piri said.
'For the new Pact on Migration and Asylum to be a real game changer, there needs to be a permanent mandatory relocation mechanism in place. This is the only way to improve the situation on the ground and improve mutual trust among member states.'
She forgot to mention refugees. https://t.co/g5SIkpPBsk

— Kati Piri (@KatiPiri) September 23, 2020
CDA MEP Jeroen Lenaers said he was 'cautiously positive' about the plans, particularly proposals to speed up the registration procedure. 'Making a difference between real refugees and economic migrants within five days is a plus,' he told broadcaster NOS. 'Crossing the sea should no longer automatically mean entry to the EU.'
Watch the reaction of @jeroen_lenaers MEP to the New Pact on Asylum & #Migration proposed by the @EU_Commission.

🗣️"The Commission needed to break the deadlock between the MS on the issue of solidarity. I think they have an innovative solution that might work".
📺⬇#MigrationEU pic.twitter.com/CIqxkckLwi

— EPP Group (@EPPGroup) September 24, 2020
Ad hoc solidarity
But GroenLinks MEP Tineke Strik said she feared the new plans would do nothing to stop camps like Moria becoming too full. 'It is ad hoc solidarity, without a requirement to take in refugees,' she said.
And D66's MEP Sophie in 't Veld said that the EU needs to be pragmatic and look ahead. 'We urgently need solutions,' she said. 'This package is not perfect, and I think everybody will recognise that.'
Nu het migratiepact van de Europese Commissie gepresenteerd is, moet het ook aangenomen worden. Het Europees Parlement is bereid constructief mee te werken aan verbeteringen. De lidstaten blokkeren tot op heden vooral. Dat moet snel veranderen, willen we nieuwe Mória's voorkomen. pic.twitter.com/wQaF3hJGMO

— Sophie in 't Veld (@SophieintVeld) September 24, 2020
Now the commission's plans have been published, member states themselves can have their say – although the Dutch position may be more fragile in the run up to next year's general election.
On Wednesday, the NRC pointed out, GroenLinks MP Bram van Ojik appeared to kick off the discussions by calling on the Netherlands to seize a key role in the European migration debate.
Thank you for donating to DutchNews.nl.
We could not provide the Dutch News service, and keep it free of charge, without the generous support of our readers. Your donations allow us to report on issues you tell us matter, and provide you with a summary of the most important Dutch news each day.
Make a donation