'We need to redefine what Dutch culture is'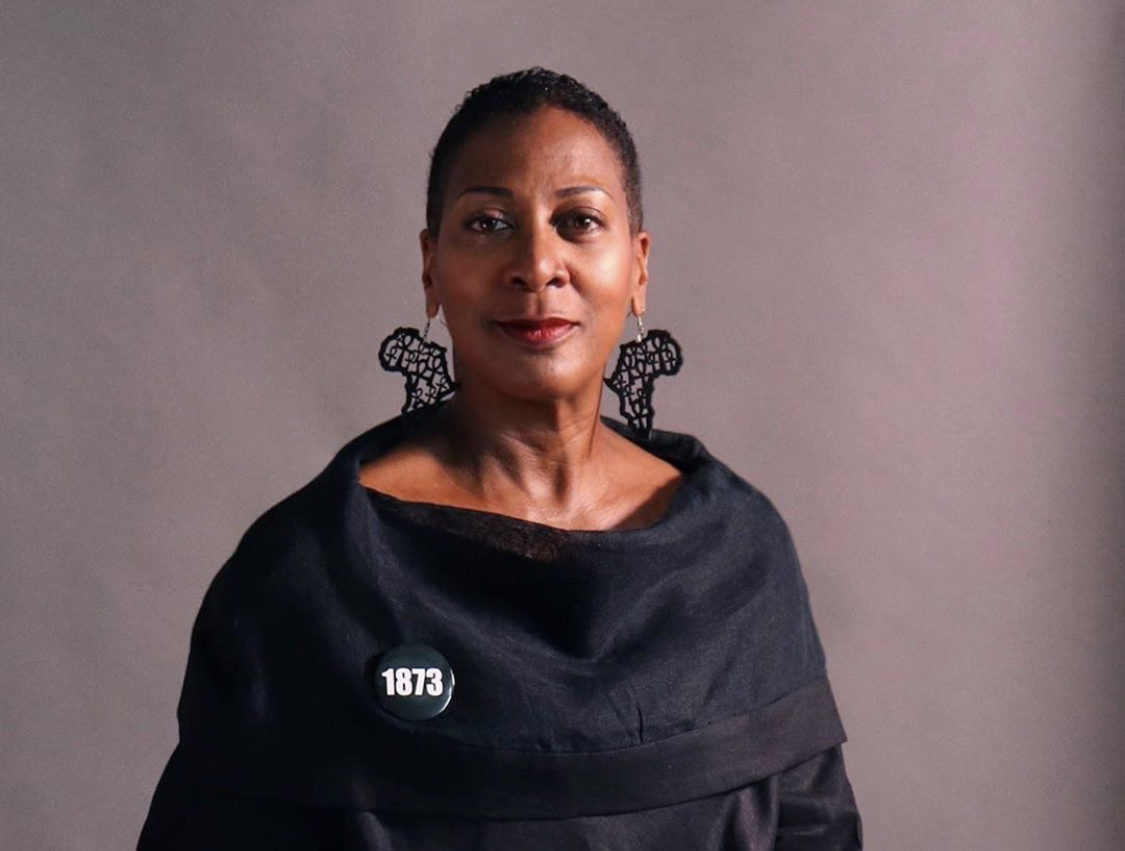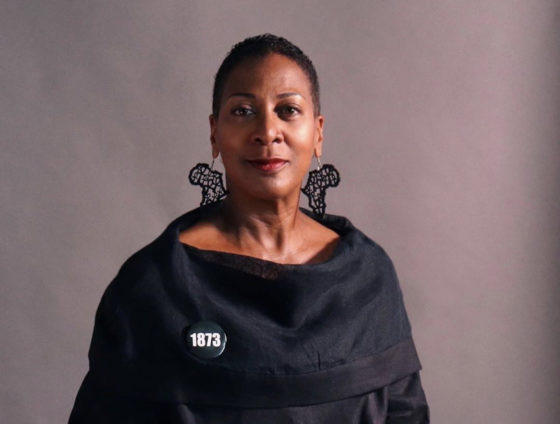 Born in New York but with Surinamese heritage, and now a Dutch citizen, cultural historian Jennifer Tosch (56) moved to the Netherlands eight years ago to explore her Dutch roots. She is the founder of the Black Heritage Tours in Amsterdam and co-founder of arts and culture foundation Sites of Memory. She is happiest surrounded by water, but insists that Dutch culture is so much more than canals and herring.
How did you end up in the Netherlands?
I came here [from the US] as an international exchange student in 2012. After the 2008 financial crash, I got displaced in the corporate world so I decided to become an academic and went back to school at the University of California, Berkeley to study Sociology and Education. On my last semester, I'd been given the chance to study abroad anywhere I wanted and I chose the Netherlands because my family is here. My parents were both born in Suriname and three generations of my family have lived in the Netherlands. I thought it would be really great to immerse myself in the country's history and culture and have the opportunity to spend time with my family.
I attended the Black Europe Summer School, for which I'm now the cultural attaché, and then I spent a semester at Utrecht University. My focus was on colonial history to deepen my understanding of Dutch history, and that was my route to the Netherlands. It may seem odd that there is a Dutch Studies department at U.C. Berkeley. Even though there's not a huge Dutch presence in Northern California, there was a very comprehensive programme there, so I took courses. That was the first real exposure I had to Dutch-Surinamese history. I grew up with Surinamese parents, but I didn't really get the deeper history behind the relationship [between the two countries], just fragments of their stories.
How do you describe yourself – an expat, lovepat, immigrant, international etc?
I call myself a time traveller. In terms of how I describe myself, I claim my Dutch citizenship, which I inherited from my parents at birth, and I've always thought of myself as a world citizen. I say 'time traveller' because my job as a cultural historian and a tour operator is to transport my guests to a different time and space 400 years ago, and because I'm always looking at the Netherlands through this prism of time and the hidden parts of the history that we often don't see.
How long do you plan to stay and why?
This is my home. I have a life here, I have work, family and friends. Now I feel very rooted to the Netherlands and I have no intention of leaving. That's a funny question you ask me, because I haven't been asked that in quite a long time. I used to get asked that a lot: 'Oh, well, when do you go back?' And I thought it was strange because I'd started a business, I had a home. What makes people believe that I'm here for just a little while? No-one ever asked me that when I lived in the US.
Do you speak Dutch and how did you learn?
'Mijn nederlands is niet zo geweldig, maar ja, een klein beetje nederlands!' It's getting better and better. I do understand it a lot more than I speak it, but I didn't grow up speaking Dutch, even though I've heard Dutch my whole life. My mother and my father spoke Dutch to each other, but I didn't think, 'oh, one day I'm going to live in the Netherlands', and my mother didn't force it on me. I can hold a basic conversation, I can read it, and I use [an online] translator when I have to.
I make fun of my friends and family because they make it really hard to become fluent because everyone speaks English. Unless I insist we use Dutch, they are very relaxed about it. That makes me a lazy Dutch speaker because of the fact that everyone gives me a break! You just have to practise it, use the language, and if you stumble a little bit, it's the working through that that makes you become more confident, I think, and also more fluent.
What's your favourite Dutch thing?
What I love is the architecture. That's my favourite Dutch thing: the canal belt, the historic centre in Amsterdam. That's what I do every day – explore it. For me, it's the architectural history, the built heritage of Amsterdam, that's what I like. I love being on the canal, on the water, on boats. Hopefully, one day, I'll own my own boat. I'm a water baby – I love the water, and we're surrounded by it!
I also love the natural eco-system of Amsterdam. I've become a bird watcher looking out my window! I love the design, having a lot of open space within a very densely populated place. There's still all these open spaces and places where people can be in nature.
How Dutch have you become?
No one's ever asked me that either. What is Dutch culture? What I'm trying to do with this notion of Dutchness is to expand it because Dutch culture has often been very narrowly focused. What I am doing is 'shifting the gaze', to extend this notion of belonging, so that Dutch culture is not just the canals, windmills or herring. For me, Dutch culture is so much richer. It has so many layers that we need to redefine what Dutch culture is.
I do think I have evolved since moving here. I'm still connected to the States and when I go there I feel very much at home in New York, where I was born, and in California, where I have lived most of my adult life, and go often to visit my father and daughter. But what's evolved about my life is my understanding of the world, my appreciation of this historical space I'm in – I'm really steeped in history every day. When I go to California, there's no traces of 400 years ago. It's a city scape. In Amsterdam, and other parts of the Netherlands, you always feel like you are in a time capsule.
Which three Dutch people (dead or alive) would you most like to meet?
The one that immediately comes to mind would be Anton de Kom [Surinamese writer and campaigner for independence (1898-1954)]. I would love to meet him. I would say thank you for writing the book he wrote, We Slaves of Suriname; thank you for his activism, his heroism; thank you for laying the ground work for the work that I'm doing.
I would also want to meet Susanna Dumion (1713-1818). You can learn her story at the Amsterdammers and Slavery exhibition at the Amsterdam City Archives. There's a beautiful etching of her there. She's fascinating to me. She lived to be 105 years old. She was brought to Amsterdam as an enslaved woman in 1750. She lived here at the time when slavery was active. I'd want to interview her and ask her about her lived experience.
My third person is Rembrandt van Rijn (1606-1669), the Dutch master painter, draughtsman, and printmaker, considered one of the greatest visual artists and the most important in Dutch history. I learned about him in school, but I became very intrigued when I first saw his paintings and etchings of Black people, in different settings, which we now know may have been his neighbours on and around the Jodenbreestraat where he lived. Of course, there are so many reasons to love Rembrandt's work, but I would ask him about his fascination with black portraiture and his relationship with his black neighbours. I'd love to ask him personally what the stories are behind the paintings.
What's your top tourist tip?
Walk the city. Get lost in Amsterdam. It's one of the most beautiful places to be, wandering the streets and the canals. Of course, take my tour! Buy one of our guide books or visit the Mapping Slavery website. Go beyond the main tourist attractions or take the train and go and visit other cities. Explore on your own, or take a tour with one of my co-authors in Utrecht or Haarlem. There are also similar walking tours in Groningen or Den Haag. This is the easiest country to navigate; our transportation system is excellent.
Tell us something surprising you've found out about the Netherlands
When I first started doing research, what was surprising was how visible this early black presence really is. The built heritage really preserves the Dutch colonial memory. If you just look above your eye level, you start to pay attention to the gable stones and you see the many layers, and the many diverse cultures that have always been here.
It also surprised me, eight years ago – although it has changed quite a bit – that society for the most part saw itself as colour blind. But this idea of colour blindness or 'we don't see race' is an illusion. Every country that has colonised other nations has this part of their history. Over the last few years, there's a lot more awareness about that.
But in my early time here I was told, 'Oh no, we don't have racism in the Netherlands. That's an American problem.' But racism is a global system. Gloria Wekker beautifully illustrates this in 'White Innocence' (2016), where she talks about how 400 years of colonial history has left a trace on the 'Dutch cultural archives', which is basically unexplored.
If you had just 24 hours left in the Netherlands, what would you do?
Oh my! Well, I'd probably have a gathering of all of my family, friends and colleagues to collectively say thank you for embracing my work, inviting me into their world, and including me in their work. I'd have it in one of my favourite parks: Vondelpark or Westerpark. For whatever reason that I only have 24 hours left in the Netherlands, I would close the day with one of my sayings: 'It's never been just a tour, it's been a pilgrimage to retrieve historical memories, while making our hidden history visible.'
To find out more about the work Jennifer does, visit the websites for the Sites of Memory Foundation and the Black Heritage Tour of Amsterdam.
Jennifer Tosch was talking to Deborah Nicholls-Lee.
Thank you for donating to DutchNews.nl.
We could not provide the Dutch News service, and keep it free of charge, without the generous support of our readers. Your donations allow us to report on issues you tell us matter, and provide you with a summary of the most important Dutch news each day.
Make a donation