'People don't think of NL as a beach country but it has a huge beautiful coast'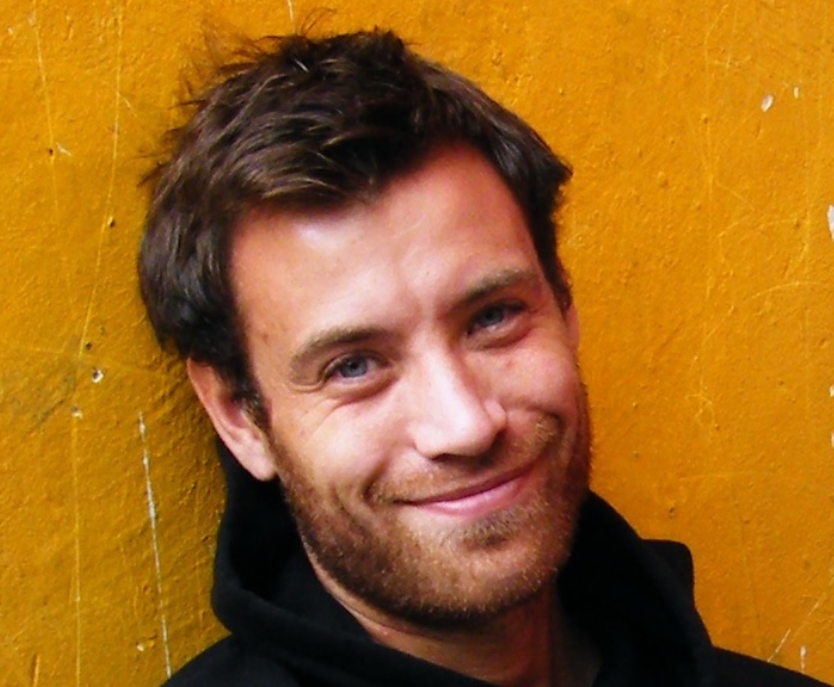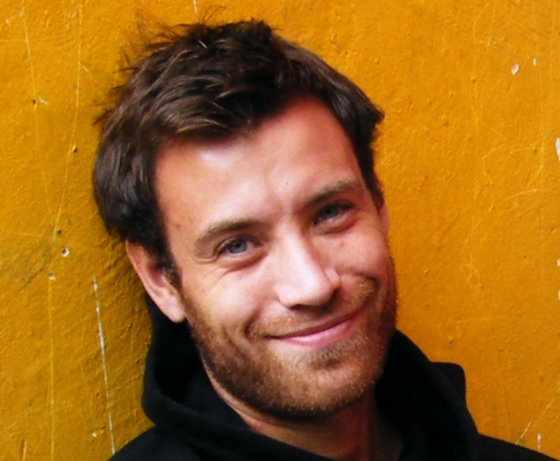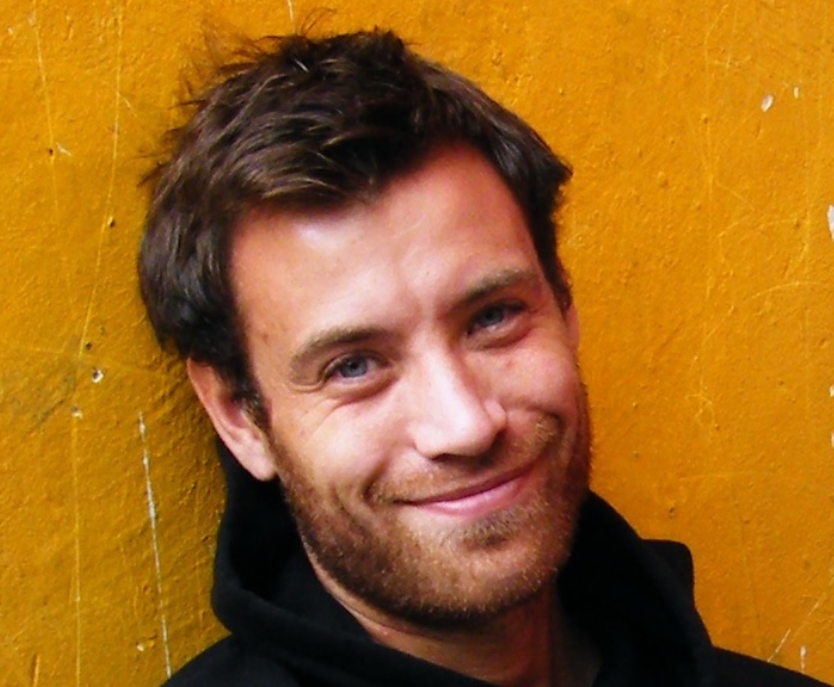 You might have come across one of Ben Coates books, Why The Dutch Are Different or The Rhine. Or maybe you've come across one of his controversial opinions about bike helmets or Dutch work ethic on Twitter. The British international aid worker and the author has strong feelings about Dutch food, but he's here to stay. 
How did you end up in the Netherlands?
I was backpacking through Central America and I met a lovely Dutch girl. I got her email address. I never expected to see her again, but four or five months later, I was flying via Schiphol and I got stuck because of a snow storm. I sent her an email to see if she wanted to get a coffee and I never left. I ended up moving into her apartment in Rotterdam, we're now married and own a house outside of Gouda.
How do you describe yourself – an expat, lovepat, immigrant, international etc?
I wouldn't use any of these to describe myself. Now I say I am a dual-national. I got my Dutch citizenship earlier this year and I think that half-Dutch, half-British sums me up pretty well. I eat cheese sandwiches for lunch but drink my tea with milk.
Before I got my Dutch passport, I described myself as an expat, although it wasn't totally accurate and I know the term can be loaded. There really isn't a perfect phrase. Technically I would have been a lovepat but that seems like something that would be written across the front of a teddy bear.
How long do you plan to stay?
I'm here for good. My job is international and it's possible that I'll live abroad in the future, but the Netherlands is now my base. I have a Dutch wife, a Dutch house, a Dutch kid. I'm stuck here.
Do you speak Dutch and how did you learn?
I do speak Dutch, pretty fluently. I try not to say that I am fluent as I'm not sure I could have an in-depth conversation about economic policy or something like that, I don't know if I have the vocabulary. But I can go weeks now without speaking English.
I had a few lessons when I first moved here, then I mostly learned from cartoons. I would watch The Simpsons and Family Guy with Dutch subtitles. I would go to the pub, in a slightly scruffier part of Rotterdam, and practice there. As a result, I think I speak very undiplomatic Dutch. I can tell you off if you spill my beer.
What's your favourite Dutch food?
The seafood. 'Dutch cuisine' is a contradiction in terms, but the seafood is a real bright spot. I really enjoy going to the beach and enjoying some type of seafood. Kibbeling is delicious. I also enjoy the occasional herring, which really helps with the social distancing these days.
How Dutch have you become and why?
Well, legally I am 50% Dutch now. I have personally become pretty Dutch as well. Since I've moved to the Netherlands, I've become more relaxed and less fussy than I was living in the UK. I've really taken to the casual dress and the relaxed working hours. I even begrudgingly eat Dutch food.
When I'm working with British people who don't live here, or when I go back to the UK, I find the stereotype about directness is very accurate. A British person will say 'Could you possibly think about maybe changing this?' whereas a Dutch person will say 'This needs to be changed.' I think it makes for a more effective and efficient working environment but I can see how it comes off as abrupt if you're not used to it.
I'm quite comfortable with the mix, but I think like a lot of people who move from one place to another, you never feel totally at home. When I'm in the Netherlands, there are things I miss about the UK and when I'm there, I miss being here.
Which three Dutch people (dead or alive) would you most like to meet?
Desiderius Erasmus Roterodamus, better known as Erasmus. He was a Catholic priest and scholar who was critical of the Catholic Church. Erasmus University in Rotterdam, as well as the Erasmus bridge, are named after him. Erasmus was the illegitimate son of a Catholic priest in Gouda. His mother was his father's housekeeper. I would love to just walk around Gouda with him and show him what has changed and see his reactions to the world today.
Pim Fortuyn, the Dutch politician who was killed just before the national elections in 2002. I don't think I would agree with most of the things he would say, he was known for his opposition to Muslim immigration to the Netherlands, but I would like to know what he would say about the Netherlands now. And I think life is more interesting when you talk to people you don't agree with.
Peter Stuyvesant, the last Dutch governor of New York. He was the director-general of the colony of New Netherland from 1647 until it was ceded to the English in 1664. He's obviously come under fire recently, but he really left a footprint on the United States and I think his perspective on how this little country grew to such great global importance would be really fascinating.
What is your top tourist tip?
Go to the coast. People don't think of the Netherlands as a beach country, for obvious weather-related reasons, but it has a huge beautiful coast. Even in the winter, the landscape is beautiful. Go to the beach, swim in the sea and have some seafood.
My other bit of advice would be to visit the Netherlands less attractive cities, like Rotterdam and Eindhoven. The image abroad is all 16th-century houses and canals but many places look more like an American suburb than the city centre of Amsterdam.
Tell us something surprising you've found out about the Netherlands.
How conservative it actually is. I think most people see the Dutch as being tolerant and liberal, but mostly it's a very conservative country. I expected to see a lot of people cycling around, smoking weed and it's more about going to grandma's birthday party. Many people here live a very old fashioned life.
Family is very important, people put on their suits and go to church on Sunday, and everyone is expected to do their part. The Dutch might not care about what's going on in the back garden, but the front of the house needs to be tidy and painted the right colours.
If you had just 24 hours left in the Netherlands, what would you do?
Probably pack in too much stuff, as I am wont to do. I would go for a bike ride where I live, around the Groene Hart. Then I would go to my favourite cafe in Rotterdam for breakfast and walk over the Erasmus bridge. Then I would either go to the Rijksmuseum in Amsterdam or the Mauritshuis in The Hague and take in the art. After that, I would walk on the beach, have some kibbeling, and drink a dark beer on a terrace.
Thank you for donating to DutchNews.nl.
We could not provide the Dutch News service, and keep it free of charge, without the generous support of our readers. Your donations allow us to report on issues you tell us matter, and provide you with a summary of the most important Dutch news each day.
Make a donation