Doctor given formal warning for euthanasia on woman with advanced dementia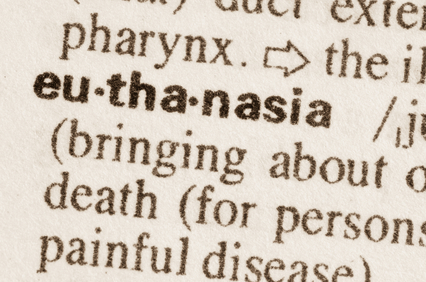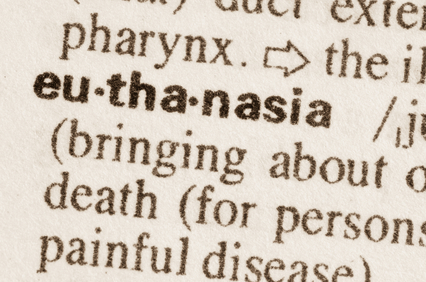 A doctor has been given a formal warning for disregarding the advice of an expert and going ahead with euthanasia for a woman with advanced dementia.
The geriatric doctor performed euthanasia on a 67-year-old woman with Alzheimer's disease, who had been living in a care home for four years.
The woman's family supported the euthanasia, and the woman had an advance directive saying she was 'completely opposed to being admitted to a nursing home' and would then 'want active euthanasia to be performed' and to 'die with dignity'. But an independent specialist had said that she was not 'suffering unbearably', her directive was not explicit enough, and so the 'due care' criteria were not fulfilled.
Unbearable suffering is one of six conditions that have to be met under the Dutch 2002 euthanasia law. Another is that an independent expert, often a specialist 'SCEN' doctor, has been consulted, and that there is no other reasonable solution.
A review by the Regional Euthanasia Review Committees (RTE) previously found that due care criteria were not complied with in this case, which was carried out by a doctor from the Expertisecentrum Euthanasia (then called the 'End-of-Life Clinic). Now the medical board of Amsterdam has agreed, issuing her with a formal warning.
The dementia patient, who at the time of her death had been suffering for 10 years with forgetfulness, low spirits and feelings of panic, had deteriorated in her last six months in a small nursing home. According to the RTE report, she was confined to a wheelchair, regularly shouted and screamed, could not eat independently and would sometimes get angry, hitting her carers, spilling food and drink and grabbing them and refusing to let go.
Suffering
She had asked her own GP to grant her euthanasia in 2011, after setting down her wishes in the directive, but the GP had refused. The subject was not broached again until it was raised by her children with the care home's GP, who referred the case on to the Expertisecentrum Euthanasia. This doctor was convinced the woman was suffering unbearably, with no prospect of improvement, but delayed the procedure after the SCEN doctor's negative advice and asked a colleague to observe the woman instead.
But the RTE, judging the case, found that the woman might have improved in a specialist institution with a different approach, that it was not clear if the woman still wanted euthanasia, or if she was beyond a doubt suffering unbearably.
Now, however the Amsterdam medical board has found that the woman's request was clear, and that the written directive could be used as evidence of her wishes, but that the doctor should have gone to extra lengths after rejecting the second opinion – by, for example, contacting the woman's original GP rather than colleagues. The board found a lack of 'procedural care'.
Investigation
The case is under investigation by prosecutors but Steven Pleiter, chair of the Expertisecentrum, has said in a statement that the medical board interpreted the law 'too narrowly', that it has special procedures for complex cases and that the doctor consulted six experienced doctors and nurses before disregarding the SCEN doctor's advice.
'It is possible to carry out euthanasia after negative SCEN advice; positive support is not a condition under the law,' he said. 'Expertisecentrum Euthanasia stands behind the doctor's decision to give euthanasia.'
He added that the censure had taken three years, during which the doctor was so affected she was no longer able to work, and said local inspectors should have waited for the outcome of the first ever prosecution of a doctor in a euthanasia case.
Court
Earlier this year the highest Dutch court overturned a murder conviction for Marinou Arends, and said advance directives could represent the will of people with dementia even when they became mentally incompetent.
Last year there were 6,361 euthanasia procedures and 2.5% were for people with dementia.
Expertisecentrum Euthanasia, which can take on complex cases from people around the country, said that it has had 1,000 requests from patients with dementia since being set up in 2012, and has honoured 360 of them.
Thank you for donating to DutchNews.nl.
We could not provide the Dutch News service, and keep it free of charge, without the generous support of our readers. Your donations allow us to report on issues you tell us matter, and provide you with a summary of the most important Dutch news each day.
Make a donation