Back to school: Leiden University versus coronavirus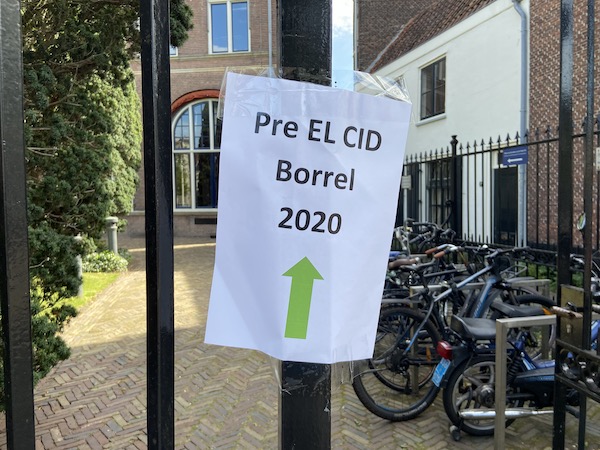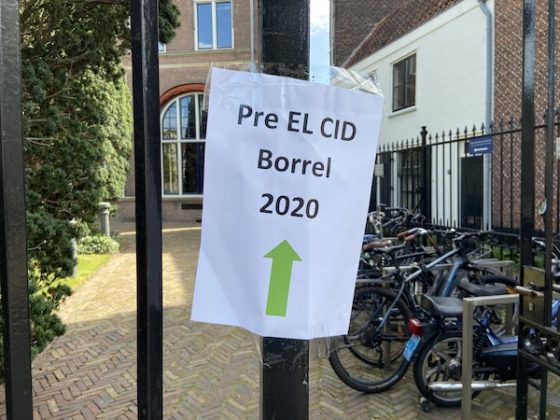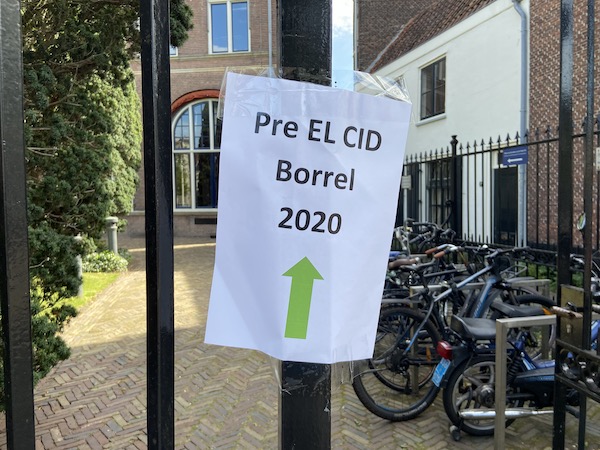 Universities all around the world are facing one of the most difficult academic years in history. Here's how Leiden University, the oldest in the Netherlands, has been dealing with the Covid crisis.
Every August like clockwork, a gigantic fort made of beer crates materialises in a parking lot across the street from the A.L.S.V. Quintus building.
It's one of the most common sights during Leiden University's EL CID, the name given to its annual multi-week introductory event for thousands of incoming students. This year, however, the boisterous tradition was toned-down due to the Covid-19 crisis.
Along with the fort, many other EL CID events, the live concerts and social gatherings, had to be moved online or outright cancelled, casting a further gloom over the 51st edition of the beloved annual tradition.
But trying to prevent an outbreak at EL CID hasn't been the only challenge confronting those on both sides of the lectern over the past several months and as a new academic year nears. The crisis continues to dramatically impact nearly every aspect of life at the university as both students and staff face an uncertain future.
Fight for your right to party?
'With the cases now increasing, especially among younger people, not too many professors are especially enthusiastic about standing in a classroom with twenty 20-year-olds who are still going to parties,' said Alexandre Afonso, an associate professor of public policy at the university.
There's no denying that 2020 is a difficult time to be an undergrad, especially for those who hit the books as hard as they do the dance floor. Despite the best efforts of EL CID's leadership, university administrators, and various student organisations to encourage social distancing and prevent unsanctioned gatherings from getting out of hand, it was impossible for them to be everywhere at once.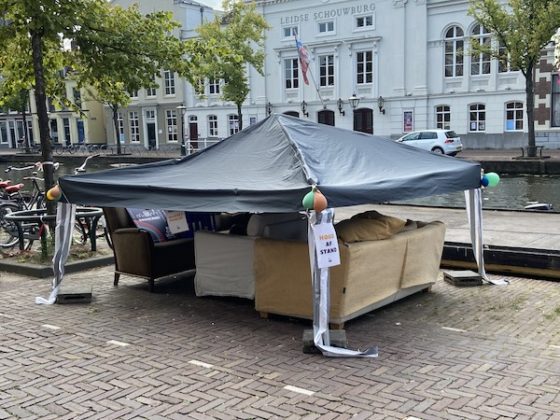 The streets of Leiden were quieter than they usually would have been during EL CID but one didn't need to be Sherlock Holmes to track down signs of ill-advised student festivities. However, one would have needed the deductive skills of the legendary detective to find anyone under the age of 30 wearing a face mask.
Sardines
Instead, there were puddles of vomit on sidewalks near various student organisations, students packed like sardines into boats on the canals, bikini-clad undergrads doing the can-can arm-in-arm in the middle of Van der Werfpark, and young men pushing rickety shopping trolleys full of beer back to houses that serve as homes for them and often dozens of their colleagues. The sounds of partying and even fireworks could be heard nightly in the centre of town.
Convincing university students to behave themselves has become such a maddening ordeal for administrators that it's captured national headlines. Prime minister Mark Rutte and other officials made efforts to put the kibosh on EL CID and similar 'freshers' weeks' at universities around the country.
Nevertheless, the continual urge to cut loose is a hard, if not impossible, one for many Leiden University students to resist, despite all the warnings. After all, this is the place of higher learning where King Willem-Alexander earned the nickname 'Prins Pils'. But how does even the most sober and cautious of bookworms practice social distancing when they're living in a centuries-old house with dozens of other students?
These factors have many around Leiden University worried about the days and weeks to come. At the time of this writing, plans are still in place for 'around a quarter' of its courses to be conducted in person. Classes begin, in one form or another, on 31 August.
A virtual university
University students and other 20-somethings took much of the blame for rising numbers of Covid-19 cases in August. This is another reason why keeping as many classes as possible online might be a smart move. However, that's sometimes easier said than done, especially for science courses that involve lab work, research, and other activities that can't easily be done remotely.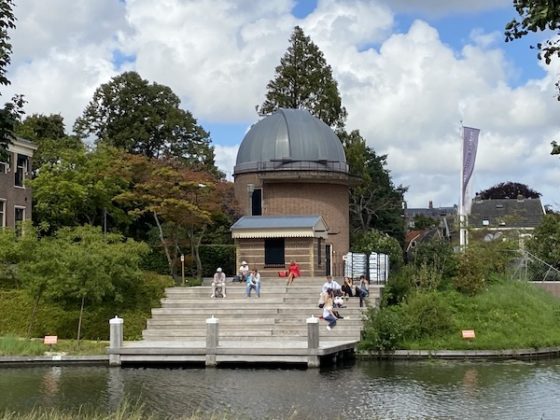 Anastasia Cholopoulou is about start her second year of psychology. Classes in this subject often involve studying non-verbal communication, acting out scenarios, and lengthy discussion sessions, all things that are difficult to do through Zoom. When her department switched to virtual classes in March, there were several complications.
'We had troubles with everyone being online because many of the students didn't have cameras,' she said.
In the weeks following the university's decision to move as many courses online as possible, Cholopoulou says she and her classmates were largely limited to viewing pre-filmed lectures when it came to classes. This changed in May as a few of her classes were converted to live interactions via Zoom with up to fifteen students.
'It was a weird situation for many students,' Cholopoulou said. 'But the uni understood that and they gave us the first three months to adapt to the system and not be strict about it. After those first three months, they got to be more strict, and I think they'll be stricter beginning in September.' 
Lost in translation
Language classes also proved daunting last spring. One student, who spoke to DutchNews.nl off the record, expressed frustration about how her Dutch class went. It was, she said, significantly marred by technical difficulties and the professor seemed overwhelmed at times while attempting to get the class's online video system to cooperate. She said she regretted taking it, especially considering the cost of tuition.
Ugur Derin is a PhD student in modern Turkish history who also took a Dutch course that was hit by technical difficulties during each class. Some of this, he says, was to his his lack of technical knowledge and old equipment, but Kaltura, the online video platform used by the professor, was also an issue.
'The physical atmosphere makes a big difference,' he said. 'The educational experience was worse, I think. For me, learning grammar is much more important than conversation, which we rarely did.'
Meanwhile, at the law school…
Pranav Khanna is a law student taking a Master's degree with a specialisation in digital technologies. His courses too were also marred by technical difficulties last spring, mainly involving internet speeds, which were offset by his professors using pre-filmed lectures. These were accompanied by live question and answer sessions via video calls. Exams were also a daunting challenge.
'Since conducting closed book exams was not possible, professors had to switch to other ways of grading students,' Khanna said. 'Most of the professors gave us assignments and academic papers to write on specific topics and our performance was graded based on our submissions.'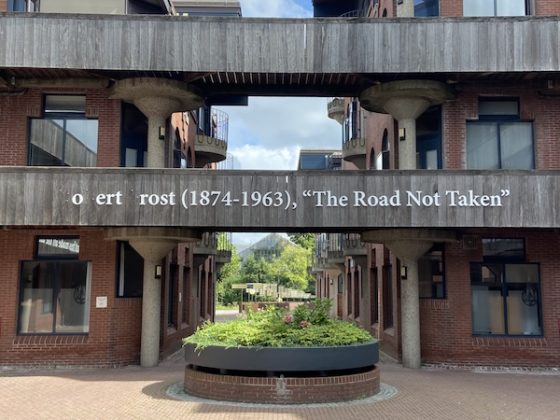 'The Coronavirus situation has definitely affected students' progress in a negative way, from not being able to interact with professors and one another, to not being able to take part in group assignments, discussions and brainstorming sessions,' he said.
'The stress and uncertainty made it even difficult to handle the situation and learn effectively. To add to it, the impact of the crisis on the economy has resulted in a substantial decrease in job opportunities and has narrowed the future prospects for students.'
No picnic for professors

Along with fretting over whether or not a sickly student sitting in the front row of a class this autumn is ill or merely hungover, the crisis has created plenty of headaches for the university's educators. Along with trying to keep students engaged with online courses and figuring out ways to conduct and grade examinations, many are also juggling their research, funding woes, and busy households on top of it all.
'It's been very difficult for everyone, especially those of us with kids running around,' says Dr Alfonso. 'I haven't really been doing much research because I've been having to care for them for almost three months. The daily lives of those of us with children have been turned upside down.'
The crisis has forced many professors at the university to come up with clever solutions to keep their courses running as smoothly as possible. Dr Andrei Poama, an assistant professor in political philosophy and public policy ethics, hasn't set foot in his office since March, but he has been holding regular office hours online.
'The Kaltura live-stream system was as if I was in my office myself and the students could 'walk in',' he said. 'The feedback I received from them was pretty good. They were pleased that this was as close as possible to real interactions.'
Dr Poama has now started lectures for one large undergraduate course that, under normal circumstances, would put him in front of over 200 students in a large lecture hall several times a week. Instead, he's doing them online.
These courses also require the students to attend smaller work group seminars every week that, for now at least, will be held on campus. Each features a maximum of 12 students and is being streamed online for those who cannot attend in person because they fall into vulnerable health groups.
International students
Many international students at Leiden University opted to return to their native country as the country entered its 'intelligent lockdown' in March. In addition to studying psychology, Anastasia Cholopoulou, whose native country is Greece, also serves as a board member for ISN Leiden, a group that represents students from abroad.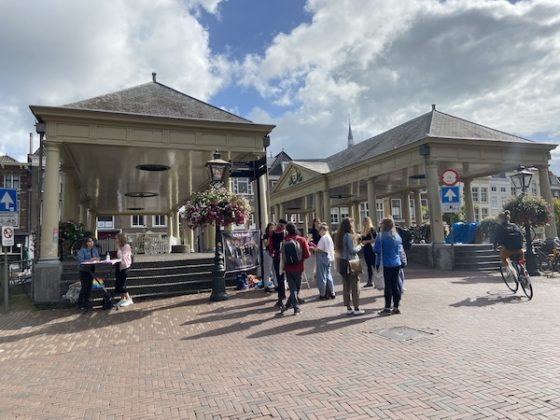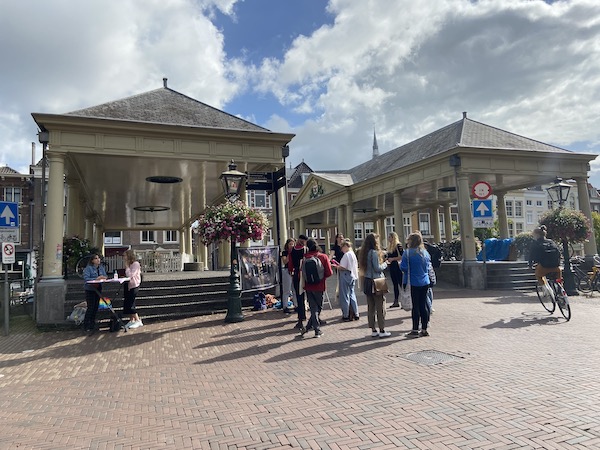 Many other internationals she knows from elsewhere across Europe, North America, and Africa struggled last spring. Several had to deal with housing issues or trying to get out of contracts with their landlords in order to rush back home.
In the weeks that followed, they dealt with unreliable internet connections and time zone differences that hugely impacted their abilities to log in and continue their studies. One student from Greece became so frustrated by the quality of his online courses that he dropped out and has decided to take a 'gap year', she says.  He plans to return to the university in autumn 2021.
Those who opted to remain in Leiden faced isolation and loneliness with the university's facilities largely off limits and the city almost completely locked down. To help keep their spirits up, ISN Leiden arranged various online events.
'We had online events like with Netflix to watch movies together,' Cholopoulou says. 'We tried to keep things like the photography club going via Facebook and a What's App group with a different topic every week. Then people would take photos and we'd upload them.'
Organisations like Nuffic have also made efforts to represent international students and help them during these uncertain times.
'We've been working with ministries, education institutions, and government institutions to make sure that the shock of the crisis can be absorbed the best possible way,' said Nuffic spokesperson Jeroen Wienen.
'That means making sure that international students get all the information they need, when they need it, but also making sure that we get a clear view of what the difficulties are that they face, so that those problems can be resolved.'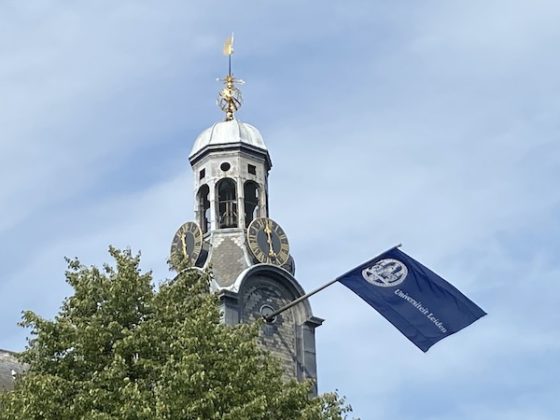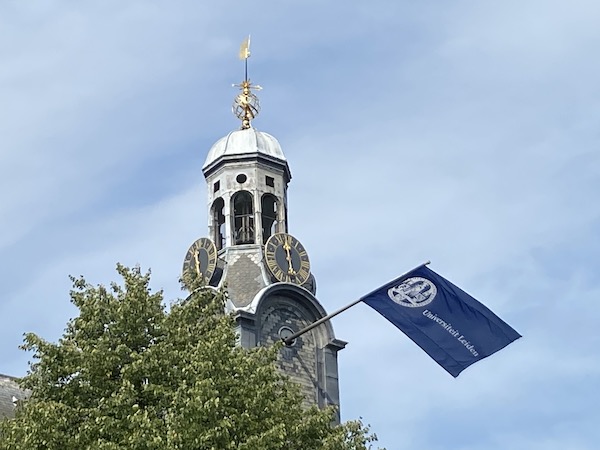 There is also an ongoing debate among international and native students in Leiden and other universities around the country over whether or not they should be paying full tuition for virtual classes.
The murmur over tuition fees could turn into a full roar if campuses around the country are forced to close their doors again this autumn. With Covid-19 cases steadily rising in Zuid Holland, the province where Leiden University is located, it could be one of the first to shut down.
'What's most difficult to deal with is the uncertainty,' Dr Afonso said. 'At one point, the university's goal was to continue having 30% of classes taught provisionally. That was an objective that was set when things were still fairly quiet.'
He and many of his colleagues are prepping courses that could be conducted either remotely or in person. The university has published an extensive FAQ section on its website that addresses various concerns.
It also released an eight page 'Campus Protocol' booklet on 25 August that covers everything from social distancing in classrooms to working from home guidelines for staff. These are two clear signs the administration is taking the crisis seriously.
Cautious optimism?
A stroll around the core of the Leiden University campus yielded a few worrisome sights on a quiet afternoon in late August. There were beer cans in the entrance to the Lipsius Building and, despite the crisis, fresh recruitment posters for the women's rugby team.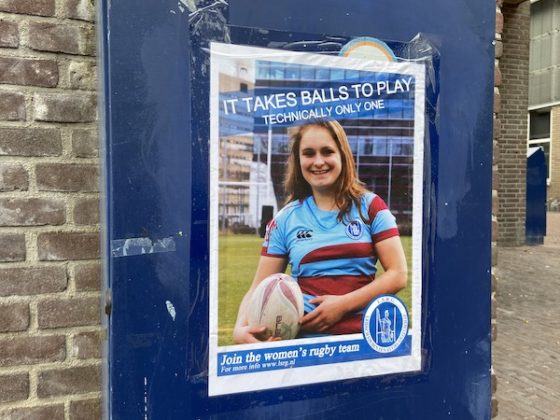 Letters falling off a large display featuring a line from 'The Road Not Taken', a famous Robert Frost poem, offered a foreboding warning. Overlooking a government mandated lockdown, what sort of road the university winds up on in the days and weeks to come depends on how well students and staff stick to the rules.
Yet while Dr Afonso and students are frustrated with various technical hurdles and the logistics of keeping the university operating, their opinion of its overall efforts during these past several months was largely positive.
'I would say that Leiden University was pretty much well prepared because it had already been investing in online education,' Dr Afonso said.
'I think the university was very proactive and made decisions keeping the students' interests in mind,' said Khanna. 'In addition, the measures were well communicated to the students and the faculty members were proactive and available to clarify any doubts that the students could have had. Overall, the university did a good job.'
Dr Poama says he would have liked to have seen more consultation with students and staff on the logistics side. 'Generally I think everyone is trying to do their best,' he said. 'Everyone is doing their jobs in the way they think is best for all parties involved, but we don't really have a standard to evaluate whether we're being successful at this or not because everything here is so new.'
No one knows what will happen once classes officially get underway, but Cholopoulou is keeping optimistic.
'I'm pretty confident about things,' she said. 'I think the uni is working hard and doing its best to make the studies as good as they would be in person. I want to have hope inside me and be optimistic. I would really love to have the studies that I dreamed of.'
Feel free to share your experiences via our Facebook page or email editor@dutchnews.nl
Thank you for donating to DutchNews.nl.
We could not provide the Dutch News service, and keep it free of charge, without the generous support of our readers. Your donations allow us to report on issues you tell us matter, and provide you with a summary of the most important Dutch news each day.
Make a donation