Partner content
'We are a truly pro-European business. Two thirds of our staff are EU nationals'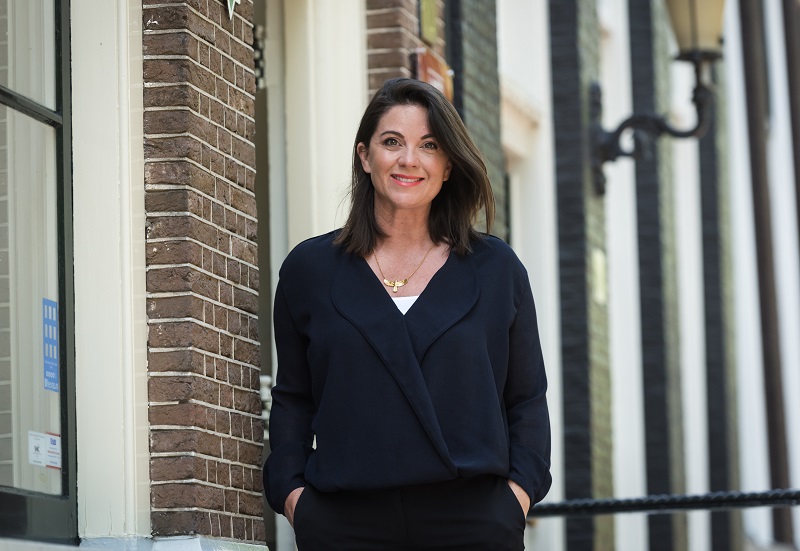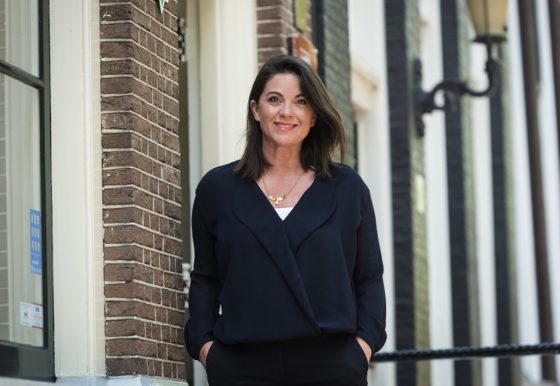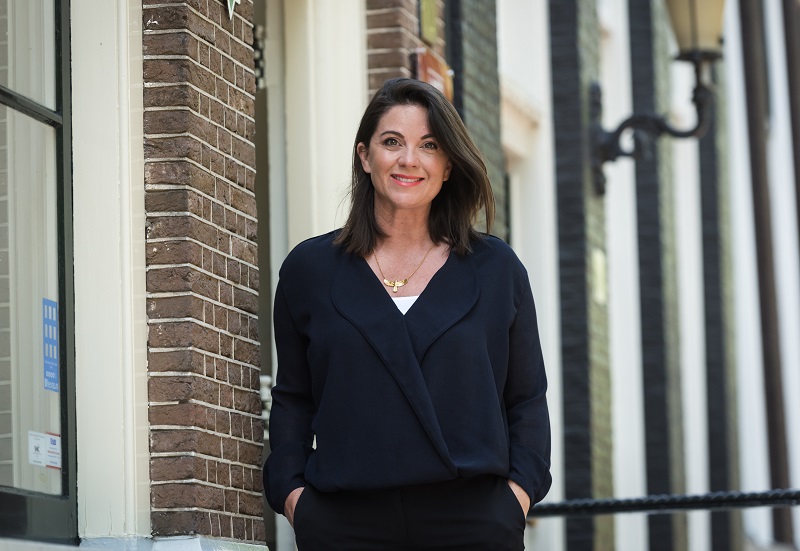 Big changes are on the horizon within the EU when it comes to fiscal frameworks, says Accordance VAT's chief executive Lucy Franklin.  From the company's Amsterdam office, she and the rest of the team are helping clients across the Netherlands and the UK to gear up to deal with the political and economic shake-ups ahead.

You opened your office here in October 2018. As a British company, what challenges have you encountered operating in the Netherlands?
Moving to a new country can't occur without teething problems, but we chose the Netherlands precisely because of its thriving economy, cultural and geographical proximity to our Brighton headquarters, and its status as a global leader in foreign investment and talent. It's a city associated with trade, and so it felt like a natural home for us. All of this made settling in relatively easy.
That said, sometimes we've been fooled by the word-perfect English spoken by everyone here into thinking we understand subtle nuances a little better than we really do! For example, we found that British and Dutch expectations of drinks and canapes at a business event can be quite different – we had to take the lead from one of our partners, NBCC, on this one!
Will being settled now be enough to keep you here post-Brexit?
Absolutely! This is our home, and we intend to stay. The last few weeks in Europe have shown just how vital intra-EU cooperation is, and I believe it's more important than ever to keep one foot on the continent and the other in the UK. That's not to diminish how complex things could be from 2021 onwards – there's a huge amount of uncertainty for EU citizens and businesses based in the UK and vice versa.
But for me, beyond the changes that are to come on a political and economic level, there is a really important piece of work to be done by businesses, politicians and all those who want to keep the close relationship between the UK and the EU alive. This is the time to stay and fight for being European.
Talk a bit more about what you mean by 'being European'
It's fundamentally who we are. The EU is far more than just a trading bloc. The political and economic organisation of a group of states has allowed something to flourish which transcends its origins – and that's what we want to protect.
That's not to say that Europe can be easily defined or that there's one language that can express it – it's a beautiful complexity of nations with wildly different ambitions and visions, and there are lots of tough questions to be asked and answered about how the bloc conducts itself, and whether rights and freedoms are distributed in the right ways.
But Europe does have shared values and characteristics – like people having a right to freedom and individual self-determination; the importance of democracy and international commerce; and a fundamental underpinning commitment to allowing humans to flourish while safeguarding the most vulnerable.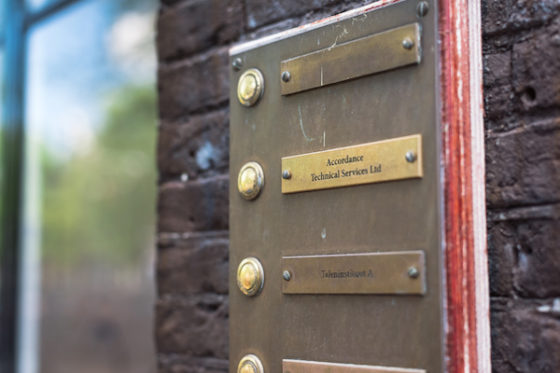 In terms of Accordance as a company, we are a truly pro-European business. Two thirds of our staff are EU nationals, we speak all the major EU languages in house and our aim is to help businesses trade confidently across Europe. It really means something to us to have this richness and diversity represented in the company, and it has shaped who we are.
For us, being European means capturing the essence of Europe, making it part of our ethos and continuing to work for a world in which these values are dominant, even if we're not part of the political project.
How do you think Brexit will affect you and other businesses that operate cross border?
With negotiations still underway so much remains to be seen, but we know the impact will be seismic. Throughout the Brexit process I think we've all come to recognise how intertwined we are – not just in a cultural and psychological sense, but in a material and practical way.
Supply chains snake across the continent. One business's manufacturing capacity is dependent on warehouse stock in another EU nation. Supermarkets and restaurants need consignments to cross borders swiftly so that consumers have food on their plates.
That's felt even more true in recent weeks as we've realised our interdependence on chemicals, pharmaceuticals and food products from each corner of the bloc to keep us clean, safe and fed. There's an imperative to allow knowledge, skills and goods to transcend borders – the only way we can fight the threats we face is with cooperation.
Do you think coronavirus will affect the Brexit process?
I wish I had hard facts to offer! Like much of the Brexit process, it seems that decisions will be left to the last minute and commentators, business people and politicians will continue to be faced with uncertainty.
Coronavirus has knocked everything out the park – an extension to the transition period seems the logical thing to do, particularly as attentions are elsewhere at present. But logic hasn't governed the process to date. With this in mind, businesses must keep preparing to the current timeline.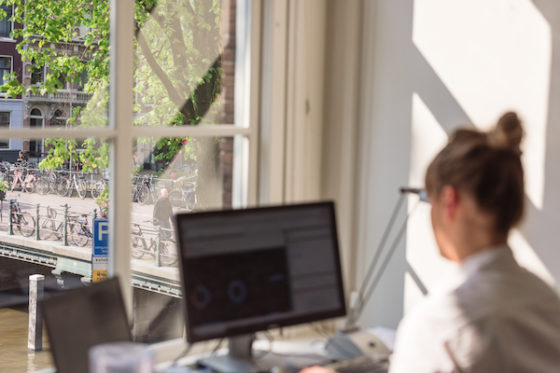 What are you doing to support your business and clients around Brexit and Covid-19?
For a long time, we've been conducting Brexit impact reviews with clients and working to review supply chains and frameworks to minimise impact. As the nature of the trading relationship between the UK and the EU takes shape, we'll be able to offer more up to the minute advice on exactly what businesses need to do, and how their accounting practices may change.
But of course, a lot of Brexit planning has given way to Covid 19 mitigation in the short term. We've had businesses on both ends of the scale approach us for help – those who are seeing a sudden uptick in demand and supply, and those who are experiencing unexpected contractions.
Control
When – hopefully – coronavirus is brought under control, businesses must turn their attention to the big changes on the horizon in the EU with regards fiscal frameworks. The EU is reshaping VAT to keep up with the demands of digitisation, and that has a big impact on business.
At the same time, Brexit is looming. All of this must be prepared for. The Netherlands British Chamber of Commerce (NBCC) is doing huge amounts to support companies on both sides of the border, and we're a proud partner of theirs. We continue to work with them through the impact of the coronavirus – even if that means virtual events rather than face to face ones!
Is there a possibility that you'll move all of your operations to the Netherlands?
We're very happy and proud to call the Netherlands home, but we began in the UK and it will always be our base. Like any business, the most important thing for us is our clients. Having an office in Amsterdam means that we get to be in close proximity to the large number of clients we have based on the continent, while keeping ourselves very much rooted in the European ethos and culture we're so proud of.
Thank you for donating to DutchNews.nl.
We could not provide the Dutch News service, and keep it free of charge, without the generous support of our readers. Your donations allow us to report on issues you tell us matter, and provide you with a summary of the most important Dutch news each day.
Make a donation