Nine change makers in the Netherlands making fashion more sustainable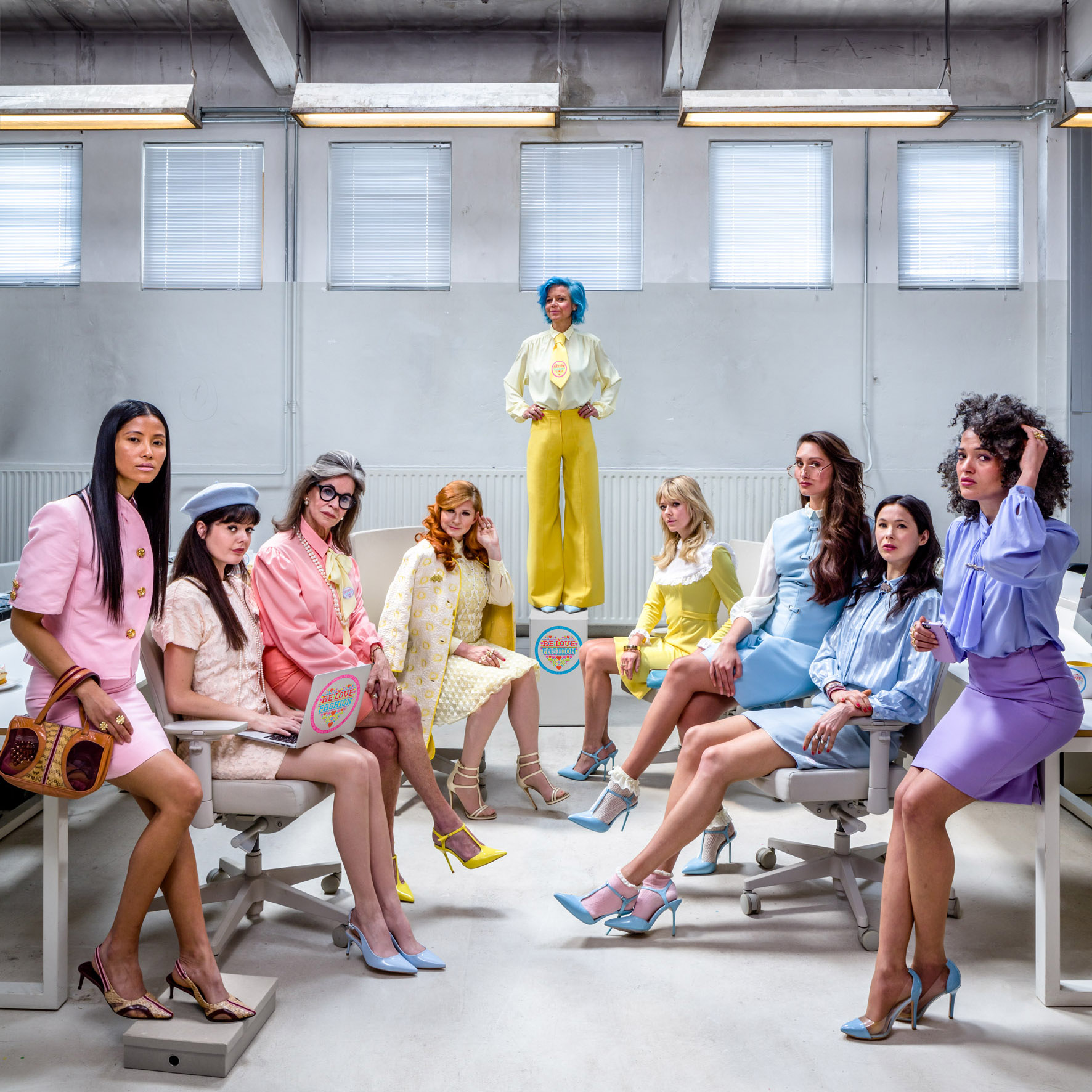 The fashion industry is the second biggest polluter on the planet, responsible for around 10% of all global carbon emissions and tarnished by a reputation for sweatshops – but it doesn't have to be this way. DutchNews.nl shines a light on nine innovators in the Netherlands helping to make the sector more sustainable.
Consumers in the Netherlands discard about 210 tons of unwanted clothing and textiles each year, two-thirds of which is incinerated; while the Dutch fashion industry has an annual surplus of around 21.5 million items of unsold clothing, often produced by poorly treated workers and not built to last. Each garment produced has an average carbon footprint of 20kg. Changing practices in the clothing industry is crucial to meeting the country's emission targets and improving the industry's human rights record. Here are nine change makers in the Netherlands leading the way.
Knitwear brand Loop.a life has abandoned the wasteful model of regularly changing, seasonal collections and focuses instead on creating long-lasting essentials for men and women. The cotton and wool garments are created from recycled knitwear and denim using an entirely circular, closed-loop process. Removing the need to cultivate the raw materials saves around 500 litres of water per sweater for wool and between 5000 and 15,000 litres for cotton. Founded in 2016 by Ellen Mensink, Loop.a life were the first Dutch company to use 100% recycled yarn, most of it sourced in the Netherlands. Similar colours are carefully selected and combined with industrial waste and Eucalyptus wood fibres, which means no dye is needed.
It's not just textiles that the fashion industry wastes. When garments are transported from factories to stores and hung on branded hangers, the plastic placeholders are discarded, condemning an estimated 85 billion single-use hangers to landfill each year. Since 2015, Amsterdam-based Arch & Hook has sought to change this by producing high-quality hangers made from sustainable materials. Previous collections have included bespoke hangers for clients such as Karen Millen and Harrods made out of FSC® certified wood, and last year, supported by Roland Mouret and the British Fashion Council, the company launched BLUE®, the first ever hanger made of upcycled ocean bound thermoplastic. '​At Arch & Hook, we strongly believe that we are in the early stages of a new industrial revolution,' says CEO and founder Sjoerd Fauser. 'Cleaning up what humanity has caused is crucial before eliminating plastics entirely.'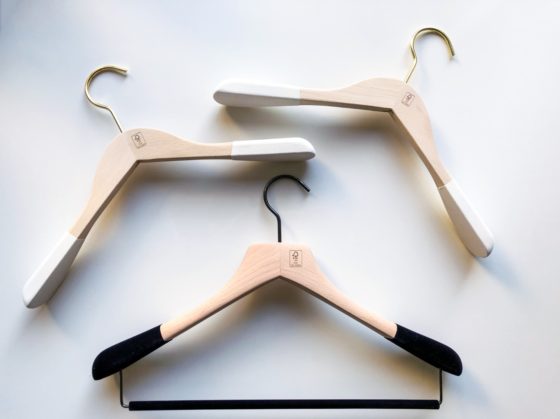 Examining the whole chain of production is crucial to making fashion more ethical. Amsterdam-based &Wider has been helping businesses bridge the data gap on working conditions in the clothing industry since 2014 by providing actionable results to drive material improvements in workers' lives and in the businesses that employ them. Through their online platform, buyers and employers can gather anonymous data direct from workers, and use this information to implement changes in labour practices along the supply chain. 'The fashion industry cannot work ethically without hearing from workers themselves,' spokesperson Sesihle Manzini told DutchNews.nl. 'The design of our system allows us to hear from vulnerable workers: those who we often hear about, but rarely hear from.'
Mud, a natural, endlessly recycled material, inspired the name behind this sustainable jeans company headquartered in Laren. Founded in 2013 by industry-insider Bert van Son, who had seen first-hand the unethical practices in the sector, MUD has taken a different tack by producing garments made from up to 40% recycled materials and coloured with Cradle2Cradle dyes. 95% of the water used is recycled through reverse osmosis, reducing water use to about one third of the industry standard. Clients can rent or buy jeans, repairs are free, and they can get reductions on loans or purchases by cashing in any brand of old jeans with at least 96% cotton content.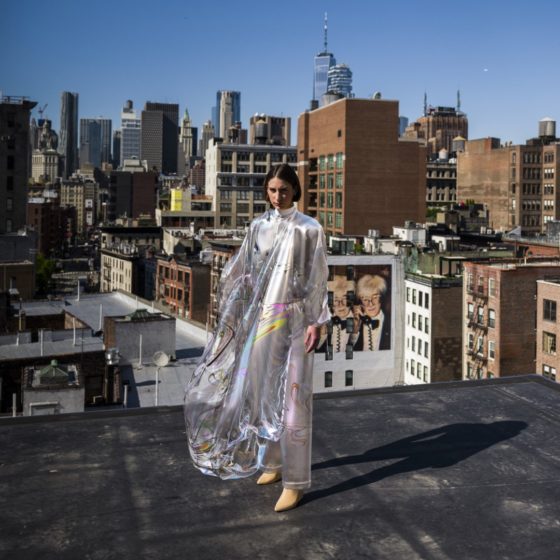 Thanks to Amsterdam-based digital fashion house The Fabricant, the digital dress is now a fact – and sold last year for $9500. The assertion that the clothes with the least environmental impact are those which do not exist is hard to argue with – even if it requires a total rethinking of how we promote fashion. The Fabricant specialises in 3D fashion design and animation, offering an alternative to physical concepts such as runway shows, sample sizes and photo shoots. The potential to try clothes on our digital selves, or create a digital advertising campaign can only cut carbon costs.
Founded in 2014 by three students from Wageningen with a mission to make second-hand clothing the buyer's default, this online marketplace has over 4 million subscribers. From its headquarters in Utrecht, United Wardrobe has now opened its doors to France, Germany and Belgium, allowing users to buy and sell everything from designer shoes to onesies for newborns. 'People are way more conscious than six years ago,' co-founder Thijs Verheul told DutchNews.nl. 'We have already people of age 12 selling and buying secondhand clothes, not because it is cheap for them, but really because they love the sustainable factor.'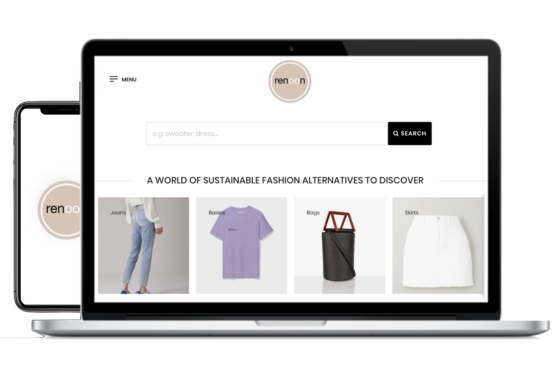 'I was so fed up with opening dozens of windows in my browser to find sustainable alternatives that matched my style,' says Iris Skrami, who co-founded Renoon to fill a gap in the market for a curated one-stop online shop for eco-minded style seekers. The app and website, which launched in 2019, feature new and pre-owned items with emerging brands such as Fisch and PANGAIA listed alongside established designers such as Stella McCartney and Filippa K. 'There are so many brands and products already in the market that we should have easier access to,' says Skrami.
Fast Feet Grinded are urban miners, seeking out wasted resources that gain new value when repurposed. In this case it's our discarded trainers. Globally, an estimated 12 billion pairs of trainers are produced each year, of which at least 90% will end up in landfill. The Limburg-based company employs workers with a distance from the labour market to upcycle rubber, foam and fibre from unwanted trainers to make spongy surfaces for playgrounds, athletics tracks and sports fields – or materials for new trainers. This contribution to a more circular economy in sportswear has attracted partnerships with brands such as Decathlon, ASICS and Intersport.
RE LOVE FASHION by RE LOVE Foundation
Three-year-old creative agency RE LOVE FASHION is an anomaly in the sector: its mission is to reduce consumption. Fronted by the striking blue-haired Antoinette van den Berg, a trend-forecaster and stylist known in fashion circles as the Lady in Blu, the Amsterdam agency is forging a new path in a polluting industry by promoting what she describes as 'joyful alternatives to enjoy fashion: reuse, retouch, restyle, repair and repeat'. 'If we really want to reduce the pollution of the fashion industry, the most effective solution is to consume fewer new clothes,' she told DutchNews.nl. 'How nice is it to wear something that you know didn't pollute?'
Thank you for donating to DutchNews.nl.
We could not provide the Dutch News service, and keep it free of charge, without the generous support of our readers. Your donations allow us to report on issues you tell us matter, and provide you with a summary of the most important Dutch news each day.
Make a donation