Families threaten legal action on corona care home policy for 'violation of human rights'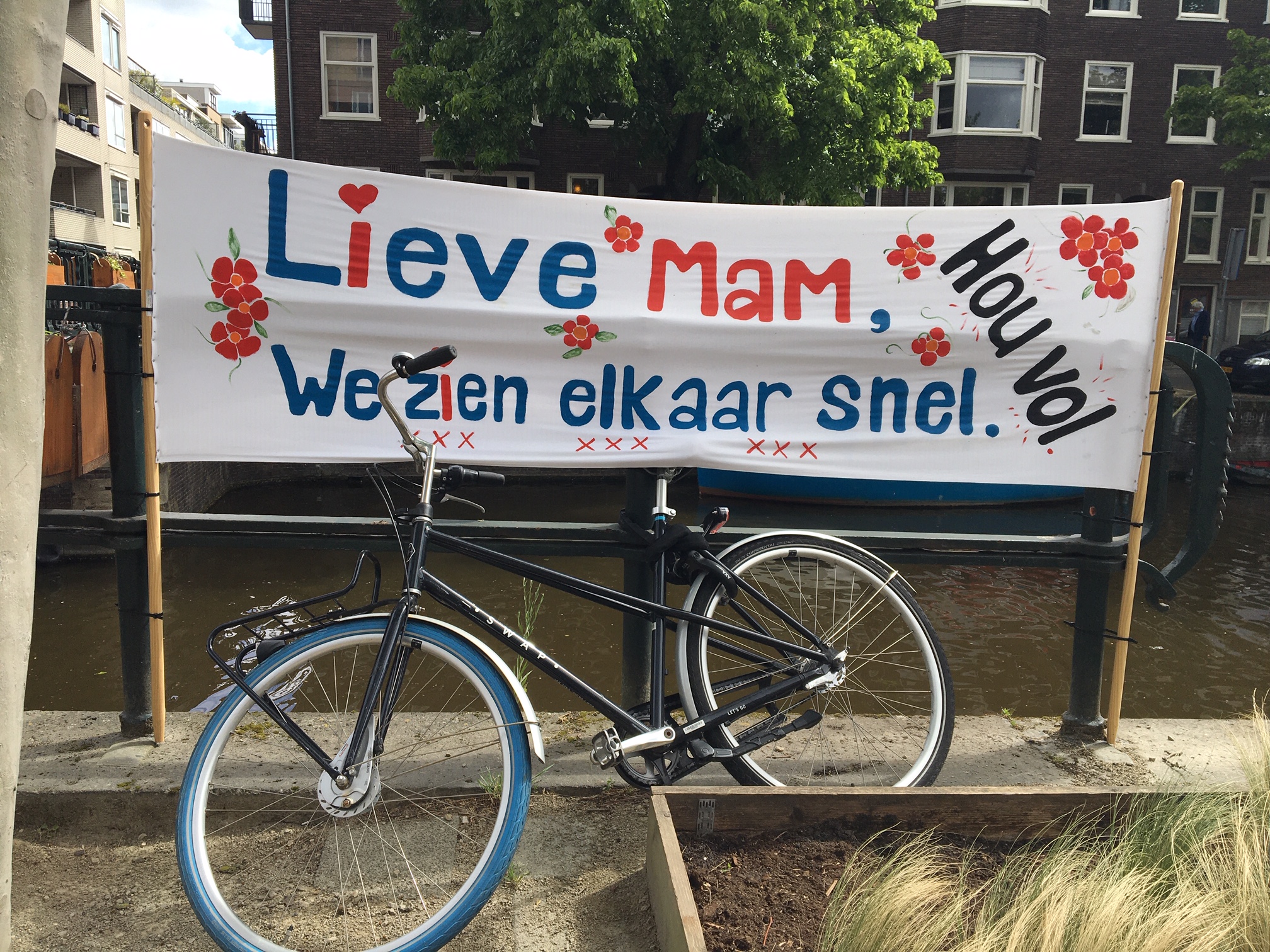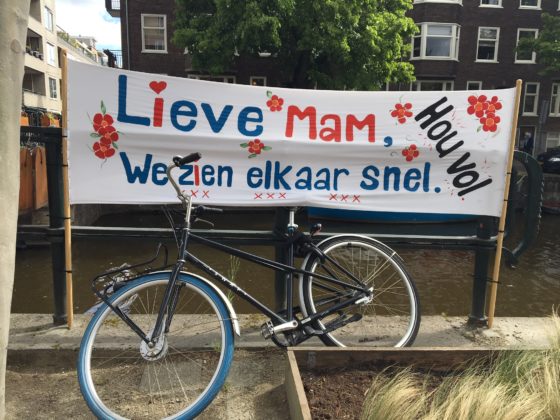 A nursing home in Amsterdam has agreed to give its residents more freedom after the families threatened a court case for 'violating' their fundamental human rights.
Human rights lawyer Liesbeth Zegveld told DutchNews.nl that the Amsta care home organisation has agreed to all of the access demands of families whose loved ones are at the Vondelstede home in Amsterdam.
Meanwhile Zegveld and fellow lawyer Elles ten Vergert have threatened to take the Dutch government to court if it does not properly respect the freedoms of care home residents in its emergency rules to limit the spread of the coronavirus.
'We have reduced people to objects in these homes and apparently it is very difficult to go back to a situation where we see them again as human beings with the same rights,' Zegveld told DutchNews.nl. 'Other liberties can be aligned with the right to good health: it is very possible.'
Rights
She told the Nieuwsuur television programme that it is a question of fundamental human rights: people's freedom to leave, the right to a family life, privacy, and the right to be fairly and humanely treated.
Zegveld represents the client board of the Vondelstede home in Amsterdam, who have relatives living there, but have been concerned about limits to visits and restrictions on residents' freedom of movement. Since then, relatives from at least three other care homes have asked Zegveld to represent them too.
Dominique Hoefnagels, whose mother is in the Vondelstede home, told Nieuwsuur that she was distraught that she was only allowed to visit her when the home thought she was dying. 'Then there was no restriction, I could just sit next to her, but after two hours, I thought: this is not a dying woman. This is someone who has been brought to life again by a portion of seeing her daughter. She was fine, and that meant my visit was no longer urgent, I couldn't see her for a month…I want an open house again where I can be with my mother in her apartment, whenever I want.'
Anja Marbus, representing the families, said that they had written countless letters to the Amsta organisation to ask for a relaxation of the rules and would not be satisfied by a token gesture. 'They are offering a little finger but we want the whole hand,' she said.
'Painful'
Amsta told Nieuwsuur in a statement that it recognised that it had been a very 'difficult and painful' period while it was balancing the health and safety of its 'vulnerable' residents and employees but announced that it will change five policies to meet the families' demands from next week.
Zegveld told DutchNews.nl that health minister Hugo de Jonge has meanwhile been given until next Wednesday to stop the violation of care home residents' rights such as their right to liberty, family life and humane treatment.
'I think [the policy] has to do with reputation: they want to keep the numbers of deaths as low as possible in this group. It's easy to restrict them because they are under supervision, and this might be the cheapest way to do it rather than a more individual approach,' she told DutchNews.nl. 'We have an approach based on fear.'
Drastic
In a press conference on Friday evening, De Jonge admitted that he agreed that fundamental rights were affected but said the government was taking 'steps' back to normal and understood that care homes were cautious.
'I don't disagree with the observation that this is about fundamental rights – and this is why we are taking the steps we are taking and giving care homes space [to relax rules] where we can,' he said. 'They need to do this in consultation with families' councils.'
He added that the government had not consulted legal experts about how to contain the corona virus in care homes. 'On March 19 we brought in the visitor ban and that was the most difficult decision that I have had to take,' he said. 'If you are talking about restricting basic rights, this was the most drastic of them, not being able to visit your father, mother or partner in a care home. But there was an important need: the virus was spreading so fast and so many care homes were infected that we had to do it. But we have since said that we need to take the route towards making things as normal as possible.'
A spokeswoman for Amsta told DutchNews.nl that it is relaxing its visitor rules every week, and had already accommodated a number of requests from families' council in Amsterdam. Its statement on its latest rule changes says that it carefully follows government guidelines and stresses: 'We find it very important that our residents can have visitors again.'
Thank you for donating to DutchNews.nl.
We could not provide the Dutch News service, and keep it free of charge, without the generous support of our readers. Your donations allow us to report on issues you tell us matter, and provide you with a summary of the most important Dutch news each day.
Make a donation