A touchy subject: why we can't shake the handshake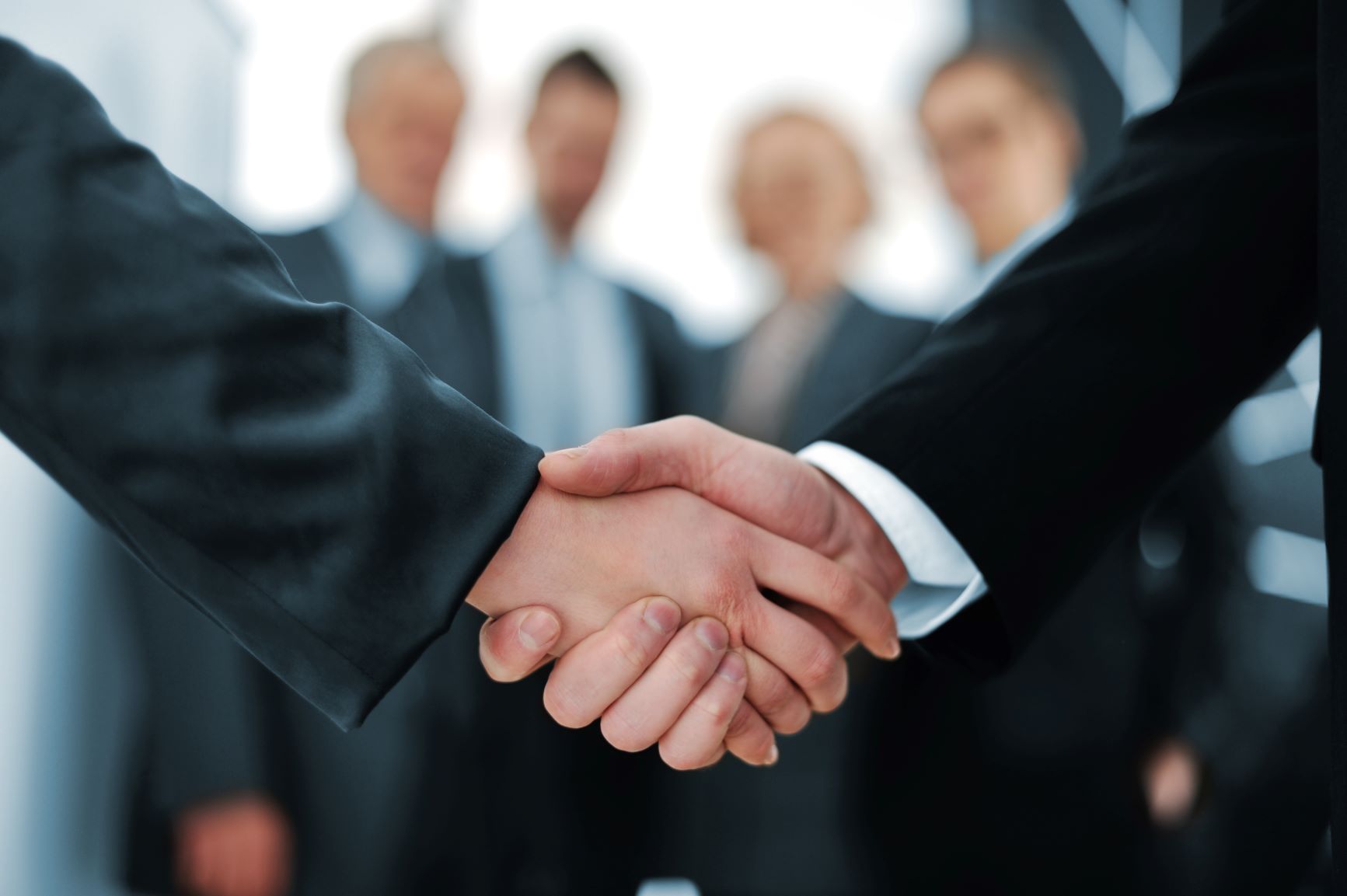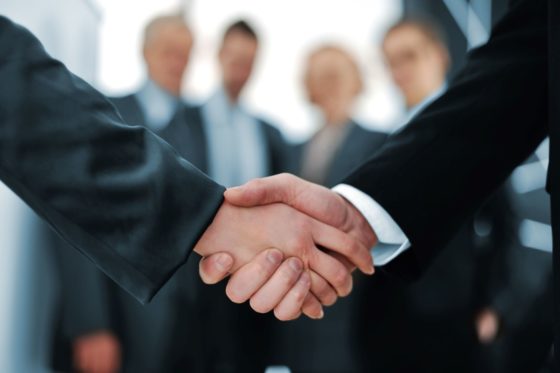 'From this moment, we will not be shaking hands any more!' prime minister Mark Rutte told the nation on March 9.
Fifteen minutes later, he jovially shook the hand of RIVM public health institute director Dr Jaap van Dissel. When Van Dissel pointed out his mistake, Rutte laughed it off, demonstrated an elbow bump and then led Van Dissel away with an arm around his shoulder.
Three months later body language experts point out, that just like Rutte, we are still floundering. They believe we urgently need to agree new physical gestures to demonstrate trust, openness and greeting – without invading each other's personal space with hands, kisses or bear hugs.
'We need rituals,' says psychologist Denise Dechamps, whose Body Language Academy offers training in improving non-verbal communication. 'I strongly advocate developing a new greeting ritual, and announcing it on television! I see people standing around, not looking each other in the eye: there is awkwardness now that we don't have that ritual and instant connection.'
Oxytocin
Back in 1952, American anthropologist Ray Birdwhistell estimated that the majority of our meaning is not carried by words but through body language – which is why experts believe culturally-accepted forms of greeting and farewell (like handshakes) are so important.
'Culturally, we need a greeting ritual to show someone this is a safe connection,' explains Dechamps. 'Psychologically or neurologically, the handshake or kissing is the first physical touch we have with someone. It lets our brain know it is a safe connection so it can make oxytocin, also known as the cuddle hormone. When we don't do that any more, we miss out on the quick feeling of connection.'
Business etiquette expert Lilian Woltering observes that companies – recently back to the office – are currently trying to work out what the new professional norms should be in a society where we have to stay 1.5 metres apart.
'It might be that we watch Mark Rutte for a cue, but it would be very pedantic if they tell us what to do and I don't think that the Dutch want to be told "from above,"' she said. 'I see that a lot of businesses want to establish new rules with each other, maybe even a corona etiquette. Of course, the basis of all the rules hasn't changed: you still need to greet someone. You can't just wave to everyone and say: "Hi!"'.
Nod
What the new gesture should be is a conundrum. Joost Fortuin, managing director of PageGroup recruitment firms, says Rutte's elbow hasn't really caught on. 'When people meet each other you see that there's a tendency to lean forward – and then they realise they can't,' he says. 'In general people nod, say hello or good morning, but are a little uncomfortable. Instead of shaking hands, people sometimes acknowledge the fact that they can't shake hands.'
He believes that a business-like head movement will become the new normal. 'I recommend looking each other in the eyes with a nod,' he says. 'If we developed an elbow or foot touch, people would see that as silly or artificial. The handshake is more or less gone forever to be replaced by a nod, where you look each other in the eyes and recognise you have each other's attention.'
Woltering has observed some people – like Dutch king Willem-Alexander on a recent Asian tour – making a kind of 'namaste' prayer gesture. 'I don't think that fits so well directly in our culture, myself,' she says. 'You can make a bow, softly touch elbows if you already know someone, or wave.'
Beatrijs Ritsema, an author and expert in Dutch modern manners – who admits not to being particularly touchy-feeling herself – has also seen 'a slight bow of the head' in a business context. It's still important, adds Fortuin, to demonstrate that you are opening up and have good intentions. 'It's saying: I am a good person and you don't have to fear me,' he explains.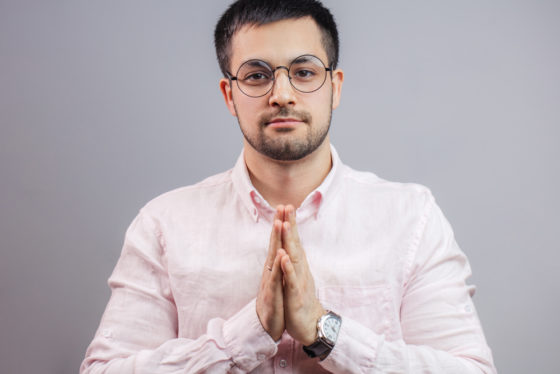 Kiss kiss
Things get even more complex when it comes to kissing. The Dutch typically kiss their friends and family three times on the cheek on meeting and parting – but, to the relief of the reserved and hygiene conscious, this pecking is now socially unacceptable.
'I think most people don't miss handshakes in their personal contact, but Dutch people are eager to kiss family and friends,' says Ritsema. 'But many people don't miss the kissing. Before corona, I sometimes got questions from people who are fed up with kissing and hugging.
'They would enter a party and were supposed to kiss the whole room but hated that. I think these people are not very sad that the kissing is gone for the moment.'
Older people have contacted her, however, feeling very lonely about the lack of physical contact – so she proposes taking heart from the social contact we can have, and blowing kisses or miming a hug with two arms.
Adapt
Woltering thinks that a hug will supersede kissing anyway. 'It's a very old tradition to give a kiss on the cheek in the Netherlands but the three kisses came in the 70s,' she says. 'One good thing is that I think the three kisses will disappear. In the next two years people will have to be careful and so we won't want to kiss someone's cheek. I think it will move to "one hug", something the younger generation have already started doing.'
Face-masks are another potential barrier to communication, adds Ritsema. 'I think it's a kind of frontier,' she says. 'It's more difficult to talk because you only have the eyes to go on. The mouth is also very important in communication as people look at it.'
Psychologist Dechamps believes that despite our discomfort right now, we will learn to feel close to one another even when we can't be there physically. 'When you have a real connection and you can't communicate this with your proximity, it doesn't feel natural,' she says.
'Teams will feel less like teams right now, and more like individuals. But I think our brains could get used to it in a matter of years.'
However for one Englishman, who would prefer not to be named by DutchNews (or kissed by any strangers) corona distancing is a blessed relief. 'I was born for this time,' he says.
Thank you for donating to DutchNews.nl.
We could not provide the Dutch News service, and keep it free of charge, without the generous support of our readers. Your donations allow us to report on issues you tell us matter, and provide you with a summary of the most important Dutch news each day.
Make a donation