RIVM experts say no exit strategy has been decided on yet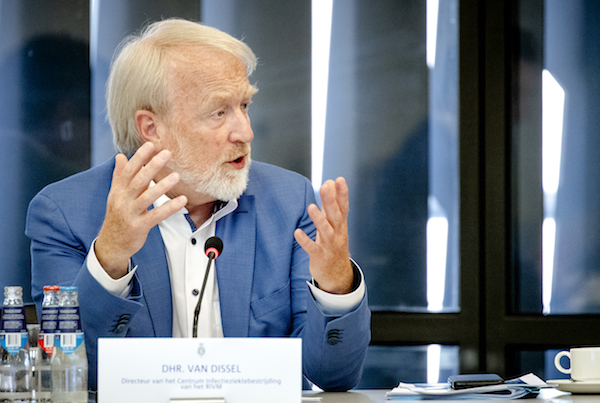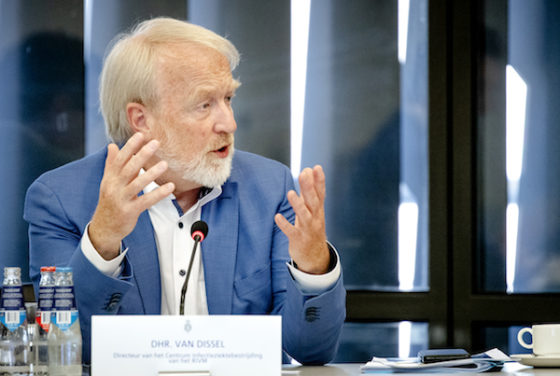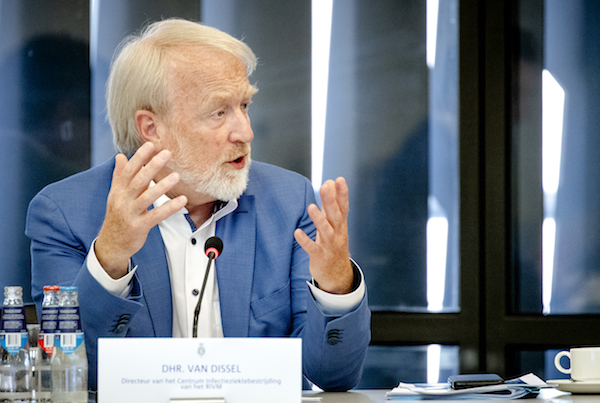 There are no concrete plans for an exit from the Dutch 'intelligent lockdown' as yet although more testing, and tracking and tracing, are likely to form part of the approach, experts from public health institute RIVM have said in an interview with broadcaster NOS.
'It is a little more complicated than picking out a strategy and proclaiming it the right one,' said Jaap van Dissel, the RIVM's head of infectious disease control and Jacco Wallinga, responsible for modelling the spread of coronavirus.
The RIVM is in constant touch with scientists abroad but approaches differ, as does the organisation's outlook on the future progress of the disease, Van Dissel said.
The epidemiologist says does not agree with the view of German virologist Christian Drosten that a second, more serious wave of coronavirus infections is likely to follow in autumn, for instance.
There are too many unknowns, Van Dissel said. 'I don't know what he bases his theory on. Anything might happen. It's not that we're disregarding the possibility but we don't know what the seasonal effects are, and how people will be taking their holidays this year. Of all the things we have to look into, this is not on the top of my list.'
Track and trace
Van Dissel said testing and tracking and tracing people who have the virus or have been in contact with infected people 'are looked into' as part of a possible road towards an exit.
'These have been shown to be effective. (..) But at the same time you have to realise that even when this approach was adopted the disease still spread, both in the Netherlands and abroad. So it's not as if this is the only key to solving the whole problem. One of the problems is that if a lot of people are infected and the virus remains under the medical radar by not producing any symptoms, tracking and tracing will be very complicated process.'
There is much we don't know about the epidemiological aspects of coronavirus, Van Dissel said, such as the behaviour of the virus among people who rarely have flu. 'How contagious are they? If they are, is that a parallel route to infection, apart from the contagions which lead to pneumonia? We don't know.'
Schools
Van Dissel said did not think that recent German research which showed children can carry the virus as well as adults should impact on the recent decision by the  government to partly open primary schools and creches.
'Children do not have serious symptoms and we have seen they can be contagious. And in Iceland where schools did not close and where similar measures to ours were taken, children did not contribute greatly to the number of infections. We try to make sense of everything that is known in the most honest and logical way.'
Effect
For every measure to relax the lockdown, calculations will have to be made as to the effect. 'At present, based on everything we know, we expect the Dutch R0, or the number of people infected by someone who carries the virus, to be below 1,' Wallinga said.
Despite the stable rate of contagion, Van Dissel told NOS he was unwilling to choose between relaxing measures, which would allow the virus to continue in the same manner so part of the population continues to fall ill for a longer time, and tracking down the virus and containing it.
'It's not a question of either/or,' he said. 'We don't know enough to say that either of the two scenarios will save us. We will have to explore both. But we are seeing very little air traffic at the moment, for example, and the Netherlands is an international trade hub and will be again, once we get back to normal. And that will, again, have repercussions that we cannot quite predict.'
Asked to comment on prime minister Mark Rutte's comment that 'we are making 100% decisions based on 50% of knowledge', Van Dissel said the number may now perhaps be 51%. 'What Rutte meant is we can't be sure of every single thing. The science isn't there yet. This virus has obviously found its place in the dynamics of modern society.'
The Dutch government has said it will announce what if any parts of the current 'intelligent lockdown' should be lifted before May 20, when the current deadline expires, but is widely expected to make some changes next week.
Thank you for donating to DutchNews.nl.
We could not provide the Dutch News service, and keep it free of charge, without the generous support of our readers. Your donations allow us to report on issues you tell us matter, and provide you with a summary of the most important Dutch news each day.
Make a donation