Mark Rutte, the 'world-class pragmatist' trying to take the drama out of the corona crisis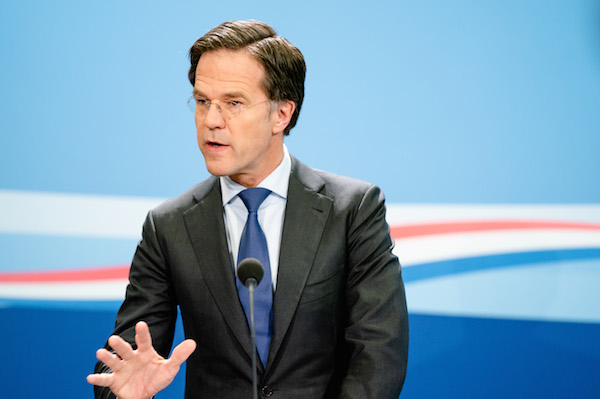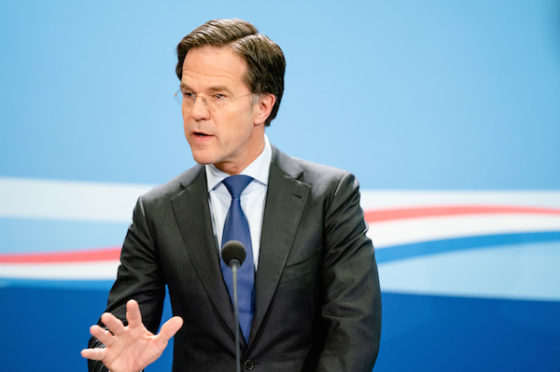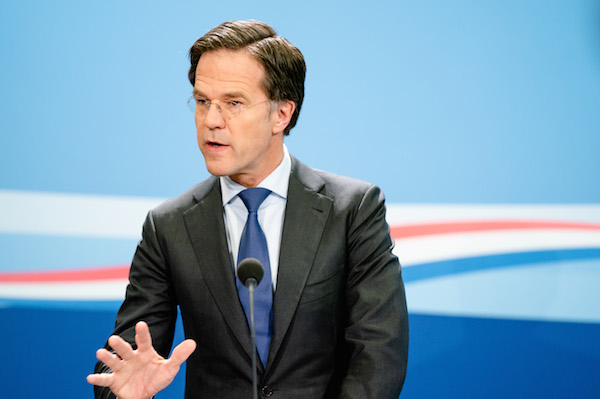 Mark Rutte's personal fortunes in the opinion polls have only improved since Covid-19 hit the Netherlands and his government's strategy has a domestic approval rating of 75%. Gordon Darroch looks at the Dutch prime minister's approach to the pandemic.
In one of his first press conferences on Covid-19, Mark Rutte described how he addressed a group of youths about social distancing rules. The prime minister was cycling home when he noticed the group loading takeaway meals into their scooters outside a snack bar. 'The guys said: "Hey, Mark"; I said: "Nice of you to recognise me, but you're right on top of each other. Do the smart thing and stand back from each other".'
The short exchange encapsulated so much about Rutte: not just his preferred mode of transport (less remarkable in the Netherlands than foreign observers suppose), but his faculty for speaking to people on their level, his straight-to-the-point delivery and his preference for problem solving over moralising tirades.
He sounded less like the leader of a country than a secondary school teacher ticking off a group of boys in the corridor – which, of course, reflects his second job teaching social studies on Thursday mornings at the Johan de Wittschool in The Hague.
Rutte's pragmatic approach to the coronavirus regime is consistent with his technocratic style of politics. He is not given to rhetorical flourishes or vivid metaphors like Boris Johnson, who described Covid-19 as an 'invisible mugger', or the bombastic meanderings of Donald Trump.
A Rutte soundbite is plainer, earthier, such as his response to seeing supermarket shelves full of toilet paper: 'We can poop for 10 years!' 'Floral language is not his thing,' says Joshua Livestro, a strategic affairs consultant and former editor of conservative opinion site Jalta.nl who advised Rutte during the formation of his first cabinet. 'Politics is management: tackling issues and solving problems. Too much floral language is a distraction and creates the impression that you view yourself as important. That's not Rutte's way.'
Science
Rutte's way has been, instead, to focus on the science and push politics to the background. As he said in his televised broadcast on March 16, after the first round of lockdown measures: 'We must navigate by the compass of scientific knowledge and dependable facts.'
At every press conference he reiterates the house rules: stay home, don't go out in groups, keep 1.5 metres apart. He takes time to praise the 'majority' who observe the rules and outlines the 'devilish dilemmas' of trying to minimise the damage to both the nation's health and the economy.
Where other politicians cast themselves in the role of war leaders fighting an invisible enemy, Rutte treats the epidemic more like a national scouting challenge: 'Only by working together can we bring corona under control'. He is the 'no I in team' prime minister.
In contrast to other European countries, the Dutch lockdown has relied for a large part on social compliance. Most shops have been allowed to stay open, nobody requires permits to leave the house, face masks are not required or even recommended outside the healthcare profession, beaches and parks are accessible and fines have been relatively scarce: 5,500 were issued up until April 23, compared to more than 750,000 in Spain.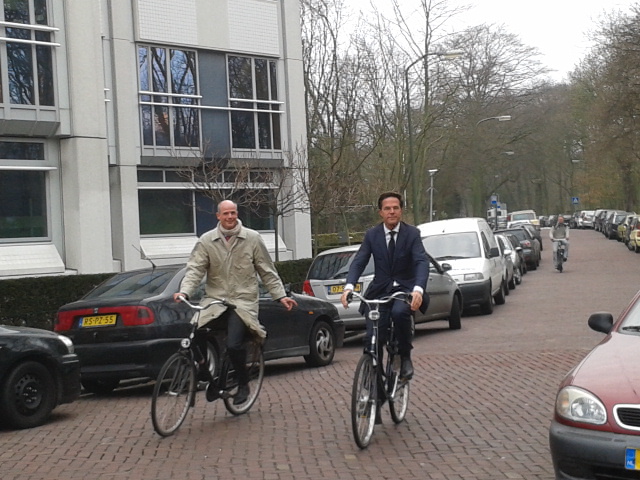 Rutte has described building the anderhalvemetersamenleving, or 'one and a half metre society', as a collective effort in which '17 million people need to find the right balance'. And in keeping with Dutch political tradition, he has made concessions. Schools were closed on March 15 despite the prime minister's insistence two days earlier that they should stay open to enable parents to keep working. 'I still think our point of view was right, but wider society didn't follow it. That's democracy,' he reflected in his April 24 press conference.
Amy Verdun, professor of European Politics and Political Economy at Leiden University, says the coronavirus crisis has highlighted Rutte's skill as a communicator. In the first press conferences a panel of ministers conveyed the government's message, but more recent editions have been pared down to a core team of Rutte, public health scientist Jaap van Dissel and health minister Hugo de Jonge.
'He's picked up on the atmosphere and people's feelings pretty well and people appreciate his way of speaking,' says Verdun. 'And he's been rewarded with strong support in the polls for his leadership and his party.'
Previous crises
Rutte also has the experience of previous crises to draw on. During his first cabinet he had to deal with the aftermath of the 2008 financial crash while holding together a minority centre-right coalition of his own Liberal party (VVD) and the Christian Democrats (CDA), supported by a confidence-and-supply deal with Geert Wilders's anti-Islam PVV party.
The government collapsed after 18 months when Wilders refused to back an austerity package, but the VVD increased its vote share at the next election, enabling Rutte to form a new coalition with the left-wing Labour party (PvdA).
During his second term he had to deal with the downing of Malaysian Airlines flight MH17 and co-ordinate the international effort to hold Russia to account for the attack. The current crisis has come 12 months from the end of his third term at the helm of a four-party coalition which has lost its majority in both houses of parliament.
Status
'His intuition during the financial crisis was to worry about parties on the right of the VVD, so he catered a lot to the eurosceptic and nationalistic tendency in the Netherlands,' says Verdun. 'He was new and young and represented a party that hadn't led a cabinet before, so he had a hard time rallying people to the cause. By the time of MH17 he had more status as a leader and people have respected him for the way he dealt with it.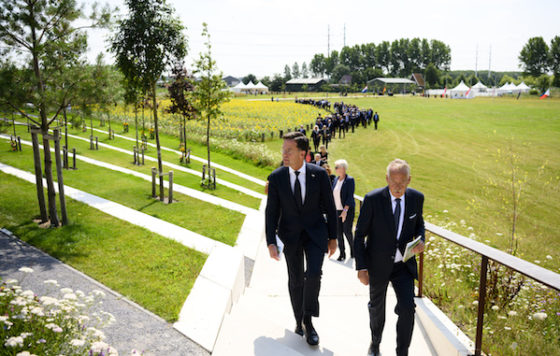 'During this crisis he's really grown and been able to rely on his expertise and his standing. Even if he were to lose the election or move on he's had a respectable period, so he's maybe freer now to do what he thinks is right compared to his first crisis in 2010.'
Political agility is the quality that has allowed Rutte to prevail through three terms with distinctly different cabinets, says Livestro. 'He's able to keep switching coalition partners because he's so nimble. Not intellectually nimble, but in terms of his principles. He personifies the old cliché: "If you don't like my principles, I have others.'" Losing a majority isn't a problem for him because he's a dealmaker. He'd make a very good US senator.'
Free country
In the first weeks of the coronavirus outbreak the government faced criticism for its lacklustre response. Rutte was reluctant at first even to ban hand shaking, insisting that 'we live in a free country', and social distancing only applied in the southern province of Noord-Brabant.
The prime minister also raised hackles in his first television broadcast in which he talked of building a 'wall of immunity' as healthy people were infected with the virus. This approach, set out just as the death rate was starting to rise rapidly, had unpalatable tinges of the 'herd immunity strategy' that the British government had just abandoned, though both Rutte and the public health agency RIVM have insisted that herd immunity was never the primary goal.
The prospect of a general election in March next year complicated the picture for Rutte, says Verdun. 'You could see him trying to work out what he's going to be judged on in 12 months' time – whether he loses the economy or he loses his moral authority because he's sacrificed some elderly people for the economy. If you know you have another three or four years, you have a different time horizon, but he had to make sure he was successful over the next 12 months.
The coronavirus crisis has also soured relations with Europe, due to the Netherlands' strident opposition to using eurobonds to protect the worst-hit countries from economic ruin. Fury erupted in Spain this week when Rutte was urged during a recent walkabout at a refuse collection plant in The Hague not to 'give any money to the Italians and Spaniards'.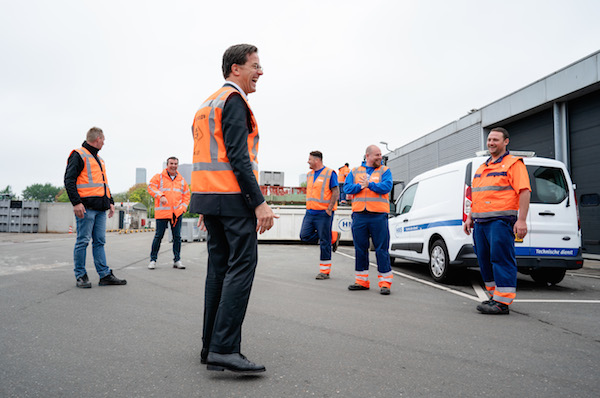 The prime minister replied with a cheery thumbs-up and promised to 'bear it in mind'. Finance minister Wopke Hoekstra infamously warned against the 'moral hazard' of mutualised debt, while his suggestion that Brussels should investigate Spain and Italy's failure to build up financial reserves was denounced as 'repugnant' by Portugal's prime minister, António Costa.
Hoekstra later expressed contrition over his lack of solidarity, but the Dutch position remains fundamentally unchanged: no coronabonds, just a €540 billion emergency support package.
'The whole talk about why you wouldn't want to give money to Italy, Spain and Portugal at this time has been very poorly handled,' says Verdun. 'Hoekstra has taken most of the heat, but there are a number of countries in the north that are reluctant to agree to a deal on eurobonds. It requires much deeper thinking on how you deal with very high public debt. On the solidarity regarding emergency medical equipment they quickly agreed to release the money, but only after this public relations fiasco.'
Prudent
Rutte is constricted by the domestic political climate and the prevailing belief that spendthrift countries in the south are plucking the fruits of prudent Dutch financial management.
Mediterranean countries retort that the Netherlands owes much of its prosperity to imaginative cross-border tax arrangements that cost its European partners.  Italian football champions Juventus are owned by the Agnelli family, who four years ago moved their corporate headquarters to a flat in the Bijlmermeer district of Amsterdam.
'There's a tendency in the Netherlands to count how much you give to Europe and how much you receive,' says Verdun. 'After many years of being a net receiver through the common agricultural policy they switched to being a net contributor, and they really didn't digest that very well. A lot of people just do the budget maths and don't add in all the other dynamic effects that make the Dutch so much better off than they were in the 1980s.'
Brokering a solution to the EU crisis that he can sell to the voters at home will test Rutte's political management skills to the limit, says Livestro. 'Rutte knows he needs to change tack, but the Dutch political debate won't allow it. We've taken a huge amount of flak during this crisis without realising it.
'He will need all his statesmanship to explain that things are going to be different, and the story we've told about ourselves and the rest of Europe for the last 10 years is no longer the way things are. Is the build-up to an election campaign the best time to do that? Maybe not, but he'll have to.'
Though the VVD has yet to announce who will head its list of candidates for the election in 2021, it is unthinkable it will be anyone but Rutte. And he will go into the campaign as favourite to lead a fourth cabinet. He will run on his record as a crisis manager and problem solver, but his strength could also be his weakness, says Livestro.
'He is a world champion pragmatist. You can't beat him in that frame. No party leader is more pragmatic than Rutte. But if a politician stands against him who can win people over as a passionate social democrat, for example, it could be difficult for him. He doesn't have any kind of vision to offer.'
Thank you for donating to DutchNews.nl.
We could not provide the Dutch News service, and keep it free of charge, without the generous support of our readers. Your donations allow us to report on issues you tell us matter, and provide you with a summary of the most important Dutch news each day.
Make a donation