Inburgering with Dutchnews.nl: 10 key facts about herring
So while we are all largely confined to base, what better time to brush up your knowledge of all things Dutch? DutchNews.nl is pleased to present its very own 'inburgering' course in, well, however many lessons it takes.
Lesson 11: The herring
The new herring season starts on June 12 and every year the fish is described by experts as being 'lekker vet' (nicely fat) and 'of good quality'. Here are some key facts about this Dutch delicacy.
The humble herring. The herring (from the Clupeidae family) grows up to 20 cm in length and lives in very large schools. They feed on plankton and other tiny sea creatures. Herring stocks had been threatened by over-fishing but quotas have solved that problem.
Hollandse Nieuwe. Hollandse Nieuwe is the name given to young herring caught between mid-May and the end of June which have a body fat percentage of at least 16%. The fish are gutted and salted but the pancreas containing an enzyme which helps the fish to ripen is left in place. This process – known as haringkaken  – apparently dates way back to 1380 when it was developed by a certain Willem Beukelszoon of Biervliet.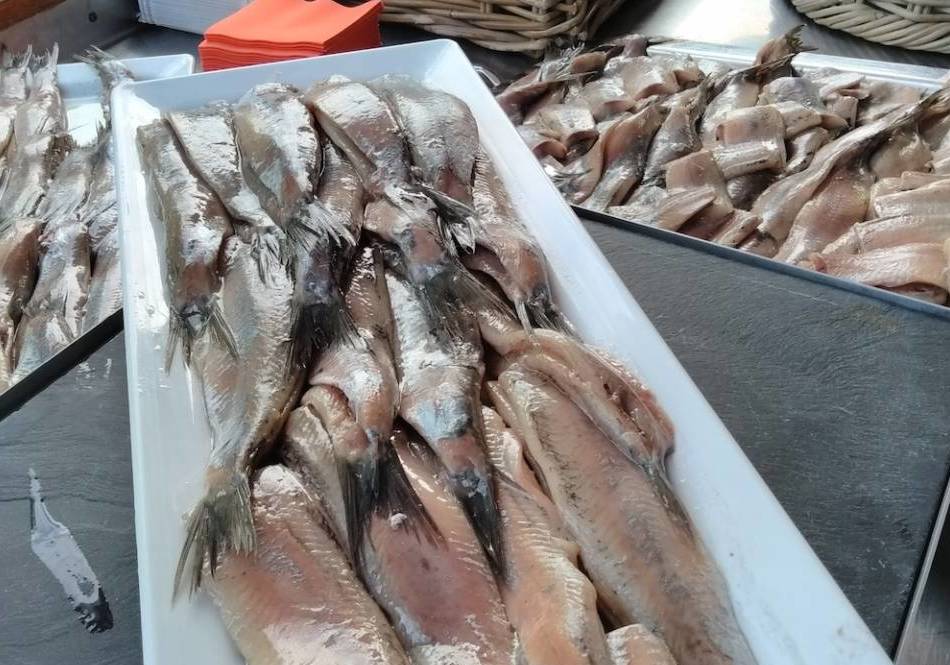 Maatjes. New herring are also known as maatjes, said to be a corruption of maagden (virgins) because their sex organs are not yet developed.
Fresh or frozen? Hollandse Nieuwe are actually caught weeks before the launch of the season, salted and deep frozen until the official start. Fishmongers advertise their supplies as being 'fresh from the knife'. After all, fresh from the sea would not be quite true. The fish has to be frozen by law anyway to kill off the nasty little herring worm.
Vlaggetjesdag. The day of the little flags is supposed to hark back to times of yore when the herring fleet came home. Now it is a nice excuse for front page pictures of Scheveningen and people in national dress – but not this year of course.  Most Hollandse Nieuwe are actually caught by the Norwegians, Swedes and the Danes and the last two Dutch trawlers gave up in 2013.

The first barrel. The first barrel of new herring is always sold off for charity. The most expensive barrel so far went for a whopping €95,500 in 2019. This year, the auction will not take place.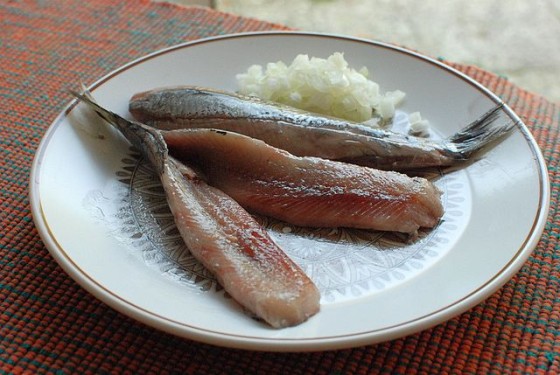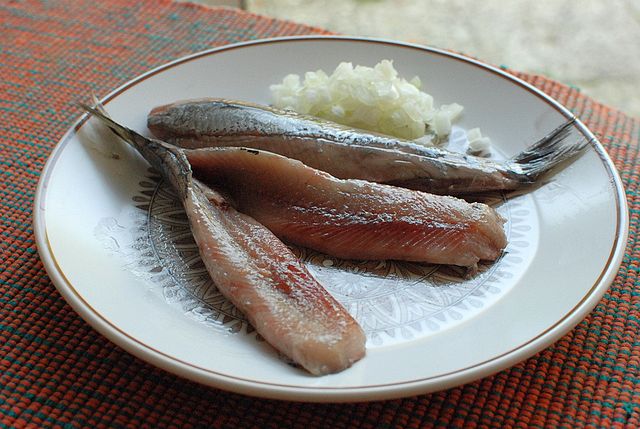 Uitjes en zuur. When you buy your herring at the fish stall, you may be asked if you would like 'uitjes en zuur'. The onion is said to be added to disguise the salt but today's fish are not as salty as they used to be. In some places you can also get a slice of pickle for the same reason. Purists shudder at the though of uitjes and zuur but most people like it.

Vis moet zwemmen. This means you need to wash down your herring with a shot of jenever.
Whole or sliced. Eating the whole herring while dangling it into your mouth is practised in much of the country but not in Amsterdam, where the herring is usually served sliced. In Brabant they like small herring which is not as salty.
Big business. The humble herring is a symbol of national pride. And big money is at stake. The Dutch spend some €150m on 85 million fish a year. Hardly surprising, then, that shopkeepers who decide to sell the fish before the official start date face fines running into thousands of euros. This year the official season starts on June 12.

Thank you for donating to DutchNews.nl.
We could not provide the Dutch News service, and keep it free of charge, without the generous support of our readers. Your donations allow us to report on issues you tell us matter, and provide you with a summary of the most important Dutch news each day.
Make a donation