'Everyone I have taken to Delft has fallen in love with it'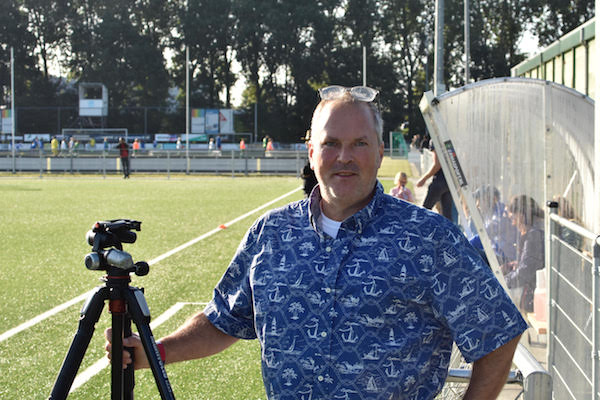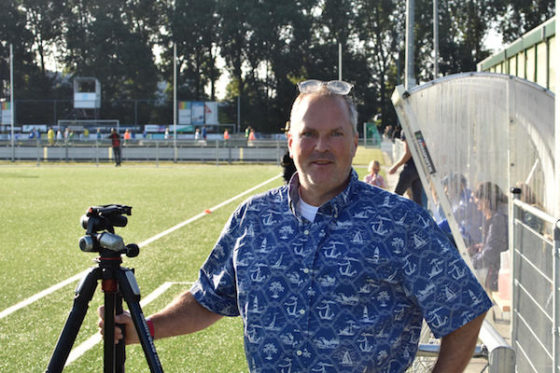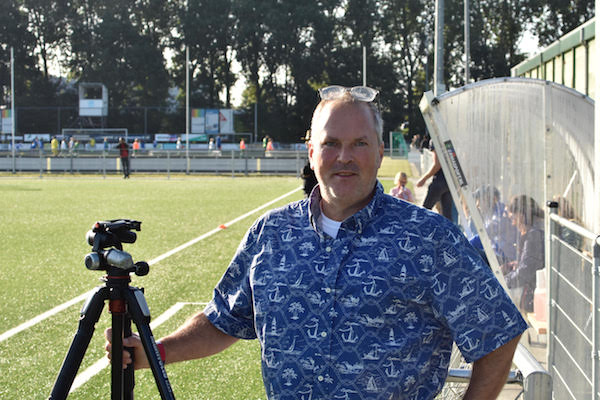 David Dilling grew up in Andover, a town north of Boston in the US. He started life in the Netherlands picking tomatoes before joining a software firm. He now lives in Pijnacker and is an ADO Den Haag season ticket holder.

How did you end up in the Netherlands?
The short version of the story is that I was in a bar in Newport Beach, California where I'd recently moved from cold Boston. I told my new friends that I was never going to leave California but then, later that night, in walked Bianca, a beautiful, young lady from the Netherlands. I met her and ended up here.
That was back in the mid 1990s. We were going to stay in California, but she ran into visa problems right around the time we made that decision. That's why I wound up following her to the Netherlands. When I first came over here, I was doing all sorts of odd jobs like working with flowers, and I got a real taste for the Dutch side of life. I was even picking tomatoes at one point. That was real hard work.
How do you describe yourself – an expat, lovepat, immigrant, international?
I'd say I'm ingeburgered, but I guess I'm kind of a lovepat. I quickly realised that love doesn't pay the bills, though. Picking tomatoes and tying up orchids probably wasn't the best career move, so I got in contact with Markzware and started working with them to open offices in Europe, the Middle East, and Africa. At this point, I consider myself more of an international than a lovepat, but I'm a combination of the two.
How long do you plan to stay?
I'll start off by saying 'never say never.' I once said I was never going to leave California, so I'm not going to say I'll never leave the Netherlands. At this stage, I'd say it's pretty much indefinite. I don't really see a reason to leave. I've got a family, I've got children, and it's a great country.
Do you speak Dutch and how did you learn?
Yes, I speak Dutch, but sometimes it's laughable. You can always break the ice with a funny saying that you mispronounce. As an expat, you don't really need to learn Dutch, of course, but I was an international/lovepat or whatever you want to call it. Then came children. I soon realised that going to the local school here and only speaking English was a little bit weird. Although that's probably totally fine.
Many people do that, but that's when I really started to learn Dutch and get more integrated into Dutch society. I read Dutch stories to them at night and I was reading and learning at the same time as them. I also started going to classes for about a year and a half at TU Delft.
What's your favourite Dutch thing?
Soccer and the snack bar. I have two favourite things. I spend a lot of time with the local football club here. It's called Oliveo, and that's just been great. There's all the soccer action, but there's all the interaction with the people there, too. As for the snack bar, I really love all these Dutch snacks like kroketten and frikadellen.
How Dutch have you become?
I'm now a season ticket holder for ADO Den Haag, the pro soccer team in The Hague, so I guess I consider myself pretty Dutch. I eat tons of snack bar food, but I don't cycle enough. I do talk about the weather a lot, though.
I've noticed that we're always talking about the weather with everybody, especially when we're out walking our dog. I guess that's another Dutch thing that I've picked up. Dutch people really seem to love talking about the weather.
Which three Dutch people (dead or alive) would you most like to meet?
Willem-Alexander. Because why not? He's the king. I love history, and he has a lot of insight that common folk like myself might not have. It would be really interesting to pick his brain. Modern day issues are always good to talk about, but I'd want to ask him for a historical perspective on the royal family and that kind of stuff.
Hugo Grotius. There's a statue of him that I keep coming across in Delft. He's also known as 'Hugo de Groot'. Hugo was the founder of international law. He was a theologian and was imprisoned in a castle in Brabant that I've visited. He broke out by hiding in a chest of books that they would bring him to read every couple of weeks. After he was free, he wrote a bunch of famous literature.
I don't know who I would really pick for a number three. I really like talking to older Dutch people who lived through World War II and huge events like that. I would choose any older Dutch person for this one. It doesn't matter what they did or where they come from, but it's always great to hear their life stories.
What's your top tourist tip?
Get out of Amsterdam. Amsterdam is great and you should visit Amsterdam, but you should also get out and visit Delft, visit The Hague, and check out the history of Willem van Oranje and see where Vermeer painted.
There's the Delta Works and dams down here as well. It's very unique to visit them and learn about how they shut during a storm. Everybody's all about Amsterdam, Amsterdam, Amsterdam. That's understandable, but they should get around, so to speak.
Tell us something surprising you've found out about the Netherlands.
I'll never forget this. I was out on a walk with some friends and the kids. We were on this wooden path over in Waardenburg near Utrecht when, all of a sudden, we came across a pyramid — literally, a proper, Egyptian-style pyramid. It's called the Pyramide van Austerlitz. It was made by Napoleon's soldiers.
They had some down time, and he wanted to keep them in shape, so they built a pyramid with an obelisk on top of it. It's 36 metres high and was built in 1804. It's the highest point in the Utrechtse Heuvelrug. The pyramid is very impressive, but it's also a great place to check out if you want to go for a walk, get into the wilderness, and come across a bloody pyramid.
If you had just 24 hours left in the Netherlands, what would you do?
I would just go with the family to Delft. I really fell in love with that city, and it was part of the process of why I decided to move here. Of course, I did it for my partner. That was the main reason, but I fell in love with Delft from Day 1. Any time I've taken people there from the US, the UK, or other countries when I have to entertain business people, they've all fallen in love with Delft.
So I would go there and hang out with my family. You come across a piece of history with every step you take. The atmosphere is very gezellig. There are a lot of pleins and old houses. They have a place there called the Beestenmarkt. It's the old animal market, but it's lined with bars and restaurants now. It's really fun and relaxing to hang out there. Because of TU Delft, it's also very international. You'll hear English spoken all around you and all kinds of other languages, too.
If you'd like to check out David's photography and video projects, you can visit his website at daviddilling.com
Thank you for donating to DutchNews.nl.
We could not provide the Dutch News service, and keep it free of charge, without the generous support of our readers. Your donations allow us to report on issues you tell us matter, and provide you with a summary of the most important Dutch news each day.
Make a donation