Dutch economy: without proper steering, there will be trouble ahead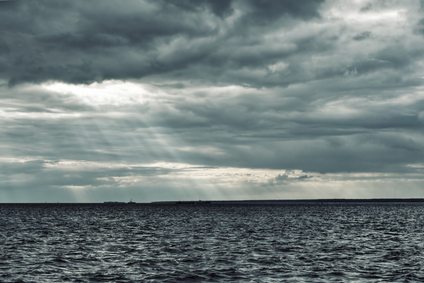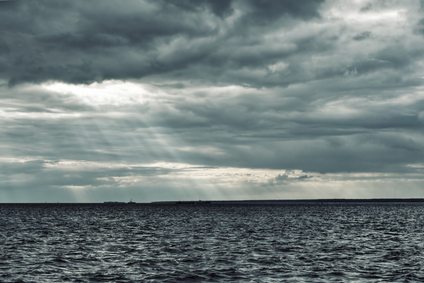 The Dutch economy is heading for heavy weather if the government doesn't promote the economy of tomorrow, say economists Rick van der Ploeg and Willem Vermeend.
The Netherlands is one of the countries whose economy will be hardest hit by the coronavirus crisis. Its open economy and dependence on now faltering trade are bringing economic shrinkage and soaring unemployment in its wake.
More and more countries are taking measures to get their stagnant economies moving again. But while other EU countries are spending huge sums, the Netherlands is bringing up the rear. Prime minster Mark Rutte is coming under increasing pressure to come up with the wherewithal to reboot the economy, starting with economic activity which can be adapted to the 1.5 metre society.
The 1.5 metre society
Without a vaccine to combat Covid-19, or medication which will prevent people from ending up in hospital, it is the only option open to this country. But despite many creative efforts, the conclusion must be that most companies are not going to be able to survive in the 1.5 metre economy.
Entrepreneurs will be facing competition from countries whose governments are not only providing more generous government support to business but who are stimulating plans for the new economy as well.
Start-up and scale-ups, with their innovative power, potential for job creation and ability to attract young and talented staff from all over the world, represent a huge business potential. That is the reason France, Germany and the United Kingdom have recently spent billions on fledgling companies.
The Netherlands too has offered support to start-ups but its €100m bridging loan has been criticised for landing businesses in a maze of bureaucratic procedures.
As other EU countries have demonstrated, businesses like this need simple schemes aimed at  share capital creation helped by tax measures. They need cooperation and coaching by experienced entrepreneurs and a tax deferral scheme lasting at least three years.
That is the kind of package countries can score with internationally. Many start-ups have already gone in search of the countries with the best entrepreneurial climate. The Netherlands is not among  them.
The Dutch approach
Rutte's support package for companies and workers has been well received, and rightly so. But it's not a plan which opens perspectives on tomorrow's economy. Opinion on what this economy should look like post coronavirus is divided, both inside and outside political circles.
Those who call for 'a better world' are saying that the coronavirus crisis can change political policy for the better, with more emphasis on an ambitious climate goals, less inequality and more social stability. Sceptics are expecting little change once the virus has been tackled.
Many regard the present crisis as an opportunity for social reform. The conditions imposed on companies which are getting government support illustrate this drive to create a better world. Trade union federation Union CNV is worried this will cause job losses and is annoyed with D66 for demanding that KLM, in order to be eligible for state support, scrap unnecessary holiday flights to sunny destinations.
Abroad
But politicians are failing to take on board the extent to which Dutch growth and employment are dependent on developments abroad. These countries are plotting their own course regardless of Dutch efforts at reform, for which, by the way, no budget proposals have been submitted as yet.
The state coffers are empty ( the expected budget deficit is 12% of GDP) and the national debt will rise to over 60% of GDP. Only if the economy recovers will there be any chance of reform. Politicians still believe that the Netherlands is among the world's strongest economies. But the Netherlands has been falling in global rankings in areas such as innovation, R&D, trade and higher education. Chances are that with a global trend of 'each for himself' it is in for a bigger tumble still.
The national interest
The coronavirus crisis shows that most countries will put their own interests first, as part of the anti-globalisation and anti-free trade trend. They support national companies and workers over others and impose trade restrictions as countries compete relentlessly for the best foreign companies and start-ups, wooing them with low payroll taxes and tax perks.
Despite the criticism of multinationals for dodging tax, most countries are still lining up to welcome them. Germany recently won the international battle for carmaker Tesla's mega factory.
The Dutch business climate used to be among the best in the world creating hundreds of thousands of jobs and innovative companies. But it has given away its advantage, not only because the business climate had deteriorated but because other countries have prioritised their own business climates.
The Netherlands has lost much of its appeal because of higher payroll taxes, fewer tax perks, a lack of investment in digitisation, new technologies and the growing public dislike of multinationals.
Looking at the past, and the present international trend, any discussion about reform should include the importance of creating a good business climate.
This column appeared earlier in the Telegraaf 
Thank you for donating to DutchNews.nl.
We could not provide the Dutch News service, and keep it free of charge, without the generous support of our readers. Your donations allow us to report on issues you tell us matter, and provide you with a summary of the most important Dutch news each day.
Make a donation