What will a 1.5 metre society look like? What the papers say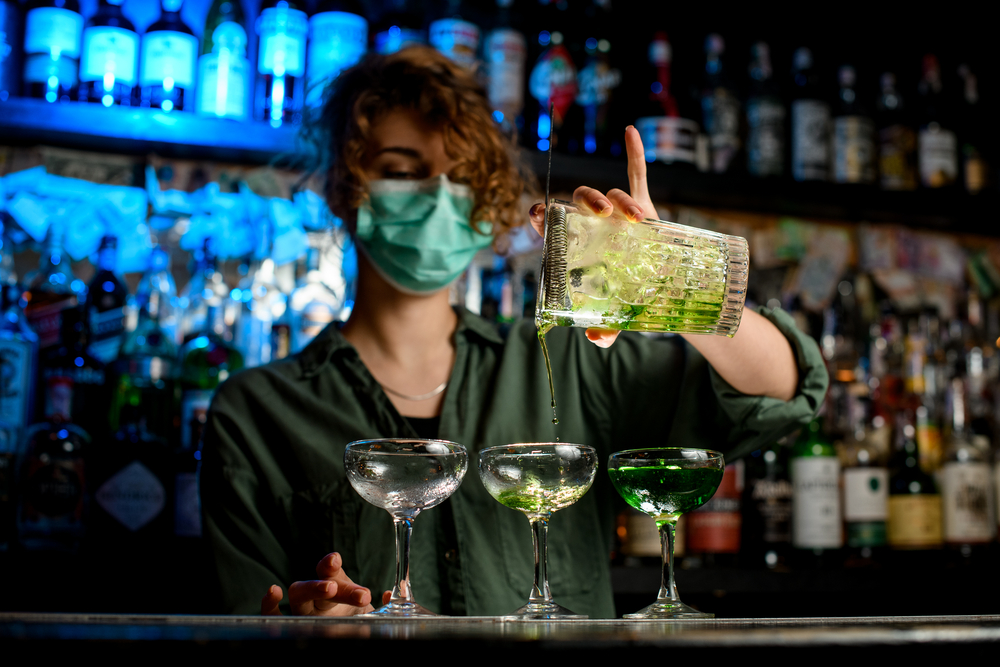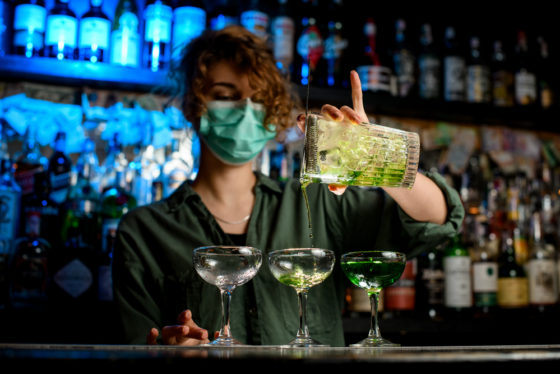 At some point in time coronavirus restrictions will be lifted but, in the absence of a vaccine, how is the Netherlands going to adapt to the 'new normal' of the 1.5 metre society? What the papers say.
First and foremost, forget all hope that things will get back to how they were in January, epidemiologist Jan Kluytmans warns in the Volkskrant.
Most people will still be in danger of catching coronavirus, he says, and if  safety measures such as social distancing are scrapped or flouted 'the whole sorry mess will start all over again, and that could happen perhaps 10 or 20 times over before the contagion dies out.'
Education
The Telegraaf looks at the reopening of schools, a major headache for heads, but which is not on the cards until mid May at the earliest. 'There are no concrete scenarios yet', school heads chief Petra van Haren tells the paper, who adds that ideas have been floated, such as a staggered return to school.
'The older classes first, spread among the classrooms and the lower years after, or half a class on one day and the other half the next. It's going to be a puzzle,' she said.
In the NRC, economics teacher Ton van Haperen doubts whether it will be possible to maintain the 1.5 metre distance in classrooms. 'The lads are always pulling and pushing at each other. You can't prevent that in a building with 1,300 pupils.'
Public transport
The Telegraaf predicts a general slowdown of the pace: instead of five million journeys on public transport the 1.5 metre rule would only allow for 500,000 and even that is a struggle, says Pedro Peters, chairman of public transport organisation OV-NL.
To cope with the influx, an online reservation system will have to be set up, Delft University transport policy expert Bert van Wee tells the NRC. 'You reserve a seat. If you don't and there's no room you don't travel. Metro and bus services are more frequent and could use time slots.' People in important professions, such as nurses and teachers, should have priority in such a scheme, Van Wee says.
Permanent groups so the same people always travel together, shorter working weeks, and face masks are also a possibility, Kluytmans told the Volkskrant. But 'cycling to work is the most obvious choice'.
Work
A corona-proof working environment means an end to the open offices beloved by Dutch companies, experts have told the NRC. Employers are already thinking of making changes to the workplace by bringing in stand-up desks and more constant cleaning, the paper said.
Most offices are not geared to 1.5 metre distance working, according to Wim Pullen from Delft University. 'Take the revolving door at the entrance. People have to wait to go through one by one and you get concentrations of people. It's the same story with the lifts.'
A much better idea to work on digitalisation, which offers possibilities of cutting out human contact altogether. 'We are well-prepared for a crisis of this sort,' Brian Jagt, chief strategy officer at civil engineering group HaskoningDHV tells the Financieele Dagblad.
'This crisis also offers opportunities. The investments we have made in digital working are paying off. (..) We made a 3D model of the facilities for one of our customers so he and his suppliers can work on plans together without having to meet physically.'
Shops and bars
Supermarkets already have experience with the 1.5 metre rule and will further professionalise, marketing expert tells the NRC. This means designated places for shoppers to wash their hands, card only payments and efficient walking routes, and online shopping.
Small retailers, such as clothes shops, will have a harder time because people like to mill around. Bars and restaurants will have to take far reaching measures to comply with the rule, with some contemplating 'catflaps' to serve food and drinks through, and the introduction of 'home packages' for restaurants, the paper said.
Happiness
One thing is for certain, RTL says, and that is that the 1.5 metre society will have an impact on the nation's happiness, which until recently scored so highly in the international happiness index.
'We are social animals and like to be near each other,' says sociologist Ruut Veenhoven who is investigating the impact of the corona measure. 'Shaking hands, and hugging form part of the human need to be touched. If we impose distance we violate human nature and that can make people unhappy.'
Thank you for donating to DutchNews.nl.
We could not provide the Dutch News service, and keep it free of charge, without the generous support of our readers. Your donations allow us to report on issues you tell us matter, and provide you with a summary of the most important Dutch news each day.
Make a donation