King's Day from your couch – our guide to Woningsdag
Not sure how to celebrate Koningsdag from home? Never fear, DutchNews.nl has your whole day planned out for you.
The organisers are calling it Woningsdag; social media is calling it Coroningsdag – one thing is for sure, King's Day will be a little different this year, given we're all celebrating it from home to minimise the spread of the coronavirus.
In 2020, the focus is less on drunken street parties and more on donating to support those in need. Here's a morale-boosting programme of home-based entertainment to give Willem-Alexander a big shout-out for his birthday, while helping to keep Covid-19 at bay.
Prior to the big day
If you had a special act planned for King's Day, you still have the chance to perform to huge crowds if you upload it here. Designate a charity and encourage viewers to pledge money for your good cause. Children with a musical act that they'd like to earn pocket money from can register to perform on Vondelpark LIVE.
The street markets might be forbidden, but don't let that stop you from clearing out your junk. Set out your stall on an online vrijmarkt such as KiKa vrijmarkt, mijnwebwinkel or Nextdoor.
Buy a lottery ticket for the Koningsdagtrekking. The top prize is €250,000 every year for 20 years. Proceeds go to health and sport charities. Tickets start at €3 and are available until 6pm on the 27 April.
Children aged 12 and under can write a letter (maximum 15 lines) to the king or draw a picture for him, sending him birthday greetings and telling him about their experience of the lockdown. Send the text or photo to vertelhetdekoning@oranjebond.nl. Remember to include the child's name, age and home town. The letters and pictures will be collated in a special e-book which the king will receive at 1pm on King's Day.
The big day: 27th April 2020
09:45 Across the Netherlands, bells ring out to mark the official start to King's Day. If you are not already dressed head-to-toe in orange, you have just fifteen minutes to do so before the first festivity of the day. If the Dutch flag is not yet flying from your window/balcony/gable, now is the time to fix that.
10:00 Poke your head out of your bunting-bedecked window and join the country in a chorus of the Wilhelmus, the national anthem. Here are the words in Dutch and English along with the melody. If you're a musician, you can find sheet music here for a huge range of instruments and join in with the Concertgebouw orchestra who will be live-streaming their performance. Share your performance on social media with the hashtag #Wilhelmus2020.
10:05 Toss a few coins in the hats of the kids performing in the virtual Vondelpark or get the telly on and look back at the previous six King's Days with 'NOS Koningsdag 2020' on NPO1 – a heart-warming reminder, no doubt, of what is supposed to happen on this day.
11:45 If that's enough sofa time, stay tuned and jump up and down to exercise programme 'Nederland in Beweging'. If you have kids, direct them to the online Kinderen Voor Kinderen's Koningsspelen medley, where they can dance along with the teenyboppers.
12:00 Midday is the start of Balkoningsdag, an initiative connecting thousands of people via livestream, including some of the country's best-loved artists and DJs. There are cash prizes for the best decorated balcony, and at 1pm there's a giant group toast to the king. Sign up on Facebook to participate.
13:00 If you haven't already pushed your way to the front of the queue while others were glued to the TV/singing Wilhelmus/hanging bunting, now is a good time to peruse the online vrijmarkten (street markets) for a bargain.
15:00 Time for the saamhorigheidsconcerten, an initiative led by the KBOV and rapper Ali B. encouraging musicians to give performances to elderly neighbours – at 1.5m, of course. The cool crew can tune into a free, star-studded digital festival '538 Koningsdag', organised by Radio 538. Everyone else can eat orange-coloured Tompoucen – or bake them themself if they need to kill time.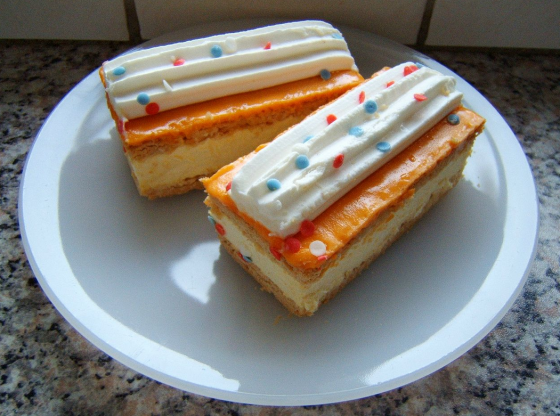 16:00 The country is asked to raise a glass and toast the 53-year-old birthday boy. If you're getting tiddly, now is a great time to challenge the household to a quiz. Try this entry-level one in English or this one in Dutch. Kiddie quizzers have this, and all others can check out these online, advert-riddled King's Day-themed games.
19:00 Back to the box, as the NOS broadcast a 50-minute summary of how the day has gone across all 12 provinces. Hopefully this will be more insightful than just a bunch of people watching TV and going on the internet.
20:00 It's festival time in Amsterdam. Regular tickets for Vrroom's three-hour celebration 'King's Day 2020 VR' on the Dam cost €12.50, while a €35 VIP ticket includes drone service and free champagne. Proceeds going to the Voedselbank Nederland (Dutch food bank). Revellers with VR glasses will get the most out of the experience, but livestreaming means all ticket-holders can enjoy the event. The line-up includes Vangrail, Kwambo and DJ Jochem Hamerling.
22:00 If you bought a lottery ticket, now is the moment of truth. Check the website, app or check NOS teletekst to see if King's Day 2020 has brought you a princely sum.
Thank you for donating to DutchNews.nl.
We could not provide the Dutch News service, and keep it free of charge, without the generous support of our readers. Your donations allow us to report on issues you tell us matter, and provide you with a summary of the most important Dutch news each day.
Make a donation