Facing history: the images of US soldiers who died in WWII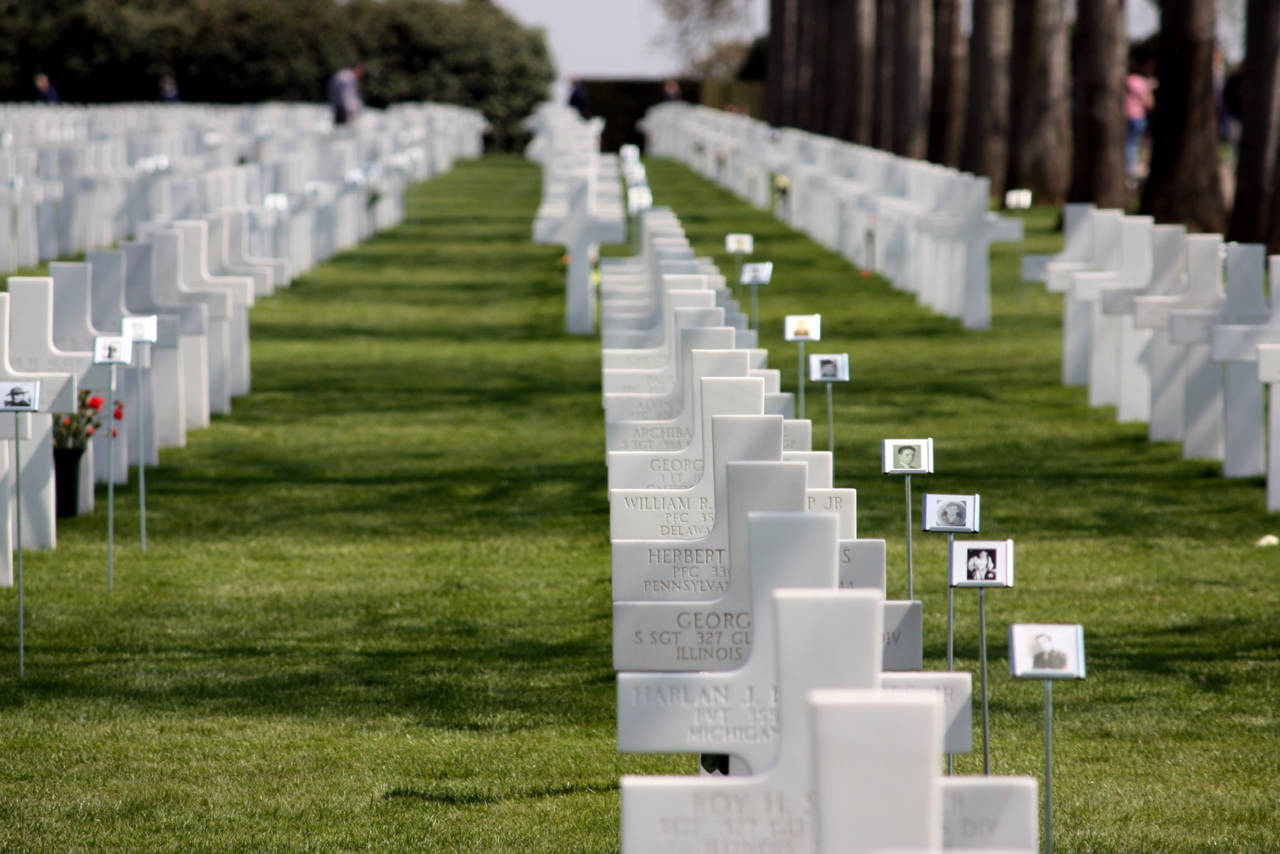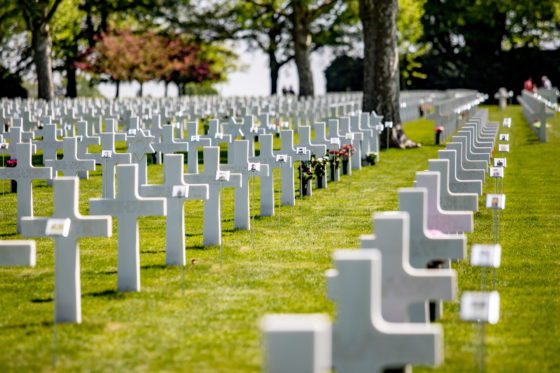 More than 8,000 white marble crosses stretch like troops across the fields of a small village in the south of the Netherlands. These crosses mark the graves of 8,301 American soldiers who died in World War II while, nearby, the silent 'walls of the missing' list 1,722 more names whose bodies were never found.
At this extraordinary cemetery in the village of Margraten near the German border, thoughts of these brave American troops are far from dead. Local people have organised an incredible range of initiatives to ensure that they and their families are remembered by generation after generation in the Netherlands and all around the world.
The latest of these initiatives is a project is trying to match all of the names of the dead with faces, sourcing photographs using Facebook and social media, and aiming to amass at least 7,500 images for a special 'Faces of Margraten' ceremony next year.
Sebastiaan Vonk, chairman of the Fields of Honor Foundation, is leading the Faces of Margraten project with the help of volunteers in different states across the United States and says their faces truly tell the story of America's loss.
'What I've seen, from the responses people have to the photos, it's such a different experience to looking at a gravestone,' he says. 'When you look at a photo, it's like looking at yourself. It makes it much more personal, impactful and a stronger way of getting people to think what freedom is, and their own role in maintaining or expanding their freedom today.'
Message
Vonk, who comes from Groningen, first started visiting the cemetery in his teens after reading books about the war and discovering that there was a scheme to link every grave with an adoptive Dutch family.
'I adopted Lawrence Shea's grave when I was 13,' he says. 'I've been there many times and always go to that particular grave, but there's still that connection that reignites my motivation for doing this work and trying to get out a message to the world.'
Although the original plan was to have a display around Dutch Liberation Day in May this year, the date has been postponed due to coronavirus measures. However, Vonk will aim even higher for 2021. 'The goal was finding 7,500 faces and we will make that goal but we just won't be able to display them at the cemetery this year,' he says. 'We were expecting a lot of American families coming over to attend but they couldn't make it, so we decided this wasn't the best time.'
The way that the Dutch care for this foreigners' cemetery is believed to be unique in the world, and the scheme started by local people to adopt all graves has even been recognised as part of The Netherlands' intangible cultural heritage. Ton Hermes, chairman of the Foundation for Adopting Graves American Cemetery Margraten, said that the soldiers who died and their mourning families are the focus of many initiatives at the cemetery, where locals still have profound memories of the war.
Atrocities
'All these initiatives are possible because of our adoption program and an active community of adopting families,' he tells DutchNews.nl. 'In 1945, local people gave their land to the American 611th Graves Registration Company, who were tasked to build a huge cemetery for the 9th Army.
'The people in the small village of Margraten were eyewitnesses of the atrocities of war, with trucks loaded with [dead] bodies coming in day after day. The urge to do something for the Americans led to the installation of a civil committee and an adoption program. People from the province of Limburg adopted graves and after one year almost all 18,000 graves were adopted.'
The programme has been going strong for more than 75 years, he says, and today every single soldier's name or grave is adopted – while there are 900 would-be adopters on a waiting list.
'Many adopters honour their soldier as a member of their family and visit his or her grave on a regular base,' he adds. 'They are in touch and correspond with American family members. They do not look for publicity but are driven by inner motivation.'
Humbled
Americans have been surprised by the way the Dutch still respect and remember their foreign liberators, not least US ambassador to the Netherlands, Pete Hoekstra. 'There are so many historical, cultural, and economic connections between the United States and the Netherlands, but none are more powerful than these commemorations,' he tells DutchNews.nl.
'Last September I had the opportunity to participate in dozens of moving ceremonies – from small church services, to military exercises with thousands of people. I was humbled to often see hundreds of people turn out to join these efforts.
'Sebastian Vonk's Faces of Margraten initiative is the perfect example. He and the volunteers he works with are keeping alive the memory of those Americans who sacrificed everything for the freedom the U.S. and the Netherlands share.'
For Vonk, the photographs really bring home the sacrifices these people made more than a lifetime ago. 'You walk to the cemetery and see all those graves, and of course the graves are impressive in their uniformity,' he says. 'But it connects differently when you look at a photo. That's the power of a face.'
Thank you for donating to DutchNews.nl.
We could not provide the Dutch News service, and keep it free of charge, without the generous support of our readers. Your donations allow us to report on issues you tell us matter, and provide you with a summary of the most important Dutch news each day.
Make a donation