Coronavirus and learning Dutch from home: make the most of it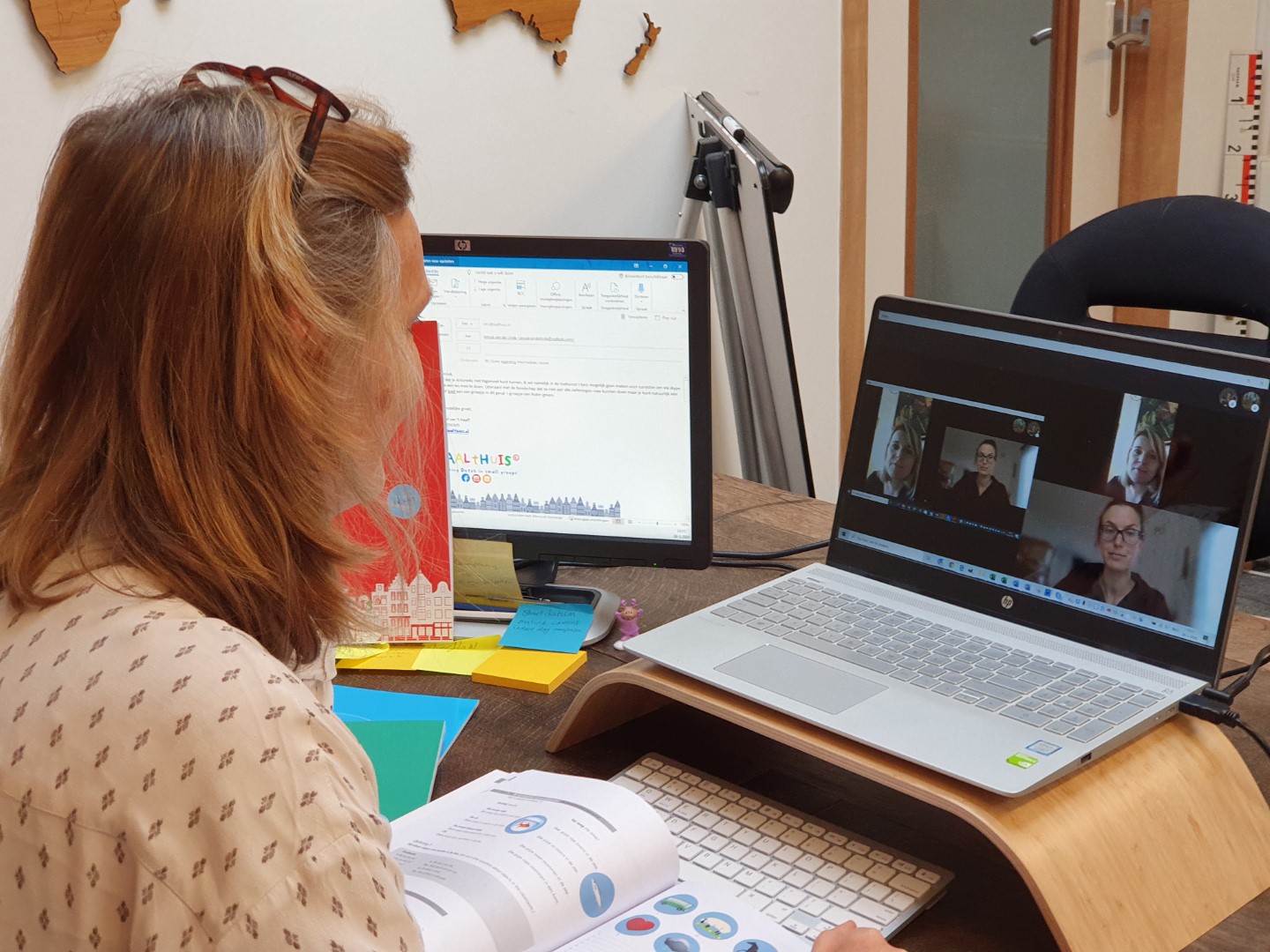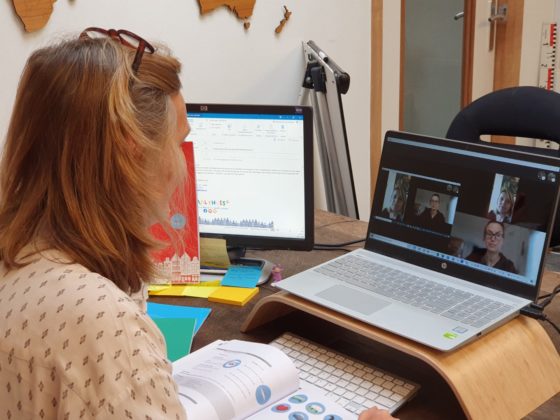 Is all this time at home a good opportunity to brush up your Dutch? We ask teachers how effective learning Dutch from home really is and share their tips for getting the most from it.
Self-development
Lockdown can create introspection and a re-thinking of life goals. For many expats in the Netherlands, this means working on the Dutch that they've always wanted to speak. 'I do think that people are now at home and are thinking: 'What was it again that I wanted to do, or never had the time before to do?'' says Sandra de Bresser, head of the British School in the Netherlands (BSN) Language Centre in The Hague.
'People are looking for more and more ways to connect online and to work on their self-development,' says De Bresser, who was recently contacted by students as far away as Egypt and Jordan looking to continue their language studies.
Some of the Language Centre's corporate clients in the Netherlands have increased their demand for Dutch lessons during the isolation period as the online classes help maintain a team spirit despite the physical separation. 'It's good to have that contact with people ánd colleagues and also that continued professional development so that they feel life hasn't stopped completely,' says De Bresser.
Tips for online learning with a teacher
Taalthuis, which has seven Dutch language schools across the Netherlands, switched their 800 students to online lessons as soon as the corona restrictions were announced, with a drop-out rate of below 1%.
'Online learning replaces more than I could have imagined, but you need to limit the group size,' says owner and director Margreet van 't Haaff. She says she is 'overwhelmed' with how well students are coping and is impressed by the creativity of the teachers in adapting to this new medium.
Managing a group of around ten students for a 2.5-hour lesson online has been a challenge, but using breakout rooms on zoom and skype to do small group work, while the teacher records the conversations to provide feedback, has helped Taalthuis maximise learning.
Strict rules about punctuality and when to turn on and off microphones can also help things run smoothly, she says. For students who have already started Dutch lessons, Van 't Haaff advises sticking to the same schedule to keep up the momentum, even though you're no longer meeting in person.
Spread the word that you are learning Dutch, recommends Van 't Haaff. And if you're out shopping or taking a walk, leave your shyness at home and 'speak Dutch with everybody you encounter' – albeit from a distance of 1,5m. To improve your listening skills, she recommends watching children's programmes such as Klokhuis or Jeugdjournaal.
Tips for teaching yourself Dutch
The BSN Language Centre agrees that TV is a great resource for home learners. De Bresser recommends building your vocabulary with the game show MAX Geheugentrainer or watching subtitled news programmes on RTL Nieuws and Hart van Nederland.
Children's books, she says, are also a great resource, as are Dutch songs. On lyricstranslate.com, you can find videos and the Dutch lyrics with their (approximate) English translation of Dutch legends such as Herman van Veen and Ramses Shaffy, alongside contemporary artists such as Lil' Kleine. Other suggestions are to treat your family or flatmates to a Dutch recipe or drive them crazy by labeling everything in the building in Dutch with sticky notes.
Limitations of self-access
While there are some useful materials out there, teachers stress that it is unlikely that you can learn Dutch through self-learning alone and most recommend finding an online tutor. 'Being on your own completely is not motivating,' says De Bresser. You also risk repeating your mistakes. 'You always need the feedback from a teacher and interaction with others,' she says.
Some teachers find their students want a few minutes to catch up with their peers at the start of each online lesson to share their learning experiences. 'Our students really want the face-to-face and the social interaction with other students,' says De Bresser. 'For them, it's not just a language – it's also submerging in a new culture.'
People not pixels
Online learning is 'relatively cheap', 'very flexible' and 'works really great if you have a text book you can follow', according to Albert Both, founder of Amsterdam-based Dutch language school Talencoach.
But he nevertheless deems it 'a weak substitute for learning', given the importance of the social aspect. Creating a group energy in the classroom is central to his learning strategy. Online learning, he says, 'is just a bunch of pixels on the screen'. 'It's difficult to create a group feeling with camaraderie and people really learning from each other.'
'To really speak a language, you need to be engaged 100%,' says Both, who warns that it's easy to be distracted if you learn at home. For this reason, he recommends online tutorials with a teacher rather than apps and self-access courses.
For best results, work with a teacher and class that you have already met in person and built up a rapport with, he says; and if receiving one-to-one tuition, be very specific about what your learning goals are. Are you looking to improve your pronunciation? Or do you want help with a specific grammar point?
While Taalthuis – now that they have built up the expertise – are considering offering skype lessons as add-ons post-corona, Talencoach have put their lessons on hold. The corona crisis, says Both, has given people time to explore what works for them as a learner and find inspiration – and he agrees that the internet can play a role here. But, he insists, 'real life is what's really important'.
Thank you for donating to DutchNews.nl.
We could not provide the Dutch News service, and keep it free of charge, without the generous support of our readers. Your donations allow us to report on issues you tell us matter, and provide you with a summary of the most important Dutch news each day.
Make a donation