Coronabond debate opens old wounds, Dutch accused of lack of solidarity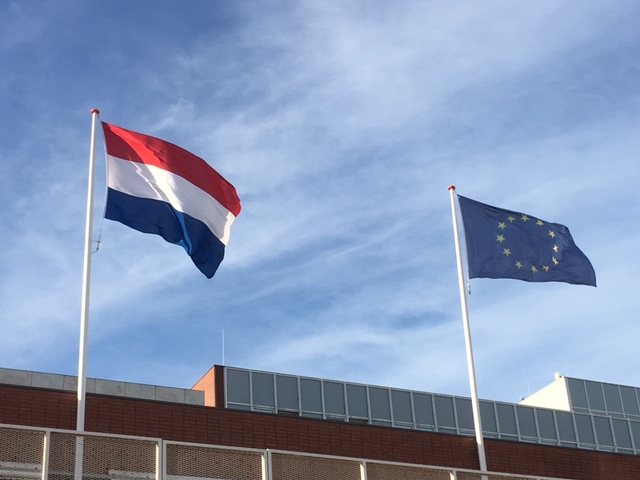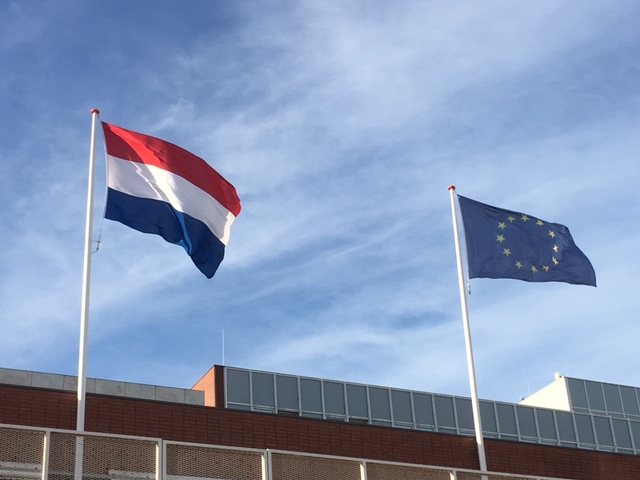 The Dutch government has been criticised by domestic politicians, MEPs, and Italian mayors and officials for its tough line on EU measures to support countries hard hit by the coronacrisis, and for showing a lack of solidarity to its fellow EU countries.
A group of Italian mayors, regional governors and one MEP even bought a page in German paper Frankfurter Allgemeine Zeitung to outline their position and criticise the lack of support from the Netherlands.
In the letter, they accuse the Netherlands of not being ethical or showing solidarity with the rest of Europe in its approach to the crisis and urging Germany to take the 'right steps' and support southern European countries.
MEP @CarloCalenda, ERgov @sbonaccini, Milan & Bergamo mayors @BeppeSala, @giorgio_gori et al. bought out a page in FAZ to remind 🇩🇪 that other EU nations agreed to cut its debt after WW2 preventing it from defaulting + 🇱🇺is a tax haven. So now they better stop fussing and help! pic.twitter.com/zIziDzcTqH

— Silvia Sciorilli Borrelli (@silvia_sb_) March 31, 2020
The Netherlands and Germany have been acting together to head off calls for the introduction of 'coronabonds' to help pay for the crisis.
Unacceptable
In addition, a number of MEPs from the Renew Europe group have written a direct appeal to Dutch prime minister Mark Rutte, describing comments made by Hoekstra last week as 'insensitive' and 'unacceptable', although the status of the letter is unclear.
Hoekstra said in a briefing to Dutch MPs last week that issuing coronabonds would be a 'moral hazard' and called on the EU to 'investigate countries which say they have no budgetary margin to deal with the effects of the crisis…. even though the eurozone has grown for seven consecutive years'. The day he made the statement, 743 people died in Italy of the disease.
The letters again lay bare the different approach of the Netherlands, and its 'frugal' partners, to tackling the current problem.
Never
'Coronabonds? Never,' said Rutte last week, while on a conference call with the other 26 heads of state and president of the European Commission Ursula von der Leyen and this is not the first time the Dutch have shot down the financial instrument in their typically direct way.
Italian prime minister Giuseppe Conte first urged the EU to consider the idea of issuing joint debt to help Europe's economy recover from the financial crisis nearly two weeks ago.
'If we proceed divided we are all weaker,' he said on a conference call on March 17 with other EU leaders, asking for special bonds, nicknamed coronabonds, to support public health systems. Since then, the so-called 'frugal' countries of the Netherlands, Germany, Austria and Finland have repeatedly rejected the idea.
'The advantage is that all countries will pay the same interest on the bonds. This is slightly cheaper for the south and slightly more expensive for the north,' says Catherine de Vries, a professor of political economy at the Vrije Universiteit in a column in the Financieele Dagblad on Tuesday.
An investigation
Five days after Conte called for solidarity, some 400 academics wrote an open letter to the European central bank and published in the Financial Times, asking for coronabonds. German economics minister Peter Altmaie dismissed the call. 'The debate about eurobonds is a phantom debate.'
The next day, on March 24, Dutch finance minister Wopke Hoekstra dropped what some say was his unsympathetic clanger, calling for an investigation into southern EU state finances. Italy and Spain were also hardest hit during the 2007 financial crisis.
On March 25, the call for coronabonds went beyond Italy when nine countries – Belgium, France, Italy, Luxembourg, Spain, Portugal, Greece, Slovenia and Ireland – sent a letter to President of the EU Council, Charles Michel.
'We need to work on a common debt instrument issued by a European institution to raise funds on the market on the same basis and to the benefits of all member states, thus ensuring stable long-term financing for the policies required to counter the damages caused by this pandemic,' the letter said.
Seven leading German economists call for €1 trillion of European crisis bonds
Nevertheless, on the same day that Commission president Von der Leyen rebuked member states for 'looking out for themselves', the Netherlands and Germany blocked a coronabonds proposal after Rutte declared they would never happen. 'I cannot foresee any circumstances in which the Netherlands will accept eurobonds,' Rutte said after the meeting.
Domestic support

There is, however, at least one Dutchman who is receptive to the idea of a coronabond, central bank president Klaas Knot.
'This is a test for the eurozone. When you see what is happening with the corona virus in countries such as Italy and Spain, I think the call for solidarity is extremely logical, Knot said in an interview with the NRC. 'How you implement this solidarity is a political decision. Coronabonds are one way.'
Divisions are also emerging in domestic politics. D66 leader Rob Jetten praised the interview with Knot on Twitter, stating that 'now jobs and incomes throughout Europe are in trouble… we must not let our friends drown. We will only get out of this together.'
Inappropriate
Sophie in 't Veld, an MEP for D66, told Politico.eu that aid the government's 'attitude and tone were so inappropriate and so blunt, and I do not think you need to be a northerner or southerner to feel that.'
And on Monday night, ChristenUnie leader Gert-Jan Segers told television programme Op1: 'There must now be a new Marshall Plan for southern Europe, which is now so ravaged.'
According to Politico, Dutch diplomats have spent recent days trying to calm their their EU partners, arguing in particular that Hoekstra had not intended to point fingers at any particular countries.
Thank you for donating to DutchNews.nl.
We could not provide the Dutch News service, and keep it free of charge, without the generous support of our readers. Your donations allow us to report on issues you tell us matter, and provide you with a summary of the most important Dutch news each day.
Make a donation