Consumers angry at Dutch hotel refunds policy, as some businesses see 95% cancellations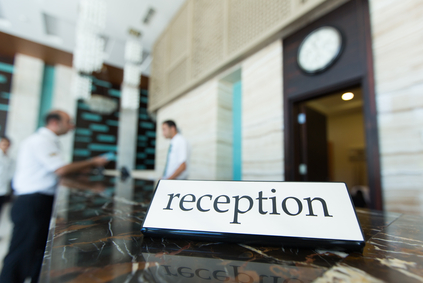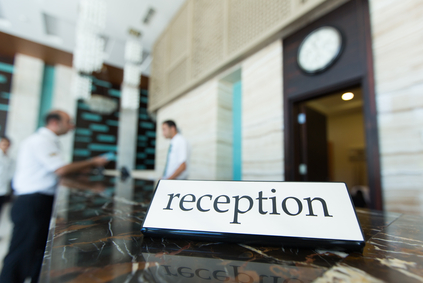 Easter weekend is coming – but what if you have a hotel booking and are sitting at home in quarantine, or if your holiday park has closed?
Dutch consumer organisations and lawyers are seeing a spate of queries from consumers about their rights to cancel in times of corona, with some being told they will not get refunds. Depending on the particular terms and conditions of a booking – they warn – consumers may not be covered, even if their country has shut its borders.
'Everyone has this question at the moment,' said Joyce Donat, a spokeswoman for the Consumentenbond consumer rights body. 'But your rights are very different depending on your particular situation, and the law wasn't written for a corona emergency.'
She said that there is a legal difference depending on who is doing the cancelling: if a hotel or holiday park cancels your stay then you do have the right to your money back.
'We see that these businesses are offering vouchers, and although you don't have to agree, we do see that they are really suffering and if they go under, you won't get your money back anyway,' she says. 'We are asking for flexibility from consumers, as well as businesses.'
Exceptional
Lawyer Martijn Zwennes of Spuistraat 10 Advocaten in Amsterdam said that if the consumer is cancelling, then the terms of the booking are key. 'It depends on which party is the reason that the booking cannot go ahead,' he said.
'If you are cancelling, then it is your own problem: the hotel is still there and it has the room. But we recommend that you do see if both parties can come up with a solution in a reasonable manner, because this is an exceptional situation.'
He adds that if you made a non-changeable booking and want to claim on your travel insurance, you might also be unlucky: many travel insurance policies will not cover the coronavirus lockdown because it is such an extreme event.
Angry
Some holiday makers have been left furious when hotels stick to their official terms and conditions, apparently refusing to change or refund a non-flexible booking. Gabriela Monteiro had an Easter booking with Conscious Hotels in Amsterdam and says she has to cancel because one of her party is banned from leaving the Czech Republic due to the coronavirus shutdown.
'We were aware that our reservation did not allow any changes on the date [and] neither were we entitled for a refund but this is a very unique situation and we hoped Conscious Hotel would act accordingly,' she told DutchNews.nl, adding that the party would be happy to pay more to change the dates.
The KVN association, which represents the hospitality industry, pointed out that its advisory terms and conditions would allow a consumer to cancel with no penalty costs if the cancellation is made more than a month before travel – but said that individual contractual arrangements may be different.
Agree
'As far as we are concerned, hotels certainly shouldn't just bear the loss regardless,' a spokeswoman told DutchNews.nl. 'The terms and conditions rule whether a cancellation can be made, and under which conditions. Sometimes this means that the guest loses some or all of the reservation costs.
'Of course, a hotel is free to waive its terms and conditions and look for another solution with the guest, for example that the guest comes on another date. For this, both parties need to agree.'
Dutch consumers who have booked abroad have also been seeking answers to their rights for refunds of cancelled flights, hotels and concerts. Meanwhile, the KVN has also raised concerns that booking platforms allowing customers to cancel for a cash refund are causing huge problems for their cash reserves and not allowing them to offer alternative dates instead.
95% cancellations
Rob van Hemert, head of marketing and innovation at Conscious Hotels, said that the business deeply regrets the 'unpleasant situation' and the fact that it is currently not offering changes or refunds for non-refundable bookings.
'As a relatively small hotel chain, we are very heavily affected by the restrictions put on the hospitality and travel industry…[with] an unprecedented number of cancellations and refund requests,' he told DutchNews.nl. 'This number is close to 95% for the next three months.
'The non-refundable policy provides guests with a substantial discount, but in return provides more risk and no flexibility. Unfortunately, due to the extent of this crisis and its economic impact on our business we are not able to diverge the guests' risk back to us.'
He added that the small hotel chain was certainly not profiteering: 'We thoroughly hope that despite all this, our guests understand that this is not in any way a matter of taking advantage of a crisis situation but that hotels and other travel and hospitality related companies are hit the hardest by the effects of the COVID-19 virus and face extremely uncertain times.'
Thank you for donating to DutchNews.nl.
We could not provide the Dutch News service, and keep it free of charge, without the generous support of our readers. Your donations allow us to report on issues you tell us matter, and provide you with a summary of the most important Dutch news each day.
Make a donation