Trunks and tropical rain forests: 12 great things to do in January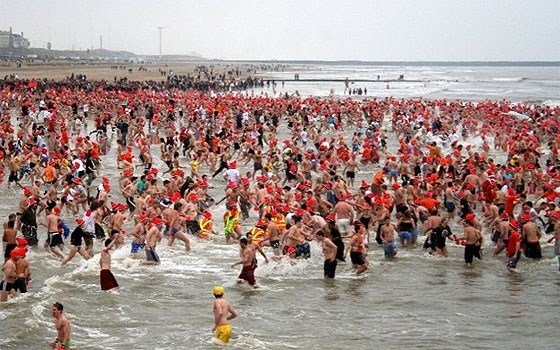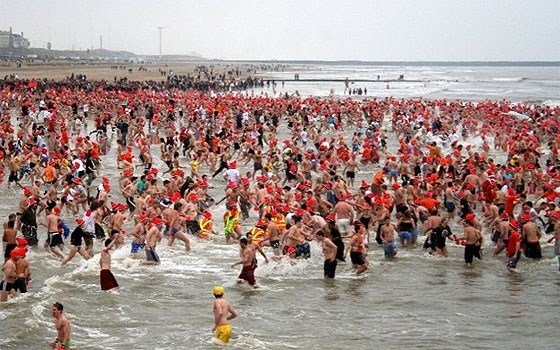 From New Year traditions to trunks, fortresses and tropical rain forests – there is a lot going on to keep you busy this January.
Bring in the New Year with a dip
It's mad, it's cold, and best viewed from the sofa in your toasty living room but if you're brave you too can be part of the great Dutch tradition that is the Nieuwjaarsduik. Submit your bloated Christmas body to the cleansing effect of an icy cold North Sea at Zandvoort and your hangover will be instantly numbed. There's hot erwtensoep for afters. January 1  Website
… or a walk
If a dip in the North Sea doesn't hold much attraction for you (and who could blame you) you can also opt for a bracing guided walk in the Kaapse Bossen (in the Utrechtse Heuvelrug) with the children, who will get to roast marshmallows while you're knocking back the cider. January 5 (check out other dates as well) Website
Visit a lost American world
Prolific American writer, essayist and photographer Wright Morris (1910-1998) is enjoying something of a revival and the FOAM museum in Amsterdam is not lagging behind. Some of Morris's images, mostly still lives of abandoned spaces and objects, are almost like crime scene photos leaving the viewer to wonder what happened. As he documented the vanishing rural world of his native Nebraska Morris let every picture tell its own story. From January 24. Website
Find a fortress
Dutch fortresses are opening their doors in the winter months this year. A handy interactive online guide shows you exactly where they are and what they have in store for you. The GeoFort, for example, is organising a nocturnal stargazing adventure for kids and the more sedate among you might enjoy a meal at Fort Abcoude. A personal DutchNews favourite is the fortress island of Pampus. For more info go here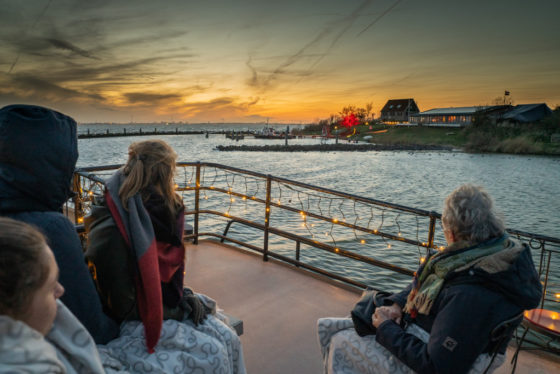 Catch the first of Rembrandt in the last exhibition (for now)
Young Rembrandt – Rising Star is the final exhibition in the series marking the Rembrandt year. Museum De Lakenhal in Leiden concentrates on Rembrandt's first decade as an artist.
It pilfered various collections abroad – the Ashmolean museum's in Oxford among them – to come up with 40 paintings, 70 etchings and 10 drawings showing his development as a painter between 1624 and 1634. Among the Lakenhal's own collection is Rembrandt's first known work De Brillenverkoper (the spectacle seller) from around 1624. Until February 9. Website
Make your bed
After this show you will never get out of a hotel bed without thinking of how you are leaving it behind. Artist Sanne van de Goor took photos of guests' beds, after check out of course and unbeknownst to them, and studied the folds and pleats caused by their tossings and turnings. This resulted in Hotel Chronicles, a series of five tapestries for which Van de Goor translated the messy aftermath into neat geometric patterns. Until February 29. Website
Watch the children play
The Eye film museum in Amsterdam is dedicating ample space to the work of Belgian-Mexican artist Francis Alÿs who made 18 short films of children playing around the world, not just in ordinary towns and cities but in war torn Afghanistan and a refugee camp in Iraq. Glimpses of the harrowing circumstances juxtaposed with the resilience of the playing children make for a poignant picture. Children's Games is on until March 8  Website
Ration fashion
The post-war lack of textile was very much a matter of when needs must, as the exhibition Mode op de Bon (Rationed Fashion) at the Verzetsmuseum in Amsterdam shows.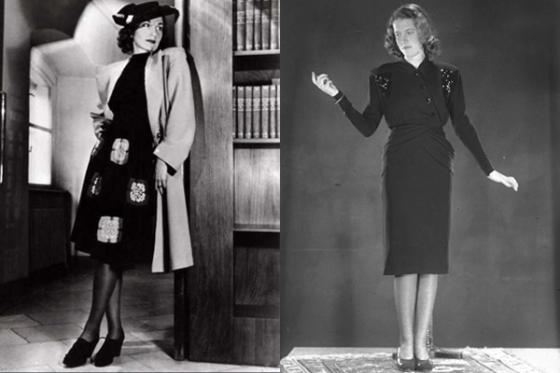 People became exceptionally good at improvising and (re)using the materials that were left (dog hair among them). Scarcity also influenced fashion, with skirts getting shorter to save material and trousers worn by women faced with a lack of stockings, 'absolutely unsuitable when shopping in town and visiting restaurants', women's magazine Libelle huffed and puffed at the time. Until June 1 Website
Have a shot at vaccination
An interesting combo of art and science in the natural history museum in Rotterdam focuses on the ever more controversial theme of vaccination. The exhibition, which chronicles the history of vaccination programmes and their decline in the Netherlands and Europe, was organised with the help of Erasmus MC's Viroscience department. Vaccination Yes!/No? is interactive and aimed at increasing awareness through information. Until June 6.  Website
See the other side of Suriname
Suriname became independent in 1975 after almost 300 years of Dutch colonial rule and a long period of decolonisation. The history of the country never figured very largely in the Netherlands, high time, the organisers thought, to mount a warts and all exhibition.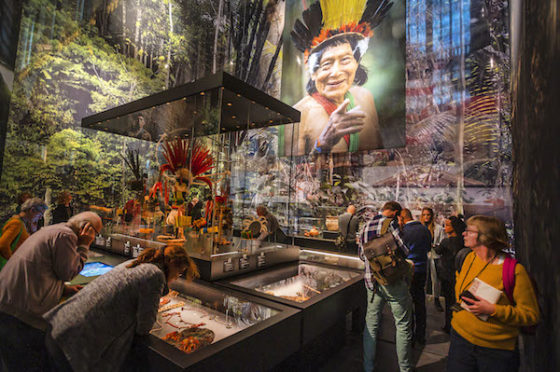 The Grote Suriname Tentoonstelling at the Nieuwe Kerk in Amsterdam features the ruthless exploitation of the country but also highlights art, music, archaeology, architecture and flora and fauna. Until February 2. Website
Suppress your inner Marie Kondo
How to collect a city? asks the Amsterdam Museum. It is not really expecting an answer since staff have been busy saving everything from kitchen interiors from the 1930s to Zwarte Piet is Racism t-shirts.
There's stuff from seven centuries of the city and of course every object tells a story. The museum also doing a bit of soul searching by looking at what wasn't deemed collectible over time. And yes, Marie Kondo, it's all staying. Until March 1. Website
Ask where the elephant packs his luggage
The Trunk Show in the Tassenmuseum in Amsterdam does exactly as it says on the trunk. The collection of beautifully made and well-worn traveling gear by makers such as Louis Vuitton and François Goyard, takes the visitor to far-flung places. It's a peep into the world of the rich who could afford such luxuries including, of course, someone to lug the stuff around.  Until March 22. Website
Thank you for donating to DutchNews.nl.
We could not provide the Dutch News service, and keep it free of charge, without the generous support of our readers. Your donations allow us to report on issues you tell us matter, and provide you with a summary of the most important Dutch news each day.
Make a donation