Wynia's Week: Identifying 19 risks to (Dutch) democracy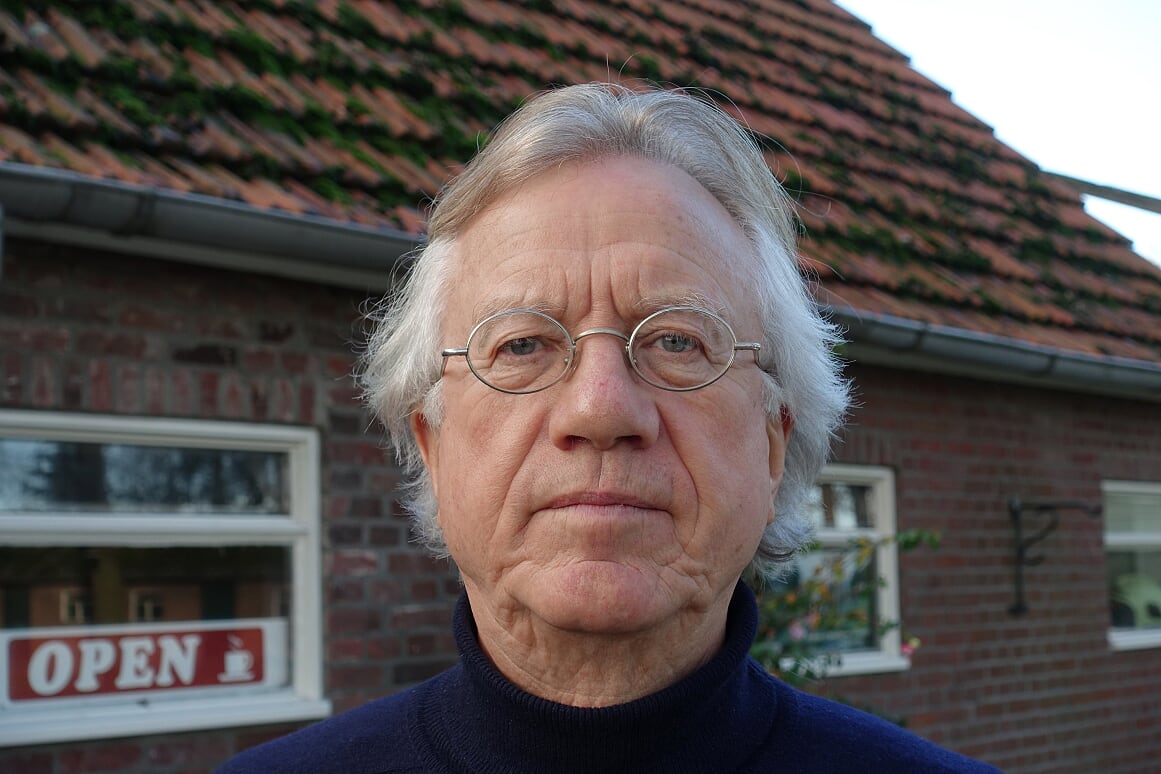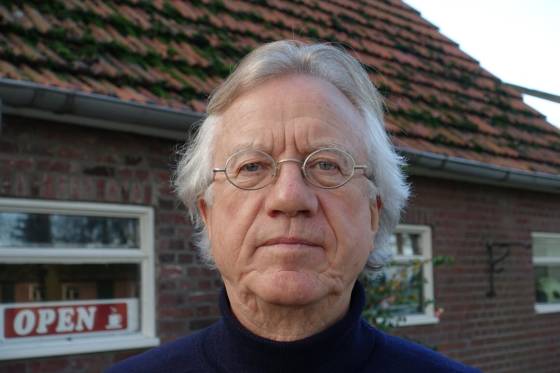 Democracy is on the wane in many countries, and it is not just populism that is to blame. The traditional parties, both on the left and the right of the spectrum must take responsibility, says Syp Wynia.
Our rights and freedom are slowly being eroded. A newspaper article containing comments sceptical about climate change is removed from Facebook,  on the recommendation of the editorial team of NU.nl, the country's largest news site. Nu.nl  has now apparently been given the job of Facebook censor and is already banning climate-sceptic news from its own pages.
The article in question had been published by the Telegraaf, a competitor of NU.nl. What we are faced with is one publisher (Finnish Sanoma) censoring another (Belgian Mediahuis) on the instigation of one the world's most powerful and influential company (American Facebook).
Public broadcasters
Climate an climate policy in the Netherlands are already sensitive to manipulation and (self ) censorship. Public broadcaster NPO has set itself the goal of promoting not only  'diversity' but 'sustainability' as well.
In practice this always comes down to promoting the Greenpeace agenda and the actions of a subsidised group like Milieudefensie, mixed with the interests of companies that make a living from 'energy transition'. The NPO is fast becoming a propaganda machine spouting such government slogans as 'we need to become gas-free'.
Google and Facebook
Data companies, such as Facebook and Google,  already know all about us and do their best to find out what information reaches us or does not reach us. And on top of that, these companies, with the help of the authorities, determine what you may or may not read, especially about human interference with the climate.
Social media, too, are widely used as government propaganda channels and try to block unwanted messages. And state-financed media see it as their duty to spread alarmist news, support the government and stifle the voices of opposition.
 Not just Trump and Orbán
A democracy without a free press is not worth its salt.  Officialdom and companies which manipulate democracy are undermining it. It is 'bon ton' to blame 'the populists' or 'Trump' or 'Orbán' for the erosion of democracy or the rights of citizens in general. But undermining democracy and the rule of law, is, as we have seen, not the monopoly of the 'right' or the 'left'.
I have illustrated the erosion of democracy by listing 19 risks to democracy, a number of which are recognisable as particularly Dutch risks.
 1 Displacement. Policy-making is moving away to international organisations. That makes the state and national democracy weaker. It is often unclear who is responsible and who can be made to answer for this.
2 Elitism. People with a good education suffer from elitism: they look down on the less well educated. This leads to calls for the introduction of education as a criterion for determining who votes and who can be voted for.  But the essence of democracy is that every citizen has equal democratic rights.
3 Import. Globalisation is accompanied by the influx into western European countries of immigrants from countries without a democratic tradition.
4 Social media. Facebook, Twitter and Instagram can contribute to democracy by providing a platform for those without a voice but they also let themselves be used as a force for evil, by foreign countries, such as Russia, aiming to disrupt elections. And the companies behind social media can choose to limit freedom of speech as they see fit.
5 Climate. Concerns about climate are increasingly accompanied by (calls for) measures which are contradict the essence of democracy and the state of law. A surplus of bans and obligations have far-reaching consequences and threaten rights and freedoms. Politicians, scientists, activists and businesses have stated publicly that climate is too important to leave to democracy.
6 Exclusion. The authorities and politicians of established parties are turning against (new) parties which they regard as 'populist' – or worse – and exclude them from coalitions or appointments. That can be defensible – a democracy may defend itself from threats – but it is also limits democracy.
7 Counterterrorism. The fight against terrorism gives the authorities more and far-reaching powers. This may be necessary to protect public safety but can also lead to fewer rights and freedoms.
8 Justice. Since the 1990s the European court of human rights has been gradually curtailing the extra freedom of speech enjoyed by politicians compared to ordinary citizens to such an extent that they now have less freedom of speech (because it would harm the multicultural society).
9 Cabinet formations. Protracted cabinet formations (in Belgium and the Netherlands) carry with them the risk that the votes of the people fade away. In the Netherlands we have seen that big companies have successfully used long formation periods to push through such measures as benefit them, such a tax breaks. This problem is associated with other long-standing threats to democracy, particularly in the Netherlands, i.e. lobbyism and corporatism.
10 Identity politics. This American phenomenon, which groups minorities according to skin colour, sexuality or faith, is a threat to democracy because citizens are no longer seen as individuals but as members of a group.
11 Treaties. International treaties – such as the Marrakech immigration treaty and the treaty of Maastricht –  can undermine democracy. In a democracy, policy changes should be possible but for treaty partners that is very difficult or not possible at all. Treaties can contain undemocratic elements, such as gagging media critical of international migration (the treaty  f Marrakech)
12 The multicultural society. Increasing ethnic and cultural diversity  – as American scientist Robert Putnam found – produces less confidence and less broad support for democratic values. The election of Donald Trump should be seen in this light. 'Few societies in history have managed to be both multiracial and truly democratic', wrote Steven Levitsky and Daniel Ziblatt in 'How Democracies Die'.
13 Salafism. Islam is not necessarily incompatible with democracy. But orthodox strains of Islam, such as salafism are. And their influence is growing, including in western Europe, supported by Saudi Arabia and other Gulf states.
14 Long arm. Dictatorships and autocratically governed states can undermine democracies by blackmailing and threatening their citizens abroad, from taxing them illegally to killing them. Russia, China, Turkey, Iran and Eritrea are examples of such states.
15 Dual nationality. This a specific example fo 'long arm' tactics to undermine the Dutch democracy. Not only can Dutch citizens vote in another country they are also bound by the laws of that country which may contravene the Dutch democratic rules. That problem became evident on the eve of the 2017 elections when campaigning Turkish politicians were refused entry into the country.
16 Breaking promises. Politicians who are systematically breaking election promises are undermining citizens' trust in democracy. Research shows  that Dutch cabinets have systematically raised taxes when they said they wouldn't in the run-up to the elections.
17 The West is losing. The erosion of the position of the West weakens western countries'  ability to criticise other countries for their lack of democracy, especially if western countries are showing undemocratic tendencies
18 Populists. So-called 'populists' can be but are not necessarily, a threat to democracy. The label is often used to discredit an opponent. It is however true to say to say that populist politicians can be rather cavalier about democracy. These politicians are not necessarily right wing politicians. Both conservative and progressive politicians can find democracy bothersome.
19 European activism. Climate activists find climate too important to be left to democracy in the same way as activists who favour 'the United States of Europe', including MEPS and European civil servants. Guy Verhofstadt, the European liberal faction chair, said, for instance: 'I think it would be wrong to state that a functional democracy is a prerequisite for a European federation.'
This column was first published in Wynia's Week. Syp Wynia is a journalist and columnist who writes primarily on politics and economics, as well as Europe, migration and the government's finances.
Thank you for donating to DutchNews.nl.
We could not provide the Dutch News service, and keep it free of charge, without the generous support of our readers. Your donations allow us to report on issues you tell us matter, and provide you with a summary of the most important Dutch news each day.
Make a donation