'There is a buzz in Amsterdam, but also the stillness of the water'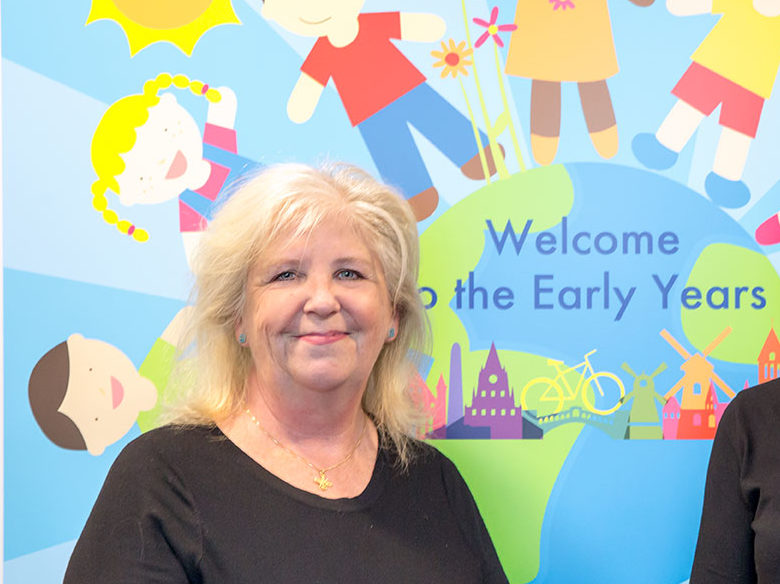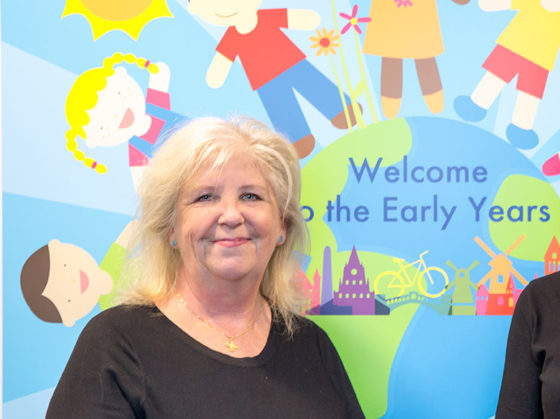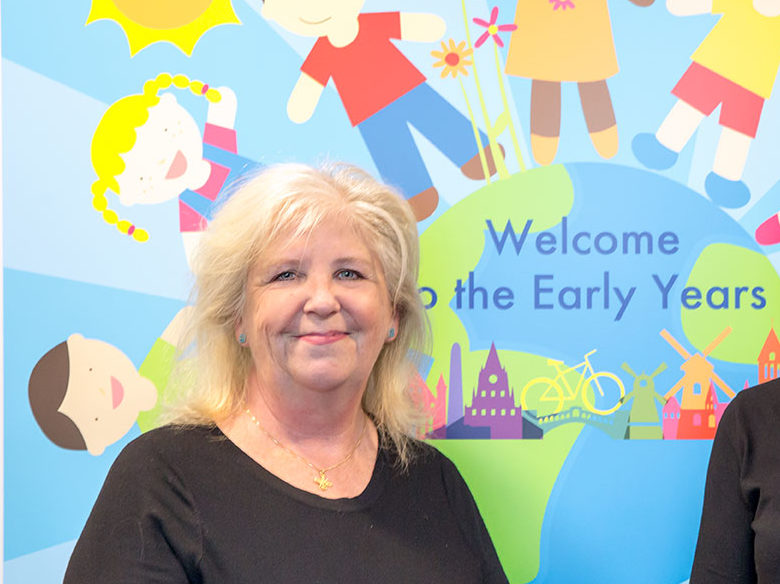 English national Linda Naghieh Whitaker (60) from Diemen is the longest-serving member of staff at the British School of Amsterdam, where she is head of the nursery department. Her 34 years in the Netherlands has deepened her love of football and flowers but she's dreaming of sunnier climes come retirement.
How did you end up in the Netherlands?
I had worked as a nursery teacher in the east end of London for four years after finishing college and then decided to look for a teaching post abroad. I was asked to interview for schools in Bahrain, Germany and Amsterdam.
Unlike the others, the British School paid for me to come here for the interview and actually see the school and city. Everything was in one room in boxes as they'd just moved into the Jan van Eijckstraat. It was the first time that they'd had a whole building dedicated to them. It was an exciting beginning to something, I felt, with a definite plan for the future. I was fortunate enough to be offered the post and accepted.
How do you describe yourself – an expat, lovepat, immigrant, international?
International, really. I now have a British and Dutch passport and my husband is Iranian, so I feel more of a world citizen and very fortunate to have a balance of Eastern and Western culture in my life.
How long do you plan to stay and why?
Until we retire, and then we hope to build a home on some land in Crete and grow old in the sun!
I hadn't really reflected on my time here until the school's 40th anniversary [earlier this year]. You look back and you realise you've been in the Netherlands for over 30 years! I'm still happy here, enjoying what I do, so what more can you ask, really?
I'd come from London, where everyone was always just rushing everywhere. Here, people were actually just stopping and having a coffee, sitting in cafes rather than just trying to get from one place to the other. It felt much more relaxed. In London at that time, if you heard a glass smash, then you got under the table. Then I realised – when I was in Amsterdam – how I'd assimilated all that kind of thing without even noticing it. Suddenly, here, I didn't have to think like that.
Do you speak Dutch and how did you learn?
I am not fluent, but I am able to understand most things and reply in Dutch. When I first moved here, I did a course with the Volksuniversiteit, and I've done some conversation courses with Dutch teachers at school. I have also picked up some Dutch from my husband, who is a fluent Dutch speaker.
What's your favourite Dutch thing?
Flowers! In England I didn't buy flowers unless it was a special occasion or for somebody else, but here I buy them regularly to enjoy in our home.
How Dutch have you become?
Not very, I think! Working in a British environment all day is probably why. We have tea in the afternoon and cake is a big thing – we're suckers for a scone! I remember when M&S opened – all our parents were late collecting the children that day! They were all there, queueing up to get in and buy the food. We were in mourning when they said that they were going to close!
Which three Dutch people (dead or alive) would you most like to meet?
Johan Cruijff – because I love football. I'd probably discuss teams and who he would want to play with in his ideal team and ask him about any stories he has about footballers in the past. I had a school football team in London that I used to coach. At the British School we had a gala for giving out prizes one year and Patrick Kluivert was in the audience. The headteacher made some comment about me teaching football and he looked round and gave me the thumbs up. That made my year!
Herman Brood [musician and painter]. We used to see him on the Beethovenstraat a lot [close to the British School] with his parrot on his shoulder. He always had parrot poo on his coat. He sort of drew you in. It wasn't until he died, and someone said who he was, that I realised that he was somebody famous! It would be interesting to talk to him about his life and his links to this part of Amsterdam. It would be nice to know more about Amsterdam in the 60s and 70s, too.
Queen Maxima – because I would love to know how difficult it has been for her to feel part of the Dutch culture and find out whether her girls feel part of the Argentinian culture too.
What's your top tourist tip?
Go to the village of Laage Vuurshe [in Utrecht province]. It's a really quaint little place in a beautiful area. It's in the middle of a forest, and it's a one-street village, really. On the same street is Castle Drakensteyn, where Beatrix of the Netherlands is now.
We always go to this thatched pancake house on the end, de Vuursche Boer, that has sweet and savoury pancakes – and they're huge! It's nice on a Sunday to go and have a walk in the woods and then have a pancake. Inside, it's all traditional, with machinery they used on the farms in the old days. It's the sort of place that's mostly filled with Dutch people as it's too far out for tourists, generally, to get to.
Tell us something surprising you've found out about the Netherlands.
Carrots did not used to be orange. The Dutch favoured an orange variant, which some say was cultivated in honour of the House of Orange, who led the revolt against the Spanish and later became the Dutch Royal Family.
If you had just 24 hours left in the Netherlands, what would you do?
I'd walk around the canals in Amsterdam and drink in the atmosphere of the city in the day and at night. I love that all the buildings are different. If you look closely, there are so many different bits to them, but they all just blend together well somehow.
I never get tired of the buildings and the bridges, and all those little streets in between that have all the individual type shops, selling just one thing. There's the buzz of the city, but there's also the stillness of the water. And the canals are beautiful whatever the season – with ice and snow in the winter and, in summer, with all the boats.
After a couple of years, wondering if I might move on, I remember one evening being in Amsterdam and walking along the canals and thinking, no, I actually don't want to leave this now. I'm really enjoying this feeling of being here.
Linda was talking to Deborah Nicholls-Lee.
Thank you for donating to DutchNews.nl.
We could not provide the Dutch News service, and keep it free of charge, without the generous support of our readers. Your donations allow us to report on issues you tell us matter, and provide you with a summary of the most important Dutch news each day.
Make a donation