'I do own one orange shirt that I wear on King's Day'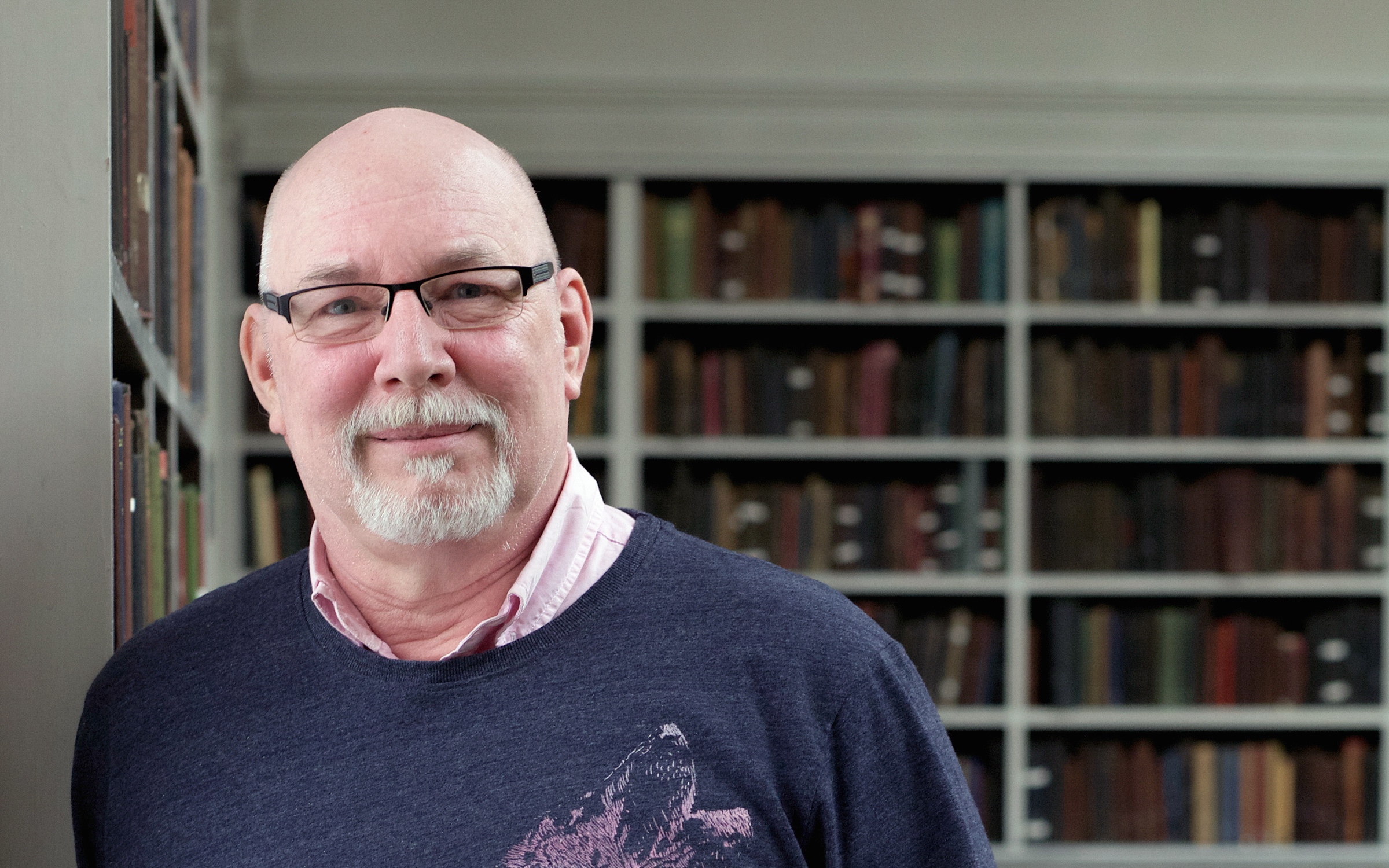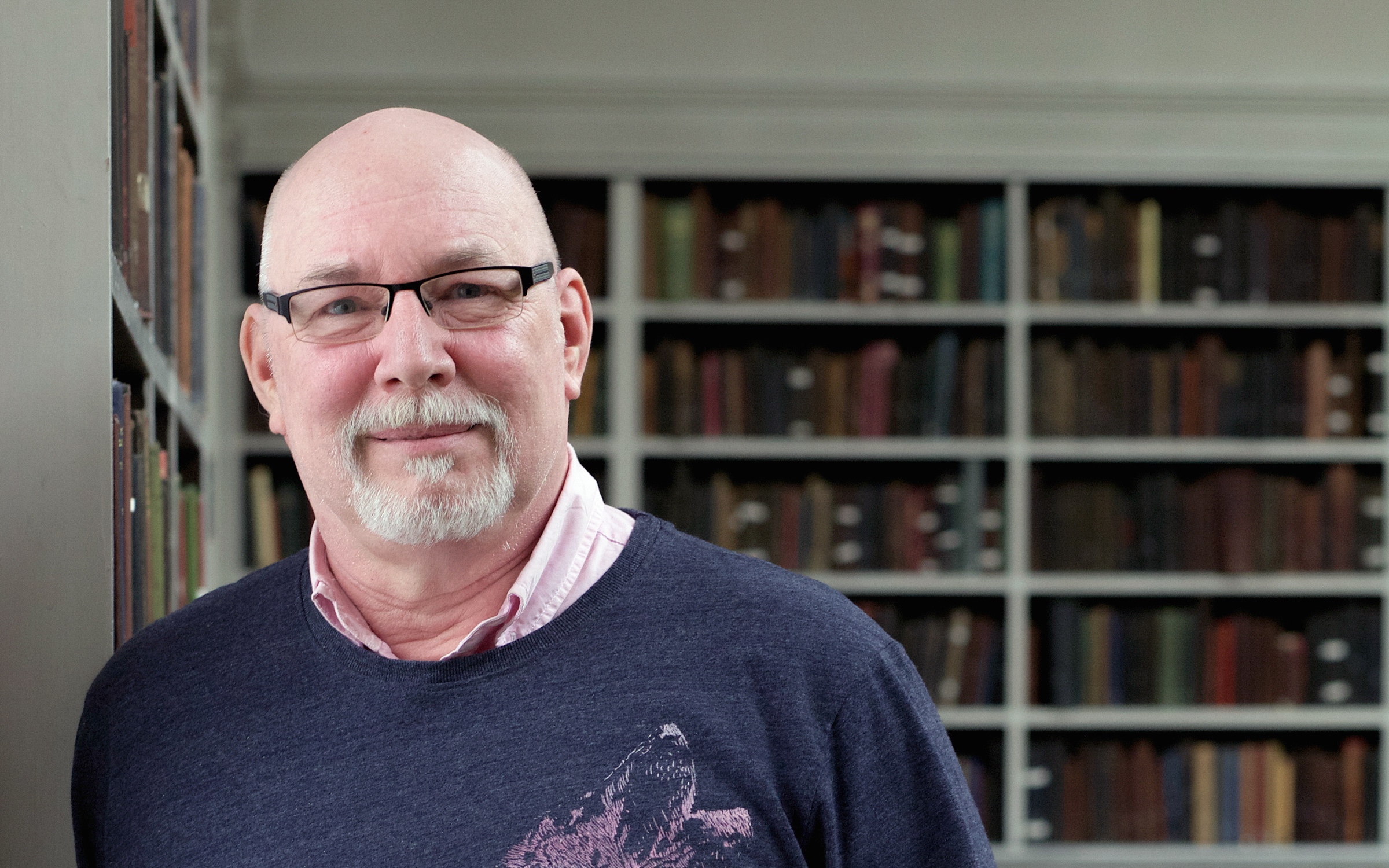 Author David Swatling moved to Amsterdam in the 1980s for a change of scenery and never returned to his native United States. He's acted, had a long radio career and wrote a thriller set in Amsterdam called Calvin's Head. He's currently working on a second book and enjoying life in the city. 
How did you end up in the Netherlands?
In 1985, I was working as an actor in New York City. This was the East Village in the 80s and I was getting into a lot of trouble. One night, a friend of mine asked if anyone wanted to sublet an apartment in Amsterdam. I said yes. This was back when you could still buy a one-way ticket to Europe from the US. I borrowed $500 my grandmother and three weeks later, I was here.
I thought it would be an easy transition because I had some friends here who had worked at a festival. But when I arrived, it was the day after Queen's Day, I found out that the festival had its final run. I wandered around the city for a few days and I found an English-language theater. I went in and lo and behold, a woman who had interned with me in New York was working there. A few weeks later, with her connections, I was in rehearsal for a show at the Schouwberg.
Eventually, I found my way to Radio Netherlands Worldwide and I worked there for 25 years. But, I needed to have paperwork to live here legally. Prior to this, I was just working under the table. I got a lawyer and he sent me to the social services offices so I could verify that I was eligible for free legal aid. I got all of that straightened out and now I'm retired from RNW and working on a second book.
How do you describe yourself – an expat, lovepat, immigrant, international etc?
A world citizen. I think it's a bit less political than international. When I am in the US though, I call myself an expat, because I think that's easier for people to understand.
How long do you plan to stay?
I have no plans to leave. I have a pension here, I have my health insurance, I have a nice apartment in Amsterdam. I've been told that I could take my pension elsewhere, but the rules can change very suddenly here and I don't want to take any risks.
Amsterdam is just a really nice place to be based.
Do you speak Dutch and how did you learn?
Als ik nederland moet praten, dan kan ik dat. (If I must speak Dutch, then I can.) I took some classes in the 80s when I lived in a house with six Dutch people. But everyone wanted to speak English. I worked in English, there wasn't really a reason to learn.
In the 2000s, Rita Verdonk became Minister of Integration and she forced all the people who had been living here for a long time to pass the language exams. I failed the writing exam by one point. You had to know all this gewoon stuff about children and schools and gardening. I never talked about those things. I could talk about art history and theater. Eventually, I was granted an exception.
I can speak to my 90-year-old neighbour, I can speak Dutch at the supermarket and that's enough for me.
I do have a funny story though, about the courses I had to do. The teacher was saying something to be she used the word beleefd (polite). I didn't know what it meant. She got very upset and went on about the Dutch being very polite. I didn't know the word beleefd but I did know the word brutaal (rude).
What's your favourite Dutch food?
A saucijzenbroodje. And not one from the supermarket either, one from a local bakery. I hate what the Dutch do to meat, I never buy anything with seasoning at the butcher, but something about the saucijzenbroodje just works. I used to get one on my way to work every day.
A few weeks ago, a friend was visiting and we went to Alkmaar to go to the cheese market. Around the corner, we found a bakery and I got to introduce her to the saucijzenbroodje. And then, further down the street, there was an automat with kaassouffles so she got to experience both. We didn't buy any cheese, of course.
How Dutch have you become?
I don't think I am very Dutch at all. Though I went to the doctor the other day, and there was a new assistant and she was very surprised to learn that I wasn't Dutch. She told me that I looked very Dutch. Of course, the Dutch don't have the best sense of fashion and they wear very comfortable clothes, so it's easy for me to dress like that.
I moved here during the Reagan years and, then, I felt much more American. I found myself defending America a lot then. Now I don't. I feel less American, but also somehow less Dutch. I really think of myself as a world citizen.
I do own one orange shirt that I wear on King's Day.
Which three Dutch people (dead or alive) would you most like to meet?
Van Gogh: Not the tortured artist. The young Van Gogh who worked in London. He was an avid reader and it really informed his art. He once said: 'So often, a visit to a bookshop has cheered me, and reminded me that there are good things in the world.' I would love to talk to him about his love of books.
Willem Arondeus: He was a Dutch artist who joined the resistance during the World War II. He also lived as an openly gay man at a time when the Nazis were killing homosexuals. He was part of the plot to bomb the municipal office for population registration in Amsterdam. They wanted to keep the Nazis from finding out who was Jewish.
The attack was successful but Arondeus was eventually given up. He was sentenced to death and his last words were 'Tell the people that gays are no cowards.'
Ian Buruma: He was the editor of The New York Review of Books. He's from The Hague and he studied in Japan before moving to the United States. I think he's probably one of the smartest people on the planet, one of our greatest contemporary thinkers. I think I would be too intimidated to even speak to him.
What's your top tourist tip?
Go to Terschelling. I really love islands and Terschelling is something special. It's beautiful, it's not too crowded and it's not too big or too small. It's big enough to have public transport but you can bike across the entire thing. I covered the Oerol Festival there several times when I was working for RNW and it's a really smart and interesting festival.
It's also the first place that I went on a road trip with my dog and it used to be the only place I could find cranberries in the Netherlands.
Tell us something surprising you've found out about the Netherlands
I thought about this question a lot. I think what is most surprising to me is the shift in the Dutch attitude to immigration. When I first moved to Amsterdam, I loved it. It had a liveliness. Multiculturalism was embraced. It was really the most tolerant place in the world.
Now that has changed. I get the feeling, at parties, that Dutch people don't like to talk to me. And it didn't use to be that way. I understood what was going on with Trump in the US because I saw it happening here first. Amsterdam isn't the place that I moved to.
If you had just 24 hours left in the Netherlands, what would you do?
I would go to the Van Gogh museum and see his art. Then I would go to the Homomonument and spend some time thinking about friends that I've lost. Despite being on one of the busiest corners of the city, I think it's one of the most beautiful and peaceful places.
Then I would rent on of those salon boats that seat about 12 people, I would invite my closest friends and I would have some drinks and just enjoy the magic time that is dusk in the Netherlands.
David Swatling was talking to Molly Quell
Thank you for donating to DutchNews.nl.
We could not provide the Dutch News service, and keep it free of charge, without the generous support of our readers. Your donations allow us to report on issues you tell us matter, and provide you with a summary of the most important Dutch news each day.
Make a donation