Blair Witch and a Brexit brunch at Leiden's no-theme international film festival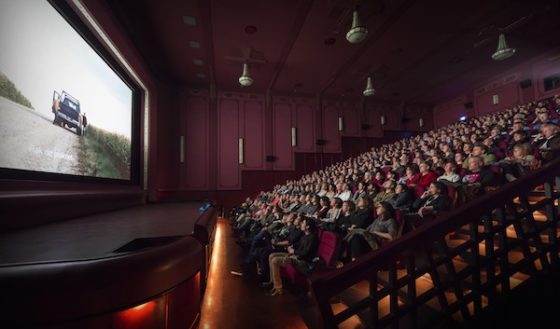 The Leiden International Film Festival takes place every autumn. Since its launch in 2006, it's turned into one of the most diverse and popular movie events in the country. Here's a rundown on its history and what you can expect at this year's edition.
It seemed like a great way to promote the festival. Women could leave their boyfriends and husbands in a tent where their male counterparts could eat cheeseburgers and watch action movies while they were running errands elsewhere around town.
Unfortunately, 'Male Daycare' was a bust. Only a few guys popped their heads into the tent and fewer still came inside to watch Chuck Norris karate chop various baddies.
'It got a lot of press attention and everyone thought it was hilarious,' Festival Director Alexander Mouret recalled. 'Then nobody actually came to watch the movies.'
Not every screening at the Leiden International Film Festival is a huge success, but that hasn't stopped its organisers from including equally quirky events in their schedule every year.
A screening of a James Bond movie at 12:07 AM one year that featured a cocktail bar was more successful than the daycare tent. Why that time slot? Because it's a reference to 007, the super spy's code number.
Tickets for other themed events in unusual locations ranging from wine shops to a tropical greenhouse in the city's botanical garden often go fast. Sometimes they even feature filmed introductions with actors like Ben Affleck. Guest speakers over the years have included astronaut André Kuipers who hosted a Q&A following a family-friendly screening of ET: The Extra-Terrestrial.
With each passing year, the festival becomes more ambitious with a wide array of selections ranging from high-profile Oscar contenders to obscure animated shorts. The 14th annual LIFF will take place between 31 October and 10 November and once again offer film-goers dozens of unique and exciting screenings.
The early days  
Mouret and his colleagues didn't quite know what they were getting themselves into back in the mid 2000s. At the time, they were five 20-somethings looking for places to screen their short films.
'They were very bad films,' Mouret recalled. 'We went looking for a festival here in Leiden that would give us a deadline so we would actually get them done. We Googled 'is there a film festival in Leiden?' We couldn't find any, so that's when we decided to start our own.'
At first, they planned to screen a few of their efforts along with a handful of other short films, but their fledgling fest almost immediately started growing. They went to two of Leiden's cinemas to ask if they could use their screens, and they were all but handed the keys to the front doors.
'We had no idea how to organise a film festival, but everybody in Leiden told us, 'yeah, this is a great idea!' Mouret said. 'They offered us the cinemas, funding, and to help us with promotion. We quickly had to choose between admitting the whole thing was kind of a joke or using the half year ahead of us to see what we could do.'
It might have seemed like a crazy idea, but it worked. Various volunteers and other members of the community rallied together to help them out. By the time the first annual LIFF kicked off in October of 2006, they had a full weekend of films to screen and an award dubbed The Iron Herring to hand out to festival favourites.
They even managed to host the Dutch premiere of Little Miss Sunshine, an American comedy starring Greg Kinnear and Abigail Breslin in addition to a sneak preview of The Departed, a crime thriller directed by Martin Scorcese.
They quickly started planning a follow-up for 2007, but back in those days getting high-profile features wasn't easy. Mouret and his fellow organisers had to track down copies on large film reels touring other festivals around Europe, whereas today most films you'll find in theatres are actually digital downloads. This often involved Googling contact info at various studios and hoping for the best.
'In the beginning it was difficult for us to get big films,' he said. 'They would always go to larger festivals. We had no idea who to call and who to email. Eventually, we figured out how things worked and got help from Dutch distributors who liked the idea of a festival driven by young people.' 
Always evolving  
To set LIFF apart from other film festivals around the Netherlands, they decided there would be no particular theme. The schedule continues to feature as much variety as possible, allowing them to take more chances, unlike more specific festivals that might focus on a particular genre or country's films. Sometimes their ideas work out wonderfully and, like the festival's annual American Indie Competition, become cornerstones. Others are discarded if they don't work out.
This 'throwing stuff at the wall and seeing what sticks' credo has been the key to LIFF's success. While many attendees come every year to check out the latest American and British films starring world-famous actors, others who prefer to expect the unexpected relish the more unusual and ambitious screenings like 'Five Weddings and a Funeral.'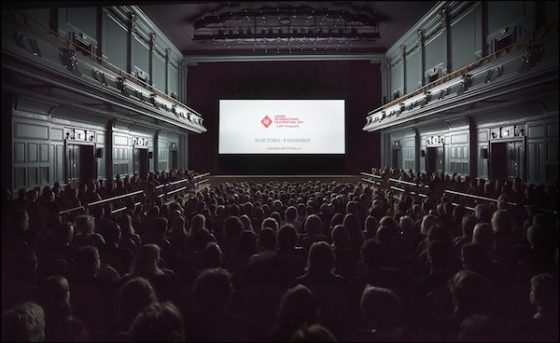 It took place in Leiden's Pieterskerk during the 2010 festival. A couple got married in front of the audience before a screening of Four Weddings and a Funeral (the actual wedding counted as the fifth one, obviously).
But expecting the unexpected can sometimes lead to, well, the unexpected. During the 2011 festival, the decision was made to screen Hysteria, a British historical comedy about the invention of the vibrator. The programme announced that everyone who bought a ticket would also get a complimentary one to take home with them. Over 300 people showed up and packed the main hall in Leiden's Trianon Cinema. Then a sponsor backed out at the last minute and the vibrators never showed up.
'A few people were really upset,' Mouret said. 'But there wasn't much we could do.'
A full time gig
Putting together a festival like this one takes a lot of hard work. Hortensius started volunteering at LIFF in 2010. It's since become a year-round job for him that he juggles with other projects. He and his colleagues also attend festivals around the world to search for films to screen. They make an annual pilgrimage to the Sundance Film Festival in Utah every January followed by various European ones like the Berlin International Film Festival and Festival de Cannes.
Courting various studios and hoping they'll send over their films can be daunting, as is putting together the annual programme. It's a complex puzzle that involves considering everything from each film's running time to predicting how many people will show up for an experimental Hungarian movie.
'We try to include something for everyone during each day,' Hortensius said. 'Then the big movies have to be screened as much as four times, but evenly throughout the festival. You don't want to wind up with all comedies or all dramas on a Thursday night, for example. You've got to spread things out and have the right mix.'
They also have to leave slots open in case a film shows up at the last minute while pooling together a group of dedicated volunteers who help keep things running smoothly during the fest itself. 
In recent years, LIFF has attracted over 40,000 attendees. Hortensius, Mouret, and their colleagues host other events throughout the year as well.
One is a temporary drive-in theatre during a weekend every September at Valkenburgse Meer, a lake west of Leiden. They hope that the festival will continue to grow in the years to come. Leiden's beloved art house cinemas the Kijkhuis will be relocating to a new building in a few years with three additional screening halls. That means they'll have more slots in the schedule to fill.
'What we're gambling on is to continue being a broad festival,' Mouret said. 'This allows us to switch things around. For example, if we don't want to do the American Indie Competition next year, there's no one to stop us because we're not called the American Indie Festival. We can change and evolve.' 
A few of this year's highlights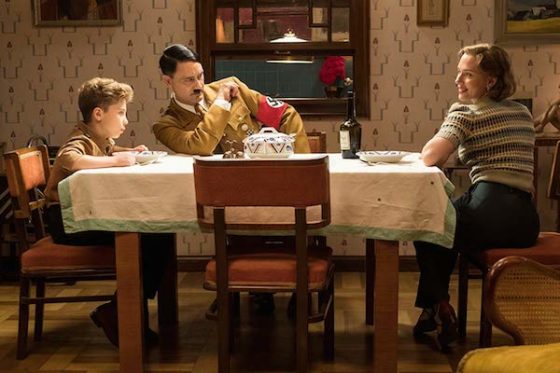 Jojo Rabbit
This controversial World War 2 comedy from director Taika Waititi has already made headlines around the world. There's no reason to wonder why. It's all about a lonely German boy with a new imaginary friend: a wisecracking Adolf Hitler played by Waititi himself. Rebel Wilson, Stephen Merchant, and Scarlett Johansson costar.
Late Night
A few generational and cultural gaps are crossed in this uplifting comedy about an ageing talk show host played by Emma Thompson who's struggling to keep up with an ever-changing and ruthless industry. Mindy Kaling also stars as the sole female staff member of her writing team
Parasite
Director Bong Joon-Ho has made waves in recent years with his genre-defying films that have earned plenty of accolades. He's the mind behind Snowpiercer and Okja. Parasite is his latest film, and it landed him the Palme d'Or at this year's Cannes Film Festival. The unusual comedy/drama concerns an impoverished family that becomes entangled with the members of a wealthy household.
Bye Bye Britain Brunch
Britain is currently scheduled to break away from the European Union on 31 October. You can celebrate and/or cry while enjoying a glass of your favourite beverage at this special screening. As LIFF's programme explains: 'enjoy the best of UK culture (British film!) while stuffing your face with the worst of UK culture (a full English breakfast!).'
The Blair Witch Project at Museum Volkenkunde
If watching this notorious 1999 experimental horror film in the middle of a dark and mysterious museum stuffed full of unusual items from all around the world sounds like your idea of a fun time, look no further. It's one of several films celebrating their 20th anniversaries this year that will screen at the fest. Hortensius says he's planning some additional surprises for this one, but we won't ruin them here.
Out Stealing Horses
Based on Per Petterson's award-winning novel, this Norwegian drama is part of LIFF's 'Nordic Watching' series, which is devoted to films from Scandinavia. Needless to say, it stars one of the Skarsgårds. A quick heads-up: the subtitles are in Dutch.
You can look through LIFF's entire lineup for 2019 by visiting the festival's website.
Thank you for donating to DutchNews.nl.
We could not provide the Dutch News service, and keep it free of charge, without the generous support of our readers. Your donations allow us to report on issues you tell us matter, and provide you with a summary of the most important Dutch news each day.
Make a donation