Highly-skilled, happy and at home – Indian expats share their experiences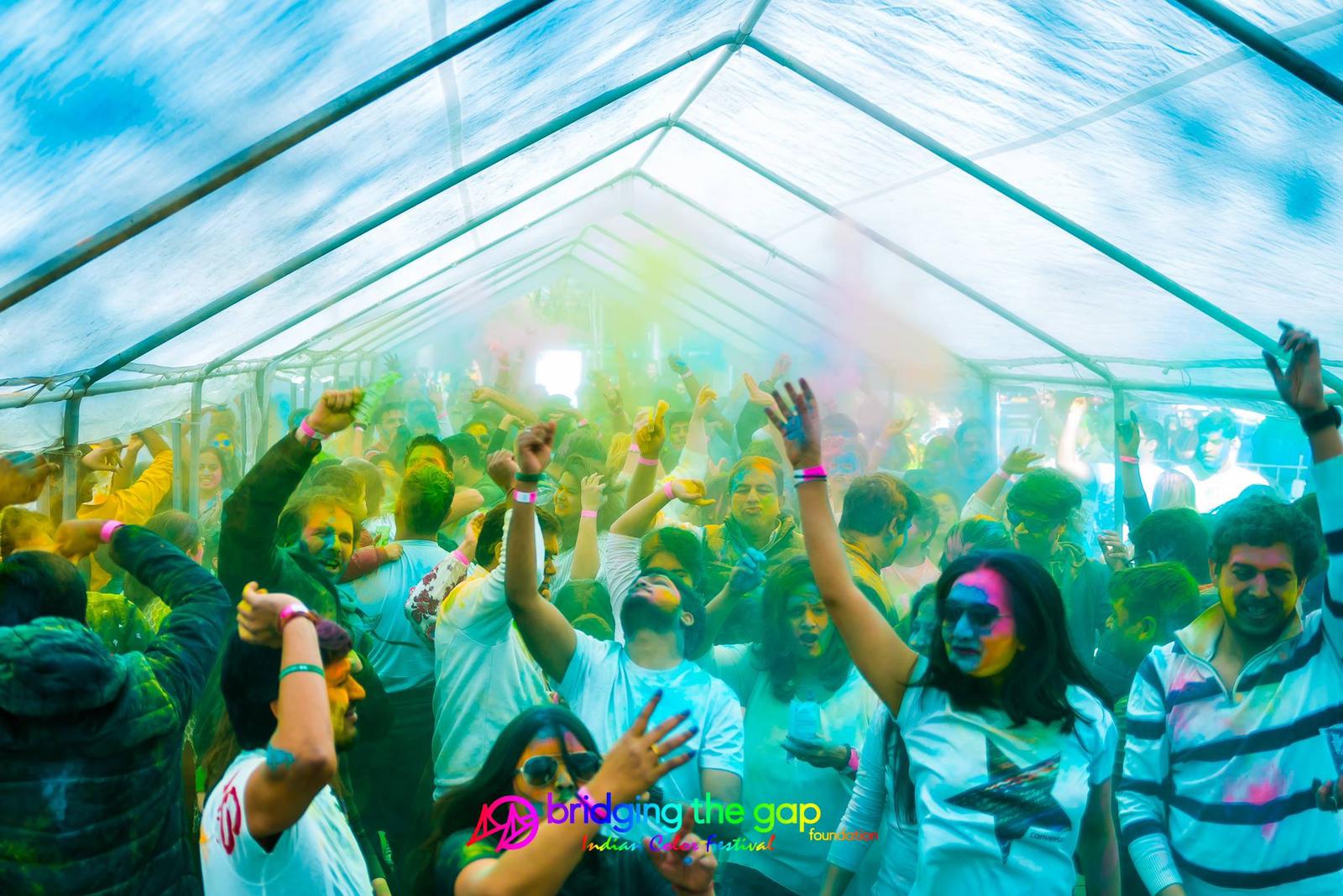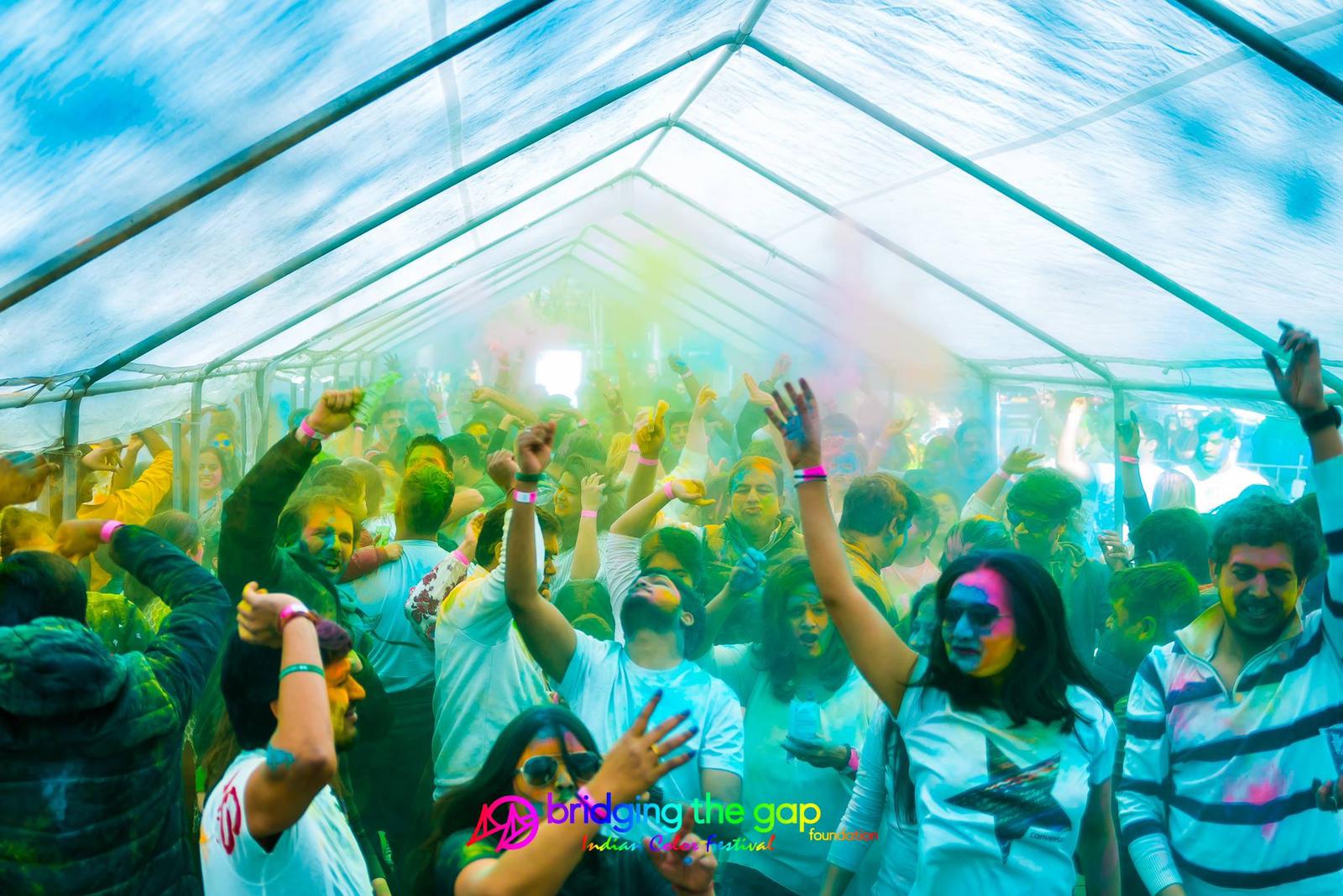 Plugging a knowledge gap in the Dutch workforce, Indian migrants make up one of the fastest-growing expat groups in the Netherlands. So how does this new community experience the Netherlands and its changing cultural landscape?
In October 2009, a giant tent went up in the centre of Amstelveen for the town's first Diwali festival. Inside, the group of organisers – a mix of council officials and Indian residents – turned to each other nervously. Would the 900-person tent dwarf the small number of revellers expected? When 5000 people showed up, it became clear that Indians were no longer an inconspicuous minority in the country – they were populous and they wanted to party.
'When I came here 10 years ago, there was no Indian community as such,' remembers Indian expat Satarupa Bose Roy (40) from Almere. Roy, a teacher and journalist, moved from Kolkata to the Netherlands to join her husband who had a job with Philips in Eindhoven.
The family are very happy here. 'The Dutch are very open to other cultures,' she says, and describes the Netherlands as 'less politically heated' than many other destinations.
The Roy's new home has changed dramatically since they first arrived. With over 222,000 members, the Indian and Surinam Hindustani community in the Netherlands is now the second largest (after the UK) in Europe. Figures from 2017 identify Indians as the largest group of non-EU residents registering in the Netherlands, with twice as many arrivals as in 2012.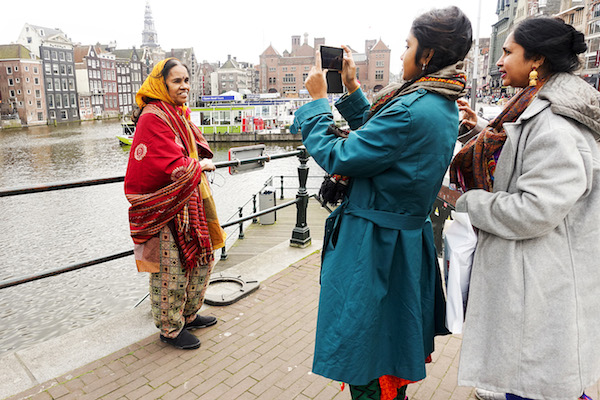 Concentrated in Amstelveen, Amsterdam, Eindhoven and The Hague, 44% of Indian expats are knowledge migrants; 37% the family of a breadwinner; and 14% students, whose numbers have more than tripled since 2012.
The Netherlands is home to some 200 Indian companies, half of which are based in the capital, creating employment opportunities for skilled Indian migrants, three quarters of whom work in IT and information services.
'The time has gone when people used to look to India for cheap labour,' explains Roy. 'It's really skilled and very specific labour that we are bringing from India.' The majority of Indian migrants are very well-paid as a condition of their visa, although this can, she says, cause 'discontentment' with Dutch residents.
'They have a better salary than most of the locals,' says Roy. 'They can buy their own house, they can afford a luxury car.' For some Indians, however, their salary is split, as they must sustain their parents' household back home as well.
New business
The expansion of the Indian community has created a more familiar landscape for migrants, who congregate in areas such as Amstelveen, where the hospital even has an Indian help desk. In 2011, the Indian Kitchen was Amstelveen's only Indian restaurant. Today, there are at least 12 to choose from.
Eindhoven has also seen big changes. A reported 3000 Indians worked there in 2018, a number which is expected to double within a year. The effect is visible in the bustling High-Tech Campus, where a (predominantly Indian) cricket club opened earlier this year; while Love My Curry has been serving campus workers since 2014.
'I see almost every day a new business opened up by Indian ladies. Lots of businesses involving food or clothes or dance lessons – those kinds of things,' says Radha Nikhade (40), who founded the 1.3k-strong Facebook group Indian Ladies Events in 2014 to create a place where newcomers could exchange information and arrange meet-ups.
Most Indians, she says, are 'very happy' in the Netherlands, with loneliness – thanks to groups like hers – now less of an issue. 'Socially and culturally, it's quite happening … Every weekend there is something on the agenda.'
Connecting communities
It's not just the Indian expats who are interested in Indian culture. Of the 24 students that dance coach Vyjayanthi Iyer (41) has just signed up at Navras Bollywood Dance School in Amsterdam, 12 are Dutch. Iyer is often asked to choreograph Dutch-Indian weddings and has led dance workshops at ING and at ABN Amro. 'They are curious to embrace the culture, and love the music, costumes and food,' she says.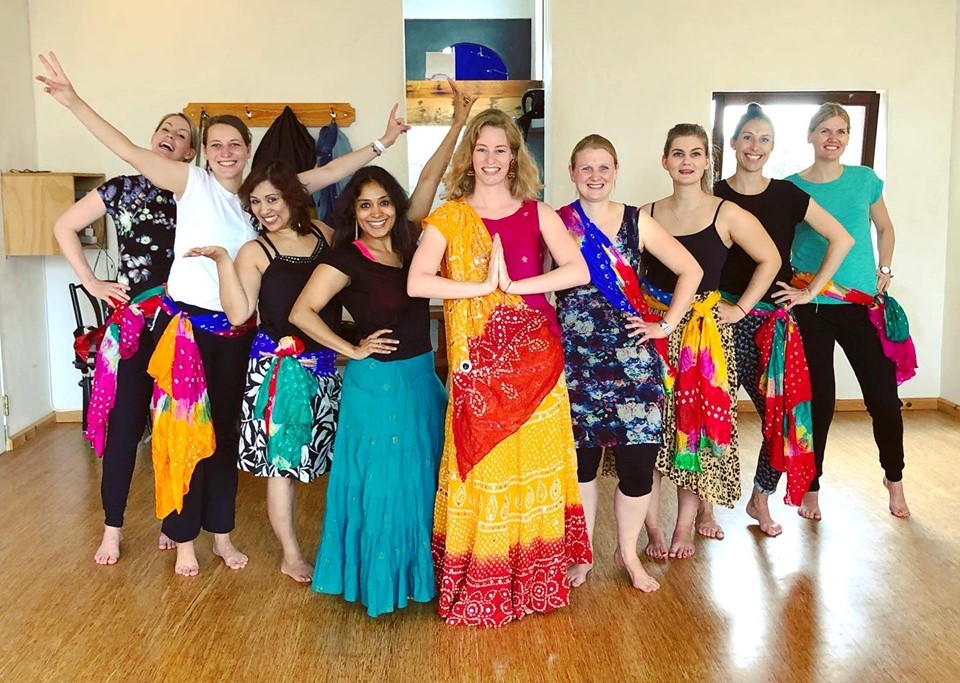 It's a far cry from the more segregated cultural landscape that Satarupa Bose Roy experienced when she first arrived in the country, when the Dutch and the Indians were mostly strangers. In 2014, she founded the magazine Indyana to address, she says, 'a dearth of a sort of connect between the two communities'.
Ritika Mehra (32), also sought to create 'some kind of platform that brings people together' when she set up the Bridging the Gap Foundation 10 years ago. The aim of the organisation, through events and outreach, is to ensure that Indian residents however temporary 'move away with a positive experience of the Netherlands', and that the Dutch appreciate the diversity of Indian culture.
India, she says, is more of a continent than a country: 'Every 100km, the culture, the food, the people change. I don't know of any two households that even celebrate a wedding the same way!'
Challenges
For Indians, a safe landing here is still not guaranteed. Earlier this year, DutchNews reported on the targeting of Indians by bogus immigration officials, frightening them into sharing their ID and bank details.
Partners, in particular, often find it harder to settle. 'It is difficult for spouses to find gainful employment requisite with their qualifications', a spokesperson from the Indian Embassy in the Netherlands told DutchNews.nl. The embassy also identifies housing and – for parents – finding a place at an international school as common issues.
'They have a huge waiting list, especially the ones in big cities, hence they want to restrict admissions to only those people who are in the country for a short period of time,' says IT architect Prasanna Narayanan (36) from The Hague, who moved to the Netherlands in 2012 and has since had trouble placing his children in a school.
'Very few companies help with this,' he says. 'The corporate houses do not really pay for the children's education any more,' agrees Satarupa Bose Roy. 'I know quite a lot of people in Almere who have shifted to the Dutch school [system].'
The shortage of schools and housing has created tension between locals and Indian expats. But, says Ritika Mehra, 'if you want families to come, you need to have facilities to sustain them … The outsider is always the first to get blamed.' Soaring rent prices, she says, 'is a problem of the landlord or the government; they're the ones who need to regulate it'.
In addition to the student housing shortage, felt acutely by foreign newcomers, 27-year-old PhD student Ketharini Senthikumar from Utrecht bemoans 'the lack of any language courses offered at the university' and describes the steep university fees – often 10 times what her fellow Dutch students pay – as 'a huge burden'.
Adapting to a new cuisine is also difficult for many. 'Food is a big part of our culture,' explains Senthikumar, '…a lot of Indians find it very difficult to consume bread on a daily basis.'
According to an anonymous source in the rental sector, despite the media furore caused by a similar case in 2017, some landlords are still refusing to let property to Indians due to the strong cooking smells. Bose Roy says that integration is 'a two-way process'. 'If I'm making Indian food, my Dutch neighbour doesn't know the smell of the spices. You should make one more step ahead and ask how the person feels about it and tell them what it is, otherwise you'll always be an outsider,' she says.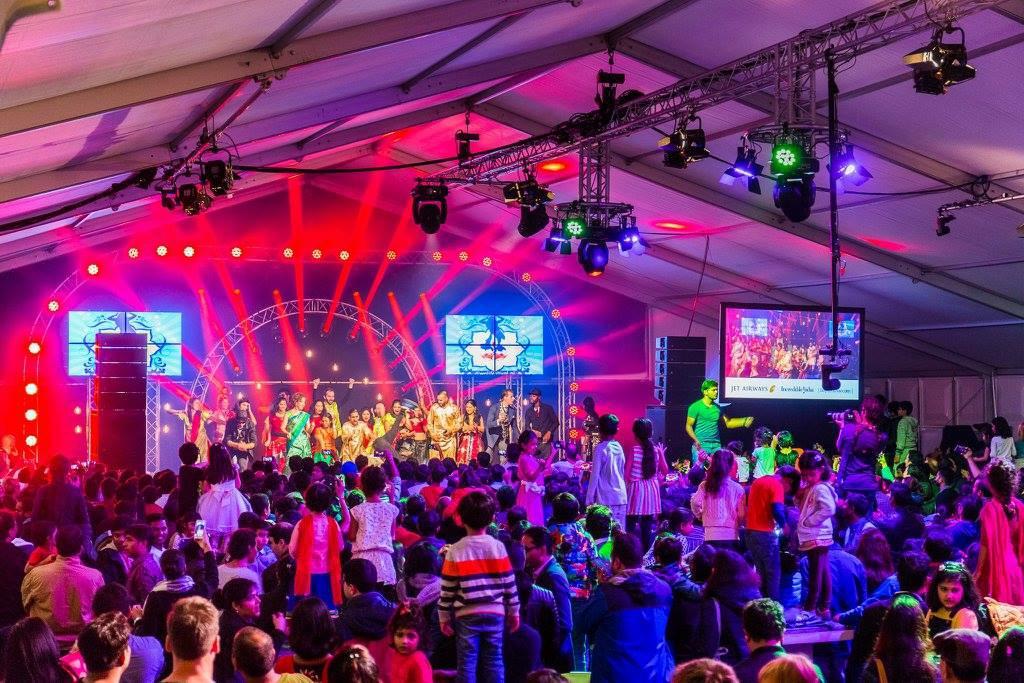 'It's getting easier and easier for expats, that's for sure,' says Radha Nikhade, when asked about the main changes to Indians' lives here over the past ten years. Social media, she says, means that 'people are connected to each other'. 'Before arriving in the Netherlands, they have already done their research; they have already spoken to people and are well prepared.'
But Bose Roy points out the flip-side. She says: 'The people that are coming now, they are less prone to integration because they are getting all the information from their own community'.
With Indian culture at your fingertips and a ready-made Indian community to fall in with, 'you don't really have to change that much,' she says, and sees this aspect as 'definitely a negative thing'. Prasanna Narayanan is a case in point. 'We find it difficult to get into a Dutch social circle and hence left to have our own circles and events here too,' he says.
Ritika Mehra says that Indian integration risks regressing. Stereotypes like Apu in the Simpsons were once 'no longer relevant', she says. 'Indians worked hard, they evolved, and they no longer speak like that.'
'But what's happening now is, because the expat community is now staying in its bubble, that same stereotype is coming back that we worked so hard to eradicate. It's no one's fault, but if you come into a country that's so foreign to you, of course you go to what's most comfortable.'
Nevertheless, she is positive about the future and the connection between the two communities. 'With the Dutch, a little effort goes a long way. Any attempt to integrate, even if you're only here for six months, is highly appreciated,' she says.
Thank you for donating to DutchNews.nl.
We could not provide the Dutch News service, and keep it free of charge, without the generous support of our readers. Your donations allow us to report on issues you tell us matter, and provide you with a summary of the most important Dutch news each day.
Make a donation