Amsterdam-on-sea? Capital wants to send tourists to The Hague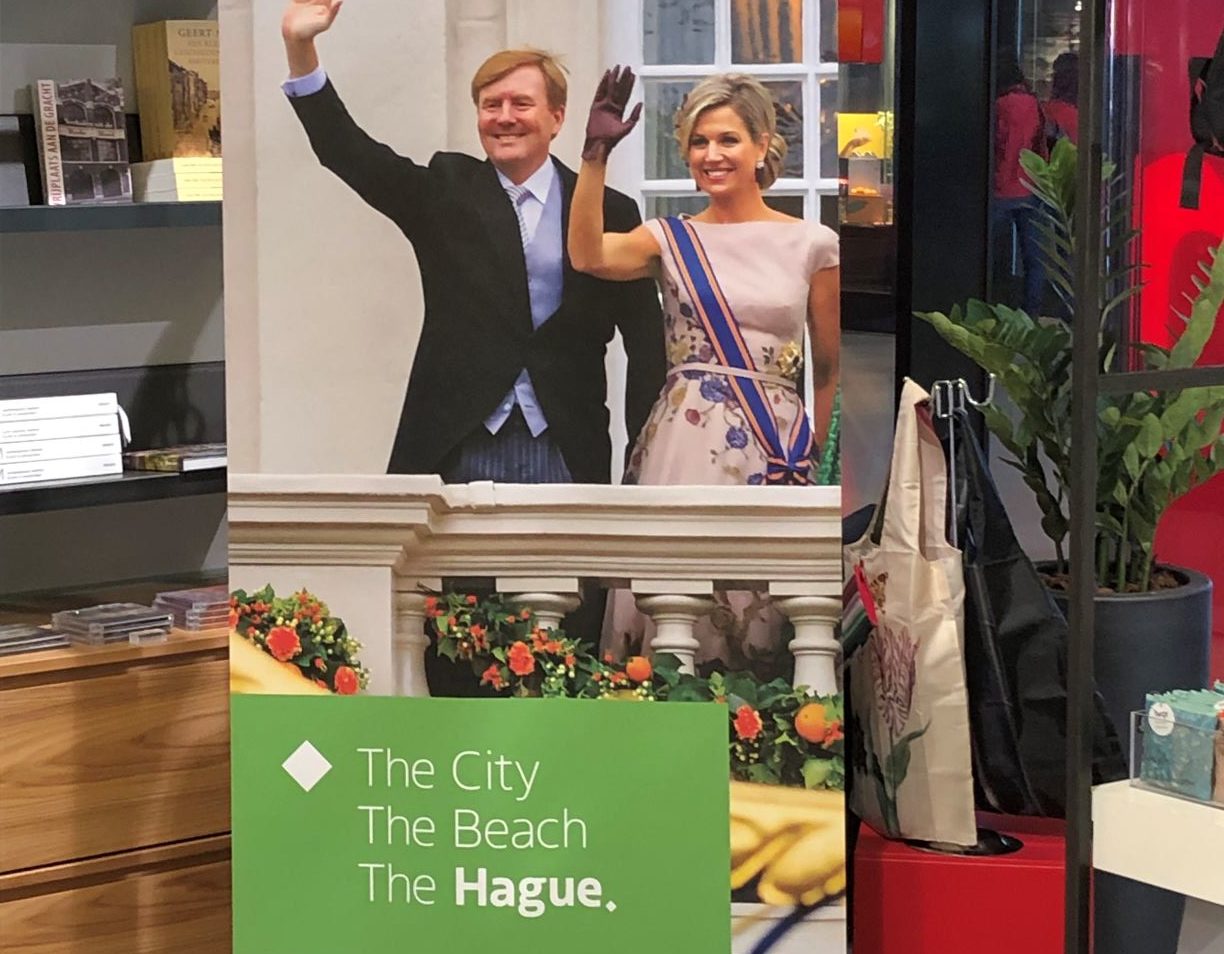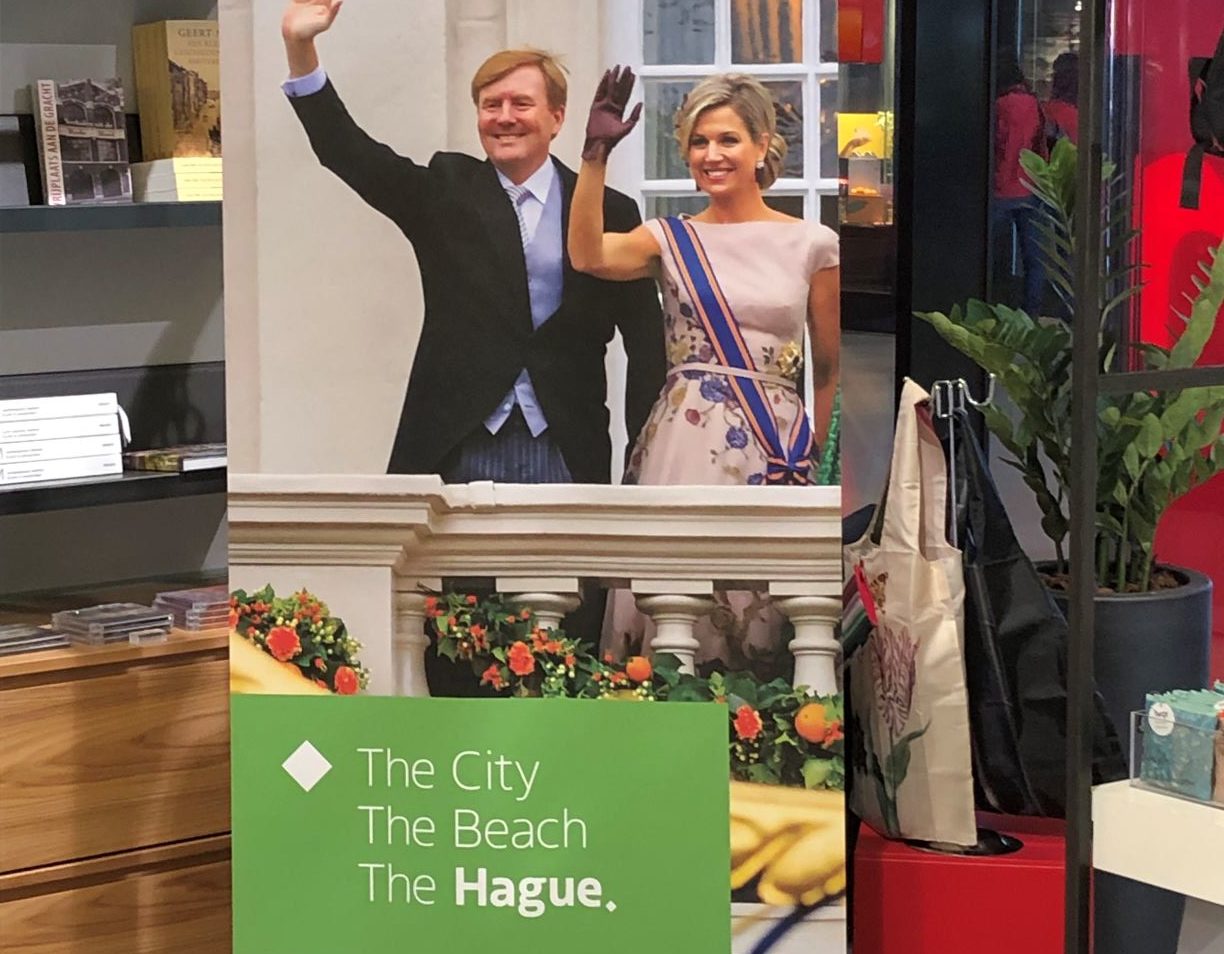 They are not renaming it 'Amsterdam The Hague'. But in an effort to spread the blessing and curse of Amsterdam's 17 million annual overnight tourists, The Hague has temporarily taken over the capital's main physical marketing outlet.
For three weeks, visitors to the Iamsterdam store and information point at Amsterdam Centraal train station will be met with a green carpet and a barrage of charming propaganda suggesting that all ways lead to The Hague.
On the first day, tourists were offered free fifty return train tickets to the Dutch centre of government and the first to turn up, American artist Annamarie Trombetta, also won a guided tour around the city highlights in a horse-drawn, golden carriage.
Richard de Mos, head of economic affairs for The Hague's municipal council, told DutchNews.nl that this is part of a three-year joint strategy to share some of Amsterdam's tourism largesse and burden.
'It's good for the corporation The Netherlands to present itself as the whole of the Netherlands, not just Amsterdam,' he said. 'The focus is not on nuisance-making tourists but on the sort of tourist who wants to visit palaces, museums and beaches. We can learn from Amsterdam about how to spread attractions out too.'
He said that The Hague has room and open arms for a few more cultural visitors and families. 'Amsterdam has 13 times more overnight visitors than we do. But we offer something different: a seaside town, a royal town and a place of knowledge and peace. If The Hague can help make Amsterdam less busy, it is happy to do it.'
Earlier this month, Haarlem announced a new strategy to prioritise certain types of 'quality visitors' and minimise negative effects, and an influential think-tank announced a need to invest in better national planning to cope with burgeoning tourism.
Behaviour
Geerte Udo, chief executive of the city's marketing agency Amsterdam&partners, said the measure is part of a three-year collaboration with The Hague with goal of spreading tourism across the Netherlands to reduce crunch points: 'If you look at visitor behaviour, they are willing to travel for an hour to see something unique,' she said. 'The Hague is unique: it's a royal city where our government is located and they have beautiful places and events.
'Spreading tourism isn't easy but if you look at the data, there are people who have been here many times who are interested in new areas. There are also visitors here for 10 days who after two or three days are interested in going abroad, and Dutch infrastructure makes other places easier to reach.'
She added that the city needs to do more research on how to deal with predicted increases in numbers in the coming years, but wants a no-tolerance approach to crass behaviour. 'We aren't happy with people who misbehave,' she said. 'We are an open and tolerant city, but we do not accept that people disrespect our locals. There are many solutions we have to invest in but this is a partial one, if people have a broader idea of what the Netherlands has to offer.'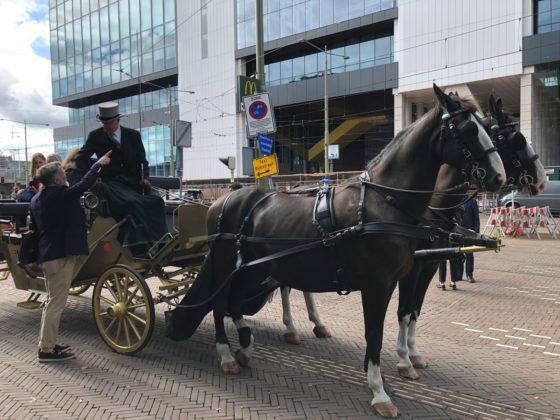 Tour
Trombetta, who enjoyed a tour of The Hague from a golden, horse-drawn carriage – around some of the route the king will take in his own on the national budget day next week – said she felt 'like a princess for the day.'
'This is above and beyond,' she told DutchNews.nl. 'It's amazing to be here in such an international city, which is ancient for me as an American. I've found it captivating and almost everything I heard, I didn't know. I want to stay here!'
Her tour – joined by DutchNews.nl – included the Dutch parliament and Royal Palace, architecture from medieval buildings and linden-tree lined streets to the modern Richard Meier city hall and charming shopping streets, winding like the sand dunes they were built upon.
'I always say, stinky canals are for Amsterdam,' joked her guide Remco Dörr. 'The Hague is a royal city by the sea!'
Thank you for donating to DutchNews.nl.
We could not provide the Dutch News service, and keep it free of charge, without the generous support of our readers. Your donations allow us to report on issues you tell us matter, and provide you with a summary of the most important Dutch news each day.
Make a donation